While India is vast and diverse, we all know that everything else has been overshadowed by 5-6 cliched spots. While It is not that hard to figure out, what I have felt over the years is that most people are not good at research and too eager to join the bandwagon, like getting that perfect frame in front of Taj Mahal. Sometimes I feel sad when I see clueless people roaming around in Delhi at the peak of summer when an overnight journey can offer them salvation.
So, I am making a list of underrated regions of India. As I normally do, I am making a list of whole regions rather than specific places or monuments, because if I list every town or monuments, there will be thousands of them and this list will never end.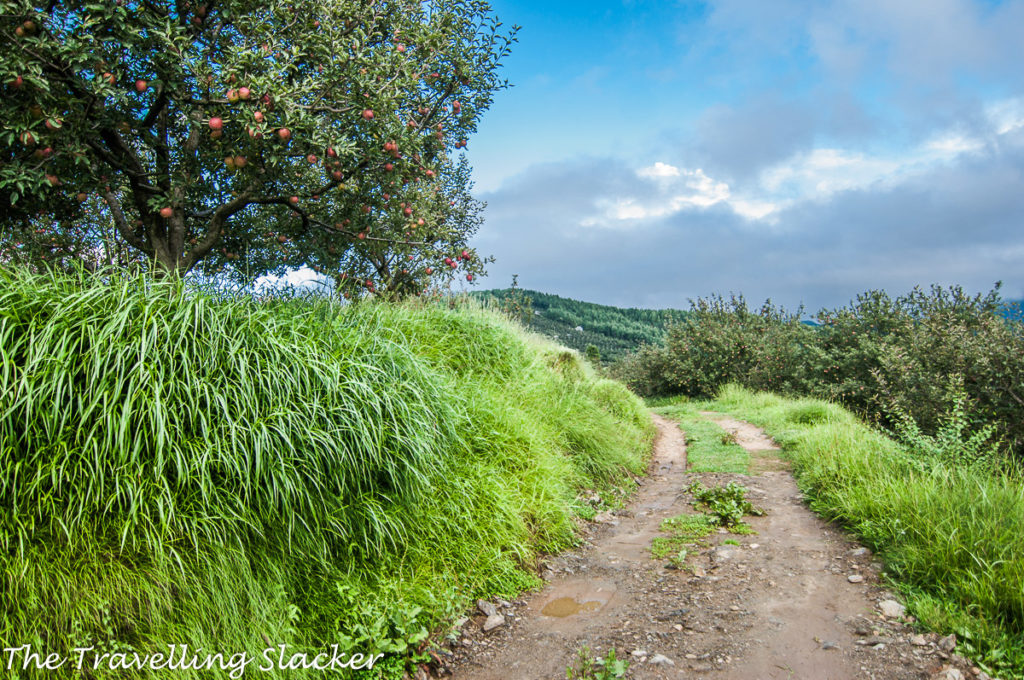 The last few traumatic months of global panic and restrictions have allowed us some time to introspect, and plan for the future (No, I have no interest in "virtual travel", whatever that is). The business models may require some adjustment but we need to do what we need to do. At least I need a few months of revenge hedonism now. So, in a way, this list is also a blueprint for what I want to do. Some of these regions mentioned here are on my list and some others I have been to but I need to return because they have much more to offer.
The list may be a bit heavier towards Northern India compared to the South due to my personal biases and infuriating memories of my corporate life in Bangalore. There are some states that do not find representation here mostly because I have never explored them much and they themselves have a lot of documentation to do before others get interested.
Also, I understand there will be many misses in a vast country like this. I have tried to include something from each region. I may add more areas in the future and update the post. I have further subdivided them as per regions. To be honest, this is practically a list of what I want to do in the near future rather than what anyone else thinks about this country. So, here we go…
Unexplored Regions in the Himalayas
The Chandrabhaga Route: Lahaul & Pangi Valley 
I believe that someday this circuit starts at Manali and ending at Chamba via Rohtang Pass, Keylong, Udaipur, Pangi Valley, and Sach Pass will be like the Shimla-Spiti-Manali circuit. Most of this route passes along the river Chandrabhaga (Chenab). The difficult roads here attract bikers and offroaders but there is much more in terms of sheer views, epic treks, as well as ethnocultural riches. Lahaul, centered around Keylong, as well as Pangi Valley are some of the most underrated destinations on their own. I have done so many posts on various parts of this region that saying anything more will be an overkill for my regular readers. You can simply start with the following posts.
Seraj Region: Great Himalayan National Park (GHNP) & More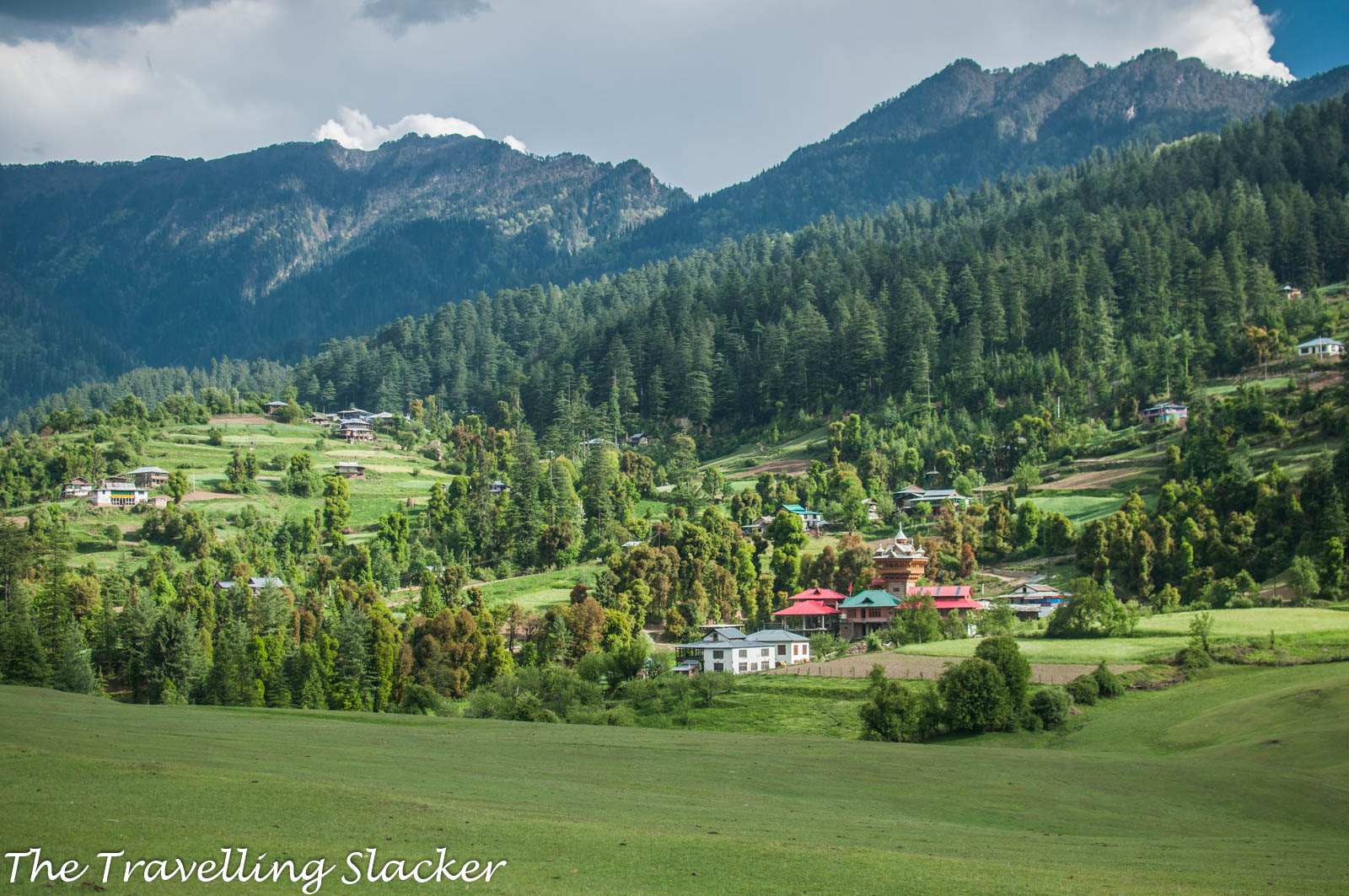 The Great Himalayan National Park (GHNP) is in Kullu was declared a UNESCO World Heritage Site in 2014. The primary components of the park are Tirthan and Sainj Valley, named after two beautiful rivers that flow through them. The altitude varies greatly here from 1500 metres to almost 6000 metres. While the park is full of exotic flora and fauna as expected, the people who live in the villages within the park also deserve attention due to their symbiotic relationship with nature, mythology, and traditions. The areas touching GHNP include places like Banjar, Jibhi, Jalori Pass, & Thachi Valley. Couple of these spots have been popular of late but res assured, there is much more beyond this than what they tell you. One. Yet again, I have many posts on various parts of these area but you can start with the following post.
Great Himalayan National Park Travel Guide
Actually, I can recommend a dozen more areas in Himachal but that will be an overkill again and I have a seperate post for that.
Upper Kumaon: Munsiyari, Milam, Dharchula & Beyond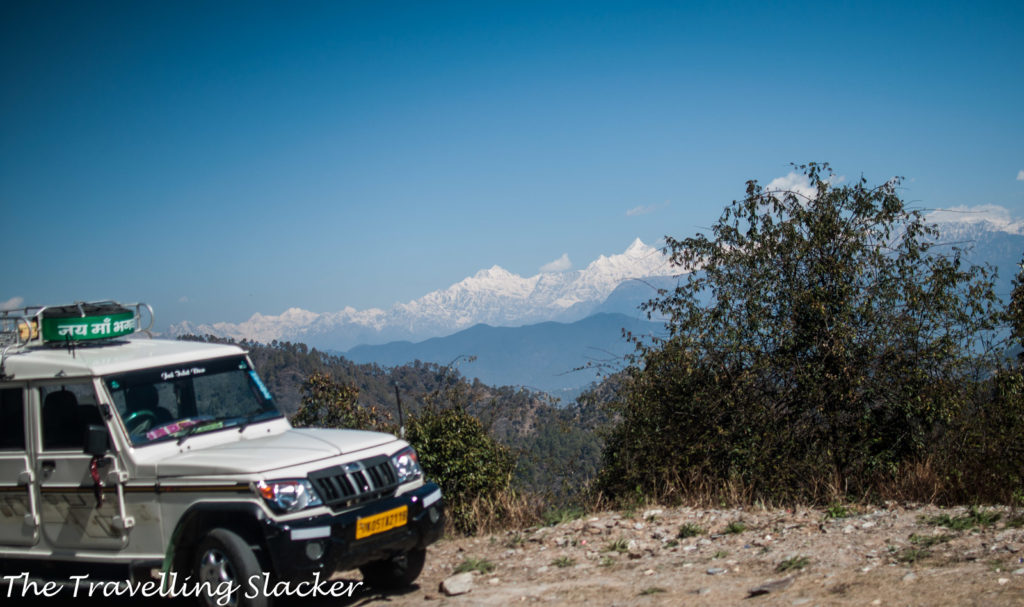 The uppermost areas of Kumaon, while not being completely unknown, are mostly underrated xue ro their remoteness. People go to popular hill stations like Munsiyari via Pithoragarh but that is hardly scratching the surface. This area borders Nepal and Tibet and one of main routes to the Kailash Mansarovar also goes from here through the lipulekh pass. This area as well as the people here traditionally had connections with Tibet and many of these passes worked as trade routes. The main towns to reach here will be Munsiyari and Dharchula and major treks like Milam Glacier Trek, Panchchuli Trek, Adi Kailash Trek etc can be done from here. Also, the local history, culture, and ethnography is a delightful option.
I have been to some of these areas but have not explored them satisfactorily. Here is a good technical post that I found on Darma Valley.
Jaunsar Bawar Region
Jaunsar Bawar is an enigmatic region on the western border of Uttarakhand, touching the Sirmaur district of Himachal, which itself is an offbeat area. I once took a bus that passed from Rohru to Hanol and then I walked along the Tons river to Mori. Next day I came to Purola and then to Dehradun. I still need to explore it in a more extensive way. One diversion from this route takes you to the famed Har ki Doon area which is also inhabited mostly by Jaunsari people and is a major trekking area.
Here is a blog on Har ki Doon.
You can also read my post on Sirmaur district.
Niti, Malari & More: The Nanda Devi Affair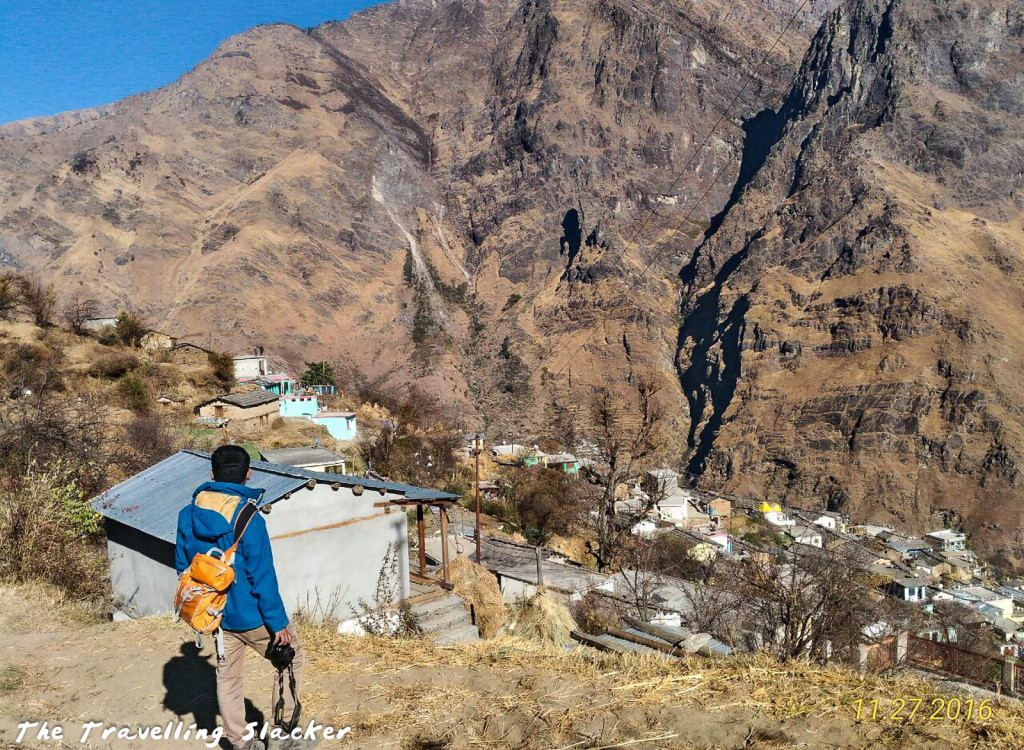 I am not really talking about the Valley of Flowers, which is also a part of it. I am talking about the road that goes from Joshimath to Niti. Eventually, this connects to the Nanda Devi Sanctuary, which has many stories and anecdotes related to it. I am not sure if it is even allowed to get into the interiors of the sacred sanctuary of the angry goddess, but even outer areas are a handful with major treks such as Bagini Glacier. I have barely touched this area with a visit to Bhavishya Badri. But you'll find writings of many major explorers such as Shipton and Aitken, who obsessed over this region for decades.
The best way of getting into this region will be reading Bill Aitken's book, The Nanda Devi Affair or even older book Nanda Devi by Shipton.
Drass, Kargil, Aryan Valley & Suru Valley
This is not Kashmir, and this is not exactly Ladakh either. This is the region in between. Kargil and Drass are probably better known as the battle grounds but there is much more to them. What about a trek in the Mushkoh Valley, or a visit to the Hunderman village on the LOC? WHat about the eclectic Brokpas of Dah-Biama-Hanu, or the three Bamiyan like rock-cut Buddhas spread across the region? What about the sleepy villages of Suru Valley under the looming shadow of Nun Kun? This is also the gateway to Zanskar but even before that, you will get much more to explore.
You can read my Aryan Valley Guide (Brokpa Area)
This post on Kargil & Around should give you some idea too.
Zanskar: The Last Great Desolation
Zanskar is not exactly unknown but is so remote that abandonment of plans is more likely in most cases and even I have never managed to get there. The sheer desolation forces it into the list. However, with new infrastructure projects like the Rohtang Tunnel, as well as the Darcha Padum Road are gradually making the distances shorter. It is a Buddhist area and as expected, many ancient monasteries can be found here such as Phugtal, Karsha, Stongde, Sani, Bardan ect. There are many trekking routes connecting it to the main parts of Ladakh. A new road connecting Padum to Darcha in Himachal Pradesh is almost complete and when it opens, it will provide an easier secondary route to this elusive region.
This post on trek to Zanskar can give you a good idea.
Jammu: The Forgotten Cousin

For some reason, the Jammu area of Jammu & Kashmir somehow remains a bit underrated as Kashmir gets more attention. Of course, there are a few great temples that draw a huge number of pilgrims every year, but other travellers and adventurers have started exploring it only recently. From Bhaderwah to Basholi to Kishtwar to Poonch, possibilities are endless here. From what I can understand, Jammu has the same potential as neighboring Himachal. Unfortunately, even I have not been able to make it to Jammu but it is at the top of the priority list and that is why I am also putting it at the top here. The best views of this region I have probably seen in the film Nainsukh.
I wish I will do real posts in Jammu next year. As of now, you can look at the Jammu Tourism site.
:
Frontiers of Kashmir: Gurez & Lolab Valley
Kashmir has its share of geopolitical problems but yet the allure is such that people keep visiting it braving all the hardship. One of the remotest areas in Kashmir on this side of LOC is the Gurez & Lolab Valley areas in the north and northwestern corners of Kashmir. Getting there will take a bit of work but I am sure they will be rewarding enough.
Here is a post by SandeepaChetan on Lolab Valley.
Underrated Places in the Northern Gangetic Plains
The Buddhist Circuit
Most of the major sites related to Gautam Buddha's life, enlightenment, and nirvana are scattered around modern-day Eastern UP, Bihar, and bordering areas of Nepal. These include stops like Sarnath, Kushinagar, Rajgir, Bodhgaya, Lumbini etc. Most of these are major Buddhist pilgrimages with still surviving remains of more than 2000-year-old stupas and viharas at many of these sites.
This is a quick list of main Buddhist spots in this belt.
Hidden Jewels of Delhi
OK I had to include it. Even excluding the cliched spots, Delhi has enough to keep you busy for years. I made such a list some years ago, so not getting into details. You can read that old post on offbeat Delhi.
Offbeat Places in Western India
Hadoti Region:Bundi & Beyond
This is an ancient site. Prehistoric, stone-age tools have been excavated here and there. In the middle ages, the Hada Rajput clan captured the area and that is why this region is known as Hadoti Region, covering Bundi, Kota, Jhalawar, and Baran districts. During the colonial times, these small kingdoms became princely states. Out of all these places, Kota has blossomed into a big city, while Bundi has become a touristy town. All other areas have many attractions to offer but they are rarely visited and can be positively called "offbeat", although I have managed to visit many of them.
You can start with my Bundi Travel Guide
Rajasthan actually has many more options that I thought of… but it is a generally more touristy state that people visit anyway. So, I am not including them as of now but I may rethink later.
Dholavira: The Jewel of the Rann 
The Rann of Kutch has become famous of late, although the epic desolation of the usual viewpoint at Dhordo has been somewhat compromised by that commercially successful but somewhat unenlightened festival that dominates the peak winter season. So, how do you experience the Rann in all its rawness? Dholavira and the entire Khadir is what comes to my mind. Apart from the overwhelming experience of visiting 5000-year-old Indus Valley Civilization sites, the very act of passing through the salt desert to reach the spot is worth remembering. There are other things too, such as a fossil park, and surprisingly, I have noticed that this dry area attracts many birds.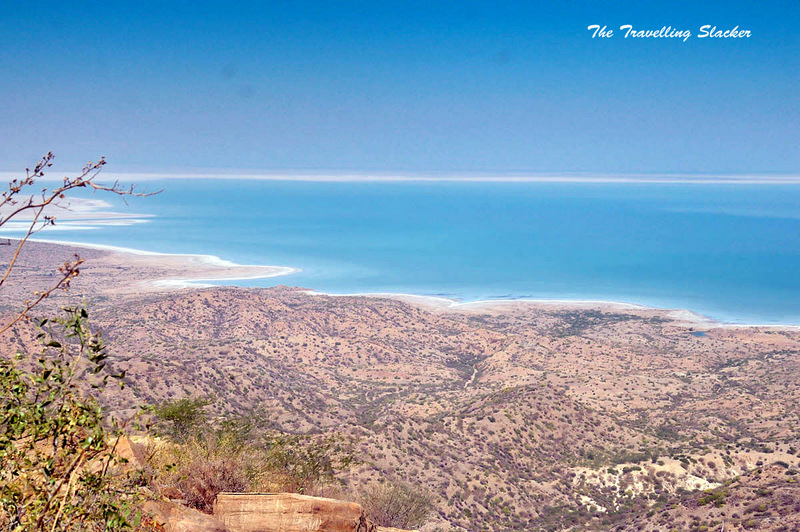 You can start with my Dholavira Guide.
There is much more to Kutch though. Especially if you want to explore local art and crafts, such as Ajrakh or Rogan Art, find the right guides who can take you to the right villages.
Kathiwad: The Great Coastal Heritage Hunt
The entire Kathiawar Peninsula (Saurashtra) is something that I have planned to explore many times and despite spending many years in Gujarat, I never managed to do so. There are a few sites here that are famous including the lions of Gir and the pilgrimages like Somnath and Dwarka. But there is much more including the Jain Temple town of Palitana, whimsical architecture of Junagadh (That barely made it to India during partition), Colonial Portuguese delights of Diu . Many small kingdoms blossomed here and even during British times, there were many princely states that have left behind their palaces. As a coastal area, there are other delights too. The Marine National Park in Narara is also worth a visit. Have a look at this pufferfish if you don't believe me.
I have not been able to do justice to this area. You can go through this Great Gujarat Road Trip for ideas and inspiration.
Ratnagiri: Konkan Calling
What about the rest of the Konkan Coast beyond Goa? Yes, they can be delightful and I am not only talking about beaches. To be honest I do not care about beaches unless they can offer the hippie and free-spirited atmosphere. But this region has much more to offer including the natural beauty, small hikes, medieval forts, and some unexpected stories like its connection with Myanmar (I am sure you can find it out even if I do not tell you).
Undiscovered Regions in Central India
Chambal & Northern MP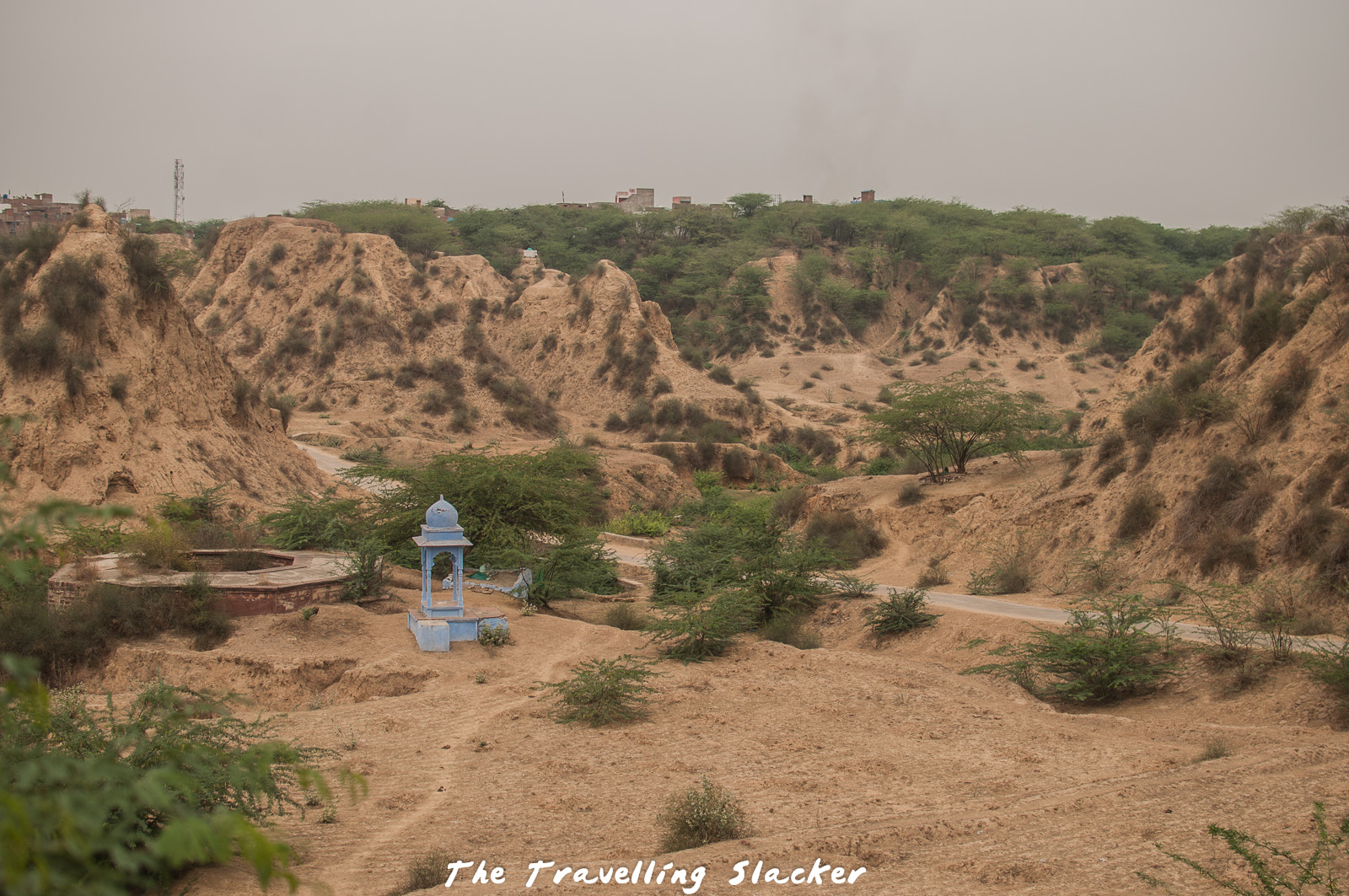 Yes, it exists and it is mostly safe nowadays. The thrust towards tourism in this region only started a decade ago or so, after the last dacoits were eliminated or surrendered and the region became safe enough for travelling. Apart from these unique formations, this region forms the national Chambal Sanctuary and also there are multiple archaeological sites hidden deep inside the ravines. Beyond Chambal, the Northern MP has scores of archaeological sites. Some of them are famous, such as Gwalior, Orchha, and Khajuraho. But there are dozens more such as Bateshwar, Mitawali, Kakanmath, Datia, Chanderi, Shivpuri & more. BTW, are you aware of the theory connecting Chausath Yogini Temple of Mitwali to India's Parliament House?
Start with my Chambal Ravine Post to plan this exploration.
Satpura: Kipling Country
Satpura National Park is blessed with unique geography. The picturesque area of the national park is separated with the resorts strip by the voluptuous Denwa river. A boat ride during the sunrise is unforgettable. You will need to take the boat ride to arrive at the National Park. Like the other national parks of Madhya Pradesh, Satpura National Park is also rich in biodiversity. Some of the mammals easily spotted here are Sloth Bear, Flying squirrel, Malabar Giant Squirrel, Nilgai, Chinkara, Mouse Deer, Sambar, Spotted Deers, Indian Muntjac, Four Horned antelope, Indian Gaur, Fox, Porcupine, Tiger, Leopard, Wild Boar, Crocodiles, Dhole, Black Buck etc. The Satpura national Park is also rich in fauna. Bel, mahua, tendu, bamboo, teak and sal are found in abundance here. The Satpura National Park also has many beautiful water bodies and lakes, which makes its beauty unparalleled. The broader Satpura region is basically the backdrop of Jungle Book. There are other places of interest such as Pachmarhi and the prehistoric rock art of Bhimbetka.
Here's my post on Satpura National Park.
Along the Narmada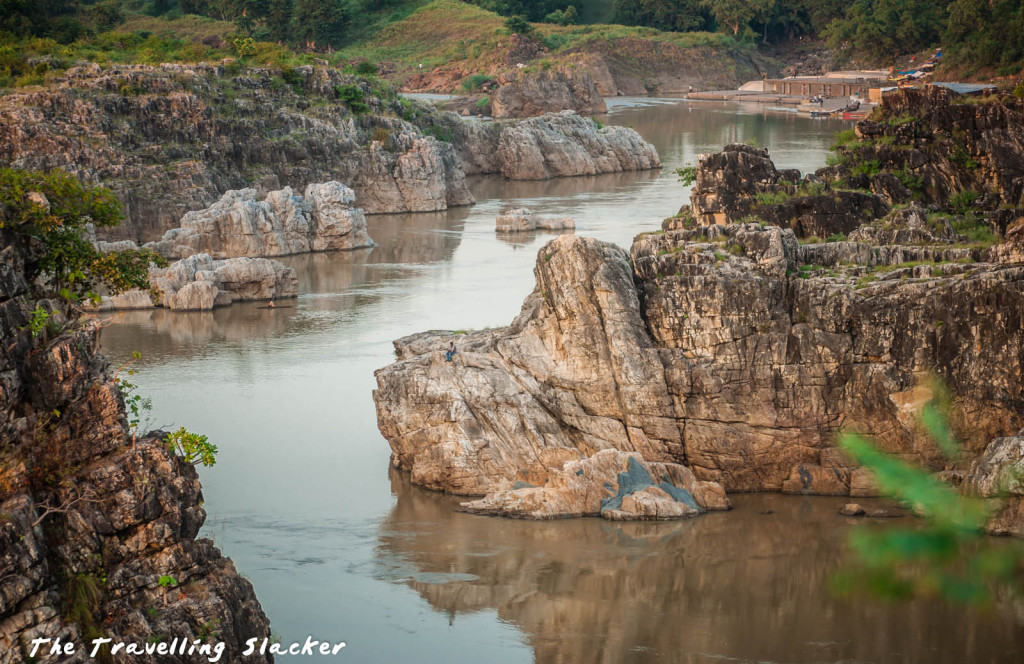 Narmada is a revered river passing through the breadth of Madhya Pradesh and there are many ancient sites located along the banks of the river. It originates at Amarkantak, which itself is a major pilgrimage. As you move along the river, you find places like Jabalpur, Omkareshwar, and Maheshwar.. Short detours will take you to the heritage delights of Mandu & Dhar in the Malwa region. The marble rocks at Jabalpur are also unique attractions.
I have only been to Jabalpur so far. So, a lot more needs to be done. You can check my Jabalpur blog.
Bastar: Aboriginal Ecstacy in Dandakaranya

Bastar is a region in the state of Chattisgarh. Historically, it was a princely state called Bastar and now the area has been divided into several districts, namely, Bastar (Jagdalpur), Dantewada, Bijapur, Narayanpur, Sukma, Kondagaon and Kanker. Out of these, tourists generally visit the areas around Jagdalpur and Dantewada, which are two major cities in this region. Since the ancient times, this region has been covered with thick forests and inhabited by aboriginal populations, some of the earliest humans to have settled in India. These groups, such as Gonds, Marias, Halbas, Murias, Dhurbas, and many more, are generally referred to as Tribals of the region. Especially those who live far away from urban centres are still maintaining a primitive lifestyle, eccentric social customs, farming and hunting practices. So, even now, most of the areas in Bastar remain remote and this is what makes it a unique destination to visit. People visit them for ethnographic, anthropological, as well as cultural experiences. The Bastar Dussehra is the main festival here which is among the longest festivals in India and is a good time to visit the area.
Here's my Bastar Travel Guide
Uncrowded Places in Eastern India
Purulia: A Slice of Chotanagpur 
What does Bengal remind you of? Kolkata and Darjeeling? Even I have not explored Bengal but I know enough about the state due to geographic proximity and my familiarity with the language and culture of Bengal. So, I am picking Purulia, the districts bordering Jharkhand. With its aboriginal population and red hills of Chotanagpur plateau, this is a completely different experience from the rest of the state.
Here is a post on Purulia Chhau Mask Dance.
Interiors of Odisha: Kandhamal, Rayagada, Koraput & More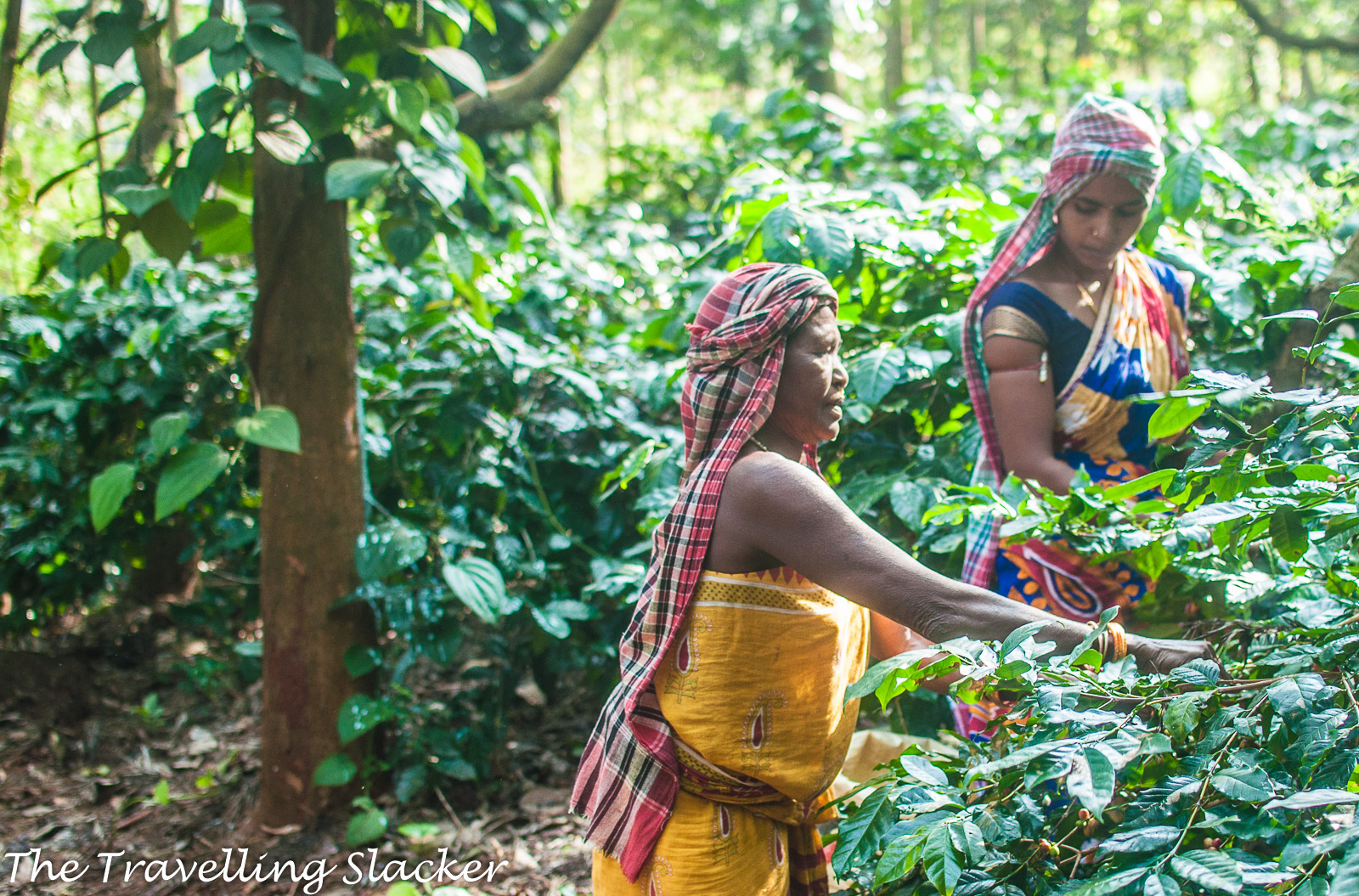 Odisha is a big and diverse state but except a few places, most of it have not received the necessary attention. Tourism infrastructures are also not very well developed in the interiors of Odisha but this is what makes them desolated and worth exploring. These areas are covered in dense forests and mineral-rich hilly terrains, that often attract mining companies and create ecological debates. These districts like Kandhamal, Rayagada, and Koraput are inhabited by the likes of Lanjia Saoras, Dongria Kondhs, Kutia Kondhs, Bondas, and many other eclectic aboriginal communities who were the early inhabitants of this land. You'll also find many other interesting things here, including unexpected hill stations, obscure monuments, colourful festivals, and even coffee plantations.
This post may be a good primer for the aboriginal hinterlands of Odisha.
Uncharted Places in the Northeast India
Shergaon: West Kameng beyond Dirang 
Shergaon is a small diversion from Bomdila. It is the region dominated by the Buddhist Sherdukpen people. It was lesser-known until recently but it is beginning to grow its tourism of late. You can stay at the local homestay and experience the rustic charm and walk along the fruit orchards experiencing yet another exotic culture. Nearby Morshing is a Monpa village higher up and from there you can drive or hike to Lagayla Gompa, yet another historical monastery with many stories associated with it. You can also go birdwatching at the Eagle's Nest Bird Sanctuary. Eventually the road meets near Bomdila and then you can go to Dirang and Santi Valley etc. Generally Dirang works as a stopover for Tawang but you can do much mor where.
This Dirang-Tawang guide should sort out all your confusion.
Tirap, Longding and Changlang: The Wild Southwest of Arunachal
This is the southeastern corner of Arunachal touching Assam, Myanmar, and Nagaland. These are the least explored areas even within Arunachal, inhabited by communities like Noctes, Tangsas, Wanchos, Singphos etc. With dense evergreen forests and ethnographic treasures, this region has a lot of unrealized potential. The Pangsau Pass Festival of late has tried to improve this. This pass was an ancient trading route with Burma. Interestingly, this region was more active during WWII when the allied forces built the iconic Stillwell Road. One corner of Changlang is dominated by the nearly impregnable rainforests of Namdapha. However, even beyond that you have a village called Bijoynagar, which can be called the remotest village in India as it takes several days to reach.
This site is a good resource about history and ethnography in the Tirap region.
Here's my Namdapha blog although the trip wasn't a big success.
Dong, Walong, Kibithu, Kaho: North by Northeast
Of late people have started going to this area as these constitute the easternmost regions of the country. So, they are technically the places where that received India's earliest sunrise. So, some people now go there to catch the earliest sunrise of the year. This region sired by the Lohit River is part of the Anjaw district. You will come across various communities from Miju Mishimis to Meyors. Tourism infrastructure still remains basic but is gradually improving with growing interest
Here is a post on the region.
Anini: Lakes beyond the Horizon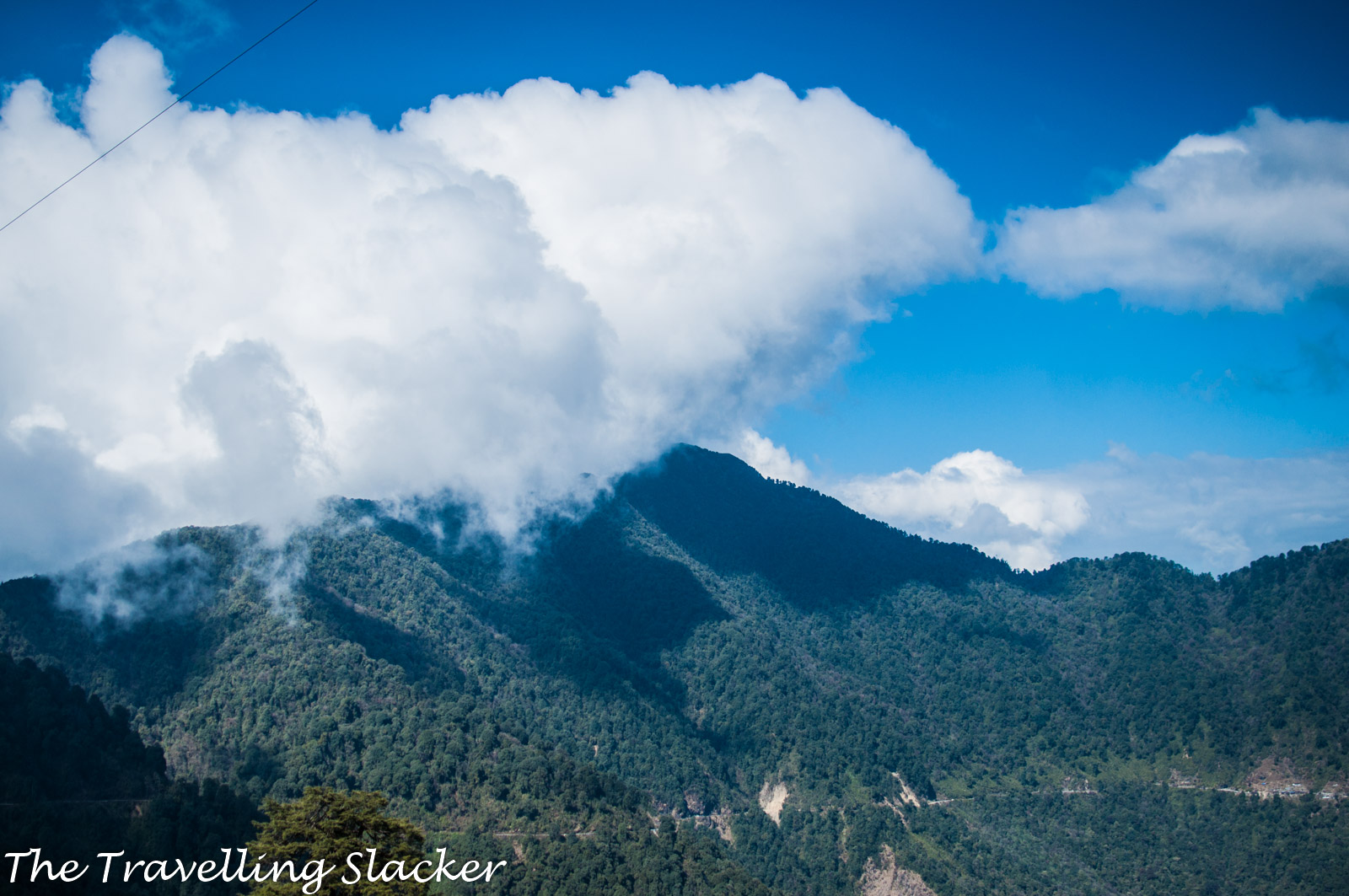 The region I am talking about is the area spread along the Dibang Valley. This is one of the 11 major tourist circuits, as defined by Arunachal Pradesh Tourism. It has now been divided into two districts, the Lower Dibang Valley (HQ Roing) inhabited mostly by Adi people and the Upper Dibang Valley Districts (HQ Anini) inhabited by Idu Mishimis. As it can be seen from the map, Roing is not far from Tinsukia and Dibrugarh, two much larger cities in Upper Assam. It is at the foothills and roads are good till that point. After that, you enter the hilly regions and the road gets tougher. Anini is the last big settlement in this region, not far from the border to Tibet (China). Scores of treks are possible beyond Anini. There are many high altitude treks in this area. The routes are barely explored and are named after the number of lakes covered, such as Seven Lakes Trek, Three Lakes Trek, etc..
I have a guide on the Roying-Mayudia-Anini circuit although it needs improvement.
Hills of Assam
Between the Brahmaputra and Barak Valleys lie the hill districts of Assam, Karbi Anglong and Dima Hasao (North Kachar), dominated by the Karbis and Dimasas respectively. They are sandwiched between the hills of Meghalaya and Nagaland, so you can expect similar terrain and views while both these ancient communities have their own culture to explore. Yet, tourism is at a nascent state in this region. I have not managed to do much in this region and have not found too many good resources either. These areas are so underexposed that many mysteries dominate popular discourse. For example, have you heard of the suicidal birds of Jatinga?
Bodoland: The Edge of Bhutan
The other new area in Assam that is focusing on tourism is Bodoland. This is again an autonomous region dominated by Bodo community. The situation was very difficult in the 90s due to insurgency but a treaty put an end to the conflicts and the region is now open for tourists although awareness is lacking. This region covers parts of northern Assam bordering Bhutan. The most famous attraction here is the Manas National Park, which is also an UNESCO world heritage site. There are many lesser known attractions spread across the area and they are now trying to attract people through tourism festivals etc so I hope more and more people get there soon.
Here is a post on a tourism festival organized here, although there is much more to it.
Mon: Tattooed Headhunters Demystified 
So, the Mon district of Nagaland is the primary habitat of the Konyaks and it is centered around the town of Mon. However, the name actually derives from the village of Mon, which is located near the town. It is a major village and the people of this village initially donated land to build the town. There are several other Konyak villages out here and some of them like Longwa and Hongphoi are regularly frequented by tourists for a more authentic Konyak experience as Mon has become more modern.You can check the map above for a clear idea but let me simply say that Mon is reachable easily from towns of upper Assam like Sivasagar and Dibrugarh instead of Kohima or Dimapur. The interior roads of Nagaland are not in good shape and highways of Assam are much easier. The remaining villages you can visit later from Mon Town.
Extreme Frontiers of Nagaland: Kiphire and Tuensang
Very few areas of Nagaland are used to regular tourist flow. The remotest areas are probably the districts like Kiphire, Phek and Tuensang bordering Myanmar. Out of them, Kiphire has gradually achieved a bit of fame due to Mount Saramati, which is the highest trek in the state and where trekking has started nowadays.
Here is a post on trekking to Mount Saramati.
Hill Districts of Manipur
The hilly regions of Manipur are inhabited by Kukis, as well as many Naga clans such as the Tangkhuls of Ukhrul and Zeliangrongs of Tamenglong District.Out of all the hill districts of Manipur, Ukhrul is the most developed in terms of tourism. There are decent hotels and service providers and a bona fide tourism scene, which is absent in other hill districts in spite of their population. The Shirui Hills here is a famous trek, known for the annual Shirui Lily blossoms.
Read the Ukhrul Travel Guide
Jaintia Hills & Garo Hills
The Jaintia HillsThe Jaintia Hills are comparatively lesser known but they have up and coming destinations such as the Krang Suri, one of the most beautiful waterfall you will ever see, and Nartiang Monoliths, some primordial, menhir-like installations by the ancestors. The famous crystal clear waters of Dawki is located on the border of Khasi & Jaintia Hills.The Garo Hills on the other hand, the Garo Hills remain the remotest and least explored area, centred around the town of Tura. It also has its own hidden and mysterious gems like Nokrek and Balpakram, that deserve much more attention than they are receiving now.
I have barely touched Jaintia Hills and yet to venture into Garo Hills. You can read this post about that waterfall in Jaintia Hills.
Tripura: The unexpected Backpacker's Paradise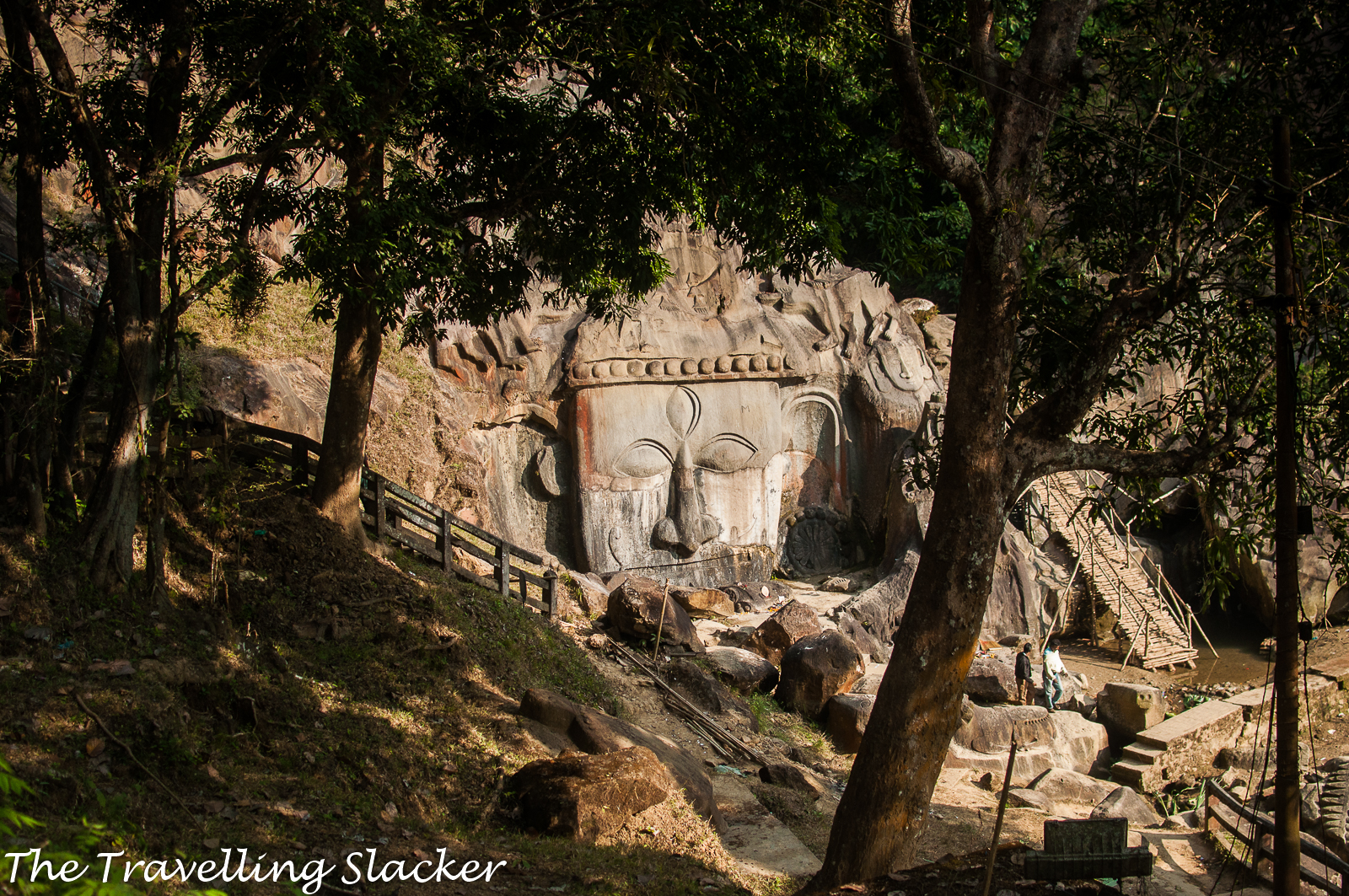 From ancient plains dotted with unknown historical remains to hills covered with orange orchards, and from majestic palaces to sanctuaries teeming with clouded leopards, the tiny state of Tripura has a lot to offer. This is why it is a surprise that it is rarely frequented by tourists. However, with good infrastructure at all the major tourist points, Tripura is now well-poised to receive a new generation of curious tourists. It is also extremely cost-effective to roam around and being a small state, in one week you can practically see everything you have to see.
You can read my effusive post about the budget-friendliness of Tripura.
Mizoram: Blue Mountains 
So, the Mizos are a close-knit community with strong values based on ancient traditions. Modern Mizoram is among the most literate states in India with a near-perfect literacy rate. The discipline and values seen in the towns of Mizoram is a reflection of their traditional values., education, and culture. They are known to practice jhum or slash-and-burn cultivation which is why their main activities revolve around the operations of their cultivation, including their festivals. The staple food here is expectedly rice while they also excel in handicrafts, especially those made of cane and bamboo and also traditional clothes woven at handlooms. Bamboo plays a major part in their life, which is visible from the fact that the most famous artform in this state is also called the Bamboo Dance! The natural delights of Mizoram have barely been explored by the travellers although options are aplenty and nowadays most of them are also connected by roads. Various low altitude treks are possible here along with other outdoor activities that take you to magnificent waterfalls, hilly streams and surreal lakes.
Here is a basic primer on Mizoram Tourism.
West Sikkim: Beyond the Obvious
While some parts of west Sikkim are pretty famous, it is a vast area and there are many things to cover beyond the obvious. The western part of Sikkim is dominated by the Kanchenjunga ranges. It is bordered by Darjeeling and Nepal and is naturally considered a trekking paradise. Pelling is the center of West Sikkim but personally I can easily avoid it (It is just a cluster of hotels). There are other small hill stations such as Yuksom, Rinchenpong, Uttarey, Tashiding, Raabdentse, Dentam etc, some of which are also major historical places as well as hubs of Buddhism. Major treks like Goechela, Dzongri, Varsey Rhododendron Trek, etc start from here but you can find many offbeat treks too.
Read this West Sikkim Travel Guide for more ideas.
Underrated Places in South India
Badami, Aihole, Pattadakal: The Chalukya Circuit 
As you might have known already, the archaeological remains of Badami were built by the Chalukya Dynasty between 6th to 8th century. This area is very close to the Maharashtra border and even culturally, you can sense it as you roam around the area. In order to understand your routes, have a look at the map above. It is not completely accurate or up to scale but it will help you understand the route. Badami is the main town here that you will reach first. The Badami Caves and other monuments are located within the town. From here people visit Pattadakal (21 KMs), which is a UNESCO World Heritage Site, and Aihole (35 KMs), both significant sites on their own. As you can see, there are two routes to cover these. The direct route will help you cover only these two attractions. However, if you take the longer route, you will cover a few more lesser-known monuments such as Banashankari and Mahakuta.
Read my Badami Travel Guide.
North Kerala: Malabar
Kerala beyond Kochi and Alleppey? That is definitely a thing. Sadly, I don't know why uncertainties and lethargy resurface every time I return to the south but my North Kerala plans have never succeeded. Nevertheless, these areas, especially covering districts like Kannur, Kasargod, Wayanad etc have enough cultural riches to explore. In terms of adventures too, you can hike through the intense rainforests of Wayanad, especially the Silent Valley National Park. If you time it right, you will also be able to attend the iconic Theyyam rituals.
Rest of Western Ghats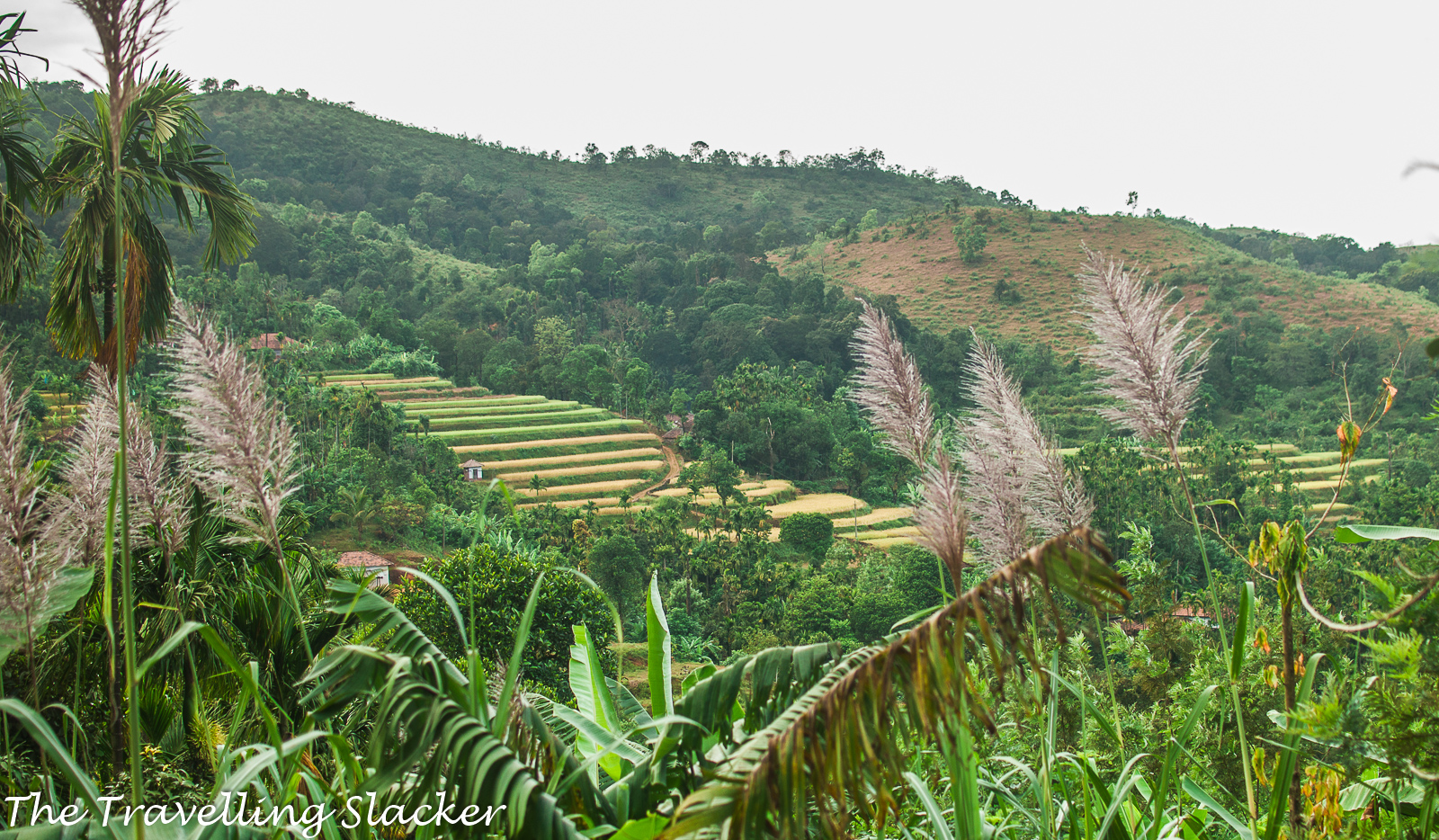 The Western Ghat range is a UNESCO World Heritage Site for its biodiversity. However, it is a vast area spread all over South India, touching almost all states. Some of these hill stations and treks are pretty famous. However, considering the vast area, there are lots of treks leading to dense biodiverse forests, hidden waterfalls, as well as eclectic archeological sites hidden among such places that offer great opportunities for adventure and enlightenment. For example, have you heard of the Nethravati Peak Trek, or Belligundi Waterfall Trek or Agasthyamala Treks? There are dozens of such treks possible and they take you to regions rich in biodiversity. Spotting endemic plants, butterflies, insects, birds, or animals is an added bonus if that interests you.
Tranquebar & Karaikal:  Colonial Trail
Everybody goes to Pundicherry for a slice of French Colonial nostalgia in South India. However, you can go further and a few more unlikely colonial delights complete with Forts, Churches, and other constructions from that era. The most notable one is Tranquebar, which was not English, French, Portuguese, or even Dutch. It was a Danish settlement! How many people even know that the Danes were here too! If you go to Karaikal, another erstwhile French Colony. You can easily combine a trip to Pndicherry with these.
Here's a post on Tranquebar.
Buddhist Rock-cut caves of Andhra
I find Andhra (I mean both Telangana & Andhra) a bit intriguing. Although it covers a huge area, I do not see too many people going there (except for Lepakshi, Tirupati, and Araku). I don't know why it rarely features in the tourist map and even I have never bothered to go there. Among other things, I am aware of a rich cluster of Buddhist sites spread in the region including Buddhist rock-cut caves and many other excavated sites that must be more than 2000 years old. I don't know why they are not famous but I found a good official document on Buddhist Sites of Andhra. Go through it if you want. .
Lakshadweep: Azure Yonder

What else remains? Yes… the islands of India! Andaman is a better-known tourist destination nowadays so I am keeping Lakshadweep in the list. It is not far from Malabar coast and has some of the most pristine beaches in India. These islands have been known to seafaring traders since antiquity. Could not find a good blogpost for this one (So it is ripe for picking!).