Indian Himalayas
Hemis is among the largest monasteries in Ladakh, but I was obsessed more with amazing autumn landscapes & also with the unlikely Jesus theories linked to it.
North East India
Multi-day Itineraries for exploring Sikkim covering Gangtok, Yumthang, Nathu La, Namchi, Ravangla & more.
Madhya Pradesh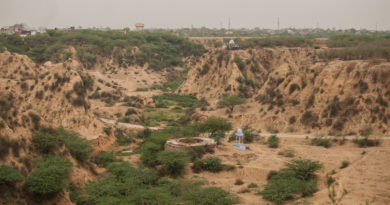 Chambal Ravines may have a past replete with bandits but at present, it is a safe place to travel with great natural & historical attractions. This travel guide should be enough to plan your trip.
Decoding Delhi
Feroz Shah Kotla (Kushq-i-Firuz), was the heart of Firozabad, the fifth city of Delhi built by Feroz Shah Tughlaq (1351-1388 AD). 2300 year old Ashokan Pillar here is a major attraction.