Understanding Bastar
Bastar is a region in the state of Chattisgarh. Historically, it was a princely state called Bastar and now the area has been divided into several districts, namely, Bastar (Jagdalpur), Dantewada, Bijapur, Narayanpur, Sukma, Kondagaon and Kanker. Out of these, tourists generally visit the areas around Jagdalpur and Dantewada, which are two major cities in this region.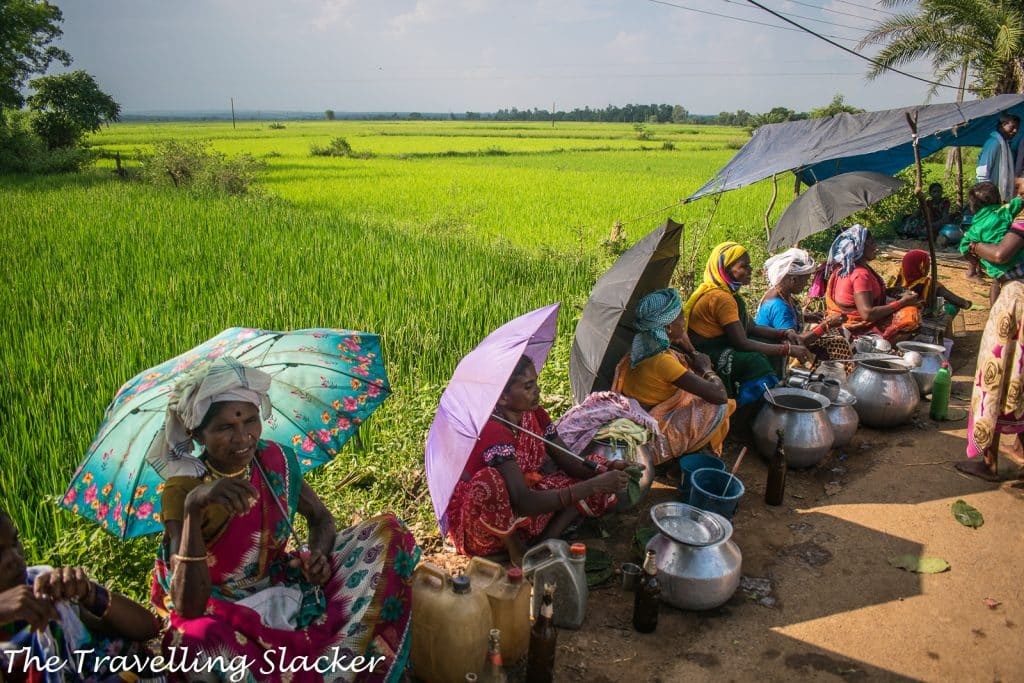 Since the ancient times, this region has been covered with thick forests and inhabited by aboriginal populations, some of the earliest humans to have settled in India. These groups, such as Gonds, Marias, Halbas, Murias, Dhurbas, and many more, are what generally referred to as Tribals of the region. Especially those who live far away from urban centres are still maintaining a primitive lifestyle, eccentric social customs, farming and hunting practices. So, even now, most of the areas in Bastar remains remote and this is what makes it a unique destination to visit. People visit them for ethnographic, anthropological, as well as cultural experiences.
How to Reach Bastar?
Reaching Bastar takes a bit of work and direct connectivity from the bigger cities is not very likely. I was travelling at the peak season of Dussehra and no tickets were available for anything and I had to do the journey from Bangalore in 4 parts!!!.
By Air
While Jagdalpur has an airport, it is not fully functional for civilian traffic as of now although there are demands to improve it. In that sense, the nearest major and functional airports are those of Raipur on the west, and Visakhapatnam (Vizag) on the East. You can easily get trains from Vizag and both trains and buses from Raipur to Jagdalpur and Dantewada.
By Train
Similarly, although the region is connected with rail network, major train routes don't pass through it. So, from other part of the country, you first need to reach either Raipur or Vizag and then get another train to Jagdalpur. I personally took the overnight Visakhapatnam-Kirandul Express from Vizag. Do note that this route also passes through Jeypore and Koraput of Odisha, which are not much different from Bastar and worth exploring.
By Bus
You will get regular buses throughout the day from Raipur. Not sure about other routes.
Internal Transport in Bastar
There are buses running between major towns and tourist destinations throughout the day. However, most tourists hire cabs from local service providers for convenience. If you have your own vehicle, I guess that will also be great.
Accommodations in Bastar: Hotels, Homestays, & Camping
As mentioned already, it is a remote region and so do not have too many options.
Hotels in Bastar
Jagdalpur is the major city here and has the most number of options. There are a couple of big luxury hotels and several budget hotels. I also noticed a few dormitories. From what I have seen, these are not designed for solitary backpackers and it is better to team up with another person to share costs.
Homestays in Bastar
This is a new development and some people are trying to turn traditional local homes into homestays for tourists. These are early days and I think more of them will come up in the near future. Homestays are generally located in nearby villages rather than the major towns.
Campsites
I camped at Dholkal Trek and near the Chitrakote Waterfall with the help of Unexplored Bastar, the local group whose service I sought for local explorations. This is again a new development here and I am sure more places will open up in the future.
Is Bastar Safe for Travellers?
I just came back from Bastar and there were a lot of other tourists enjoying their trip without any incidents. However, I understand why this question is asked. Bastar is a part of what has come to be known as the "Red Corridor", a remote, forested area inhabited by aboriginal communities and dominated by Naxal (A left-wing extremist movement) organizations. Violent clashes between them and security forces have been regular in the last couple of decades. Nevertheless, I tourists are generally not targeted by anyone. Also, the main tourist attractions are generally located in and around the main towns of Jagdalpur and Dantewada. Situation may be different in the interiors but tourists will mostly remain in and around the big towns and they are generally safe. .
What to See and Do in Bastar?
Tribal (Aboriginal) Experience 
As you might have figured out already, Bastar is an ethnographic treasure trove. A lot of people visit here for the tribal experience, i.e. meeting and exploring the ancient aboriginal tribal communities, their art, culture, food, music, dance, festivals, rituals, and much more. This is an immersive experience that works for general travellers as well as researchers who want to explore anthropological, sociopolitical, or cultural aspects and also for professional photographers looking to capture ethnographic portraits..
Bastar Dussehra
The biggest, longest, and grandest of Festivals in Bastar is Dussehra. However, don't get confused by the name. This is NOT like the dussehra of other parts of India. There is no Ravan or no effigy burning here. This is a completely different set of activities and celebrations with their own history and mythology. This is also the busiest time here visited by scores of tourists as well as thousands of locals.
Read this post for more details and photographs about Bastar Dusshera.
Bastar Waterfalls: Chitakote, Tirathgarh, & More

As per my experience, Bastar is the best collection of waterfalls in India after Meghalaya. A couple of these falls are very famous but as per locals, there are dozens of other falls. Some of them are unmarked and unnamed and can be visited only with the help of local guides. At the same time, the likes of Chitrakote and Tirathgarh Falls are pretty famous and always full of visitors while the likes of Tamda Ghoomar & Mahendri Ghoomar are gradually becoming famous.
Also Read: Bastar Waterfall Trail
Archaeology: Barsur & More

Bastar also has some interesting archaeological sites, mostly temples built by local rulers. These are not aboriginal structures but mainstream structures that you can expect to see in other parts of central India. Barsur is the most famous archaeological site here. It is actually a cluster of ancient ruins. Only some of them are surviving and accessible for tourists while many others are in ruins.
Aslo Read: Barsur Archaeological Trail
Temples
Bastar has its own history and mythology. So, the temples here too have their own deities and associated legends. One will have to write a whole book to fully describe all of these but it should suffice to say that the most important temple in Bastar is the Devi Danteshwari Temple at Dantewada. As you can see, the deity lends her name to the town of Dantewada itself and it is also considered to be a Shaktipeeth. Another Danteshwari Temple is located near the royal palace in Jagdalpur.
Trekking in Bastar

As you can see, this region is hilly and the hills are covered with dense vegetation. This makes it an interesting place for trekking. While you can't expect long treks like the Himalayas, many short day treks are possible here. However, due to remoteness, a lot of these trails are known to locals only and only in recent years, some of these routes are being developed as tourist attractions. As a part of my Bastar Visit, I did the Dholkal Trek, which is the most famous of the treks in this region.
Also Read: Dholkal Ganesha Trek
Caving in Bastar
Although I could not visit them, Bastar also has several major caves. These are long limestone caves and tourists can go inside in the dry winter season. In the rainy season, they generally remain closed fopr safety reasons. Some of these famous caves include Kotamsar Cave, Dandak Cave, Kailash Cave etc.
Museums at Jagdalpur
Jagdalpur has two important museums that you should visit even before you do anything else. One is the Anthropological Museum and the other is the Archaeological Museum. I think the names are self-explanatory. One tells you about the history and the archaeological riches of the region while the other tells you about the people and their culture.
People and Culture of Bastar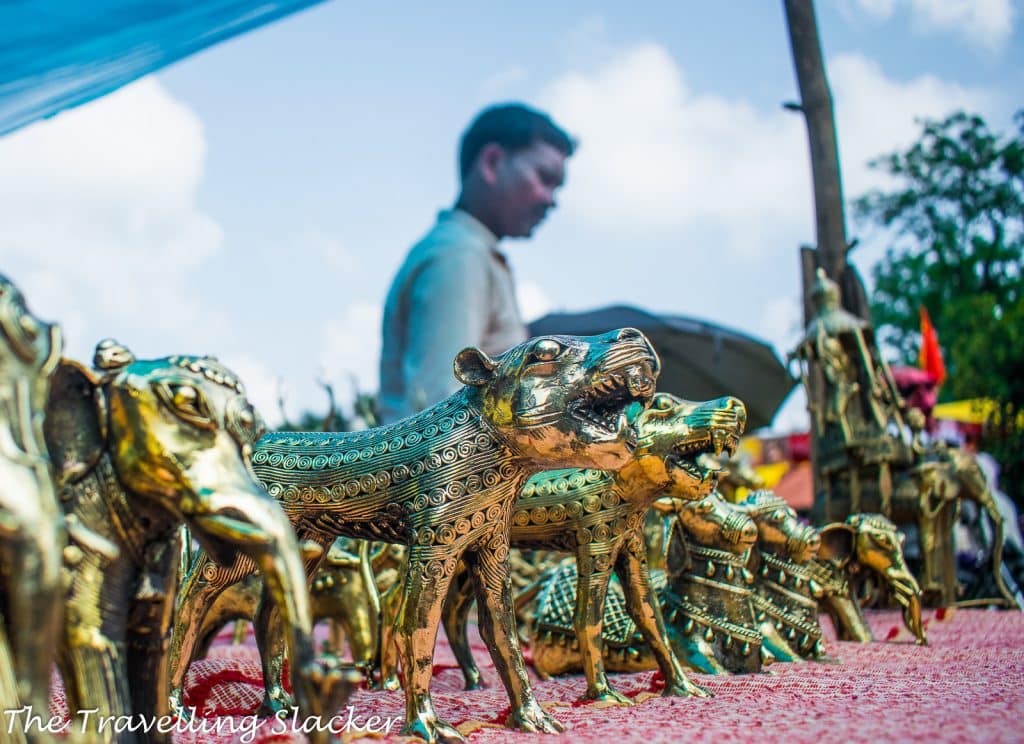 As mentioned already, Bastar is known for its aboriginal population although a lot of other people also live here, at least in the bigger towns. Nevertheless, the primary cultural experience here is that of these communities. Tourists visit them to witness their austere lifestyle and social practices, vibrant music & dance, arts and craft, and festivals. The local cuisine is also unique. While rice is the staple food, you may not recognize some of the other stuff on offer here. (I will expand this part over the next few weeks with more information)
What is the Best Season to visit Bastar?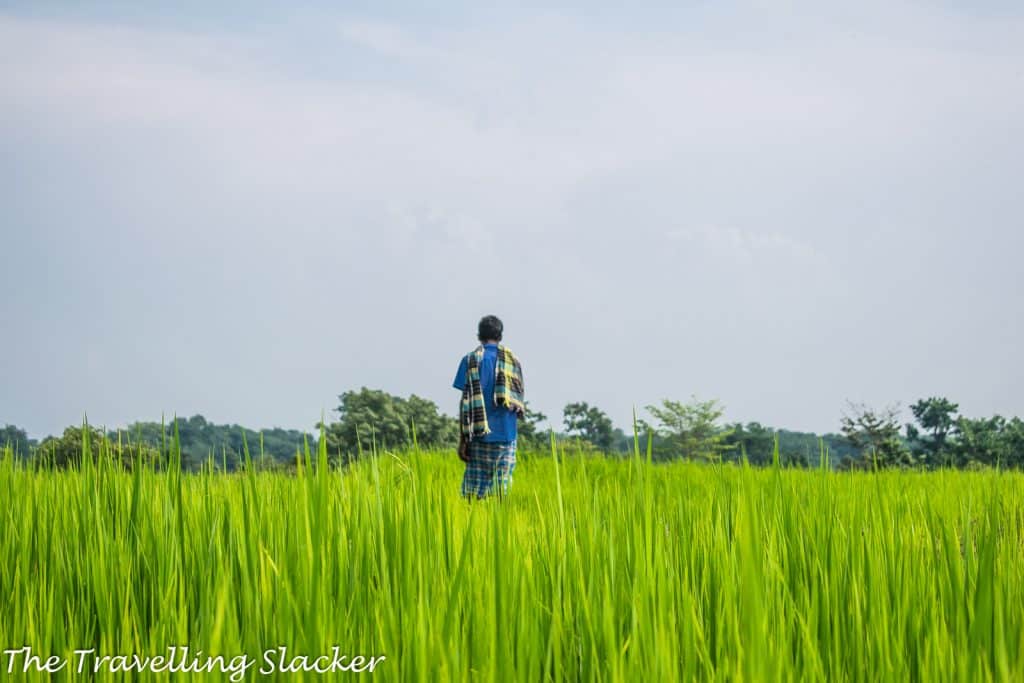 Generally, winter months are pleasant to ram around Bastar while the rainy season, i.e. the monsoon has a certain charm.
Monsoon (July-September)
In the monsoons, it can rain heavily and at times you may get stuck. However, the hills are at their best during this season. Rains bring relief from the harsh summer and the greenery return to the landscape.
Autumn (Oct)
This is a short but important season. This is when the iconic Bastar Dussehra takes place and it attracts the maximum number of tourists. The weather is generally pleasant but not too cold during this time. You may still get some residual rains from the retreating monsoon.
Winter (Nov-Feb)
Winters are popular among tourists. Weather is dry and pleasant and it is easy to roam around places without getting exhausted.
Spring & Summer (March-June)
Central India gets a bit too hot during the summer and is generally not a good time to visit. In fact, it starts heating up in the spring itself and apart from the early days of spring, these months should generally be avoided.
What Language do they speak in Bastar?
There are many languages out there. In fact, each and every tribe must be having their own languages and dialects. However, if you know Hindi, that should help you survive in most places unless you end up in the extreme interiors.
Phone and Data Connectivity in Bastar
Generally, most networks and internet services should work in Jagdalpur and Dantewada. In other areas, they work intermittently. From what I noticed, Jio was working better even in the remote areas including the Dholkal Trek, where other networks were struggling.