So, the Ladakh season is here again and yes, the HRTC buses have resumed for the year 2022 to Leh via Delhi and Manali. After the gloominess of multiple pandemic waves, things are gradually reopening and people are resuming their usual activities. The bus service to Leh is also resuming from what I have managed to figure out. As usual, if you are going for the first time, you must be frantically searching for basic information. So, I thought I will simplify the process for you. As a budget traveller, I never take flights, and due to my love for Himachal, I prefer the Delhi-Manali-Ladakh route. This post is only about bus timings. Check here for a full Ladakh Travel Guide.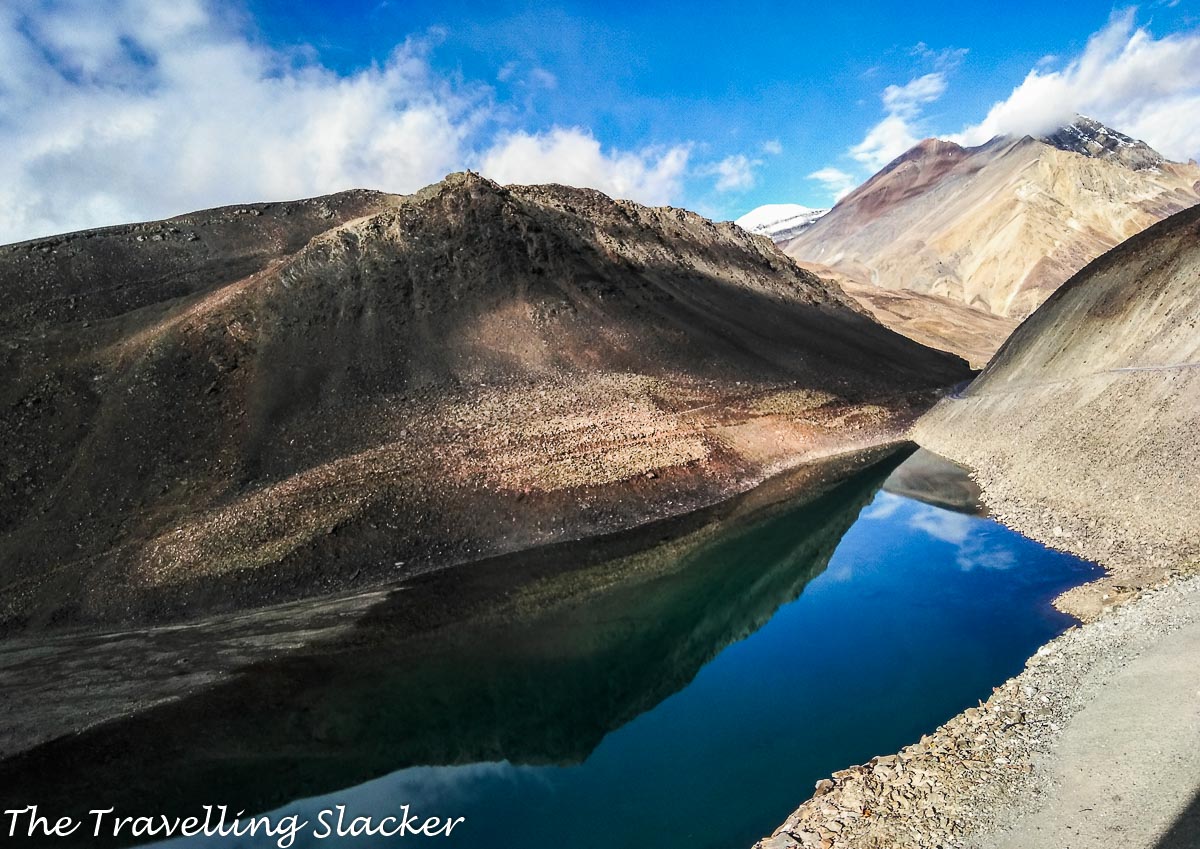 The Himachal Road Transport Corporation (HRTC) runs regular bus services to Leh in the tourist season, starting from Late June/early July and it runs till mid to end September, depending on weather and road conditions. However, there are several buses leaving from different points, and offering different types of facilities. So, this can be a bit confusing if you are going for the first time.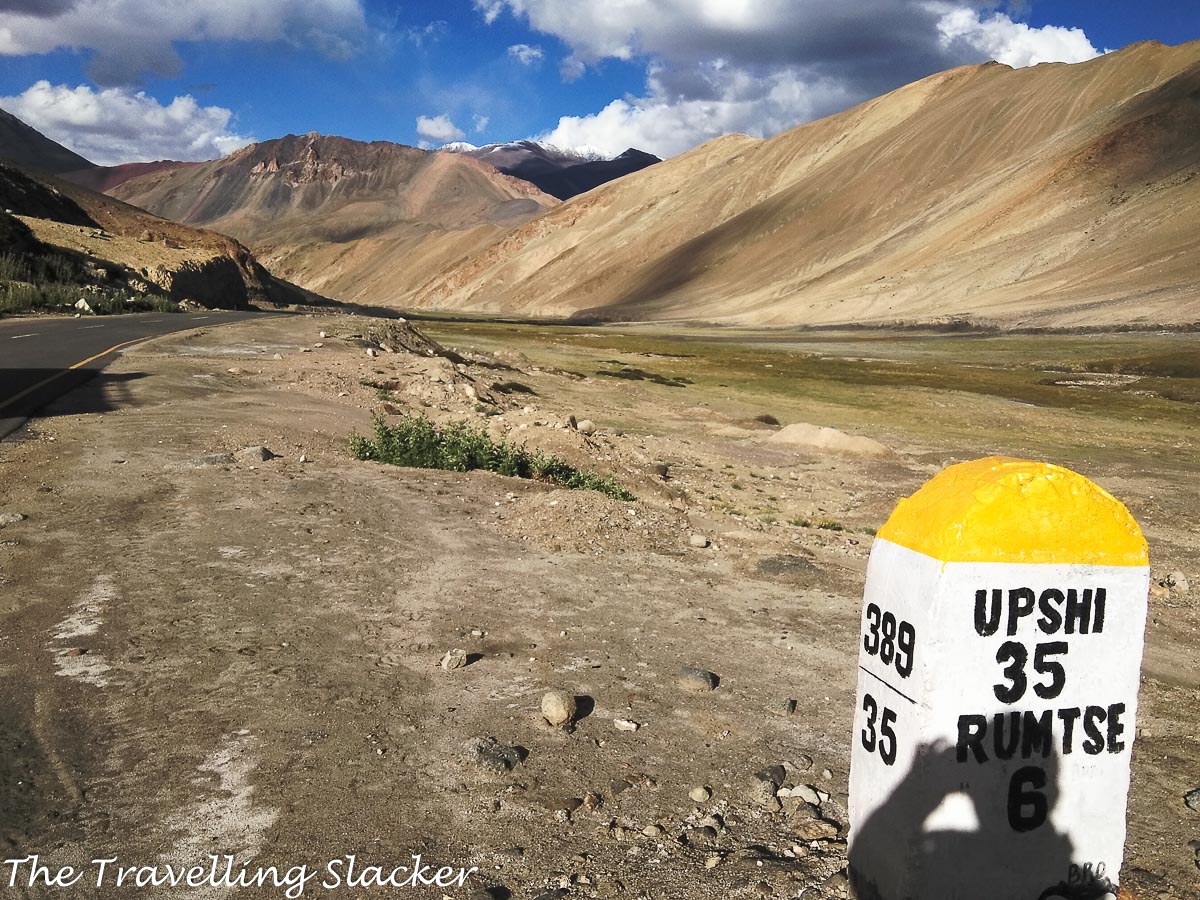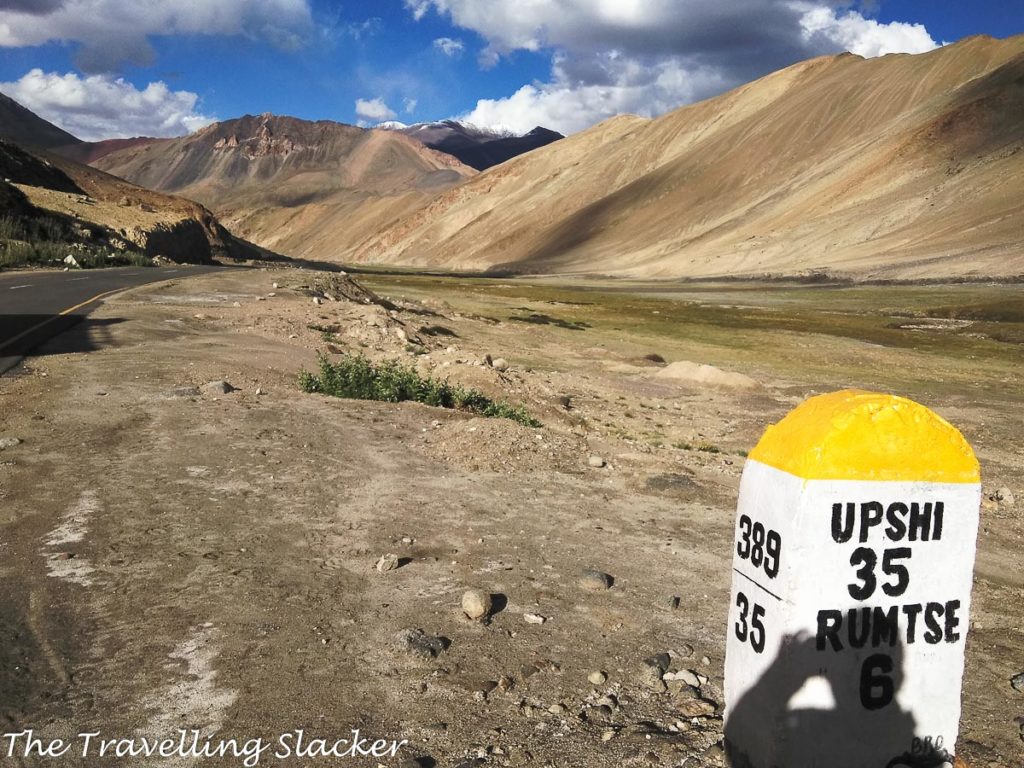 To be honest, I always take it slow, and spend several days in between, before reaching the final destination. However, not everyone has that much time at hand and for such people, you even have buses from Delhi nowadays. On the other hand, you can always catch them from Manali or even Keylong. Also, the time taken and rate depends on he nature of the bus. There are some ordinary buses running, who are cheaper (and personally I find them more enjoyable) but  there are more expensive buses too.
Before getting to the buses, take some time to study the Map of Ladakh.
It may also be a good idea to apply for ladakh permits online before hopping onto the bus. Some frontier areas need permits.
Leh Bus Timings
Delhi to Leh Bus Fare & Timing
The HRTC bus service from Delhi to Leh covers around 1072 KMs. It is a marathon journey that takes you from the buring plains of North India to the dizzying. 5000 meter+ passes. It takes two days, including an overnight ride on the first night but a night halt at Keylong on the second night. It also stops at various other points for convenient food breaks.
Do note that due to the opening of the Atal Tunnel at Rohtang Pass in 2020, the distance and time needed to reach Keylong from Manali has decreased significantly and that is why the bus timings will change a bit after you cross Manali and so be careful if you are using time table from 2019 or older.
Delhi-Leh Bus Route
Delhi-Chandigarh-Bilaspur-Mandi-Kullu-Manali-Rohtang Tunnel-Keylong-Jispa-Darcha-Sarchu-Pang-Leh
Delhi-Leh Bus Timings
Here are the timinsg of the bus. (You can hop in at various points, depending on the availability of seats)
Start from Delhi- 2:30 pm
Start from Chandigarh (Sec.43)- 8:30 pm (Do NOTE that Chandigarh has two major bus stands. You need to go to the one at Sector 43)
Start from Kullu- 4 am -5 am
Start from Manali- 5 am -6 am .
Reach Keylong for Halt 9 am-10:00 am
Start from Keylong- 5:00 am
Reach Leh- 7:00 pm
Extra Time in Keylong: Impact of Atal Tunnel
So, due to the Tunnel, you will reach Keylong much earlier. Earlier you reached in the afternoon but now you are getting there in the morning. You will still have to halt here for the night. So, you will have a whole day at Keylong but don't worry. You will find nice budget hotels (INR 500-600) with free Wi-Fi here, near the bus stand. Lahaul is a nice, underrated area. In fact, I encourage you to spare a few more days here. Read my Lahaul and Keylong Guide for the same.

Delhi to Leh Bus Fare
The bus fare has been raised slightly to INR 1600-1700 for the season in 2019 for the ordinary bus 2X3 (47 seater)

Delhi-Leh Bus Night Halt
The bus is likely to halt at Keylong, the headquarter of Lahaul region. This fare does not cover your night stay. So, you will have to find a hotel on your own and then report back to the bus the next morning on time.
Mountain Passes on the Manali-Leh Route
The bus crosses  Baralacha La (4900 meters), Naki La (4700 Meters), Lachung la (5000 Meters), Tanglang la (5300 meters) before finally reaching Leh City (3500 meters). It no longer crossed Rohtang La (3900 meters) due to the tunnel.

Booking Delhi to Leh Ticket Online

You can book the ticket at the HRTC ticket counters at ISBT Kashmiri Gate in Delhi. Similarly, you can visit any other bus stand like Chandigarh and Manali, depending on where you want to board it. HRTC is also trying to make it available online. I checked it and as of now they are only allowing booking till Manali but they may start it soon. Keep checking this link for booking in case they start offering it in the future Delhi to Leh bus online ticket.
Leh to Delhi Return Bus Timing
You can return from Leh on the same bus. The timings are below, all other details remaining the same (but in the reverse direction).
Start rom Leh 3:00 am
At Keylong- 5:00 pm (Overnight Halt)
From Keylong- 10:30 am
From Manali 1.25 am
At Delhi 4.30 am
Manali to Leh Bus Fare & Timing
If you are already in Manali, it generally offers two different types of options. One is the more expensive luxury option that halts at Keylong and gives you enough time to stop and enjoy the views. The other one is the usual ordinary bus that reaches the same day. (These options are additional ones, apart from the Delhi-Leh bus that also passes through Manali)
Manali to Leh HPTDC semi-delux Bus
This bus is run by Himachal Pradesh Tourist Development Corporation (HPTDC). Naturally, the focus is on tourists and it is more expensive.
Manali-Leh HPTDC Bus Timings, Fare, & Booking
Departure from Manali 10 AM
Reach Keylong 1 PM
Departure from Keylong 4 AM
Reach Leh 7 PM
Bus Fare INR 2900 (Includes dormitory accommodation at HPTDC Hotel Chanderbhaga, Keylong with Dinner and Breakfast).
The same bsu returns from Leh at 5 AM, following the same route in reverse.
Booking is generally done at the HPTDC office at Manali Mall Road (NOT the bus stand but not far from it either). I am not sure about their online booking facilities for this bus. But check this link, they may start it.
Manali to Leh Ordinary HRTC Bus
This bus is run by HRTC and it is the ordinary bus that starts early morning and tries to reach by the evening. There is no night halt. It will halt for food at various places but you will have to pay for the food.
Manali-Leh HRTC Bus Timings, Fare, & Booking
Departure from Manali 4-5 AM (The bus may actually start from Kullu even earlier)
Reach Leh 7 PM
Bus Fare INR 800-900 (No inclusions like food or stay, you are on your own).
Booking is generally done at the bus stand at Manali. Try to book it in the previous evening.
Another bus leaves later, at around 8 AM. But it halts at Keylong. So, next day you can go from Keylong as explained below.
Keylong to Leh Bus Fare & Timing
Naturally, all other long-distance buses mentioned above also travel from Keylong.
Start from Keylong 5 AM (If it leaves at all. A lot depends on the weather and road conditions).
Reach Leh 7 PM
It costs around INR 500. It is a basic ordinary HRTC bus (That I like the most).
You can directly go in the morning and hop into the bus, however, to be safe, try to enquire and book a ticket at the Keylong Bus Stand in the previous evening (Sometimes they don't give tickets in advance if they are not sure about the schedule next morning).
Following is the counter number (as per HRTC social media team) for this although I have never called myself and not sure if it works.
Contact number: 01900 222245
Exploring Ladakh on Buses
Once you make it to Leh, you may want to explore the rest of the places on local buses too. For that purpose, read this post on Exploring Ladakh on Buses.