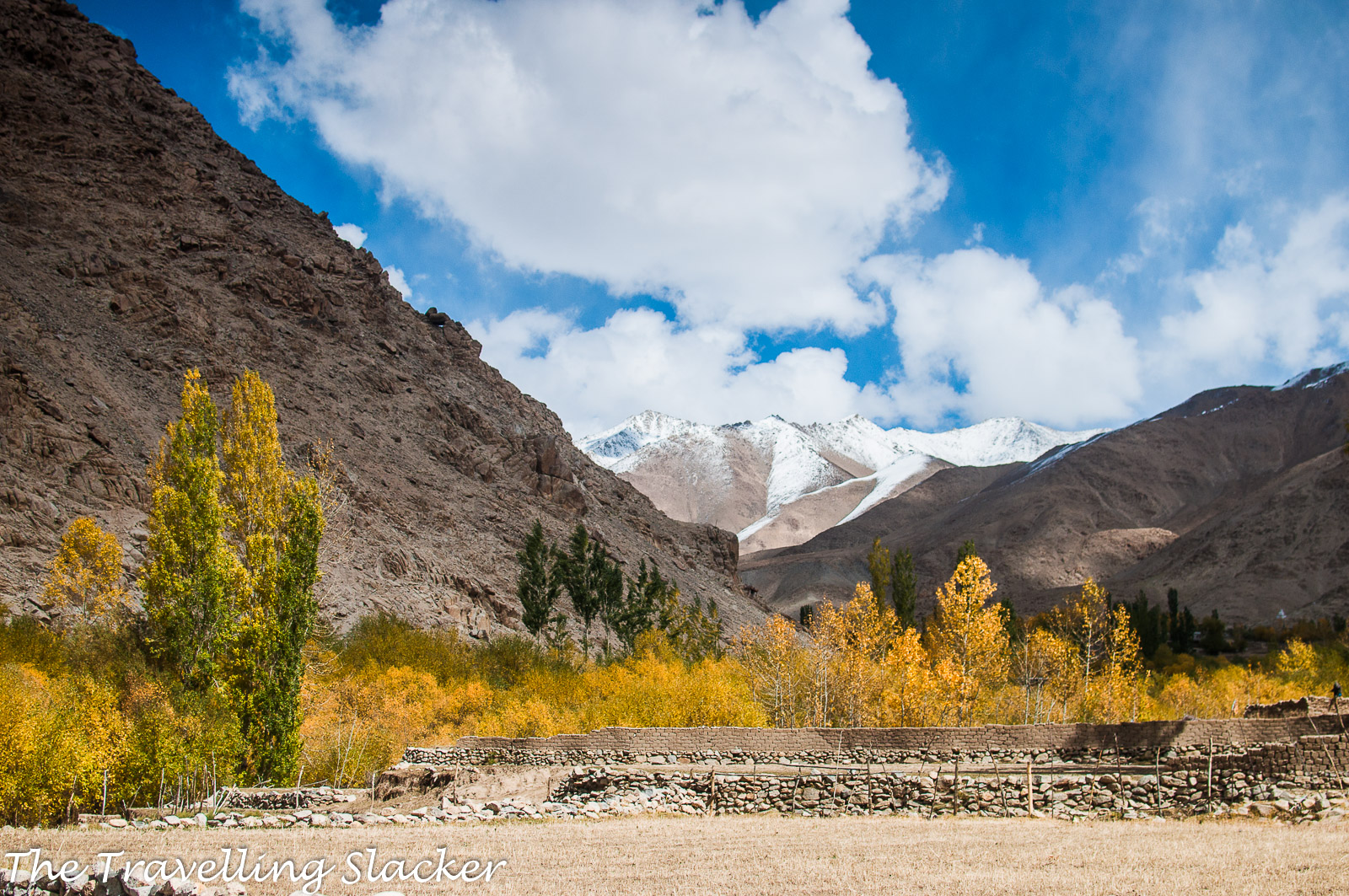 Ladakh is vast and if you are seriously trying to explore it, it can be complex. That is why a complete route map of Ladakh showing all the road networks covering all major regions can be useful. If you are just visiting a few common attractions with a tour package, you will be fine. However, if you want to go beyond that, you need to understand the terrain.
Leh Ladakh Map
Yes, I know I hate this term Leh-Ladakh… it's like saying I am going to Mumbai-Maharashtra or Kolkata-Bengal everytime. Nevertheless, people search for this term and so I had to include it by hook or crook.
So, here is the map. Although there are other maps available, I just wanted to show the major points I wanted to show and cover all the areas including Zanskar with all the new roads being built to it. If you are new to Ladakh, just check keep in mind the different regions. It may not be possible to cover all these regions in one go. So, you have to pick which area to cover.
Keep a few things in mind while using this map.
I have tried to include the major routes in the map but hard to accommodate every place. So, some small villages and gompas may be missing.
It is not necessarily up to the scale but gives a sense of direction and proportion.
The major passes have been shown at various places with two bars ||
I have shown a few smaller lakes near Tso Moriri on the map. There are actually more such lakes, all of them could not be accommodated.
First times usually visit Nubra, Pangong and monasteries around Leh. However, there is much more. Here are the major areas shown in the map…
Leh and around: Leh is the capital of Ladakh and practically the only place resembling a city in entire Ladakh. Naturally, this is the place that you visit first and use as the base for your other expeditions. There are scores of beautiful villages, historical monasteries, and other attractions in the 50-60 KM radius of the city which can be visited as day trips. Tourist cabs are readily available for these locations and renting motorcycles is also a very popular option for the same.
Changthang: A lot of people get lured to visit Ladakh when they see those surreal images of high-altitude lakes. All these lakes are located in eastern Ladakh, bordering China, and they are mostly a part of the Changtang Plateau. So, most people end up visiting this area even without realizing it. The primary draws here are the two majestic lakes of Pangong Tso and Tso Moriri, along with a few smaller lakes like Tso Kar and Tso Kiagar. The area around Tso Moriri is also called Rupshu Valley. Bulk of the plateau lies in Tibet but there is enough on this side of the border too for tourists.   
Nubra Valley: The world's highest motorable pass, bluish green rivers snaking through stark landscapes, a giant Maitreya statue in the backdrop of large snowy peaks, Bactrian camels stranded from silk route caravans, Turtuk, a slice of Gilgit Baltistan on this side of the Indian border, Nubra valley has many delights and most of them are actually pretty famous and they feature on the to-do list of every Ladakh visitor. In short, it is one of the must-do areas of Ladakh.
Dah-Hanu (Aryan Valley): This is the least travelled area of touristy Ladakh and chances are that you are reading about it for the first time. However, that means that it is a really pristine area that offers and unique set of experiences. The area is inhabited by Brokpa people who have their own history and culture and are completely different from the more dominant Ladakhis as well as Kashmiris. They are believed to be Dardic people who refused to intermingle with other communities and are believed to be genetically Indo-Aryan. That is why, the term "Aryan Valley" is now being used to promote tourism.
Kargil & Suru Valley: Most people came to know about Kargil in 1999, when a war broke out between India and Pakistan. However, those who are visiting Kashmir and Ladakh, should know that Kargil is much more than a battleground. It is one of the most beautiful and unique areas you will ever sea and nowadays it is generally peaceful and ideal for tourists. Kargil is also the gateway to the elusive Zanskar Valley, one of the remotest regions in the world visited only by the most adventurous travellers.
Zanskar: Zanskar is practically the Holy Grail of Indian Himalayas. It is so remote that it takes several days to reach it, no matter which way you approach it. The road to Zanskar starts from Kargil, passes through Suru Valley, and eventually enters the valley which almost sounds near-mythical due to its remoteness. Padum is the only major town in Zanskar, surrounded by numerous small villages. It is a Buddhist area and as expected, many ancient monasteries can be found here such as Phugtal, Karsha, Stongde, Sani, Bardan etc. However, things have changed in the last couple of years as two different roads, Darcha-Padum, as well as Leh-Lingshed-Padum, neared completion. Locals and adventurers are already taking these routes although they remain challenging and some more work is needed on them.
This map will be more useful if you use it with my guides on various regions of Ladakh.