Ladakh is the newest Union Territory of India. Earlier, it was a part of the state of Jammu & Kashmir but they were separated in 2019. Historically, as well as culturally, Ladakh is a completely different area compared to Kashmir. Historically, it has been closer to Tibet and the culture is also dominated by Tibetan Buddhism. It is a cold desert area where it scarcely rains. It is accessible through some of the highest passes in the world, which remain open only during the brief summer. However, nowadays you have year-round air connectivity to Leh. Some of the areas in Ladakh are really popular while some others still remain under the radar. So, I am creating this Ladakh Travel Guide for everyone's benefit.  
Ladakh Travel Guide
Understanding Ladakh
Go through the map above to understand the main tourist routes in Ladakh. Do note that Ladakh can be divided into several areas. WHile tourists usually cover a few fmaous places in 6-7 days, you can much more and it will take months to cover everything shown in this map.
Reaching Ladakh
Ladakh used to be really inaccessible at one point of time. However, with modern developments, it has become easier to reach the land of high passes. The air connectivity also means that it now remains accessible in the winter, which was not possible earlier.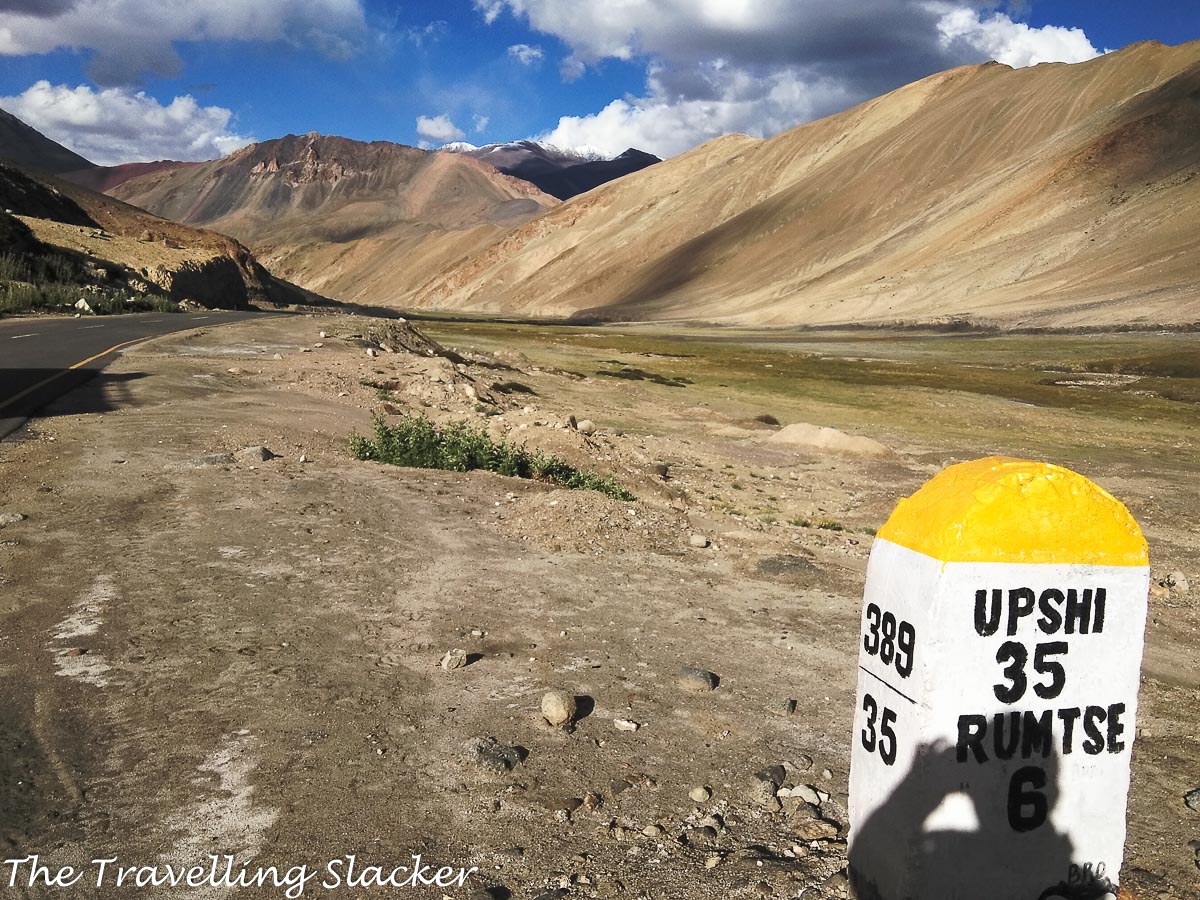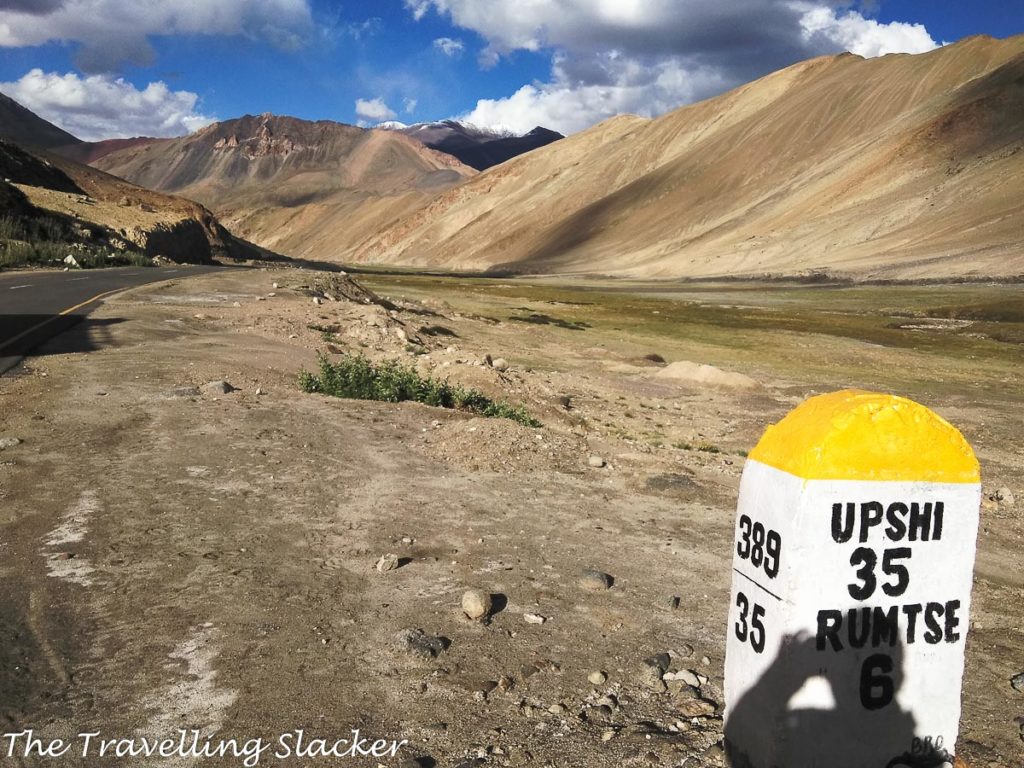 By Air
Leh Airport is connected with Delhi and it remains functional even during the winter, when the roads get closed. From Leh, you should be able to reach any other place in the region via road. 
By Road
Ladakh is connected to the rest of the world through two major road networks. One connects Leh with Srinagar via Kargil. The other highway is the Manali-Leh Highway. Both the highways pass through some of the highest passes in the world and is a delight for adventure bikers. As expected, they remain open only during the summer and autumn and close down for several months in the winter once the snowfall begins. Another road connecting Zanskar to Lahaul in Himachal has been constructed, which makes it directly accessible without going through Leh.  You can get bus from Delhi or Manali to Leh. Read this post for bus fares and timings to Leh.  
By Train
Ladakh does not have any rail connectivity. There is an ambitious plan to build a railway line to Leh but that will take several years to complete even if feasible. The nearest tran stations will be in the foothills of Himachal or in Kashmir. Either way, it will take another day or two to reach Leh.  
Currency in Ladakh
As a part of Inida, the only currency that works here is INR (Indian Rupee). You will find currency exchanges in Leh city in case you need. Just roam around the main Bazar and you will see them.
Permits for Ladakh
Yes, some areas in ladakh need inner line permits (ILP) to visit certain areas. Basically, these are the areas on the international border and so, considered sensitive. However, last year there was some news that these Ladakh Permits will be removed but as of now, they continue. Both domestic and foreign travellers need it and you have to pay a certain fees for it. You can apply online or ask a tour operator for help. For complete details, read this post on Ladakh ILP/PAP permits.
Top Places Ladakh
Leh & Around
Leh is the capital of Ladakh and practically the only place resembling a city in entire Ladakh. Naturally, this is the place that you visit first and use as the base for your other expeditions. There are scores of beautiful villages, historical monasteries, and other attractions in the 50-60 KM radius of the city which can be visited as day trips including the likes of Shey, Thiksey, Hemis, Stakna, Alchi, Likir, Chemrey, etc.
Changthang
A lot of people get lured to visit Ladakh when they see those surreal images of high altitude lakes. All these lakes are located in eastern Ladakh, bordering China, and they are mostly a part of the Changtang Plateau. The primary draws here are the two majestic lakes of Pangong Tso and Tso Moriri, along with a few smaller lakes like Tso Kar and Tso Kiagar.    
Nubra Valley
The world's highest motorable pass, bluish green rivers snaking through stark landscapes, a giant Maitreya statue in the backdrop of large snowy peaks, Bactrian camels stranded from silk route caravans, a slice of Gilgit Baltistan on this side of the Indian border, Nubra valley has many delights and most of them are actually pretty famous and they feature on the to do list of every Ladakh visitor.
Dah Hanu
This is the least travelled area of touristy Ladakh and chances are that you are reading about it the first time. However, that means that it is a really pristine area that offers and unique set of experiences. The area is inhabited by Brokpa people who have their own history and culture and are completely different from the more dominant Ladakhis as well as Kashmiris.
Kargil & Suru Valley
Most people came to know about Kargil in 1999, when a war broke out between India and Pakistan. However, those who are visiting Kashmir and Ladakh, should know that Kargil is much more than a battleground. It is one of the most beautiful and unique areas you will ever sea and nowadays it is generally peaceful and ideal for tourists. Kargil is also the gateway to the elusive Zanskar Valley, one of the remotest regions in the world visited only by the most adventurous travellers.
Zanskar
Zanskar is practically the Holy Grail of Indian Himalayas. It is so remote that it takes several days to reach it, no matter which way you approach it. The road to Zanskar starts from Kargil, passes through Suru Valley, and eventually enters the valley which almost sounds near-mythical due to its remoteness. Padum is the only major town in Zanskar, surrounded by numerous small villages. It is a Buddhist area and as expected, many ancient monasteries can be found here.
Wanla-Photoksar-Lingshed: The Other Zanskar Road
These places are just a diversion away from the Leh-Lamayuru Highway but I am keeping them separately because many of these are not really famous places to visit in Ladakh due to remoteness but they are becoming more and more visible now because of the new, alternative Zanskar road that is nearing completion. In fact, people are already using this road to reach Zanskar, although the road still remains very challenging. The route goes via Wanla- Sirsir La-Photoksar-Lingshed-Singge La and eventually reached Padum. One can visit and stay in villages like Wanla, Photoksar, or lingshed.
For a more comprehensive list of places, visit this post on top tourist places in Ladakh.
Internal Transportaion
Bus
You can use the buses to explore various areas of Ladakh. However, many of these buses are infrequent in nature. Very few areas have daily buses while some of them have weekly buses and in fact, some areas have buses every 10 days! Read this post about Leh-Ladakh bus timings for bus routes and timings.
Bike and scooter rentals
The other popular option here is the hire a bike and explore on your own. Not everyone is a biker but for those who can ride two-wheelers, this is the best option. Rates of bikes depending on the model. You can check this post on Ladakh bike rental rates for the latest information.
Cabs
You can always hire cabs from Leh to explore any place. However, do note that they are usually very expensive and the prices have gone up of late.
Stay in Ladakh: Homestays, Hotels, Hostels, Camps
Ladakh is a well-developed tourist area. So, accommodation options are not that hard to find. Leh is full of hotels, guesthouses, and backpacker hostels. All the other major tourist destinations including various villages on the trekking routes such as Markha Valley also have local houses turned into homestays for tourists and trekkers. You can also find campsites at the lakes of Pangong Tso and Tso Moriri during the season.
Hotels
Traditional hotels and guest houses in Ladakh are mostly present in the city of Leh and other main towns such as Kargil, Diskit, Lamayuru etc. Rates vary depending on the facilities.
Homestays
Homestays are the best way to experience Ladakh. Most touristy villages beyond the main towns have homestays run by local families. These homestays are well-connected and organized with each other, so they usually charge a fixed amount, which is nowadays around INR 1000-1200. Do note that these standard rates should include homemade food also. Make sure of this before you check into one. These homestays in small villages are usually not available for online booking and you will have to go there and find out.
Backpacker Hostels
Leh nowadays has many backpacker hostels where solo backpackers can save money by getting a dorm bed for INR 500-600. Even Kargil has recently opened a hostel as per my information.
Campsites
There are some campsites and wooden cottages near popular areas such as Pangong and Nubra. They are usually more expensive than village homestays.
Trekking in Ladakh
Ladakh offers treks of varying natures. There are extremely long and challenging treks for professionals while there are also short and simple hikes that even families with children can enjoy. You can trek in almost all regions of Ladakh but please make sure that you are physically fit enough to take up such activities and keep enough time to acclimatize. You can opt for the easier treks of Sham Valley near Leh or challenge yourself with the Markha Valley Trek, or treks in Zanskar Valley.
Seasons in Ladakh
As it is a cold desert, it rains very little in Ladakh but it also has a very harsh winter.
Summer: June to August
This is the primary tourist season in Ladakh. By the second half of June, the tourist season finally starts as the highways open slowly from both sides. Weather remains bright and the days get longer and even the temperature remains pleasant between June to August when most visitors start flocking Ladakh.
Autumn: September October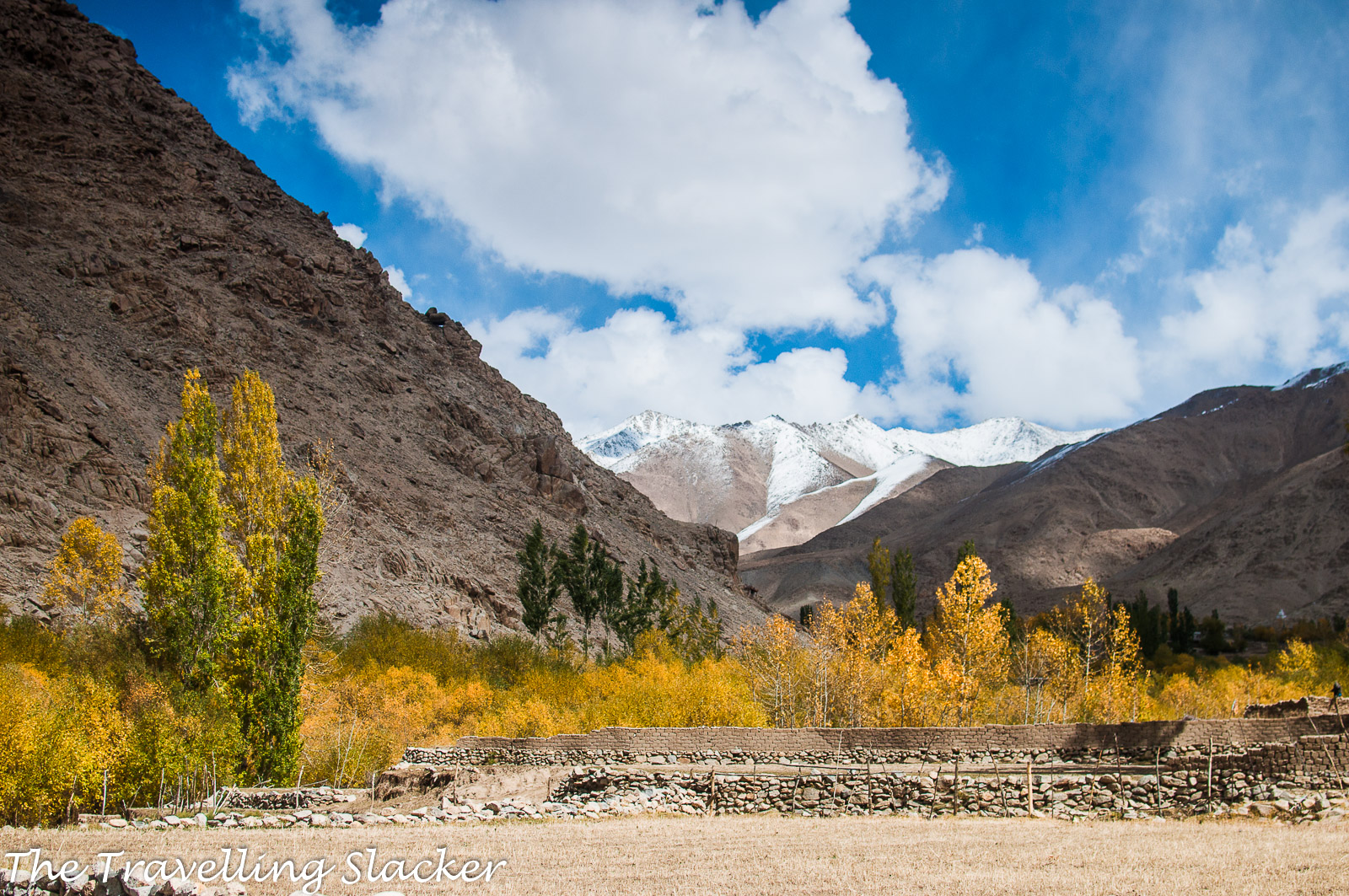 Tourist seasons continue till September and mid-October. However, the season starts to change again. It becomes cooler and days are shorter. It is still a good time to explore though because autumn turns the trees bright yellow, which makes the landscapes surreal.
Winter: November to March
Winters are harsh in Ladakh. any parts remain cutoff from the rest of the world. The whole region remains buried under several feet of snow and temperature can go up to minus 30 degrees. Until recently, nobody ventured into Ladakh in winter but nowadays some adventurous travellers try their hands at winter tours. However, the highways connecting Ladakh remain closed and the only way to reach Leh in the winter is the flight. While in April and May the winter subsides, it takes time to clear the snow on the highways and so, they still remain inaccessible by road.
People and Culture in Ladakh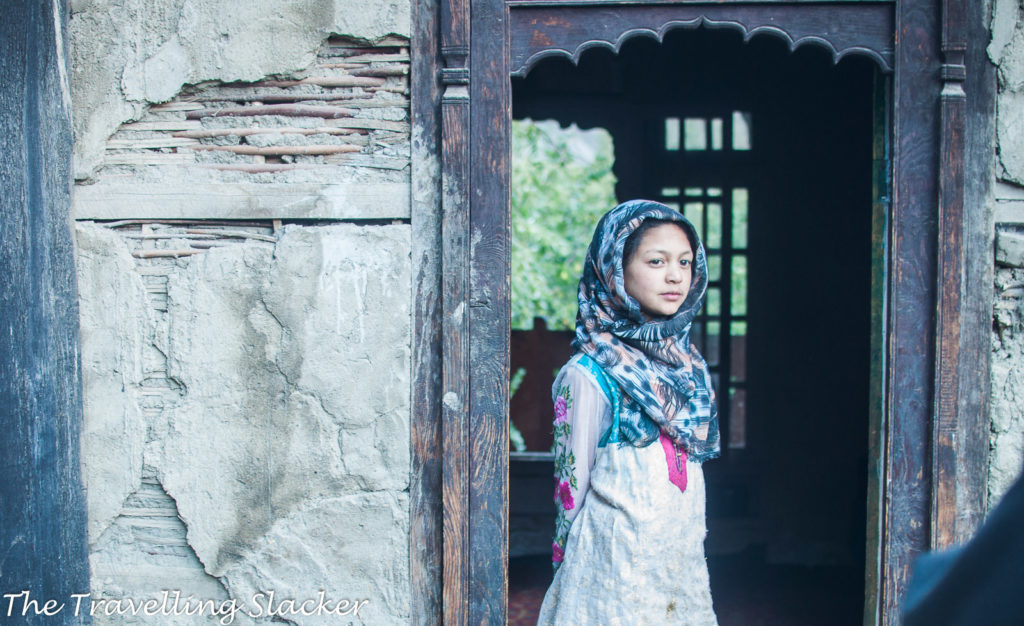 Historically, it has been closely associated with Tibet and there are several magnificent Buddhist monasteries spread all over the region. Serious explorers of ancient history and mythology can even locate prehistoric rock-arts and remains to belong to pre-Buddhist Bon religion too. Similarly, the people and culture of Ladakh also display an eclectic mixture of ethnographic traits. On the other hand, the people living in and around Kargil are also unique. They are mostly Shia Muslims, which also makes them different from the Kashmiris. Similarly, the Brokpa people living in the Dah-Bima region are known for their exotic looks and unique language and culture, which is completely different from both Ladakhis and Kashmiris. Similarly, the Balti people of Turtuk are of a different Dardic stock with their own language and culture.
Phone and Data Connectivity in Ladakh
Do note that only post-paid connections work in Ladakh. If you are visiting from another state with a pre-paid SIM, it will stop working as soon as you enter the state of Jammu & Kashmir, which Ladakh is a part of. Within Ladakh, only Leh, Kargil, and some of the nearby areas along the highway have proper connectivity. Most guesthouses in Leh also provide free Wi-Fi. Data connectivity will be difficult in remote areas. BSNL works at various remote places while Airtel and Jio work best for data.