As I was watching the trailer of soon to be released Sonchiriya, a story of those legendary bandits set in the beehads (ravines) of Chambal, it reminded me of my visits to that region, especially my multiple attempts at locating certain temples in Morena as well as my visits to Dholpur. This also reminds me that I thought of writing a guide for visiting the ravines years ago but never really did so. But I think the time has come now. Apart from the trailers, the film has also come up with a funny video where they dare you to visit Chambal, just to play with the general image of the region associated with Bandits. Have a look at that video before I go further.
Anyway, the good news is that the days of bandits are over and it more or less safe to visit for tourists now. But before that, let us have a look at the history and geography of the region.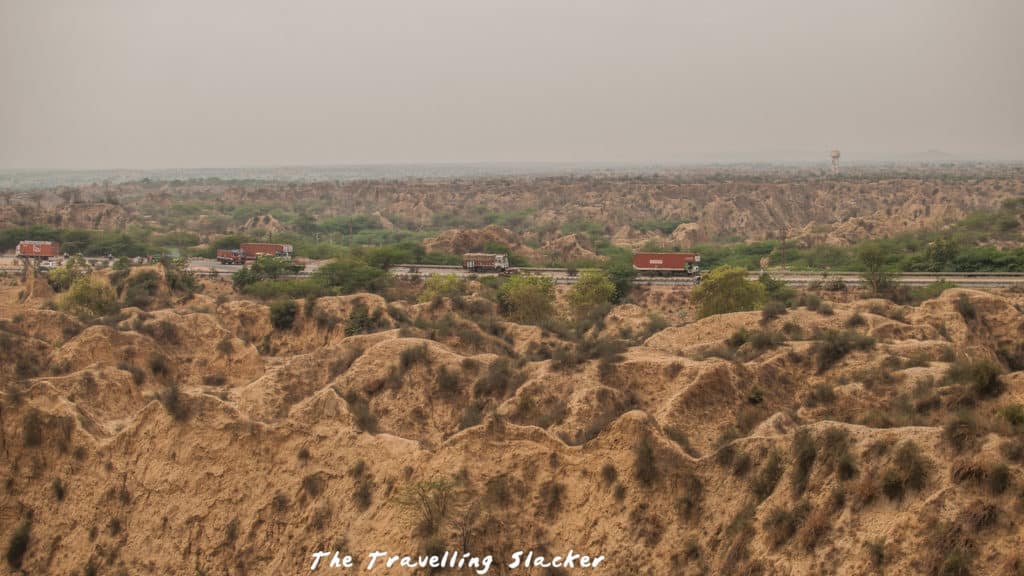 Chambal Ravines: A Melange of History and Mythology
The classical name of Chambal mentioned in ancient texts is "Charmanvati". "Charman" means skin or hide of the animals. One story attributes it to a King called Rantideva who sacrificed many animals here and turned the river red. A more mundane explanation maybe that the hides were dried on the banks of this river in large number and maybe this was a flourishing trade. In any case, blood and violence remained attached to this region even during the historical times. In the middle ages too, this area was known for lawlessness but they caught public imagination in the 20th century as the stories of the bandits made its way to popular culture through books, news reports, and Bollywood films.
While most Indians have seen the films, I acquired more information about Chambal during my school days when I came across a book called "The Accursed Chambal" by Tarun Kumar Bhaduri (Yes, most Indians will know his daughter). It described the lives and times of the best known Chambal bandits of 50s and 60s such as Maan Singh, sort of a local Robin Hood, Roopa Maharaj who was also an astrologer, Lakhan Singh who came back every Diwali to kill the family members of his sworn enemy, Gabbar Singh (not the reel one) who cut-off people's noses and offered them to his deity, and Putli Bai, a proto-Phulan Devi who continued to terrorize the valley even after losing one hand, and many more! Others may call them bandits but they called themselves "baaghis" (rebels) and enjoyed cult popularity. Maan Singh and Roopa still have temples dedicated to them.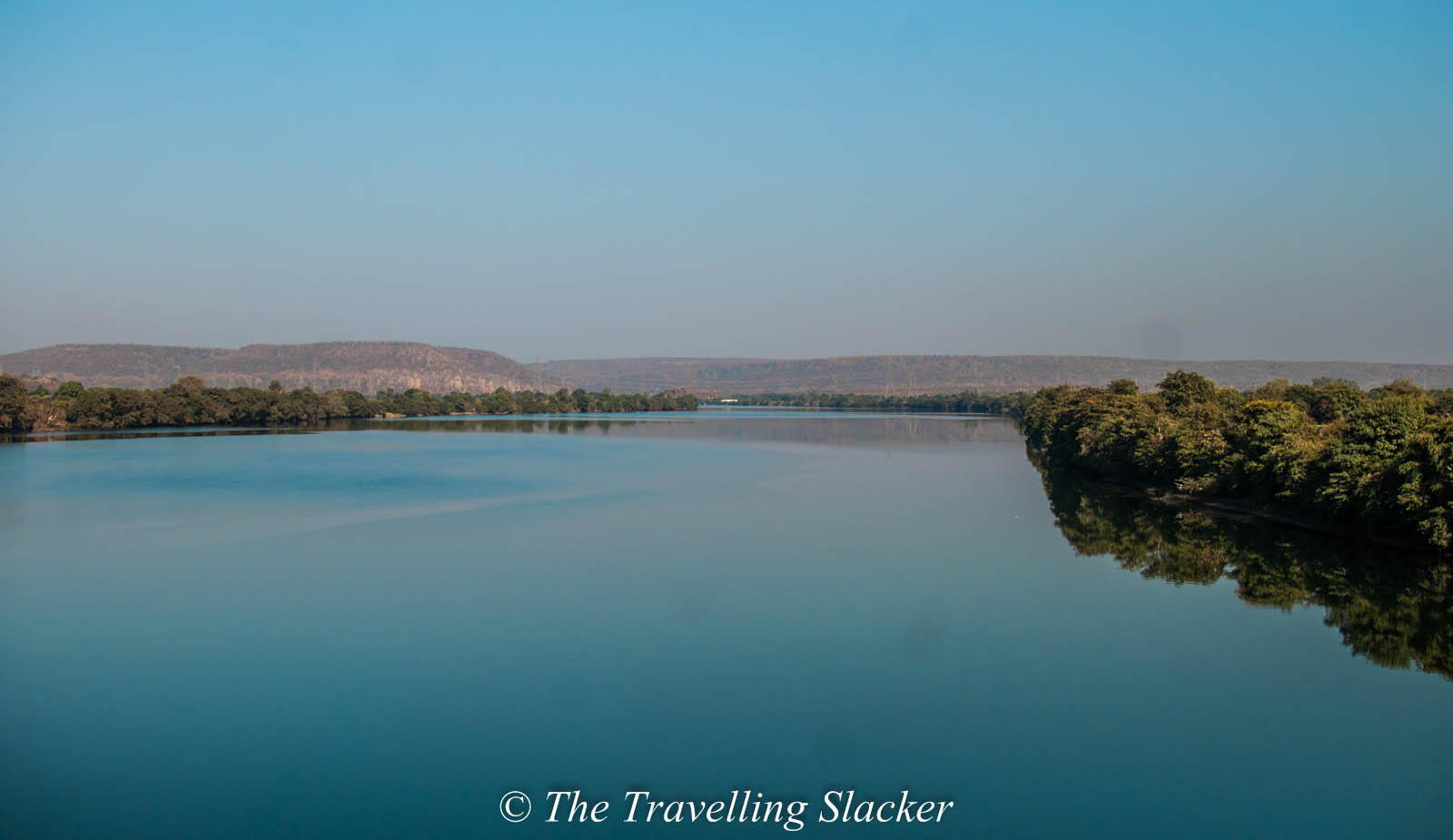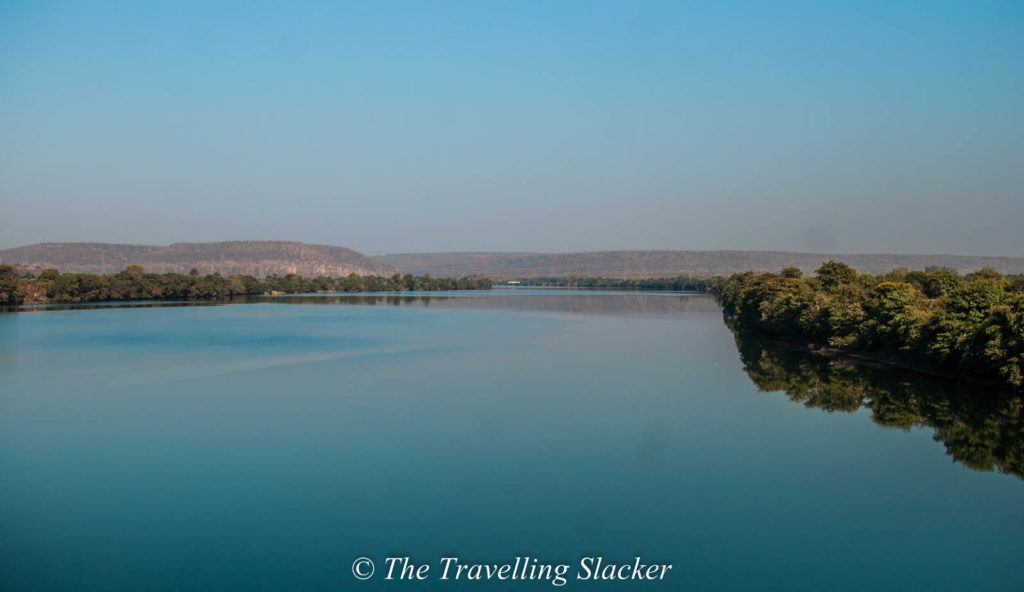 Topography of Chambal
Various parts of Chambal flows through the states of Madhya Pradesh (MP), Rajasthan, and Uttar Pradesh (UP) till it finally merges with Yamuna. I have also had great views of Chambal in Bhainsrorgarh, in Rajasthan. However, the bulk of the Chambal ravines are spread in one particular region, which is incidentally a tri-junction, where the borders of Uttar Pradesh, Madhya Pradesh, and Rajasthan meet. You need some technical knowledge to explain as well as understand how they were formed, that too only in this part. I have no expertise in this regard but I found post on the geological aspects of Chambal. Do give it a read.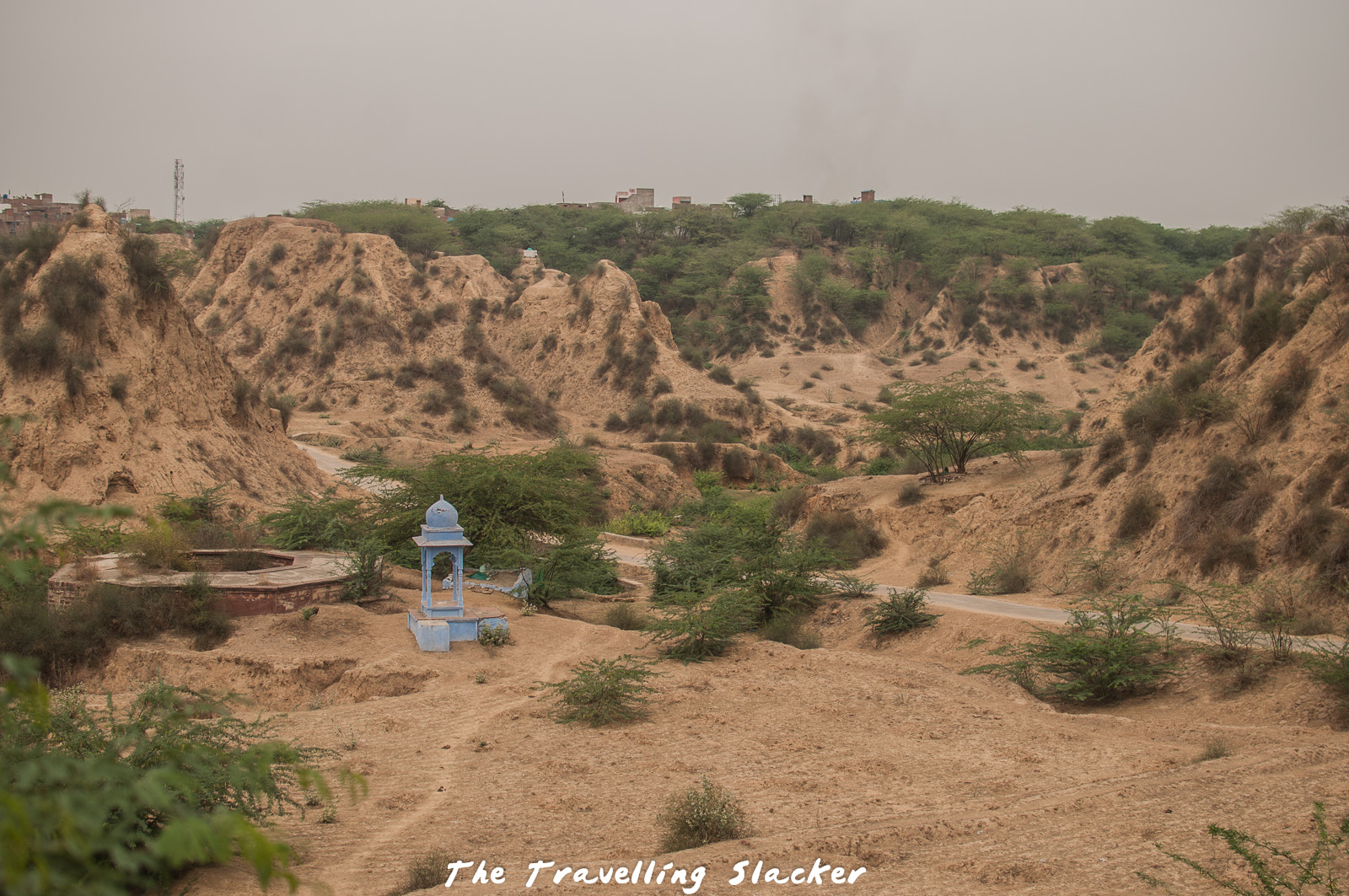 The reason why Chambal beehads became what they became, was because of their sheer topography. As a matter of fact, it is hard to describe in words and you realize what it is only when you see it. In a way, you can imagine it as an oversized ant-colony, something developed by brobdingnagian insects. There are thousands of routes through these hillocks that only locla people can figure out. This is why the bandits managed to survive here for a long time as it was hard for the authorities from outside to traverse the beehads.
National Chambal Sanctuary
This lawlessness may also be a reason for the lack of big industries here, and the resultant cleanliness of the river. Wildlife thrives here and it is one of the cleanest river in the Indian plains. Parts of this area has been declared as the National Chambal Sanctuary which is known for crocodiles, ghariyals,various types of tortoises, and dozens of avian species such as Indian skimmer, sarus crane, ruddy-shelducks, bar-headed geese etc. Migratory birds arrive here mostly in the winter. It also has a good population of Gangetic River Dolphins. Land mammals like jackals, wolves, nilgais, porcupines, hares, etc can also be seen in the ravines but they can be a bit hard to spot. Check the next section for details about visiitng the sanctuary.
Chambal Tourism: Yes It Exists
Yes, it exists and it is mostly safe nowadays. The thrust towards tourism in this region only started a decade ago or so, after the last dacoits were eliminated or surrendered and the region became safe enough for travelling. Apart from these unique formations, this region forms the national Chambal Sanctuary and also there are multiple archaeological sites hidden deep inside the ravines.
How to Reach Chambal Ravines?
Chambal Beehads or Ravines can be reached from the nearby towns like Dholpur (Rajasthan), Morena & Bhind (MP), Bah (UP) etc. You can also take boat rides along the Chambal river (explained in the next section). Dholpur and Morena are situated on the rail and road network connecting Delhi, Agra, and Gwalior, so they are not that hard to reach with a train or bus from Delhi or Agra. In fact, my first glimpse of the ravines was also from a moving train passing through these areas. You can even set up your base in Agra or Gwalior, if you need to stay in a bigger city, and then make day trips to this area.
From Dholpur
Dholpur is the nearest from the ravines. You can even walk for 4-5 KMs from the town to reach the ravine area by the side of the Chambal river. This is how I did it when I hired a local autorickshaw guy, paid him a couple of hundred rupees to take me to the Shergarh Fort, the ruins of which is scattered all over the ravines.
From Morena
As you travel along the road from Delhi to Agra to Gwalior, you first cross Dholpur and then Morena just after crossing the bridge over Chambal. A few KMs before reaching Morena, there is a place called Deori or Devri, which has a Eco Park by Madhya Pradesh Forest Department. It also has a crocodile breeding centre. It also has a guest house for tourists. Ths area is very near to the ravines.
From Bah
Bah is a small town in UP which has a very affordable Forest Rest House while a nearby village called Jarar has a very expensive tourist lodge. Boat Safaris into Chambal. Boat Safaris into the Chambal Sanctuary are run from this facility. Another approach near Bah is the Nandgaon Ghat near Jaitpur, where you can cross the river on local boats at minisule rates to reach Ater Fort.
From Bhind
Bhind Town is a bit far off from the highway and less visited. But from here you can visit the Ater Fort, which is deep inside the ravines, and only 30 KMs from the town. Bhind is around 80 KMs from Gwalior.
Accommodation and River Safari in Chambal Ravines
All those nearby towns should have food and accommodation options. I have spent nights in some basic hotels in both Morena and Dholpur.  As mentioned before, there are tourist-oriented facilities in Deori, Bah, and Jarar. If you still nee more, you can always stay in the bigger cities of Gwalior and AGra and make day trips. Agra is barely 55 KMs from Dholpur while Gwalior is around 40 Kms from Morena. Boat rides and river safaris can also be arranged in some of these places, esepcailly in Jarar and Bah.  Jeep and Camel rides are also possible in these spots.
Other Attractions around the Ravines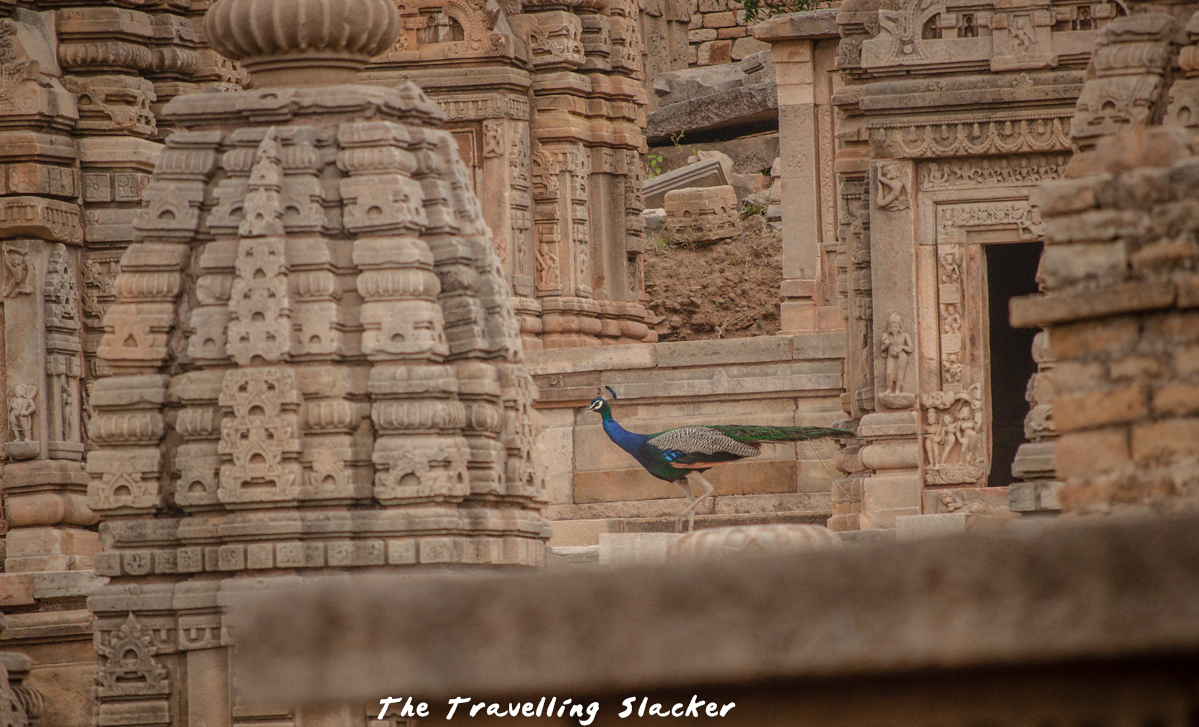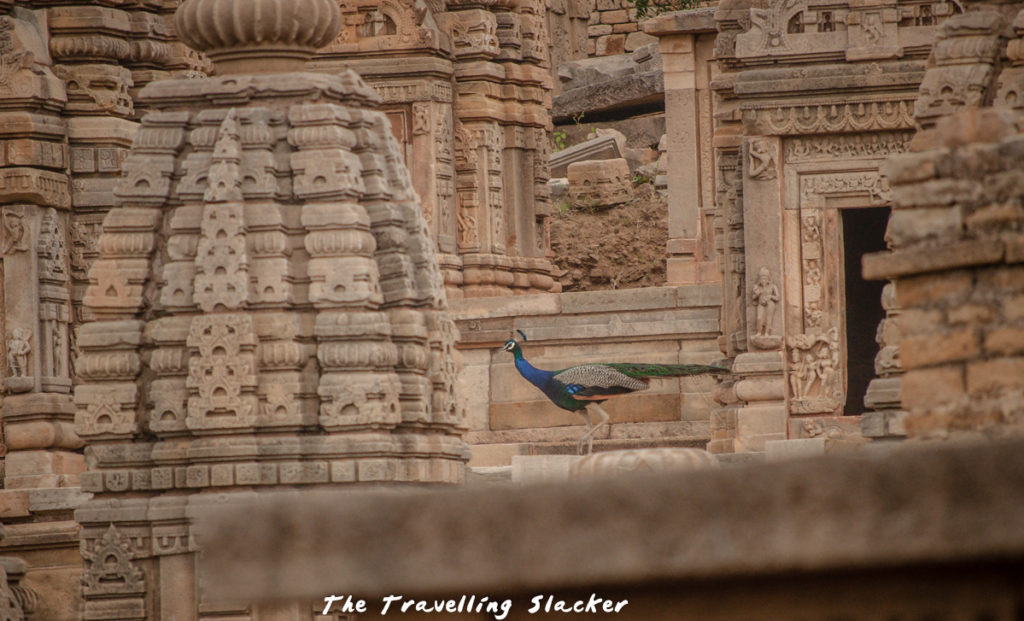 This is an ancient land. So, apart from the wildlife and the natural beauty of Chambal, there are scores of ancient temples, mostly between 1500-1000 year old ones scattered here, along with the medieval forts.
I have already mentioned it before and you can also read my post on the Shergarh Fort near Dholpur.
Similary, Dholpur has many other monuments. Here is a post on Machckund Temple Complex.
Morena is a treasure trove of archaelogical gems, that has given me my for satisfying Heritage story ever, i.e. the Bateshwar Temples. There are many other temples here like Mitavali and Kakanmath that I have yet to visit.
Ater Fort near Bhind is also located deep inside the ravines. Here is a post by Vishnu Kumar on Ater Fort.
---
UPDATE: A story from the 70s
I generally don't share personal mails but this one I am sharing with due permission. I got this mail from Mr Tim Alden from UK, who happpened to came accross this post and mailed to me his visit to Dholpur in 1978, when this area was teeming with dacoits! Pasted below is the relevant part of his mail.
———————
At that time the dacoits were very active, but he assured me we would be safe as they only committed their crimes in nearby UP and MP, returning to their hideout in Rajasthan where they would be safe from the law. I was 19 at the time, but even then I was not entirely convinced by this argument.
We found the fort completely deserted and untouched. In fact I don't think we saw anybody at all after leaving the town. I remember being particularly impressed by the spikes in the wooden gates (my friend said these were to stop them being battered down by elephants) which were coming off their hinges in the gatehouse and I stopped to do a sketch of them, which I still have. There were also cannon balls strewn around the site.
You will probably remember that the fort encompasses quite a large area. We did a lap of the walls, took in the view of the river and then sat down for a picnic. At this point our guide pointed out a man in robes and a turban, holding a rifle, who had appeared on the opposite wall, perhaps half a mile away. By the time we had packed up our things he had been joined by several others who began to make their way towards us. Looking back, it seems just like a film.
I think they were probably just curious, but my friend was taking no chances, particularly as I was carrying what might have looked like a flashy camera (it was an ancient Zenit). We ended up in quite a sweat after running back through the ravines to where we had left our bikes, but it was certainly a memorable day out. I've often thought I'd go back if I ever find myself in that part of India again.
———