Wondering where to go in March-April?
There is no dearth of literature and artwork romanticizing the spring season. However, growing up in the plains of Brahmaputra Valley, I failed to grasp the idea. Yes, the spring in Assam was pleasant, and the season brought some flaming red blossoms on large trees like silk cotton and flame-of-the-forest and of course there were the orchids. Yet, it was also the season when the valley started heating up and there used to be regular dust storms. In short, I was never really blown away by this season & I realized the full extent of spring only when I started frequenting the Indian Himalayas.
Spring naturally brings rhododendrons to the hills and is probably the first thing that will come to your mind if you are familiar with the region. However, there is much more to the Himalayan springs. Almost every fruit (and dryfruits), that play a significant role in the hill economy, flower during this season and there can be no greater sight than that of a Himalayan fruit orchard in full bloom. Also, in case the weather deteriorates and temperature plummets, you can still get snowfall in this season at some places. What can be better than a literal icing over blazing rhododendrons?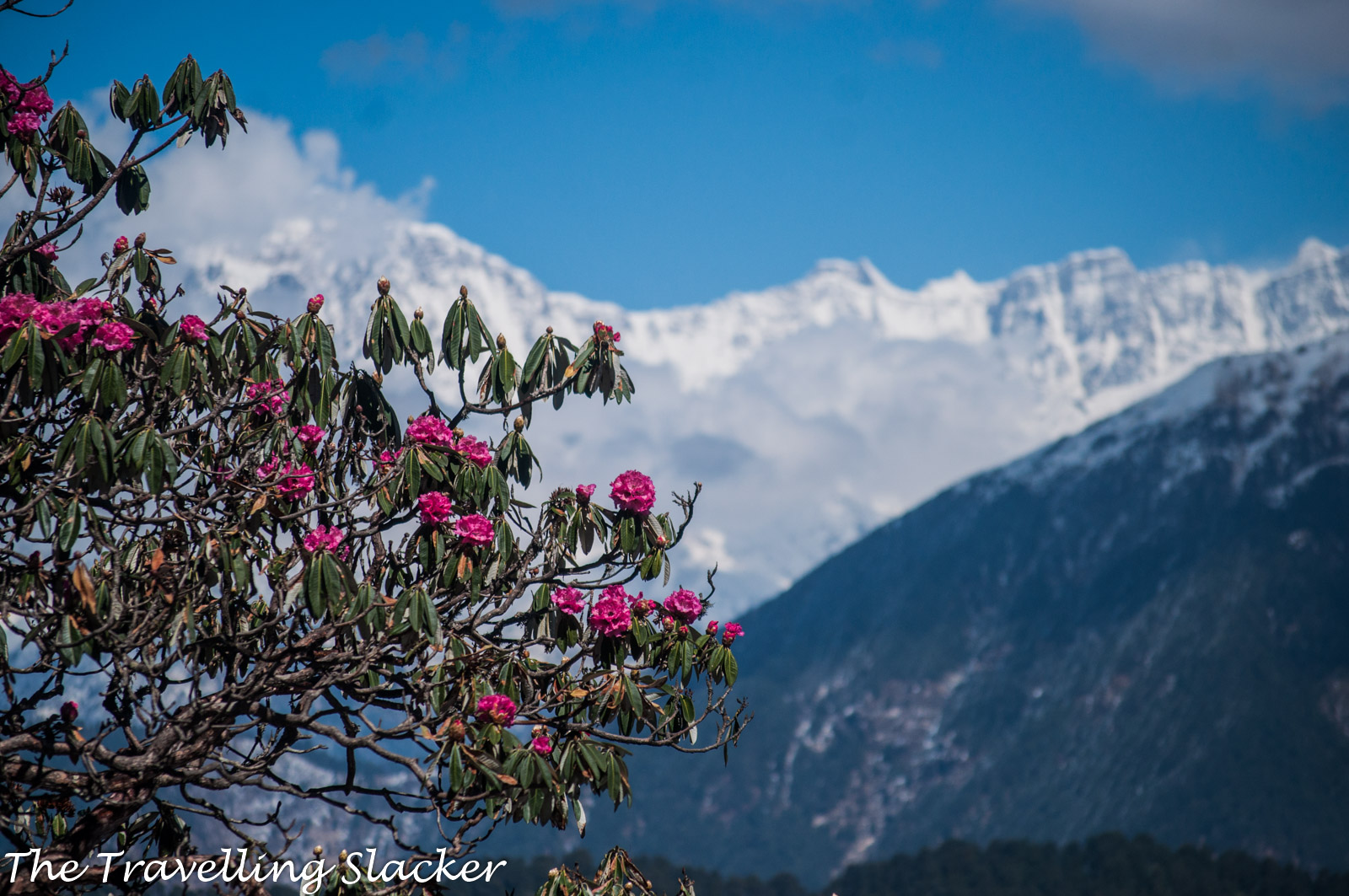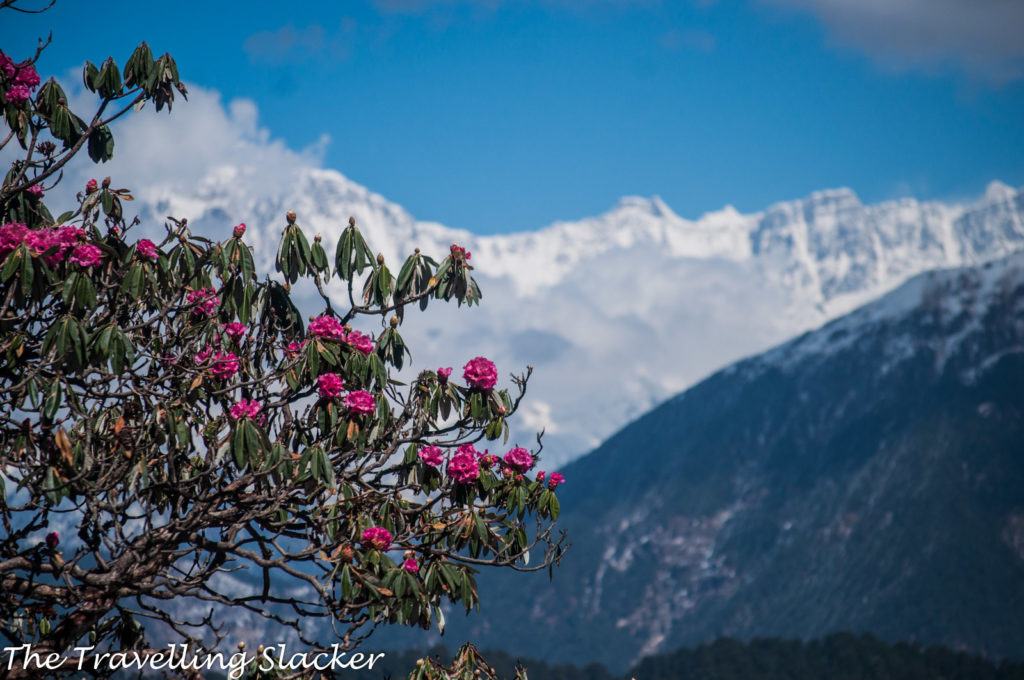 So, how and where to enjoy a good Himalayan Spring? Keep the following things in mind…
I would not go to very high altitudes like Spiti during this season. They still remain cold and dry. Low to mid altitudes (1500-3000 meters) generally offer the best spring colours.
It is generally less crowded compared to high summers. So, you can get cheaper rates at most places.
Many of these places will have seasonal delights on sale. Keep your eyes open. For example, rhododendron juices, both packaged and fresh, should be readily available all over Uttarakhand.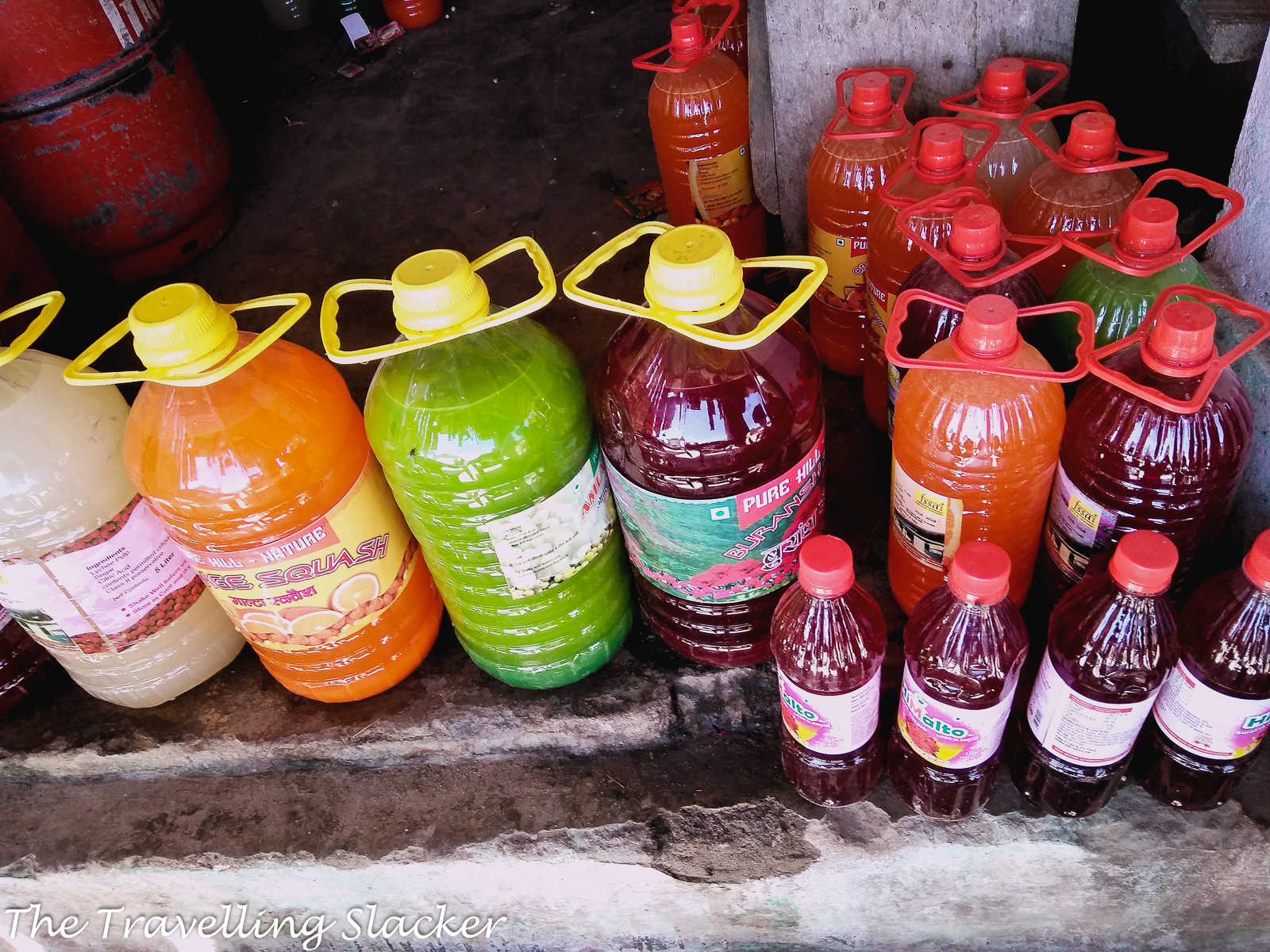 I am sure there are hundreds of places that you can visit during this season. So, it is not possible to name a comprehensive list of places and I am sure they are great all around. However, I am making a short list based on some places that I have already visited and a few that I intend to visit soon. Basically, these are places where I managed to get good photographs in spring or saw good images by others. I may add more places to this list later on.
Best Himalayan Spring Destinations for March-April
Chopta-Tungnath
Chopta in Uttarakhand needs no introduction. The Chopta-Tungnath-Chandrashila Trek is one of the most popular beginner's treks in India. I have done it twice, both in the spring season, and found blooming rhododendrons, both pink and red, along with occasional snowfall, and of course, monals!  You can make an extended trip in this region by covering other nearby treks like Deoria Tal, Atri Muni, & Kartik Swami.
Kangra

I am not really talking about McLeodganj. Inside a town, you will not get much of what I am talking about. The best way to experience the spring in Kangra is the explore the lower valleys and also to hike around the nearby villages. My lasting memory of Kangra SPring will always be that of Sidhpur, in the lower part of Dharamshala (near Norbulingka Institute). It is barely considered to be a separate destination and I ended up there accidentally. But those were some of my best spring frames. Also, you can always venture out into the Barot Valley, divided between Kangra and Mandi districts. You will find the following posts useful.
Chalal-Rashol
I know I have ranted many times about the overexploited Parvati Valley and I stand by it. Nevertheless,  when I went there the first time many years ago, it was March. It was not planned but quickly realized how great this stretch looked in Spring. Especially, the Kasol to Chalal stretch and then the Rashol Trek beyond that. In case you have not realized, Rashol is also a rhododendron trek, at least one part of it.
Shangarh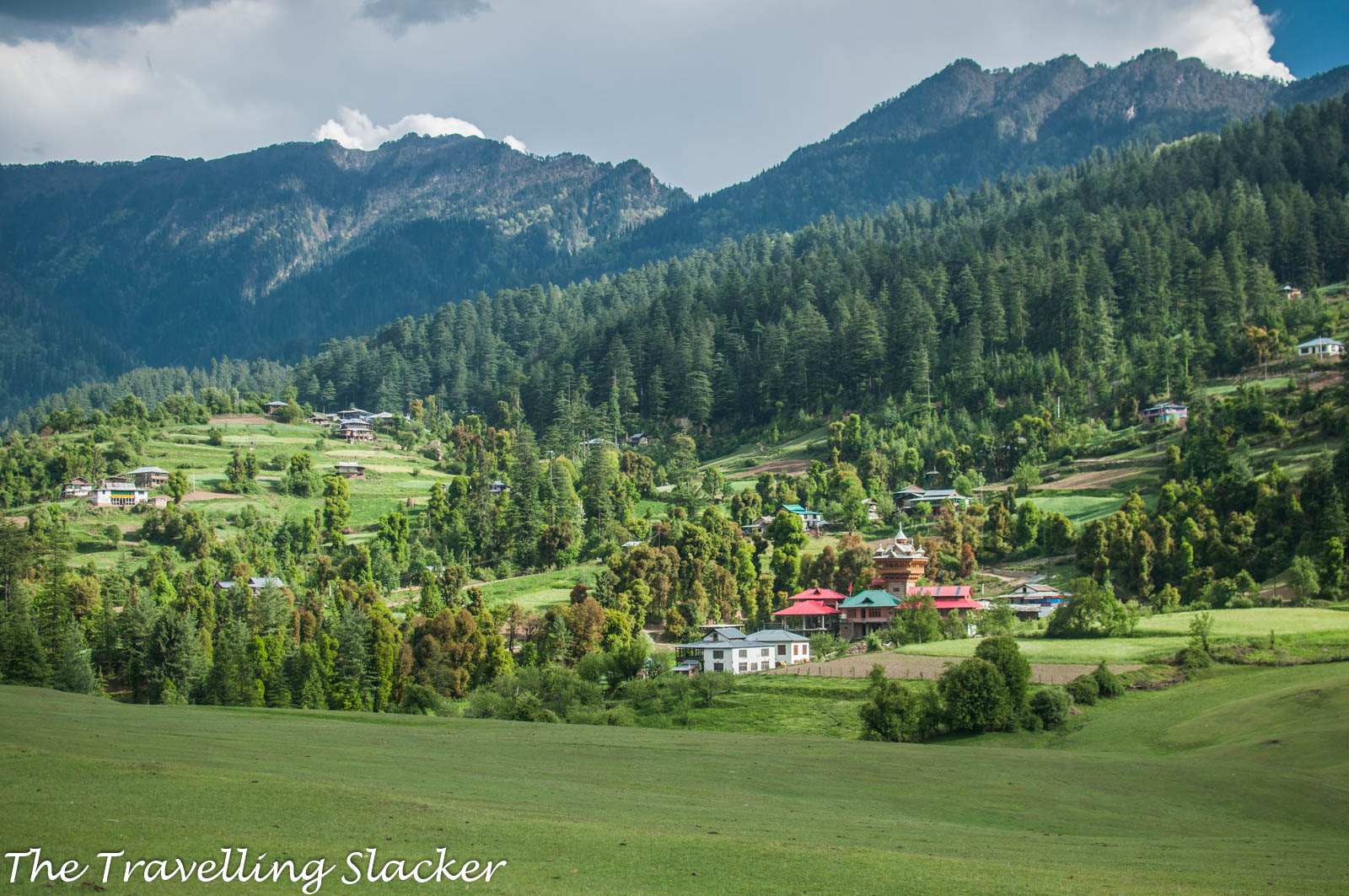 It feels ironic to say it but Shangarh needs no introduction nowadays. When I went there the first time, no one had heard of it. But within a short span, it has become the most sought after destination and why not? I just hope that the locals maintain aura in the face of tourism onslaught and find sustainable ways to conduct their business. Anyway, I went there at the fag end of spring and it was as photogenic as ever. In any case, you can explore the entire GHNP region in this season. I am sure all these areas including Sainj, Tirthan, Jibhi, Jalori, and nearby Gadagushaini & Thachi Valley will be as great in terms of spring colours.
Musniyari-Pithoragarh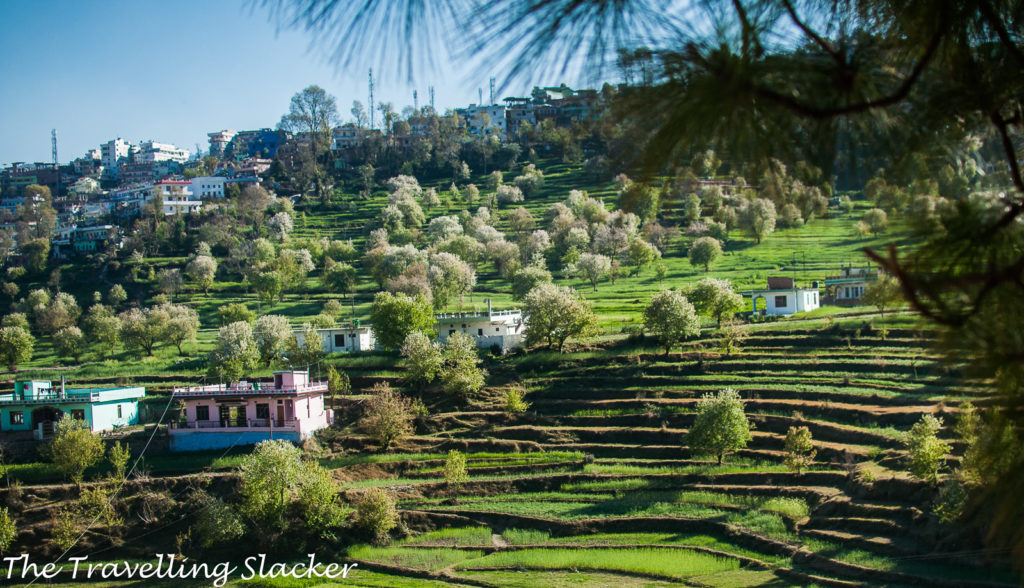 I like Kumaon although I have never devoted enough time to this region. A couple of years ago, I made a "late-winter-early-spring" round along the Champawat-Pithoragarh-Musniyari route. Pear blossoms were dominating the landscapes and rhododendrons were beginning to bloom. Bad weather prevented me from making the most of it and the only time I got good light was at Pithoragarh town. Nevertheless, that was enough to convince me about the potential of the region and I need to return soon.
Kargil
Now, the high passes to Ladakh will still remain closed in spring and the only way to experience a Ladakhi spring is to take a flight to Leh and then hire vehicles to explore. This is why I have never been to Ladakh in winter or spring. While the higher parts of Ladakh will be barren, the comparatively lower areas, especially the likes of Kargil, Suru Valley, and the Brokpa areas of Dah Hanu Biama etc experience excellent spring during this season. Everyone loves to eat apricots in Ladakh but this is the season when you can see the apricot orchards in full bloom. I got these pics below from Travel The Himalayas.
Read their post on Ladakhi Spring.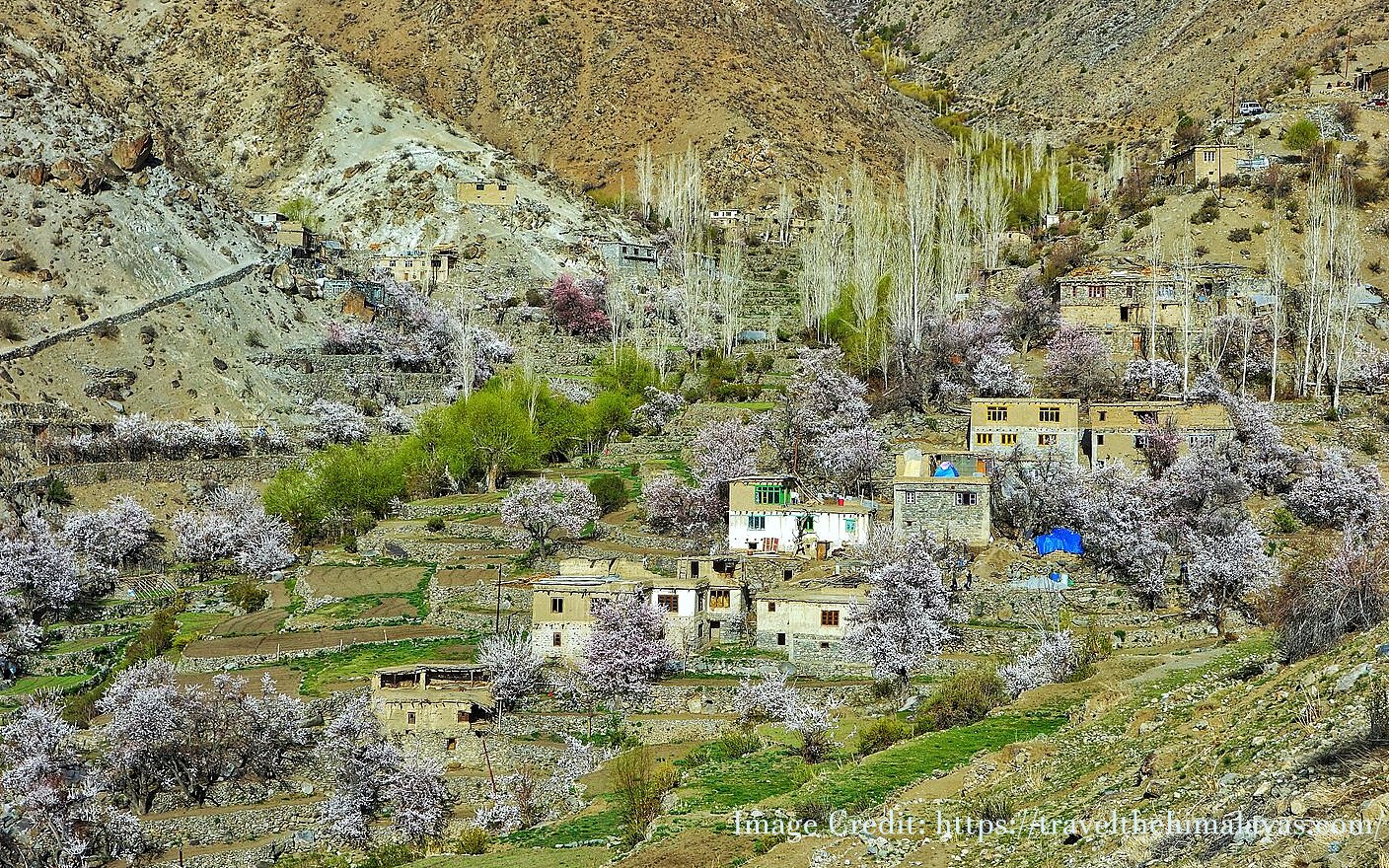 Waterfalls Hikes of Meghalaya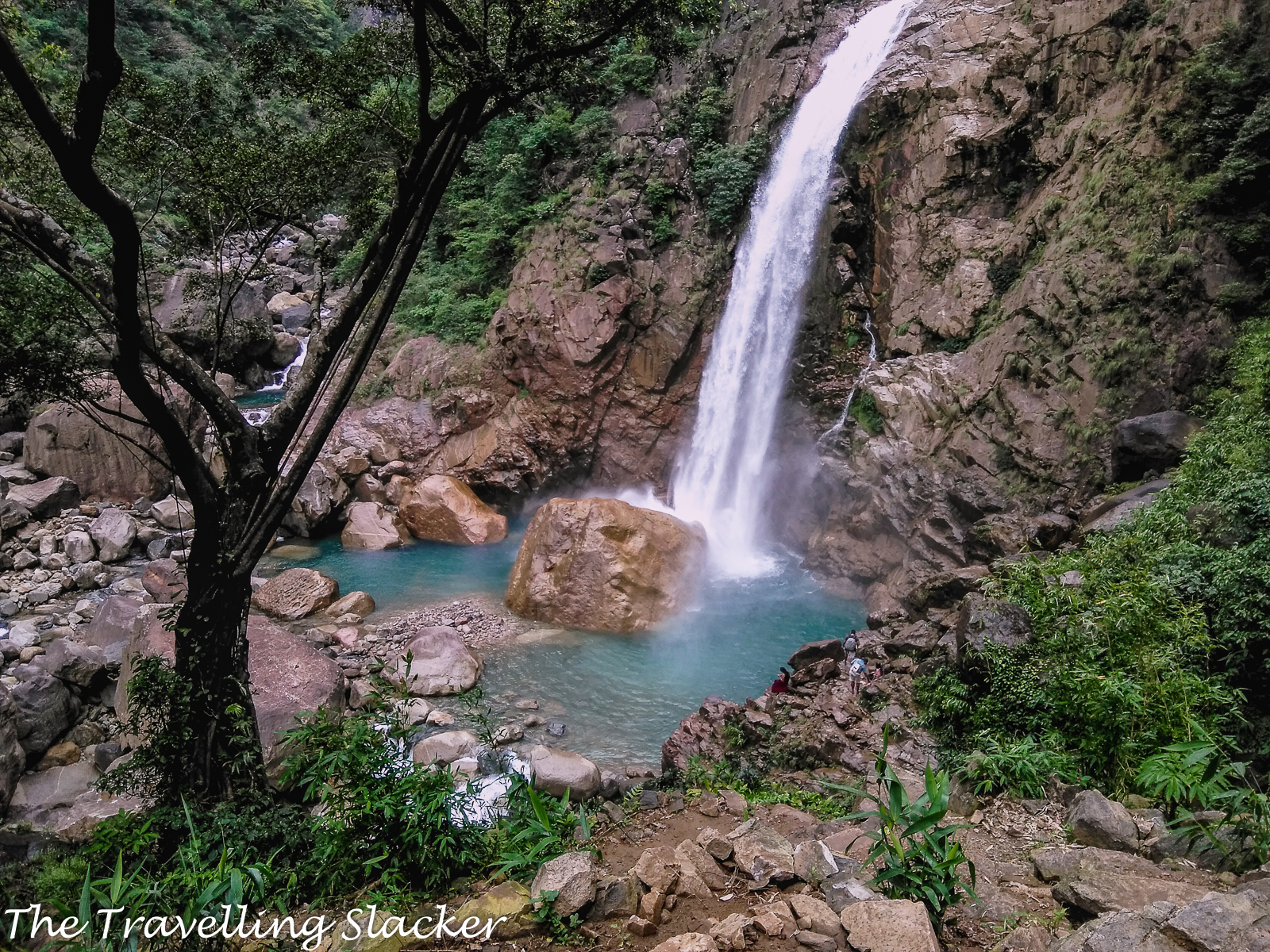 Now, the famed waterfalls of Meghalaya are accessible throughout the year. However, in the rainy season, it rains too much and affects mobility as well as visibility. The winters are safe but I find the dry season a bit too dull. That is why I think spring is perfect for the short waterfall hikes in Meghalaya such as Nongriat-Rainbow Falls, Phe Phe Falls, Krang Suri etc along with Dawki-Shnopdeng.
Yumthang Valley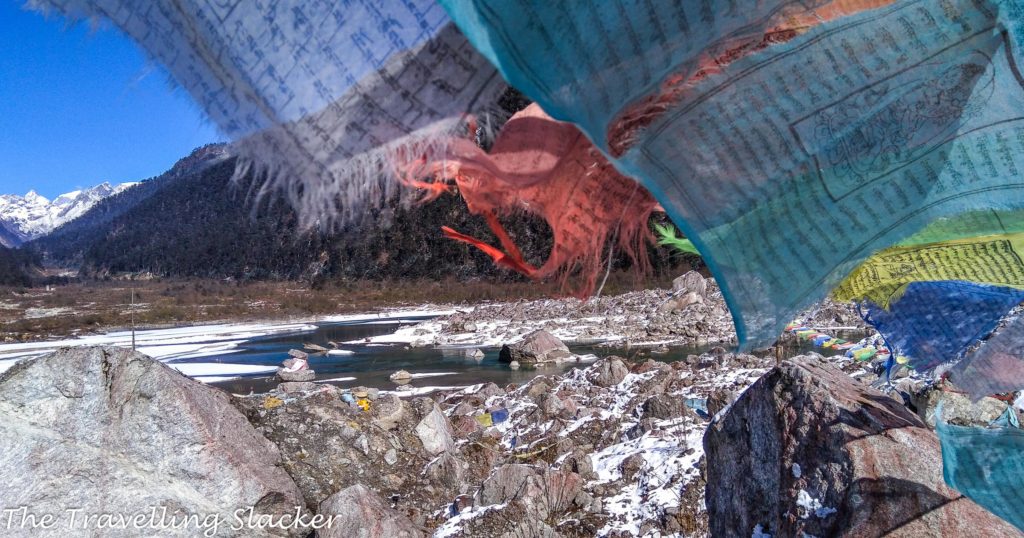 Yumthang Valley needs no introduction. It is the Valley of Flowers of the NE. Partly it is covered by the Singba Rhododendron Sanctuary (The name is self-explanatory) and the rest of the valley also gets covered with wild blossoms in spring and summer. However, yet again, I have been there only in the winter when it was all white. This is yet another place where I need to return in the right season.
Till then, read this Winter Yumthang Post.
Shergaon-Dirang-Tawang Belt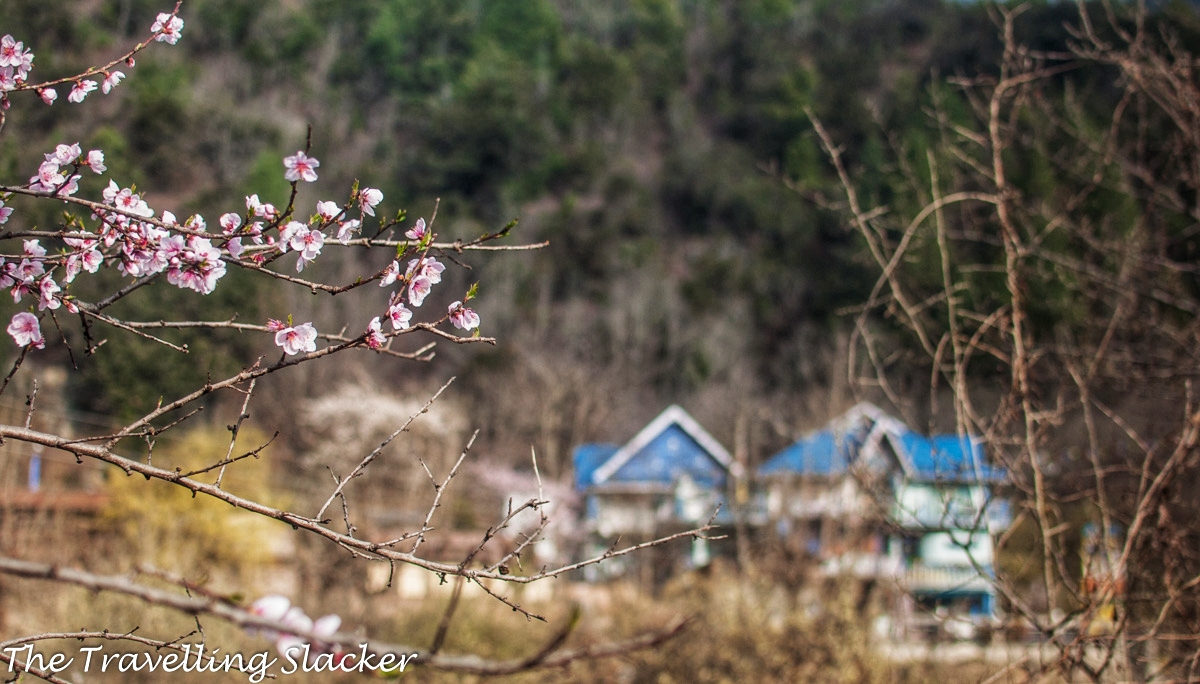 The Tawang circuit in Arunachal has much more to offer than you think. During my recent trip, I noticed rhododendrons on the way to Sela Pass too. However, the more delightful colors will be seen in the lower areas of Dirang-Sangti Valley, and the lesser-known Shergaon-Rupa belt. This area also is ideal for birdwatching in this season. I have managed to explore Shergaon in Spting but yet to enjoy the higher reaches in this season.
Read my post about Shergaon Rhododendron Festival here.
West Sikkim & Darjeeling
The western parts of Sikkim has many great treks that are ideal in the spring as it gets covered with rhododendrons. The best-known treks here are Varsey Rhododendron Trek as well as Goecha La Trek beyond Yuksom-Dzongri. Singalila National Park is the region bordering Darjeeling and Nepal. The famous Sandakphu trek is located in this region while there is much more to explore. This area borders West Sikkim mentioned above and so vegetation and views will be similar.
Last year I managed to do the very easy and delightful Barsey Rhododendron Sanctuary Trek.
Garo Hills
The Garo Hills of Meghalaya can be delightful during spring too. This is when the spring blossoms can make the places very delightful. Enjoy the turquoise waters, uncharted routes, treks, jungles, canyons and whatnot. I did a Garo Hills expedition a few months ago. You can check the details here…
Anini
Anini and the rest of the Upper Dibang Valley can be delightful during March-April with its cherry blossoms and other delights after a harsh and snowy winter. Some of its long-distance treks may not open up before the summer but you can still try many smaller local hikes. Last year I went for the extreme Anini Seven Lakes Trek but even without trekking, it is worth a visit. 
Ukhrul
Ukhrul can be  a great underrated spring destination. Unfortunately, tourist infrastructure and documentaion still has a long way to go in these hill districts of Manipur. Nevertheless, Ukhrul is actually not hard to reach. Read my Ukhrul Guide here.