I first read about Garo Hills in some magazine back in my school days. I found it fascinating even then. When I started travel blogging it was one of the first things I planned to explore back in 2011. This area is still unexplored and back then, it was even more remote, hardly any information was available and everyone discouraged me from doing it! Anyway, after more than a decade, I am happy to report that I have finally managed to visit it. Yet again, I was here with Summiters who contacted many local service providers and made a rough plan although information was scarce and none of us really had any clue. This was my second consecutive exploratory trip with them in two months after Anini Trek earlier.
Do note that it is a quick roundup about the trip. I'll do more posts about specific locations with more details.
Reaching Garo Hills: A Confusing Entry
I joined the trip in Guwahati with a few visitors coming from Bangalore. Now, there are multiple approaches to Garo Hills. There was a time when the interior roads of Meghalaya used to be really difficult and most people preferred to reach Garo Hills from Assam by going directly through the Goalpara district. However, the roads have improved of late and it can also be reached from the other side. There are various interior roads too and except for some stretches, the rest were in decent shape. So, the original plan was to enter through Shillong but had to be changed later and we entered through a lesser-known road through Hahim in Assam. It was not in a good shape and even the driver didn't know the way but somehow we entered Meghalaya and stopped at Nongkhnum River Island, which is actually a part of Khasi Hills.
Balpakram National Park
The next day, we finally entered Garo Hills and met our guides there at a point where they came with replacement vehicles so that we can leave the one we took from Guwahati. However, Balpakram is the farthest corner of South Garo Hills, as remote as it gets. We were already late and there was a prospect of reaching at midnight. However, even that wasn't possible as one of the cars broke down and it was dark before it was repaired. We killed time by visiting a nice waterfall called Sangkning Falls near the place where the car broke down. It actually looked like a smaller version of Kmepty falls that no one knows of.
By that time, 2 out of 7 days of the trip were over and we hadn't really achieved much in Garo Hills. Anyway, instead of driving through the night on a perilous road frequented by wild elephants, and doing a tiring trek in the morning, we decided to stop at Baghmara, where our local guides managed to get us rooms at the Inspection Bungalow.
However, it was a brief respite as we got up at 3 AM and moved again to finally reach Balpakram FRH and start the trek by 9 am. The rest of the day went on the trek. I'll do a different post about it later but it suffices to say that there's much to see here although we picked the somewhat dry season in November. Revisiting it in Spring will be more fruitful. This place is still so remote that you won't find most of the routes even on Google maps after a point. Garos believe that the spirits of their ancestors live here. For nature lovers, there are scores of birds, butterflies, flowers and other flora and fauna to be spotted. I was also surprised to find that the Forest Rest House was well-maintained in spite of remoteness and provided good food.
Wari Chora Canyon
The other thing that's become popular in the Garo Hills is Canyoneering. These hilly rivers pass through deep gorges and are ideal for certain adventure activities. Wari Chora is one such point, near the village of Emangre, where we stayed at another homestay. The primary activity here is some rafting through the gorges of the Simsang river and its tributaries. However, it also requires a good deal of trekking through the jungles to reach that rafting point and also to return.
Fish Sanctuaries
Another interesting aspect of Garo hills is its fisheries. These are not normal ponds but they use turquoise hilly streams for the purpose. We visited one called Jadsil fish sanctuary after a short trek that also involves a river crossing. You can see how surreal it is.
Siju Caves
Meghalaya is known for its caves. Some of the caves around Khasi Hills have become famous of late. However, Garo Hills also has its share of epic caves. We managed to visit one major Cave called Siju Cave. There are many others but this was also worth a visit with a huge colony of bats inside. Photography is difficult due to low light though.
Wangala Festival
We ended the trip with a visit to the 100 Drums Wangala Festival. It is the harvest festival of Garo people, held in honour of Saljong, the Sun-god of fertility. As the name suggests, the drums play a major role and dances and other rituals are performed to their beats. Nowadays it is organized centrally at a large ground and is accompanied by cultural performances. On an adjacent ground, a parallel trade fair runs with local food, wine, apparel, and handicrafts. We enjoyed the cultural performances but it was more delightful to find that a lot of local products are not professionally packaged and made available at the stalls.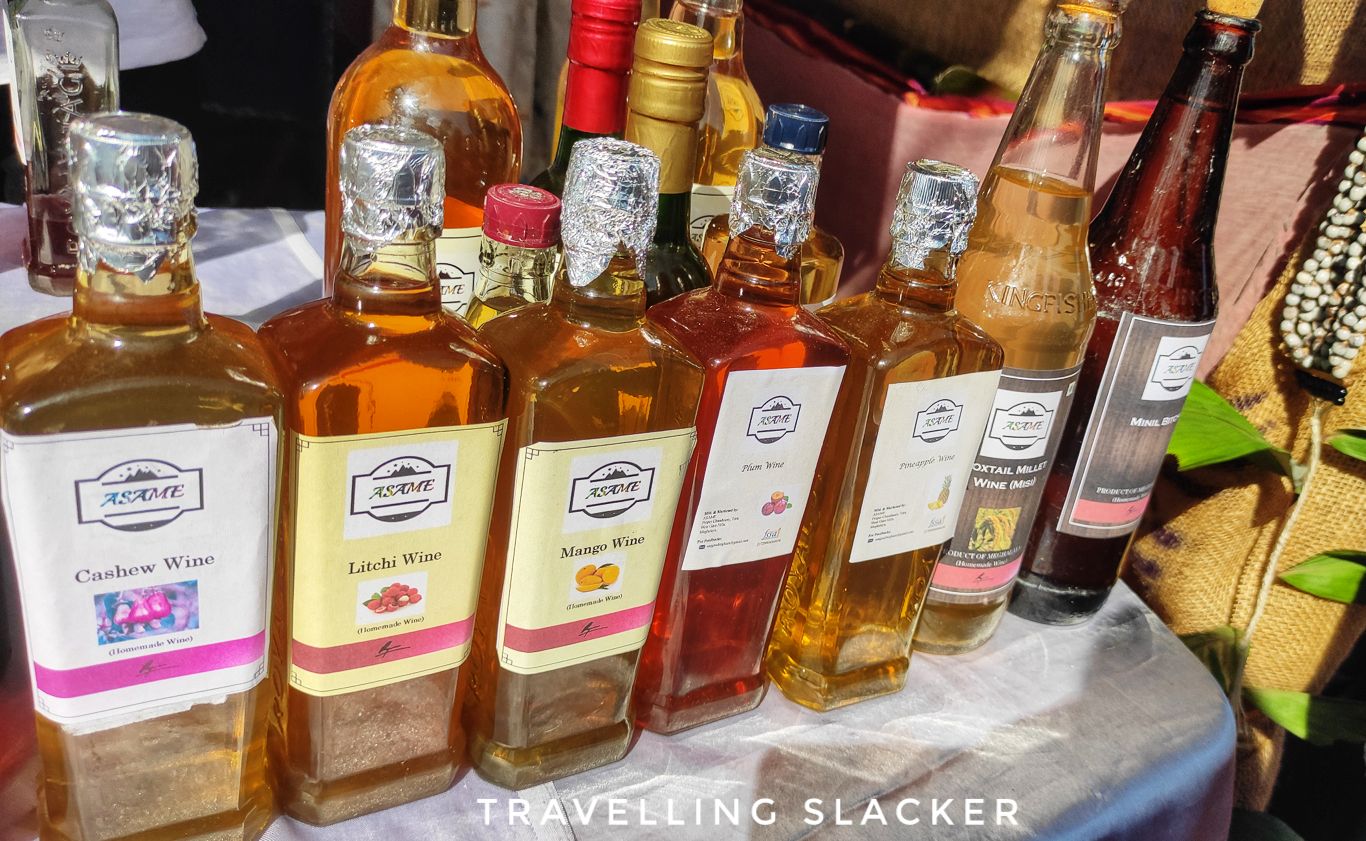 Homestays, Transport, and Connectivity around Garo Hills
As mentioned before, this used to be a very remote and underdeveloped region but tourism infrastructure is now slowly growing. We stayed at newly started Homestays by locals in multiple places and had great experiences. I'll return with more details later on. Similarly, the road network has also improved a lot of late. Except for the last portion to reach Balpakram, the rest of the areas had mostly smooth roads. Similarly, phone and Data Connectivity were also good in most places except Balpakram, which basically a jungle, so it's expected.
As it turned out, we actually needed a day or two more to complete the whole round of Garo Hills. We never even reached Tura, the biggest town in this area, and even Nokrek National Park, although we were in the ecozone already. However, it can't be blamed on anyone. Information was so scarce that we were shooting in the dark when the plan was being made. Nevertheless, now we have a clearer idea of the region and useful contacts. Future expeditions will be more efficient.
Garo Hills Travel Guide
Where exactly is Garo Hills?
Garo Hills is the offbeat western half of Meghalaya, adjacent to Khasi Hills, which is better known and more touristy. As the name suggests, it's dominated by Garo people. The region is divided into multiple districts, namely North Garo Hills (Resubelpara), East Garo Hills (Williamnagar), South Garo Hills (Baghmara), West Garo Hills (Tura), South West Garo Hills (Ampati). I consider it one of the most unexplored areas in India.
How to reach Garo Hills?
You can reach Garo Hills from both Shillong and Guwahati. While Shillong is the same state, it's actually more convenient from Guwahati. There are several routes from here that enter Garo Hills, depending on where you want to go. If you hire a vehicle from Guwahati, you can start directly from the airport or railway station.
Shillong also have an airport nowadays but that's a new one with a limited number of flights.
You can also find buses to the main towns like Tura from Guwahati.
Where to stay in Garo Hills?
Major towns like Tura and Baghmara will have some hotels and government rest houses. Homestays are coming up now in certain villages near major attractions. At Balpakram you need to stay at the Forest Rest House.
How to plan Garo Hills?
You can go yourself but it's still a developing tourist area so, it may be difficult to plan sometimes. Public transport may not be available everywhere and language barrier can also be an issue. I was collaborating with Summiters Adventures and exploring it for the first time. They may plan more trips in the future.
Road Conditions in Garo Hills?
Roads condition has significantly improved nowadays. There is a problematic stretch leading to Balpakram, apart from that, most major roads are in decent to good shape.
Phone and internet connectivity in Garo Hills?
Connectivity was pretty good in most parts of Garo Hills with Jio and Airtel. Only inside Balpakram, there won't be network as it is a jungle area.