Nainital needs no introduction. It has been a popular hill station in Kumaon for more than a century and I don't really have to reiterate the same. Today, I am listing out a few interesting places that you can visit from Nainital on a day trip. I have taken care to keep the distance to a maximum of 100 KMs so that you can make day trips from Nainital. However, it is also possible to stay in these places and spend more time, if you can.
Do note that there are other better-known hill stations nearby like Almora, Bhimtal, Ranikhet, and Mukteshwar, along with the Corbett National Park, which is also within striking distance. I have left them out because they are already famous and you probably know them already.
Coming back to Nainital, it remains one of the most sought after destinations for family vacations. As a well-developed tourist centre, you can stay in the budget and premium accommodation options in Nainital and drive to these places on day trips, once you are done with local attractions of the town. However, before that, you should also enjoy Nainital and nearby areas, especially Pangot, a good birding detsination.
Jageshwar: The Abode of Shiva
Jageshwar is a cluster of ancient Shiva & other Hindu temples near Almora dating back to the 1st Millennia. It is one of the most important surviving archaeological sites in the entire Himalayas and is a great example of the region's architecture and sculpture. Better known as Jageshwar Dham, it is around 96 KMs from Nainital and can be clubbed with a visit to Almora, which is 36 KMs away.
Kaladhungi: Memories of Corbett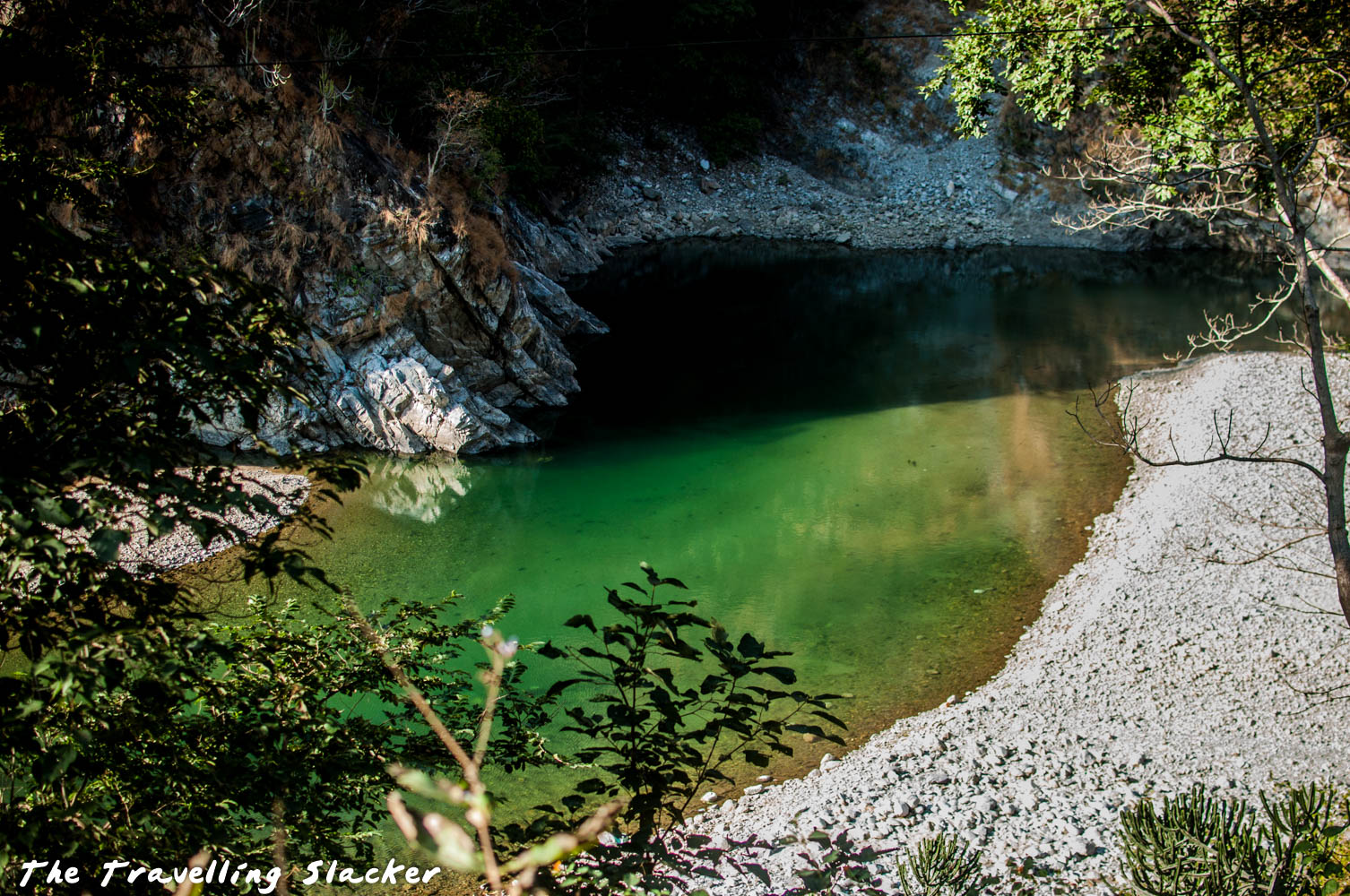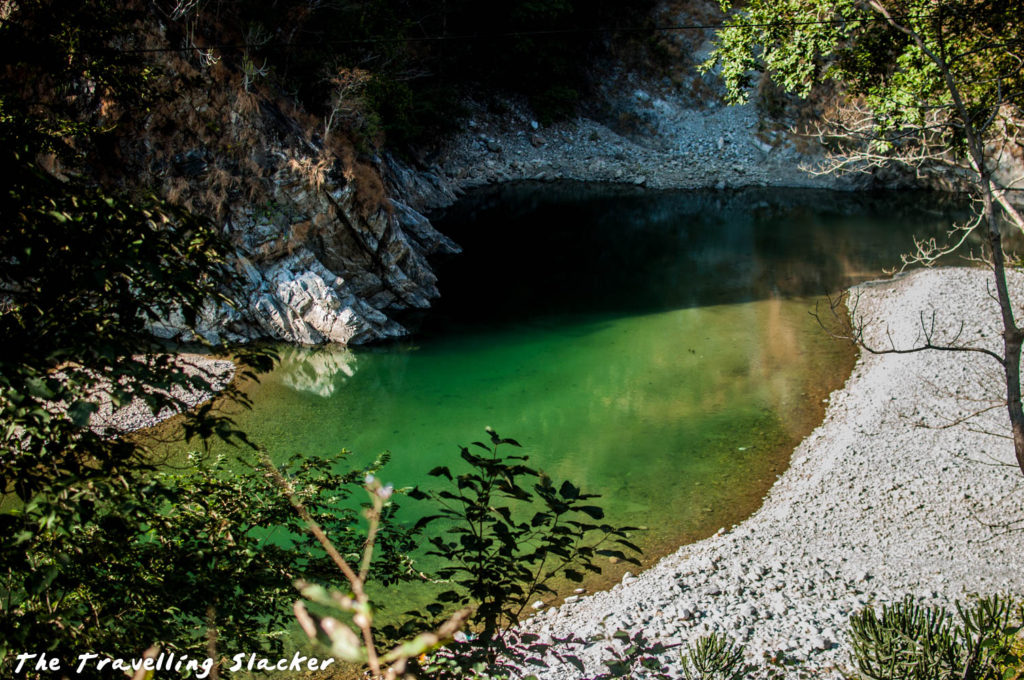 Kaladhungi is another small town surrounded by fertile valleys known for its agricultural riches. It is 37 KMs from Nainital, closer to the plains and on the edge of the famous Jim Corbett National Park. Corbett himself used to live here, in a place called Chotti Haldwani, just in the outskirts of the town. Now, that place has been turned into the Corbett Museum, where you can find his personal memorabilia and relive his adventures.
Ramgarh: The Fruit Bowl of Kumaon
Ramgarh is a small town on the way to the more famous hill station of Mukteshwar. It is only 35 KMs from Nainital at an altitude of 2000-2300 meters. Although small, it is an important town where many major Hind literary figures like Mahadevi Varma & Ramdhari Singh Dinkar lived and worked. This may give you an idea that this is a place is an idea for long term stay, where you can work on that novel that you may have been planning to write for the last 10 years! These slopes are very fertile, full of apricot, pear, peach, and apples, thus earning it the sobriquet of Fruit Bowl of Kumaon.
Someshwar: The Rice-bowl of Kumaon
Someshwar is around 102 KMs from Nainital, on the way to a more famous hill station called Kausani. Someshwar area is a plain valley just before the hills of Kausani starts. It is primarily fed by two rivers, Kosi and Sai. You can reach here by any Kausani, Garur, or Bageshwar bound bus from Almora. It is not a touristy place and the primary delight is the lush green rice-fields dotted with hilly streams and hanging bridges over them. For hotels and other facilities, you can go ahead a bit further to Kausani. Read the Someshwar & Kausani post here.
Kasar Devi & Binsar: An Enigma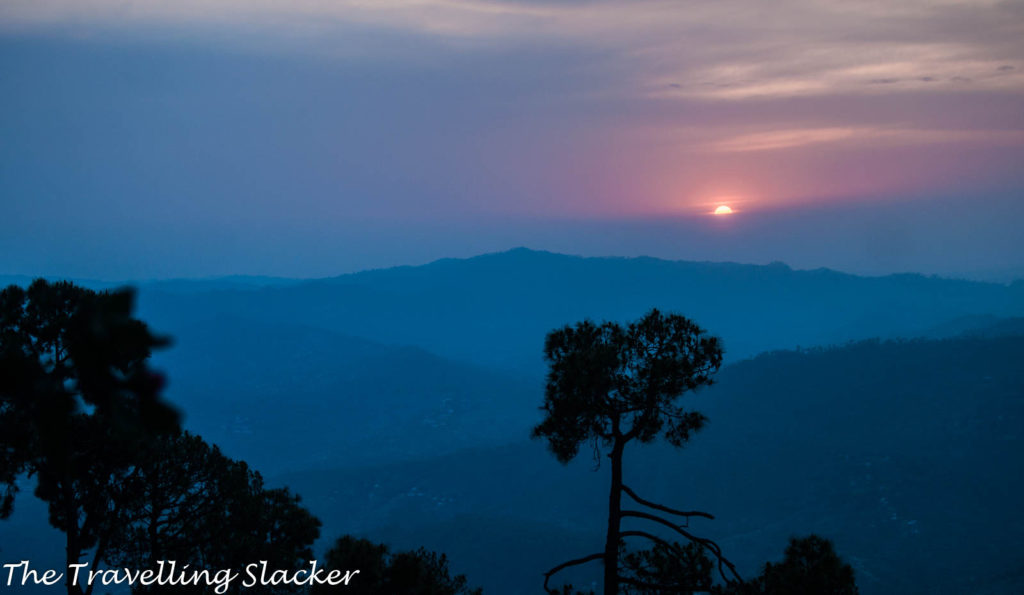 Named after the temple of a goddess, Kasar Devi is a place unlike any in Uttarakhand. It has a cluster of affordable homestays, where most western tourists live long term, like they would do in Goa or Old Manali! The hippie vibes here remind one of Himachal more than HP and is a great place to do nothing and live long term. On a clear day, you can great views of the colossal peaks in the horizon. The road leads to Binsar Sanctuary, where you can hike and spot birds. There are many myths and stories related to Kasar, the most famous one being its location on the Van Allen Belt! It is around 70 KMs from Nainital and barely 10 KMs from Almora.
FOr more info, read the Kasar Devi Post.
Sattal: Hike Through Seven Lakes
The name Sattal literally comes from Sat Taal (Seven Lakes). It is a small place 21 KMs from Nainital, surrounded by an interconnected cluster of seven lakes. Himalayan lakes are delightful anyway and here you have not one but as many as seven lakes. You can hike through the forests from one lake to another and enjoy the views of Kumaon while at it. It is also a major hub for ornithologists and lepidopterists and in fact, there is also a butterfly museum.
Naukuchiatal: The Nine Cornered Lake
Naukuchiatal literally means nine corned lakes and it is another lake town as the name suggests. It is around 26 KMs from Nainital and is another place that is growing rapidly in popularity. It is known for activities like angling, bird watching, parasailing, paragliding, rowing, paddling, yachting etc.