This is a guest post by Suman Bhattarai, who is a travel enthusiast as well as a travel and trekking operator based on Nepal. He operates Exotic Holiday Adventure Treks around Nepal.
__________________________________
The Annapurna circuit trek is one of the best trekking destinations in Nepal. The lonely planet website has given it the 10th best trekking destination in the world. The Annapurna area has been open for trekkers since 1950. Annapurna region covers 7629 sq. Km. of area with a population of about one hundred and twenty thousand with highly diverse culture and ethnic groups. This area also has a diverse climatic zone ranging from tropical to alpine. The prime attraction of Annapurna circuit trek is 8th highest mountain Annapurna 1st (8091m.) along with other high peaks like Fishtail mountains. Considered as the world's best treks, the Annapurna circuit has everything trekkers would seek on their trek. Massive mountain range, picture perfect landscapes and traditional village houses, the Annapurna circuit pulls trekkers from all over the world to her trail.
The Annapurna Circuit Trek
There are many possible routes to trek around Annapurna region. There are basically six variety of trek that can be done as a tea house trek in Annapurna region. Ghorepani Poon Hill Trek being the shortest possible trek and can be done in about six to seven days. The longest trek around Annapurna region is termed as full Annapurna circuit trek and it takes about 21 days to complete. The full circuit trek will take you to one of the famous pass Thorong La at 5416m and then to the Poon Hill (3210m) which is the best view point to observe more than 14 mountains from a single spot.
The most prominent mountains during Annapurna circuit trek includes Annapurna I at 8,091 m (26,545 ft), Annapurna II at 7,937 m (26,040 ft), Annapurna III at 7,555 m (24,786 ft), Annapurna IV at 7,525 m (24,688 ft), Gangapurna at 7,455 m (24,457 ft) and Annapurna South at 7,219 m (23,684 ft). Among these mountains, Annapurna I is the 10th highest and Annapurna II is the 16th highest in the world. Annapurna circuit trek is not only done for the stunning view of the mountains but it's also done for the flora and fauna of the region. The whole circuit is protected under ACAP (Annapurna Conservation Area Project). The people living in this area include Gurung, Magar, Bhotia and Thakali.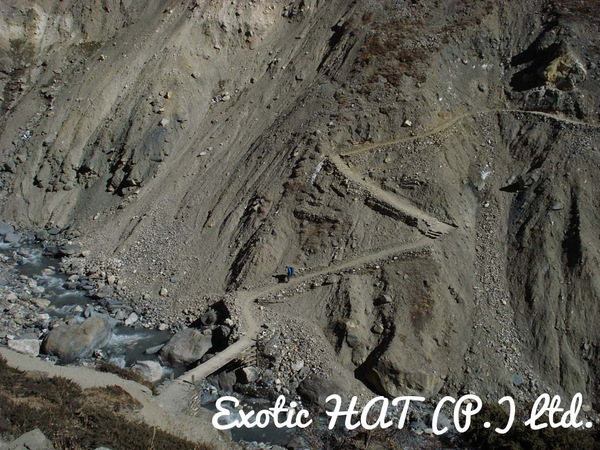 The starting point of the Annapurna Circuit trek is Besisahar, which can be reached from Kathmandu by bus. Its takes around 6 hours to get to Besisahar and this is the point where most trekkers start the Annapurna circuit. Even though you can take a Jeep and get to the village of Chame and save 2 to 3 days of trek, it's not recommended because you will be missing a lot during these days. But, remember that you can cut short your trip by 2/3 days by taking the Jeep. Another important thing to remember is that the operation of the Jeep is highly dependent on the climatic factor and the best time is October when the probability of getting the Jeep to the village of Chame is high.
It is always recommended to get a rest day at Manang in order to gain your strength back and acclimatize to the higher altitude. You will be crossing Thorang La which is 5416m and it's very important that you don't gain too much altitude in a day. A rest day at Manang will be a great way to acclimatize to high altitude. Just be safe and have a great trekking to Annapurna area.