Finally, I visited Sri Lanka. However, as a neighbouring country, I've always stumbled upon Sri Lanka, both knowingly and unknowingly. When I think of what I knew about the country even as a school kid in the 90s, a lot of interesting factoids come to my mind. It was around that time I learned that the word serendipity traces its etymological origins to Serendib, that Arthur C Clarke was living in this Island while Michael Ondaatje was born here, and that the Bridge on the River Kwai was actually shot here. Then there's of course cricket, the most common passion all over South Asia. I have exhilarating memories of Sanath Jayasuriya ushering in the era of modern aggressive cricket that most 90s kids will share with me. (There is also the memory of him turning the ball 90 degrees during "that" traumatic semifinal at Eden Gardens, but let's not go there).
People of a certain vintage in India also remember Radio Ceylon and Ameen Sayani. This is not my memory. Those glory days were almost over before I was born. However, elders always talk about it fondly. What I relate to more is the expanse of tea gardens all over the highlands and tourism developed around the same. As someone from Assam, it is all too familiar to me but it was good to see them in a different country.    
Sri Lanka has had its struggles over the years as a young South Asian democracy. We are all aware of the political strife of 80s and 90s which seemed to have calmed down over the years. However, a few months ago there were a lot of reports about the economic struggles of the country, making the tourists reconsider their plans. However, this is what makes it important to focus on tourism, a major component of Sri Lankan economy which took a hit during the pandemic (In general, travel/tourism was the most affected field during this period, I suffered from it too). So, tourism has to recover if the economy has to recover. 
Coming back to the present, we were here for a quick tour with a focus on the Central Highlands of Sri Lanka. The country has many famous archaeological sites and coastal destinations but the plan by Sri Lanka Tourism was the cover the hilly regions at the heart of the country that offers many underrated delights. I'll get into more details about individual places and activities later on, as of now, let me just take you through that breezy week.
Colombo: First Impressions
I arrived at the Bandaranaike International Airport in the morning along with a few other invitees from Delhi and quickly reached the Hotel. At first sight, Sri Lanka did look familiar but it seemed less crowded and far more organized than Indian cities. Although it was a working day, I did not notice much traffic even in the heart of Colombo.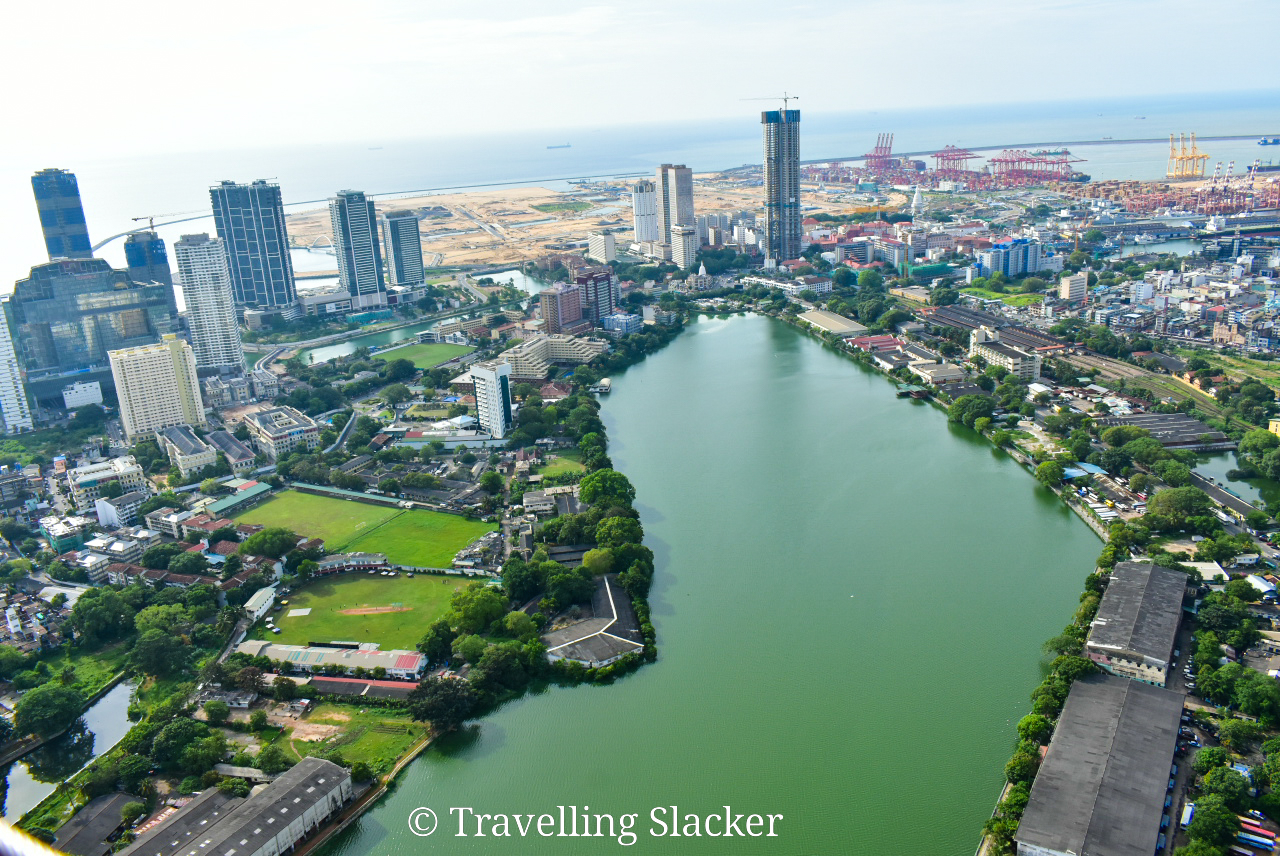 Later on, we took time to take quick tour of the city which included a customary visit to independence square and a peak into futuristic Sri Lanka at the 350m Lotus Tower. It has recently been opened for tourists and offers great aerial views of the city for those who don't have a drone. We had a formal meet & greet in the evening but I took my time to get out of the sea-facing room at Taj Samudra and walk along the beach after dark for a low light landscape. Here you can also see the aforementioned Lotus Tower in the horizon, which glows and keeps changing its colours at night.
We also had a slice of Colombo's nightlife and even visited a Casino, where I'd have gone for broke… if I wasn't broke already. Anyway, Colombo had much more to offer but I'll have to do it some other time as the agenda of this trip was different.
Kandy: Towards The Knuckles Mountains
Serious travelling started the next day as we header towards Kandy, one of the historic cities and former capital of the Kingdom. Even before reaching Kandy, we stopped at the Royal Botanical Gardens, Peradeniya. This garden has had royal patronage since the 14th century although it acquired its current form during the British era.
In fact, Sri Lanka has several major botanical gardens and this was one on our way. Apart from the rich flora of the country, there are many other exotic trees here planted by visiting dignitaries. It is here I spotted a familiar large tree with reddish-yellow tender leaves (somehow I forgot to click it). This tree is available all over South Asia. In Sanskrit it's called Nagakesara or Naagchampa, in Assamese it has a more rustic name "Nahor", that blooms in the spring. What has it got to do with Sri Lanka? Well, in English it is called Ceylon Ironwood tree after the island and is also the national tree of Sri Lanka!
It was already afternoon by the time we reached Kandy town and we directly drove to the Temple of the Sacred Tooth Relic (Sri Dalada Maligawa). This UNESCO World Heritage Site needs no introduction. I think I first heard of it when I was in Sanchi almost a decade ago. It's fascinating how these relics were dispersed all over the world. After the cremation of Gautama Buddha, his relics were divided into eight parts and given to eight ancient kingdoms of those times.
This tooth relic eventually found its way to Kalinga (Odisha) and from there it reached Sri Lanka, where it became a symbol of prestige and power. That is why even now, you'll find the temple very close to the royal palace. (It's a long story… I'll do a longish blogpost later).
There's much to see here. Apart from the main temple located in an exquisite Octagonal complex called Paththirippuwa, there are other structures, and museums around, with the picturesque Kandy Lake in the foreground and lush green Udawattakele forests in the background. (Don't miss the murals on the walls).
We ended the day with some Kandyan Dance performances at the nearby Red Cross society. I think I could have spent another day here exploring all the details but the best time to return here will be the festival of Esala Perahera during the month of August.
The next morning, we also went for a small hike through the tea gardens at the foothills of the Hanthana Mountain Range. It was more of a preparatory hike for the next day and it was preceded by a sumptuous local Sri Lankan breakfast at Theva Residency, our stay in Kandy. Before this trip, I had only come across hoppers and sambol in Gnesekera's Reef. It was good to actually experience them.
Nuwara Eliya: Heart of the Central Highlands of Sri Lanka
Sri Lanka's Central Highlands are also UNESCO World Heritage Sites. It is not one place but the whole area (Somewhat like Western Ghats in India).  It comprises of the Peak Wilderness Protected Area, the Horton Plains National Park and the Knuckles Conservation Forest. Nuwaraya Eliya is located just at the heart of this hilly region and here we finally had the time to explore the town and walk around the markets.  
The season works somewhat differently in Sri Lanka. That's why we could still see jackfruits and mangoes while we bad adieu to them in India several months ago! There were more exotic fruits too. I could spot cocoa fruits while I also noticed something I didn't immediately identify. I asked the shopkeeper, he said something and I only caught "sweet passion", which sounded erotic but later on I figured out that it's the sweet passion fruit. There's another variety of passion fruit which is sour and we encountered it later at our hotel.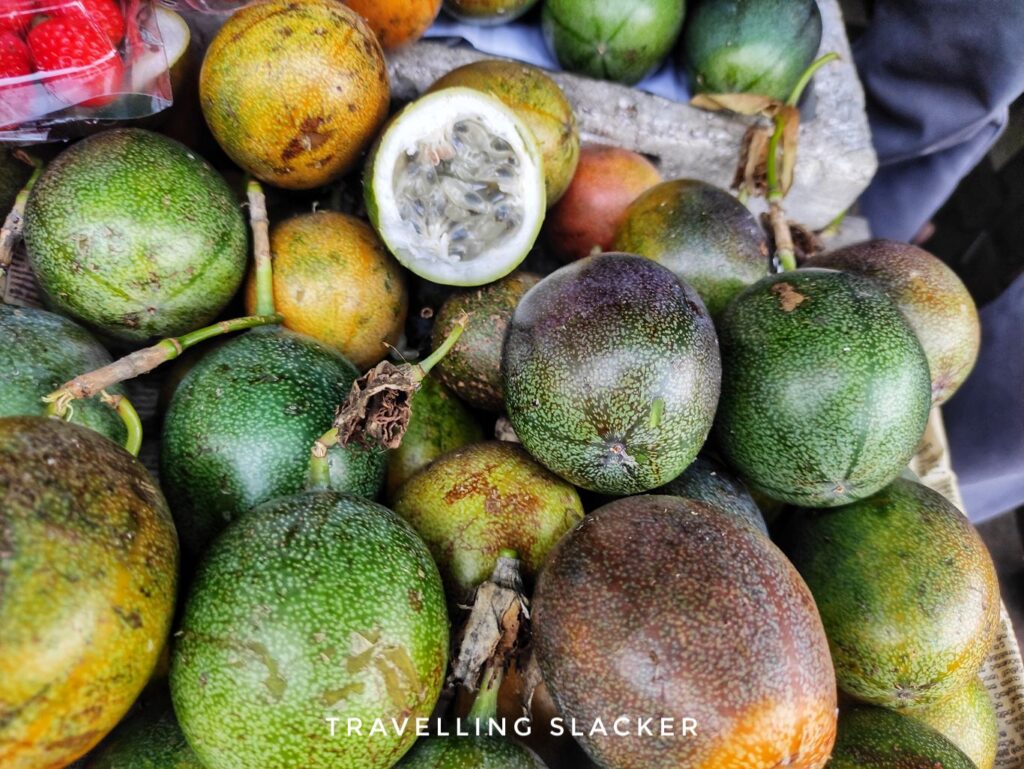 Horton's Plains Trekking
Finally, this was the day I was waiting for. The day of some trekking at Horton's Plains National Park. But even before the trek, I was taken aback by some blooming rhododendrons around these plains as we reached the entry point. I have spent years waiting for the spring in the Himalayas to ogle at the rhododendrons. However, as I have mentioned, the season works differently in Sri Lanka. While the blooming season was over, I could still spot the remnants of that scarlet explosion at various points, which is unthinkable in the Himalayas in November.
The hike was pleasant. It wasn't steep and it was more like an easy, carefree meander with a healthy dose of wildlife, a nice waterfall, and some a few cliffs. After the brutal five days at Upper Dibang Valley a couple of months ago, this felt like a walk through the elysian fields. In terms of ease, it reminded me of Serolsar Lake Trek or for that matter the second half of Dzukou (excluding the steep ascent).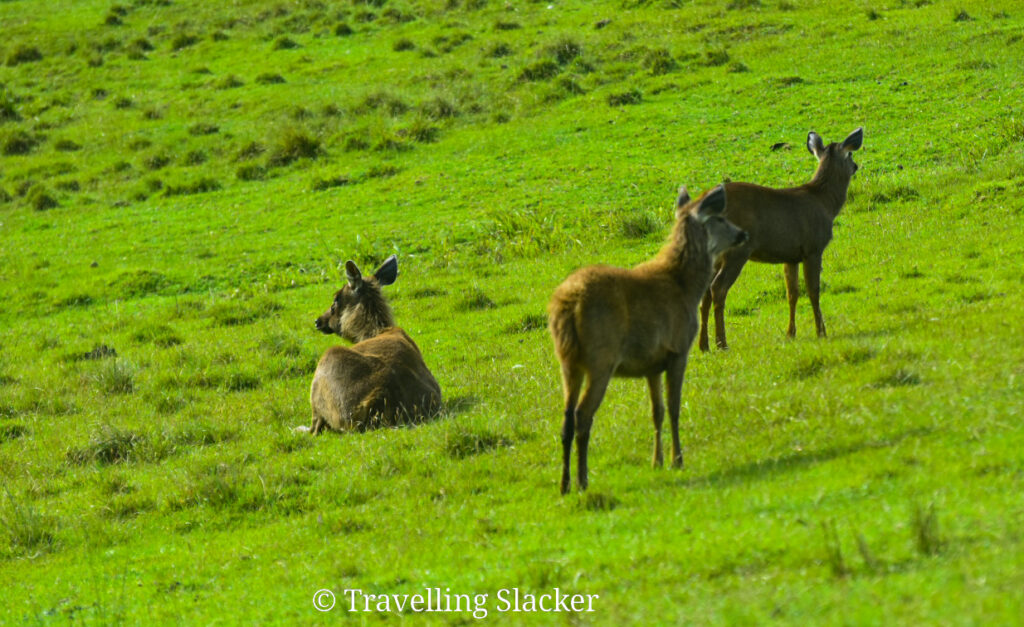 The next morning we made a quick detour to Seetha Amman Temple at Seetha Eliya, a small but important temple. This is the place where Ravana is believed to have kept Sita after her abduction. While Ramayana, one of the two major Sanskrit epics from ancient India (along with Mahabharata), needs no introduction, one should spare a moment to understand its antiquity and reach. It has not remained just a Hindu epic but has evolved into a universal good vs evil story. The whole story culminates in this island! Naturally, there are numerous ancient sites and pilgrimages associated with the events of Ramayana. We had limited time here but it's possible to go for an entire Ramayana circuit in Sri Lanka.
Ella: Train to the Nine Arch Bridge
Regular readers here are aware of my love for locomotives. I prefer them over any other form of transport and I also got to experience the same through the newly introduced Kandy-Ella Odyssey train. In case you are a veteran of multi-day rail journeys in jam-packed Indian trains, this will feel like a breeze. In fact, this is sort of a premium train made for tourists, somewhat like the Vistadome trains in India. It also stops, or slows down at picturesque locations and it even came to a halt at the famous Nine Arch Bridge after Ella. We actually got down here and found local transport because we had to reach the next destination on time.
The next activity was the Zipline called Flying Ravana. I don't usually for for such activities but I took it on… and it was over before I realized it. It starts from a hillock caller Mini Adam's Peak (named after the actual Adam's Peak) and the Zipline flies over a lush green tea estate overlooking the iconic Ella Gap. Don't have images here. Don't have good photos here as I left my equipment before the ride!
After the Zipline we retired to our resort which was located far away from any town, deep inside a rural area. I was glad to see that they were mostly employing people from the village. Empowering the locals economically is the most sustainable thing one can do. We also enjoyed some cycling here the next morning.
Bentota: Idyllic Estuary
It was time to leave the central highlands and head to the shores. It took a while to reach Bentota through the smooth highways. Bentota steers seemed to be somewhat empty. From what I could understand, the tourists have started coming in but yet to reach the peak numbers of pre-pandemic days.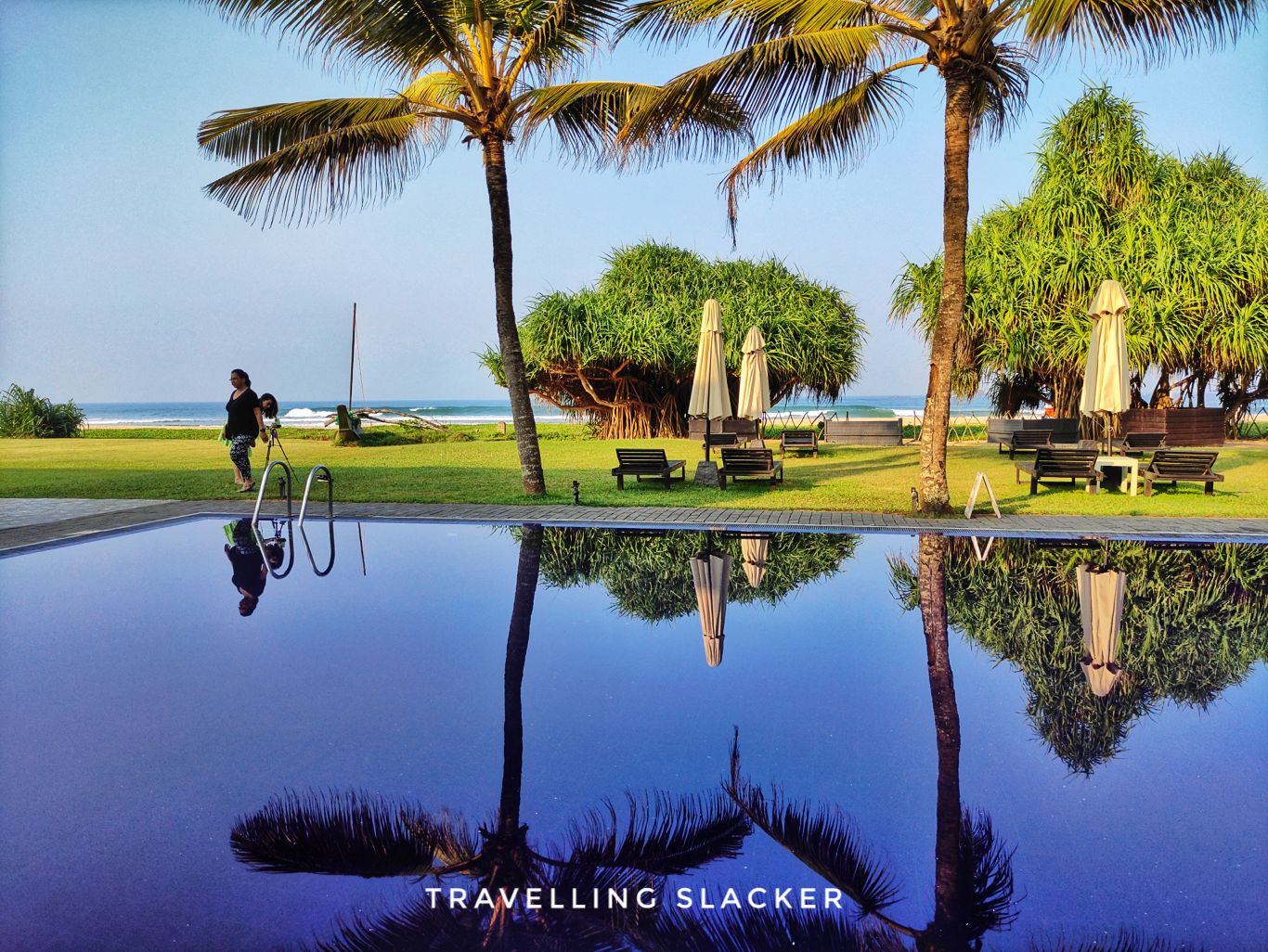 We had some watersports here including a jetski ride. Water is not many natural abode unlike the mountains. So, I can't say that I excelled in these activities. Nevertheless, I didn't back out. What is noteworthy here is that while it is a coastal town, these activities take place in the placid waters of the river that eventually meets the sea. I also noticed many restaurants and hotels along the flowing river. This is definitely a place for long-term stays and workations. The evening was spent by the side of the sea, with some final round of drinks and interactions.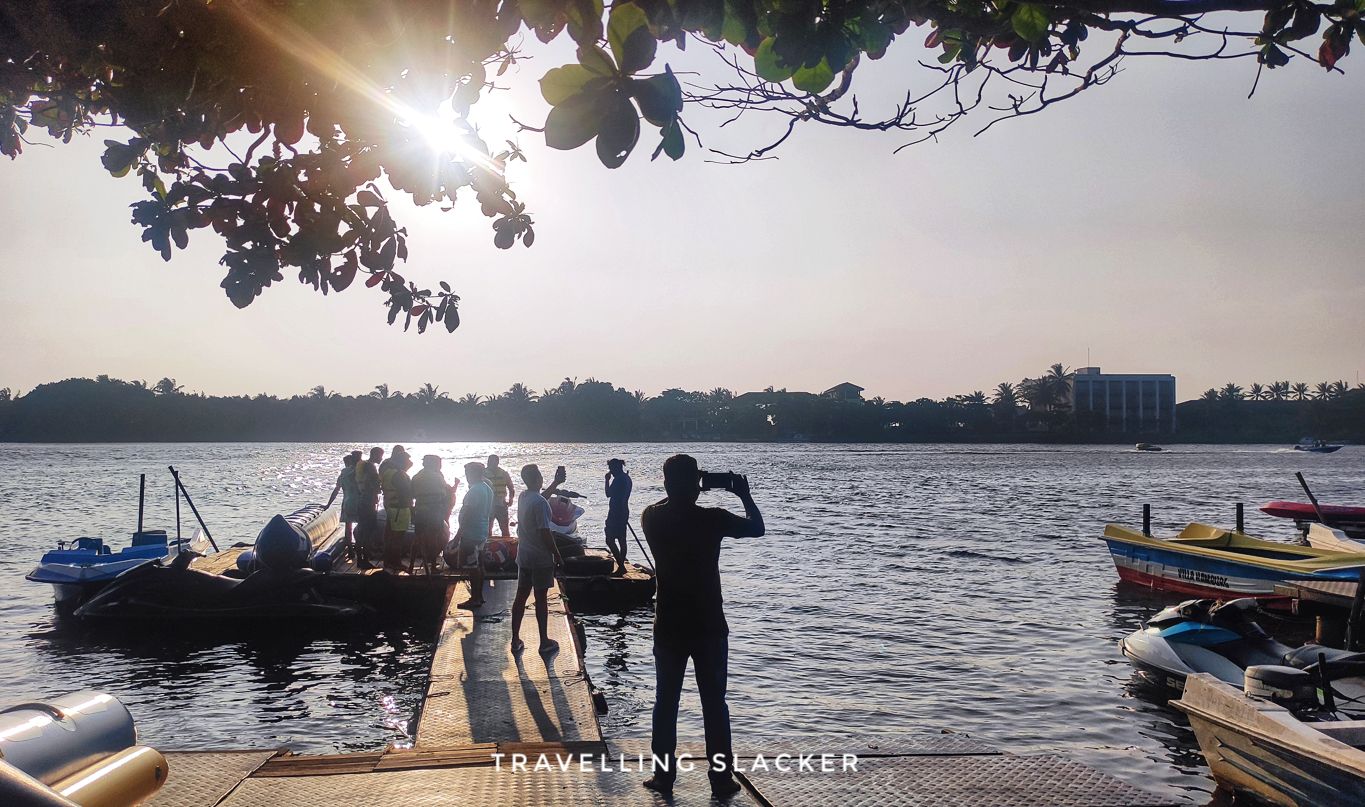 Parting Shots
So, this was more or less what we did in Sri Lanka. I'll get into details about various parts of the trip and will publish various posts about individual places.
Before winding up, let's talk about the situation in Sri Lanka again. It was going through some economic crisis a few months ago, which is why I have seen people wondering whether they should visit it or not.
As we moved through the country, most people running shops and hotels seemed upbeat, looking forward to get back to the good old days of the pre-pandemic era. I felt that tourism in Sri Lanka is still not back to its peak but visitors have started to return. I did notice several western visitors, especially around Ella and Bentota, while I also noticed many Indian tourists too. One can only hope that this recovery continues.