The trains contain the essential paraphernalia of the culture: Thai trains have the shower jar with the glazed dragon on its side, Ceylonese ones the car reserved for Buddhist monks, Indian ones a vegetarian kitchen and six classes, Iranian ones prayer mats, Malaysian ones a noodle stall, Vietnamese ones bulletproof glass on the locomotive, and on every carriage of a Russian train there is a samovar.

The Great Railway Bazaar, Paul Theroux
I've always had a passionate affair with locomotives. I never liked flying, have never owned a vehicle, and started liking buses only after I started visiting the Himalayas. Trains are the ones that made travelling enjoyable.
However, train rides back home in India are not always the pleasant jaunts you get to see in films. As our trains are always crowded, which can't be helped considering our population, enjoying the journey is not always possible except in some premium trains designed for short durations such as the Vistadome and Vande Bharat Express. This is why I was eager to take a train ride when I set foot in Sri Lanka and finally got a chance to do so while leaving Nuwara Eliya for Ella.
This train Ella Odyssey is a new one. There are other trains too but this has been designed for tourists and was launched only a few months ago. The train runs between Colombo to Badulla passing through the Central Highlands of Sri Lanka. We were supposed to board it from Nanu Oya, which is the nearest station to Nuwara Eliya where we were already staying. The tickets had been arranged already, so we started after breakfast and reached the station, only to learn that the train is late!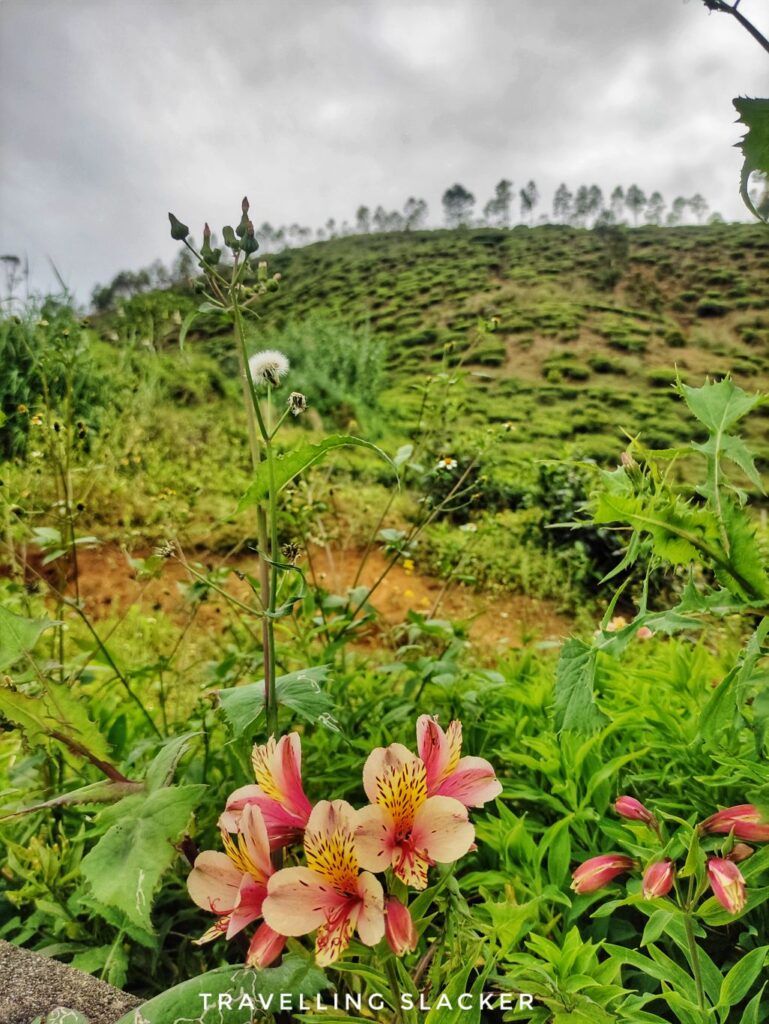 The good thing here is that we got some extra time to explore Nanu Oya, which is a place people visit only to catch the train. We randomly walked around and eventually saw a route going up a hillock. We eventually reached a church and a tea garden and the good part is that from the higher elevation, we got good shots of the train station. While returning, we even noticed a small Buddhist shrine and a small Hindu temple too, giving us a perfect glimpse of Sri Lanka's syncretic culture.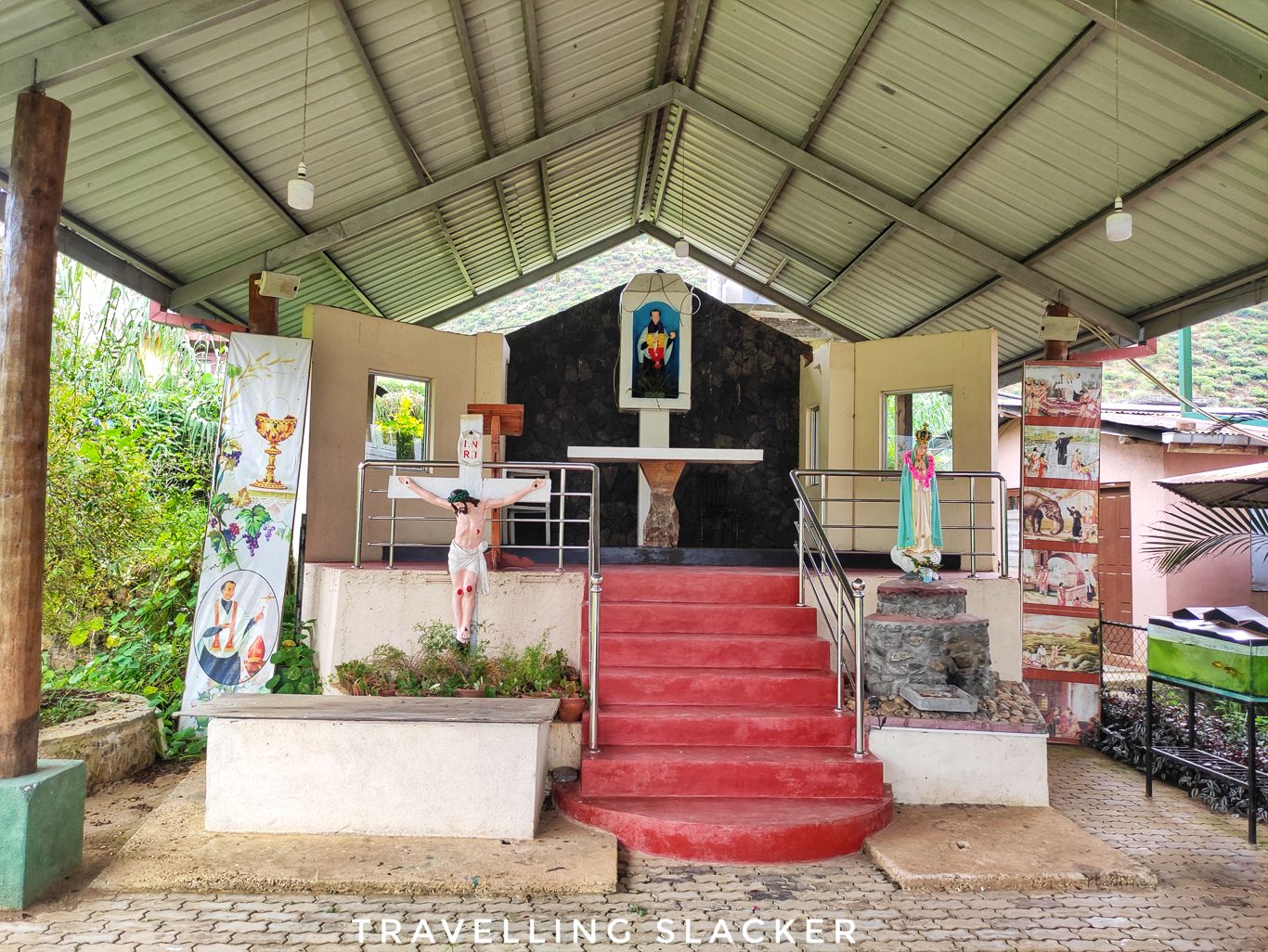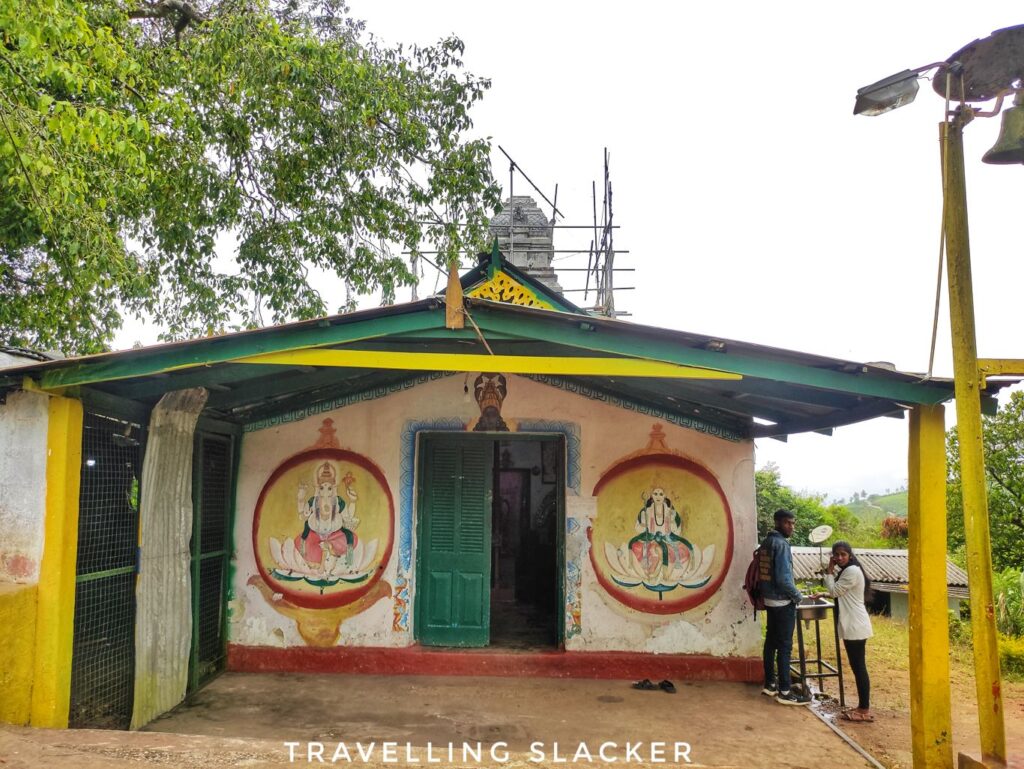 Anyway, we returned after an hour and the train also arrived. It was a small but well-maintained train. There were mostly tourists in the train but locals were there too. The train moves slowly by design so that one can enjoy the views. Soon, I figured out that the train also stops at various major points apart from the stations, so that tourists can enjoy the best views. The Elgin waterfall was the first one where it stopped, followed by many other points.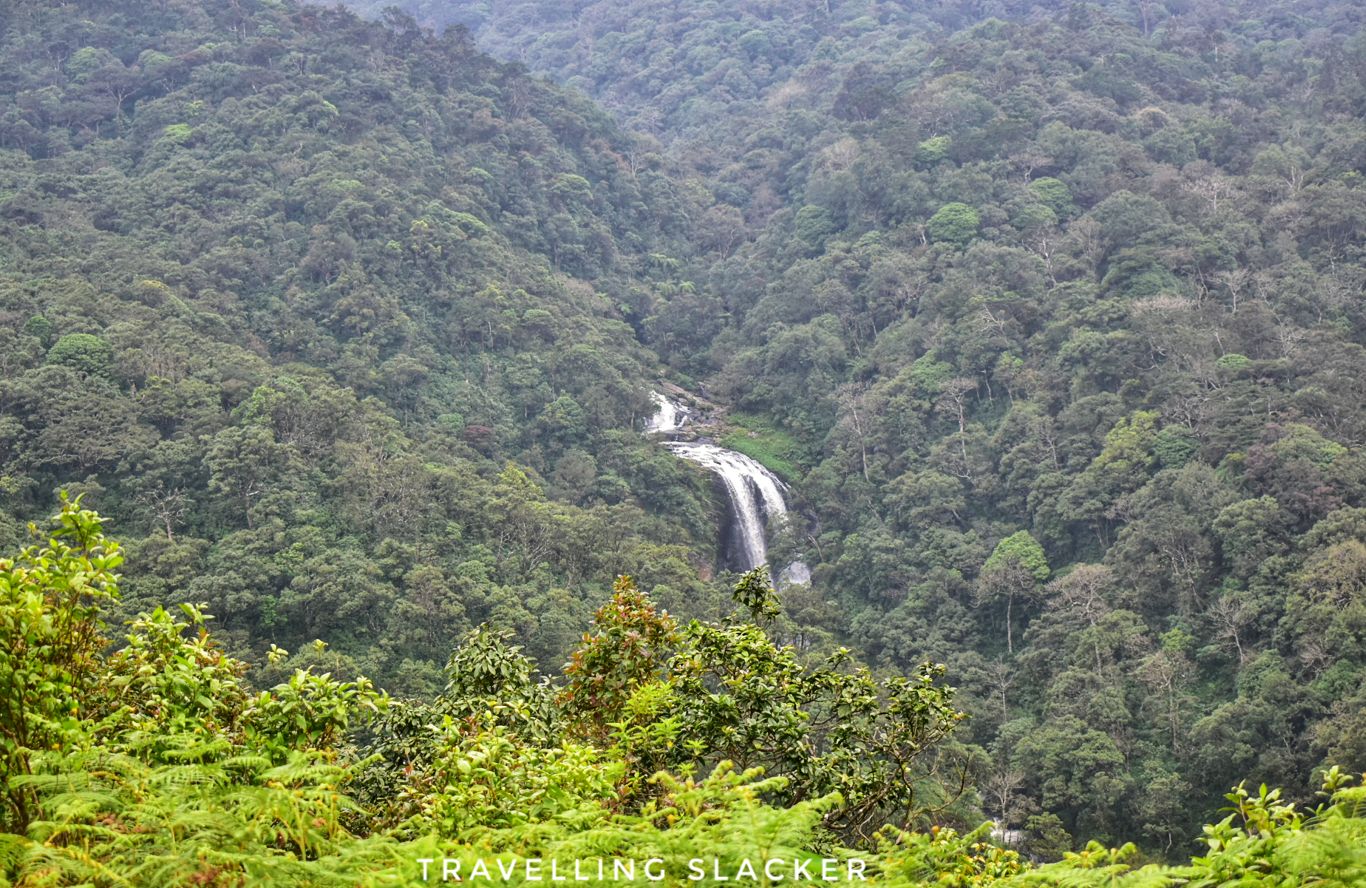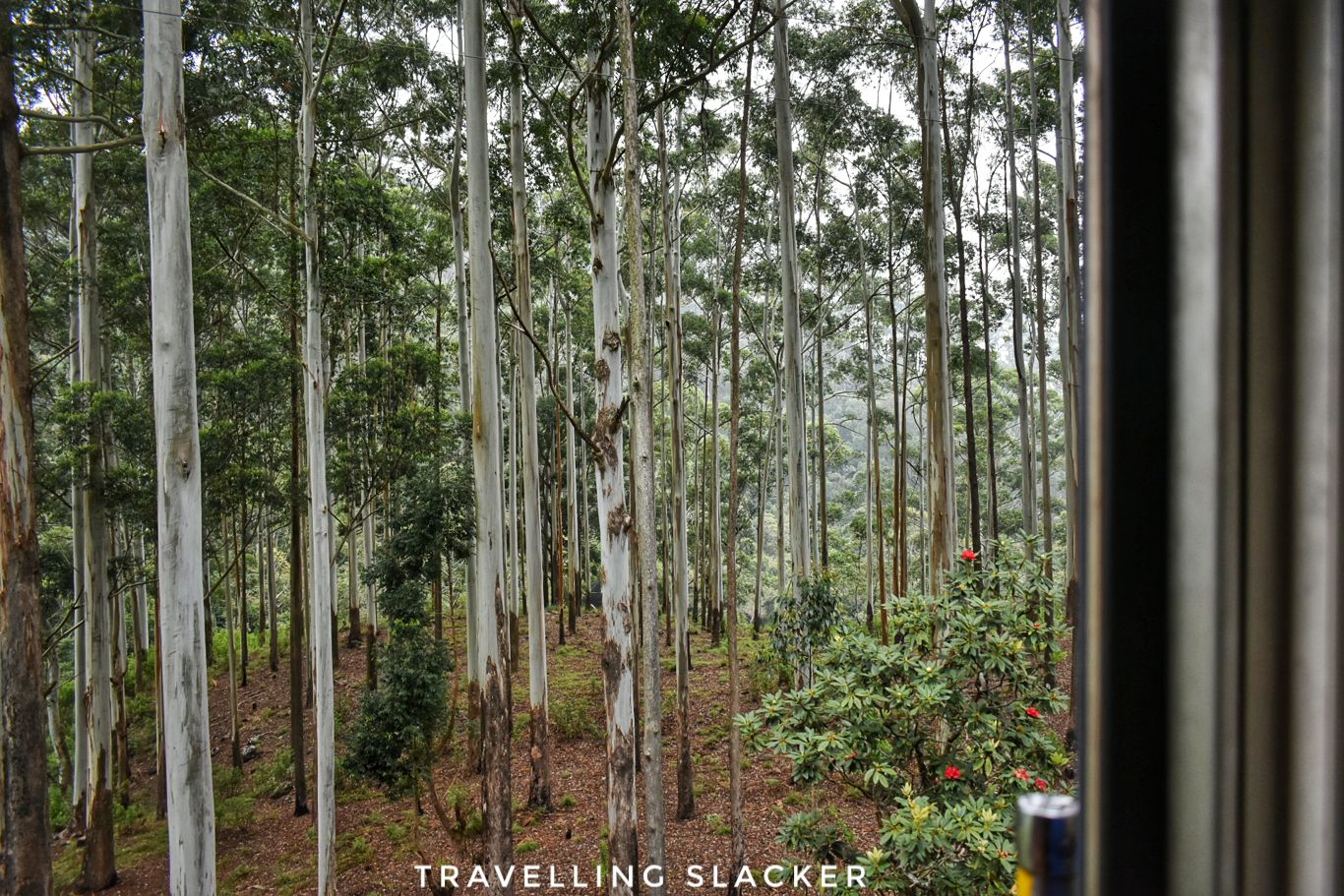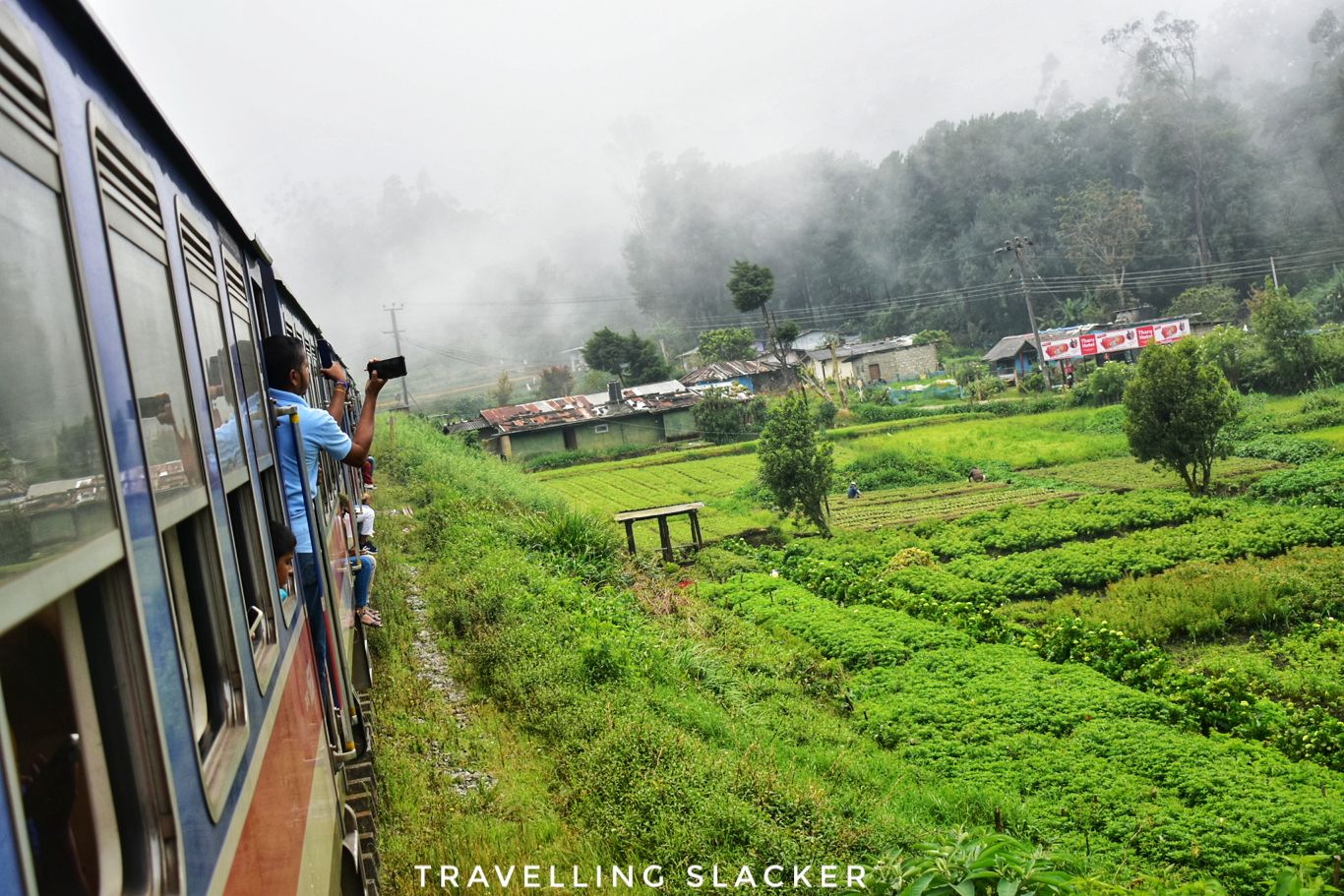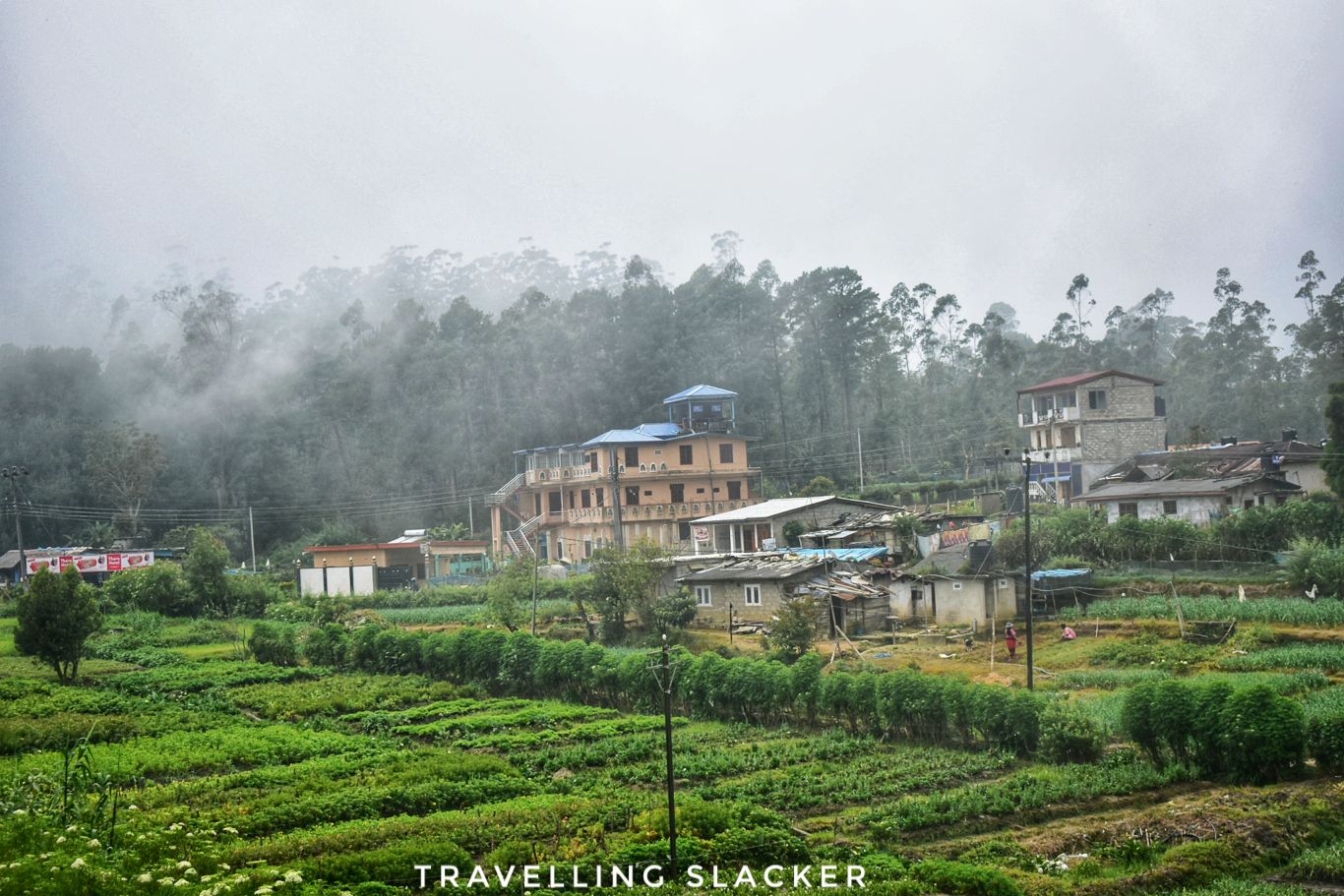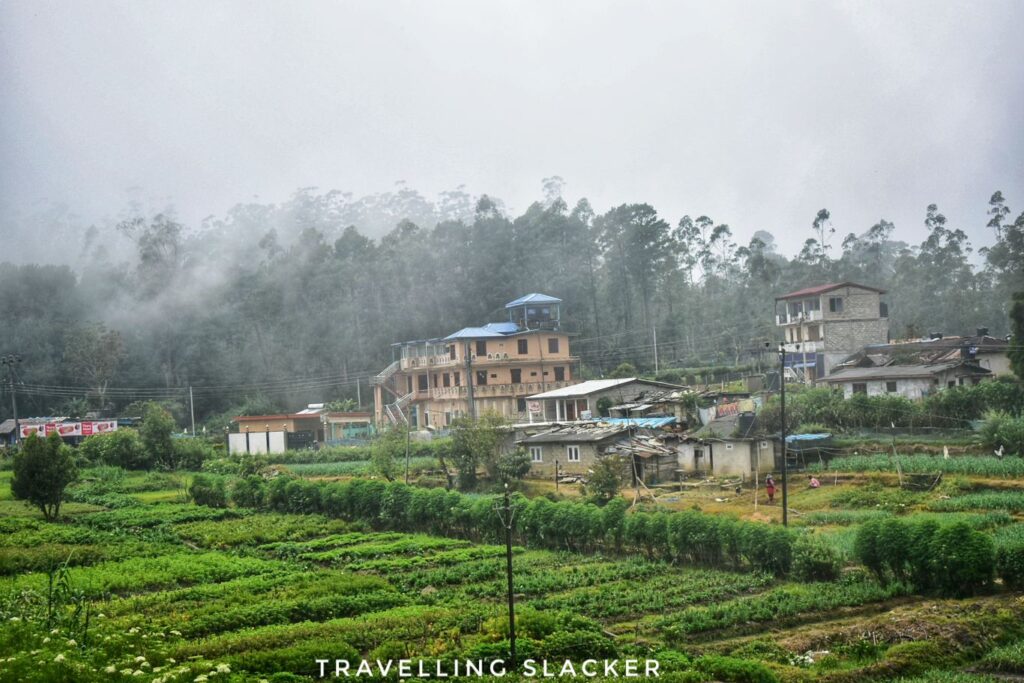 During my long and tedious train rides in India, I often kill time by sitting dangerously at the doors of even high-speed trains. However, it was more delightful in Ella Odyssey as the train moved slowly and everyone seemed to be posing for cinematic shots. In comparison, I was just clicking boring landscapes on my own and was mostly happy with that but then, the train slowed again, there was a bend just before a tunnel, I popped out to click the train entering the tunnel, and… Suddenly another passenger popped out a few coaches ahead of me. I don't know who she was but she saved me from mundane frames and gave me what I secretly wanted but had no clue how to attain!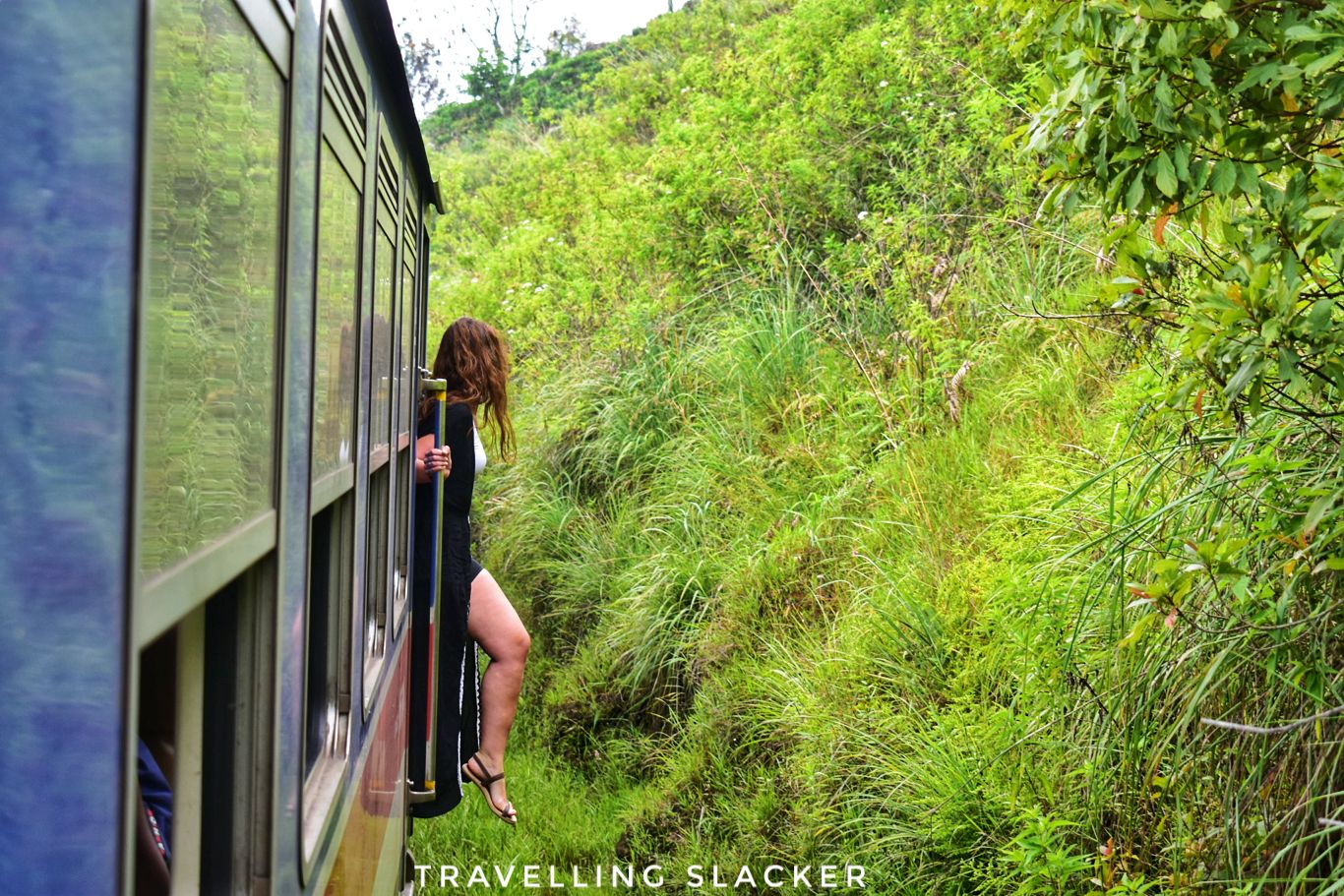 It was a short trip and we reached Ella in around three hours in spite of slow speed and many stops. However, Jude (out facilitator from Sri Lanka tourism), had just made some quick adjustments to the plan. We decided to move ahead and get down directly at the nine Arches Bridge rather than the Ella Station. It was the perfect finale as this is one of the most iconic spots in Sri Lanka built in the 1920s. It's a concrete viaduct that is visually pleasing but also an engineering achievement that remains functional after a century.
The train stops here for ten minutes and soon we realised that tourists who are already staying in Ella, come here just to spot the train passing through the bridge. Some of them were even dressed perfectly for the photoshoot with the backdrop of the bridge with the train over it.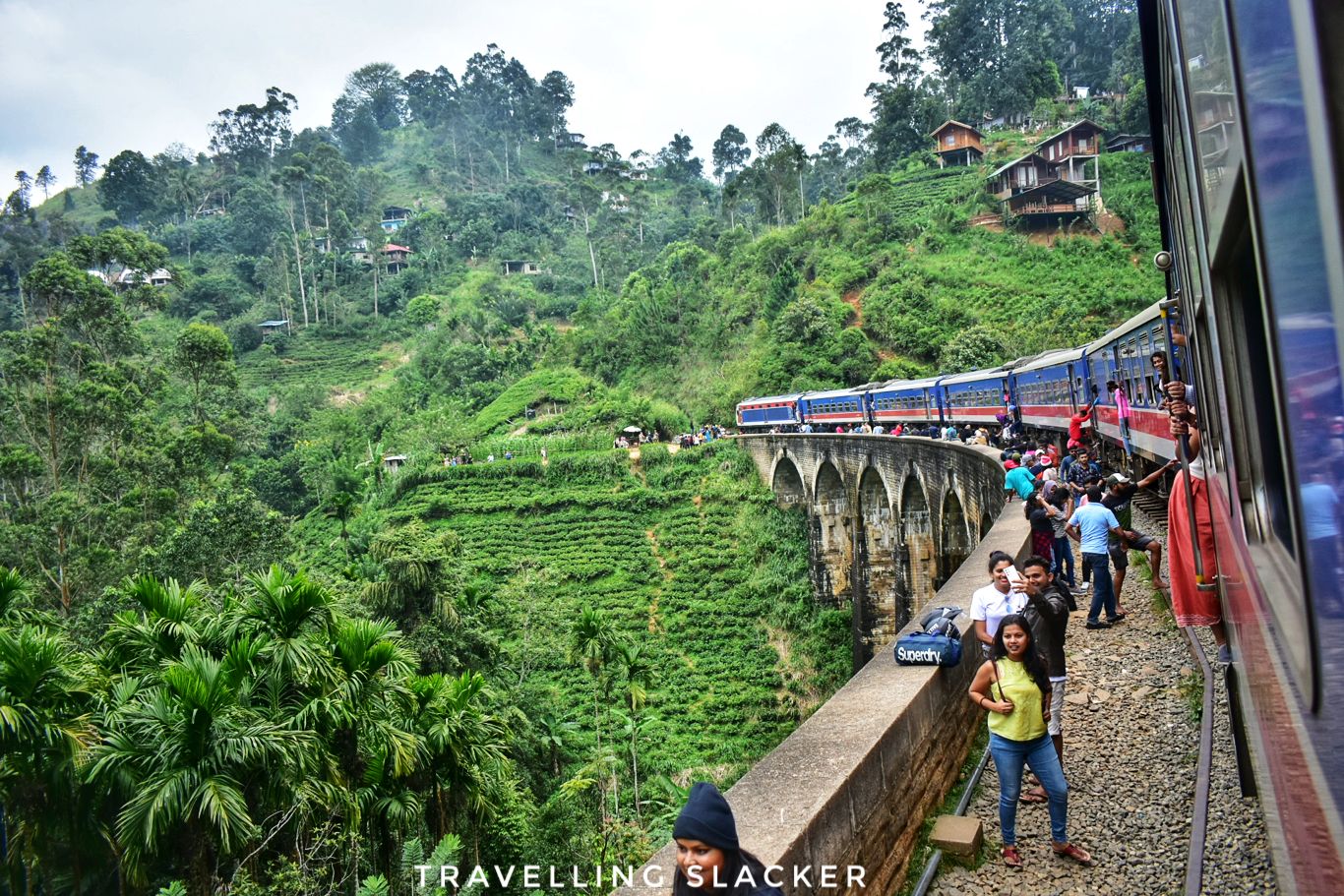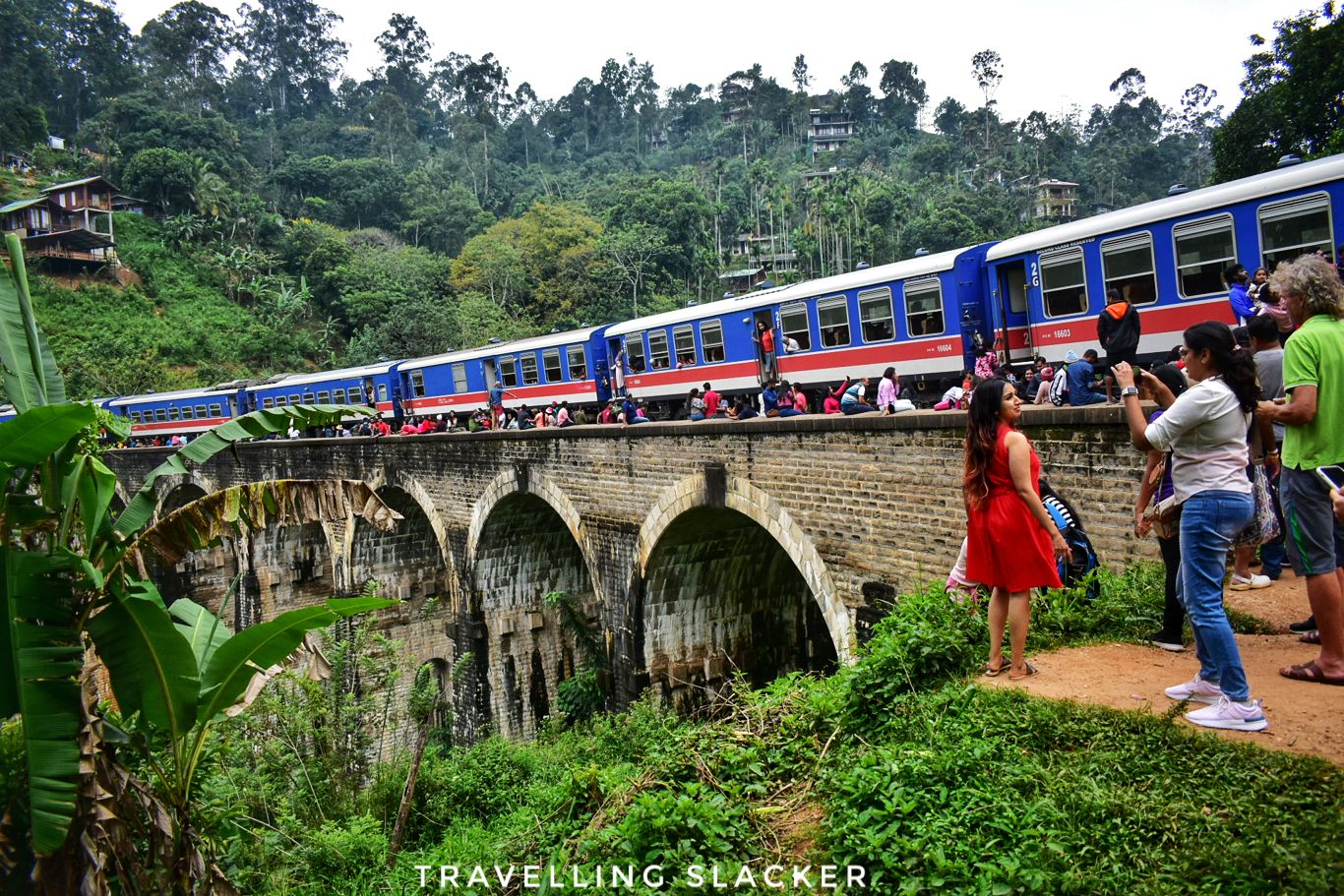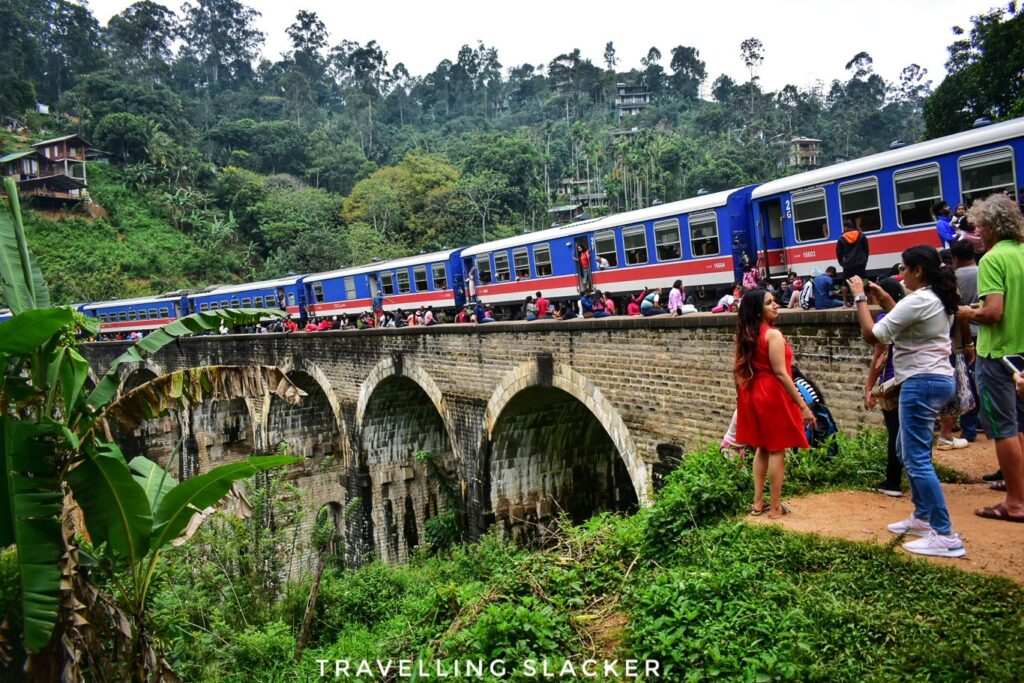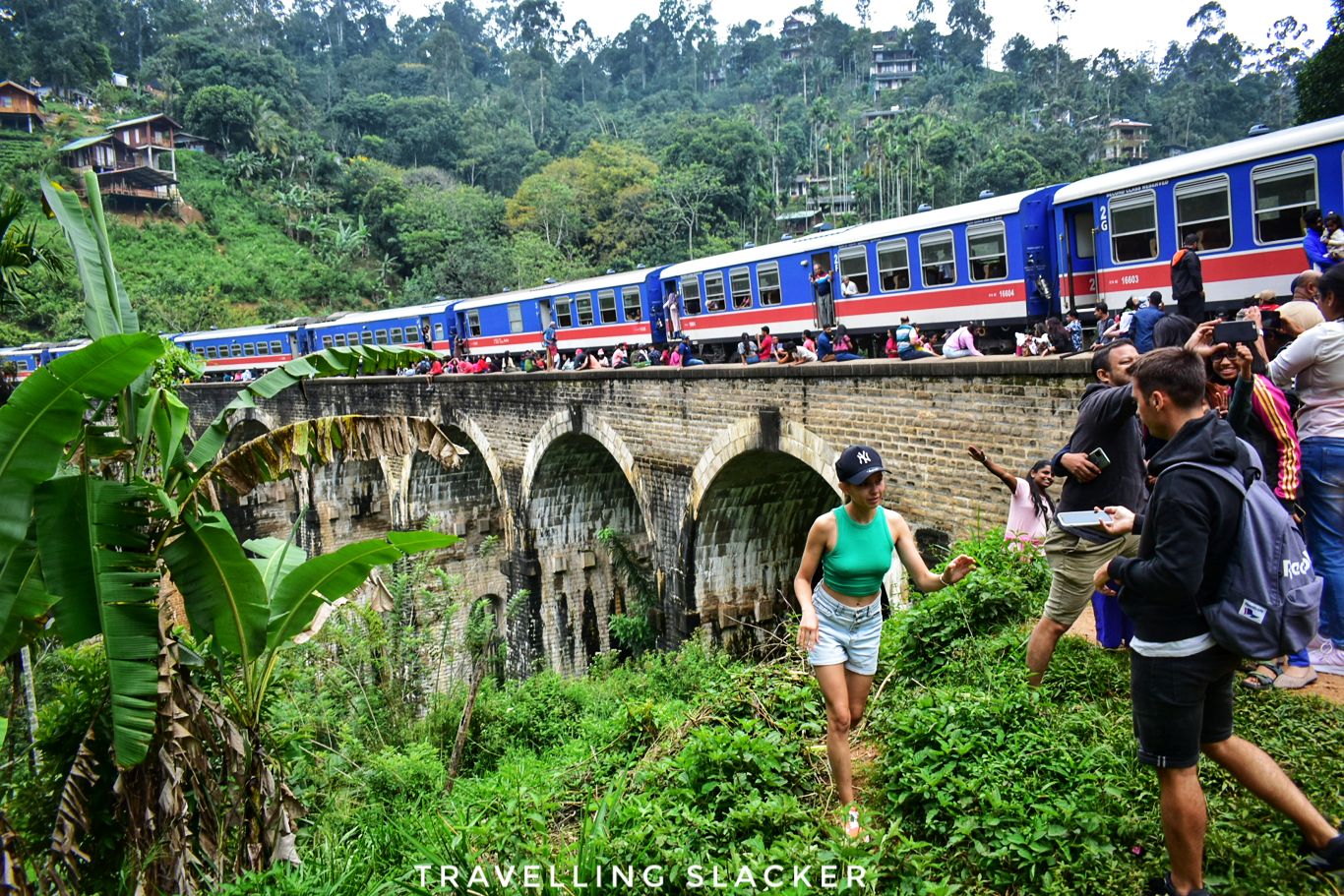 Anyway, the train moved on and we reluctantly left it and hiked up a bit to find Tuktuks to reach our next destination. But we'll get to that some other time. You can also check the video footage in case you want a more immersive look at the train.
Ella Odyssey Train: All You Need to Know
Ella Odyssey Train Timings
Colombo to Badulla Timings
Colombo Fort – 5.30 AM
Gampaha 6.00 AM
Peradeniya 8.04 AM
Kandy 8.13 AM
Hatton 10.35 AM
Nanu Oya 12.02 PM
Ohiya 1.02 PM (Nearest point to Horton's Plains)
Haputhale 1.52 PM
Ella 2.47 PM
Badulla 3.53 PM
Badulla to Colombo Timings
Badulla 9.50 AM
Ella 10.33 AM
Haputhale 11.23 AM
Nanu Oya 12.45 PM
Hatton 2.14 PM
Peradeniya 4.07 PM
Kandy 4.22 PM
Gampaha 6.43 PM
Colombo Fort 7.20 PM
Ella Odyssey Ticket Prices (One Way/ Per Person)
First Class (AC) 5,000 LKR
Second Class 4,000 LKR
Third Class 3,000 LKR

These are the rates for full distance. It'll be lower if you only opt for a part of the route. Also, in my opinion, the second class is better as you can open the windows.
Booking Ella Odyssey Train Tickets
You can buy tickets from any of the major railway stations from 30 days prior to the travel date. You should go during working hours between 9.00 am to 4.00 pm.
It is also possible to book through a mobile phone using Mobitel M Ticketing Service by dialing 365 hotline. You must have sufficient credits in your Mobile account for the price.
Nevertheless, the most convenient way is to book online through the Sri Lankan Railway booking site.
Major Attractions Where Ella Odyssey Stops
Apart from the stations, the train also stops at various tourist attractions. At most points, it stops for 2-3 minutes except one. Here are the main stops,
Nine Arches Bridge
It stops here for 10 minutes. It is one of the iconic locations in Sri lanka with the bridge itself being and engineering marvel as described above.
Kithal Ella Waterfall Viewpoint
It is a point from where you can see a waterfall. But more importantly, this area is the starting point for iconic Ella Rock Hike and in case you do the hike, you get good views of teh tracks from above.

Horsetail Waterfall Viewpoint
It is a beautiful waterfall located between Inguru Oya and Galaboda.
Sri Pad (Adam's Peak)
At this point you get a view of the Adam's Peak (Śrī Pāda) a 2,243 m tall conical sacred mountain located in central Sri Lanka. It is considered sacred for several religions.
St Clair Waterfall Viewpoint
It is a beautiful waterfall in the middle of rolling hills visible from the train.
Elgin Falls Viewpoint
It's another nice waterfall that can be seen from the train, located deep in the jungles.
Summit Level
It is the highest point of this railway line at 1898 Meters (6226 Feet) near Pattipola.
No 18 Tunnel
This is the third longest (321.95m) tunnel in Sri Lanka where the train stops so that you can have a true tunnel experience.
.