Regular readers of this blog know that the Valley of Flowers has been one of the most important influences on my life as a travel blogger. This was my first major trip way back in 2010 and also the primary motivation to start this blog a year later.
In the meanwhile, the region faced a disaster in the form of the great flood of 2013. However, it is now returning to normalcy and I made another trip this year. However, it was different because it was September, which is the beginning of the end. While the lower valleys were still green, the valley at 3500 meters was drying up rapidly and the flowers that it is named after had mostly disappeared.
However, I knew it already, and the primary reason for my visit this time was the Hemkund Sahib trek in the same area that I missed out last time. But having come this close, it would have been blasphemous to not visit it, so I did. I have nothing new to say about this place, I have already done it many times. But I want to share these images so that you can see how rapidly the valley changes colours in a matter of weeks and why it is necessary to get the timing right (and be careful about falling for travel packages in odd months, views will still be good but know what you are opting for).
_____________________
In case you are new here and still wondering how the flowers look, check my original VoF travelogue from 2010.
In case you are planning next year, check my VoF DIY travel guide.
If you want to see the other trail, see my Hemkund Sahib travelogue.
_______________________
So, coming back to VoF, it was not without its own charms in this season. Basically, the peak season is also the rainy season. So, rains and fogs can always ruin visibility and if you are serious about photography, that can always threaten your plans. The good part about September was that there was no rain and all the peaks till the horizon were clearly visible.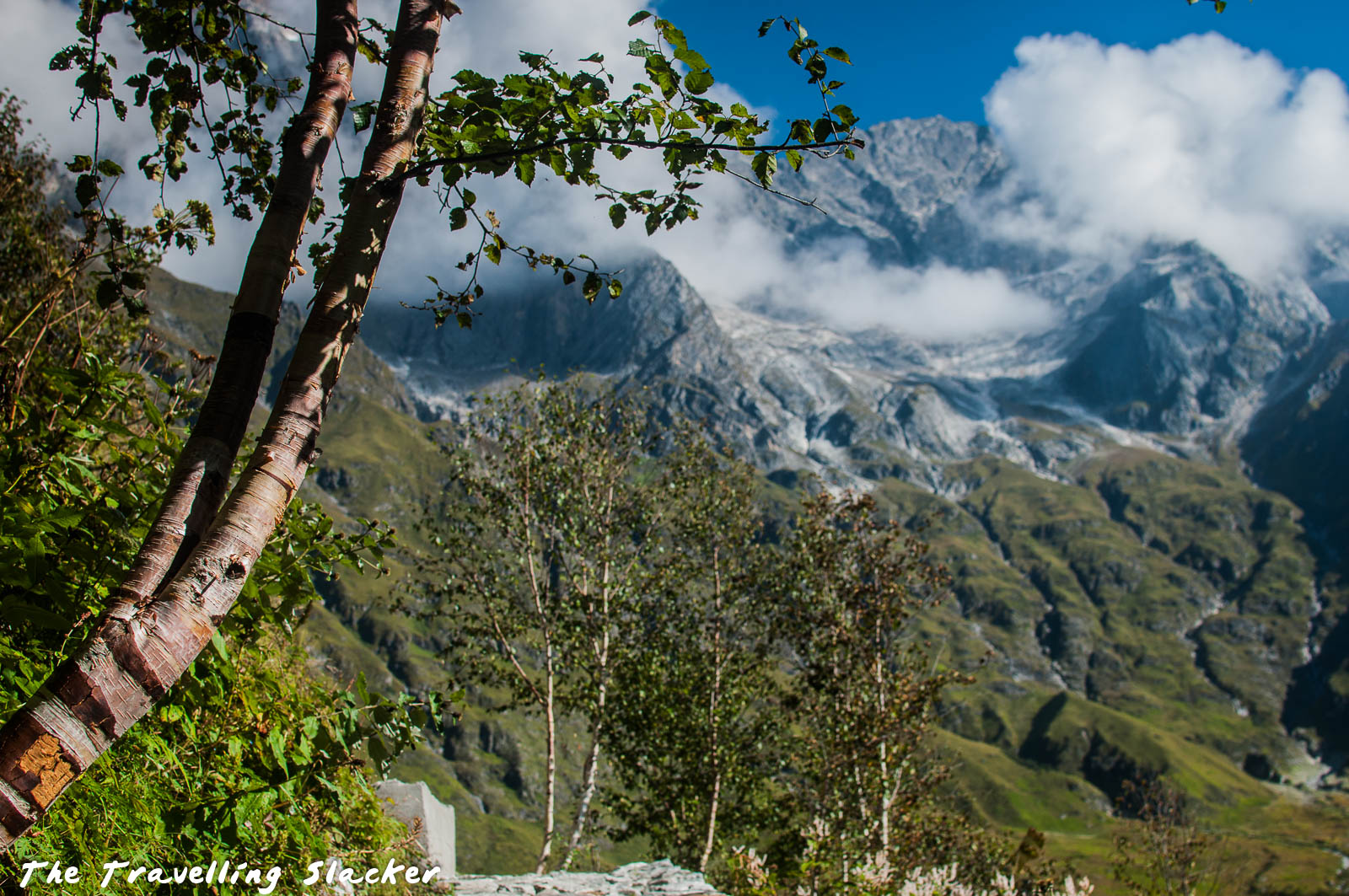 The valley was mostly devoid of flowers apart from some small ones here and there and no animals either. However, I did see a rodent exactly at the same place where I saw one 6 years ago. Was it the sakes one? Or is it his grandkid? How long do they live?
As far as Nanda Devi is concerned, she was as majestic and gracious as ever. I could also notice small waterfalls hanging over the valley. I don't think I saw them last time because monsoon fogs obscured the view.
However, the ferns did not disappoint, unlike the flowers. They were still green and there was plenty of it. Some of them were tall enough to hide human beings (Can you spot the human?).
So, that is all for the time being. I will be back with something more substantial soon. You will probably see the plains more often in the winter rather than the hills.