Goa is one of the world's most popular destinations, with several million domestic and international visitors coming to the state each year. They will go to experience the magical beaches, the watersports, modern & Portuguese colonial architecture, the nightlife, the food, the bazaars, and the cocktails. Some tourists will also go with the intention of visiting the many casinos that Goa has to offer. But which venues are best for tourists?
It's an interesting question, and the answer is not always as clear as you think. The first piece of advice is that you should always research information about Goa casinos online before you visit. There are several reasons to do this, including familiarising yourself with some of the local laws and customs. Secondly, there is also the old maxim that when travelling, you should always do what the locals do. This adage is usually sage advice when looking for somewhere to eat or drink, so as not to get ripped off in a 'tourist trap'. However, for Goa casinos, it might depend on the type of experience you are aiming for. There are casinos in Goa that cater for locals, and there are those that cater for international tourists. The type of games you play, the cost of entry, and the type of entertainment may all differ. You can of course practice for that with bluechip.io download so that you can try your luck at home.
Deltin has a reputation for luxury
For instance, many (Western) tourists tend to flock to casinos operated by the Deltin Group. The company operates the Deltin Royale, Deltin Gold, Deltin Jaqk, and Deltin Zuri, all of which are wonderful high-end casinos. The Deltin Royale is Asia's largest offshore casino, housed on a huge cruise ship, it offers almost 1000 gaming tables and machines, a luxurious Vegas-style restaurant and a brilliant cocktail bar, Sky Bar. Deltin Gold, meanwhile, is the largest onshore casino in the region. While not as comprehensive as the Royale in terms of gaming selection, Gold has a focus on private members' clubs and fine dining options. If you are in the south of the state, Deltin Jaqk is another great option for an offshore casino.
While Deltin's range of casinos is going to tick most boxes, it should be noted that they are marketed – primarily, but not exclusively – towards Western travellers. It's arguably not fair to say that it is geared towards high-rollers, but you probably don't want to visit those venues if you are on a budget. Thankfully, Goa has plenty of other options for a more casual gaming experience.
Casino Pride offers fun in the heart of Goa
Top of the list is likely Casino Pride, the gigantic cruise ship casino moored on the River Mandovi in Panaji (Goa's state capital). It is a much more family-friendly venue than those operated by the Deltin group, and you will be much more likely to rub shoulders with locals and domestic tourists from other parts of India. Moreover, there is a broader selection of gaming titles without that Western-centric focus that can characterise some other casinos. If you happen to find yourself near the resort of Zuri White Sands and would prefer an alternative to the Deltin Zuri, then Dunes Casino is a superb choice. It's got plenty of games, a friendly atmosphere, and even a swim-up bar where you can grab a cocktail and lounge in the water between rounds on the gaming tables.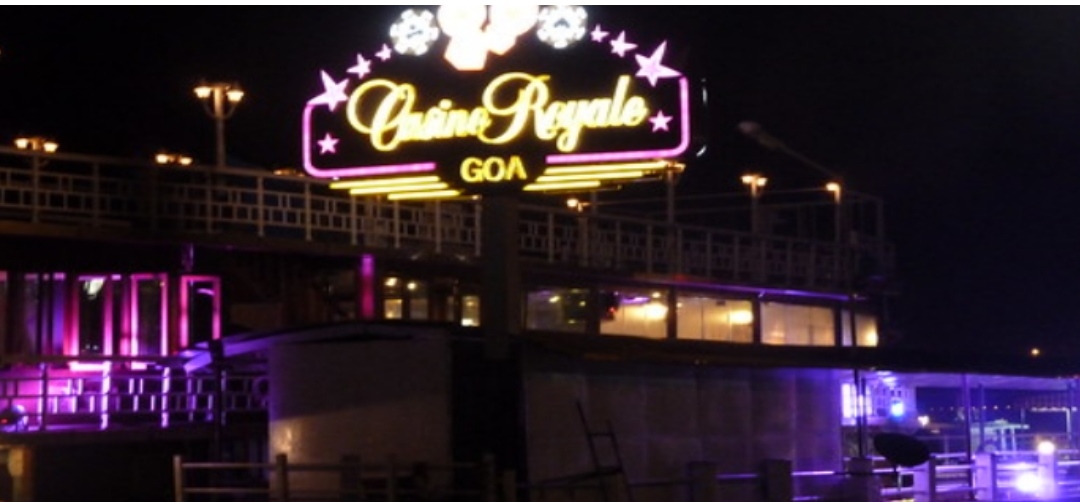 We should also make you aware that most casino in Goa require payment on entry. This can range anywhere from 500 Rupees to 5,000 ($6-$60). Obviously, the upper end is not cheap, even for the most wealthy tourists, so be sure to do your research before deciding whether the casino is right for you. In addition, be aware that entry fees can differ during peak times and off-peak times. The former usually refers to Fridays to Sundays, and the latter Mondays to Thursdays. Still, do your research so that you know what you are paying for before you make the trip.
Overall, though, Goa's casino experience is a worthwhile one. It's not quite Las Vegas or Macau, but that's one of its strengths, not weaknesses. You'll find a relaxed atmosphere but one that also has a giddy excitement as people flock to feel the sights and sounds of a type of entertainment that you won't find elsewhere in India.