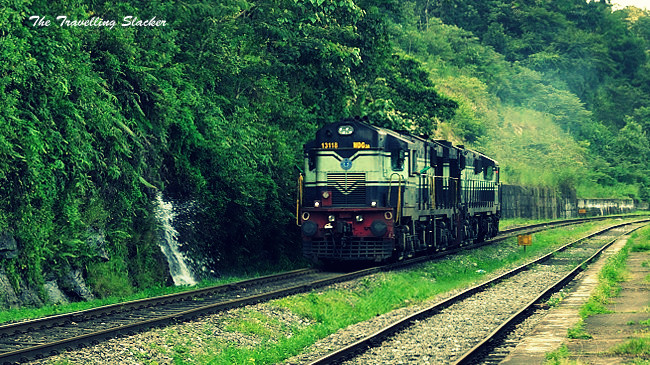 Followers of this site surely know that I do love trains and have an aversion for most other transport modes. Of all the trains of Indian railways, the mountain trains deserve special mention because of their sheer nostalgia value. They are colonial introductions that take us to quaint little hill towns seeped in colonial nostalgia. Some of them have also made it to the UNESCO Heritage list. I have tried a couple of them but some still remain unexplored. I do not always share bucket lists but in this case I feel like sharing one because I think certain interesting trips can be planned around these routes.
Kalka Shimla
Kalka-Shimla is probably the most popular hill train route, due to its proximity with Delhi. But most people just go directly to Shimla. I am thinking of getting down at Solan, take bus to Nauradhar and doing the Churdhar trek. It is the highest peak in the outer Himalayas yet surprisingly not many people seem to be visiting it.
Kangra
Kangra line is the less fancied cousin of Kalka Shimla line. It cannot be overbooked unlike the other one. Locals arrive at the station and get tickets instantly. This also means that you are unlikely to get a seat of your choice. However, none of this should deter you because the views here are worth the effort. I personally would take it slow over several days. The first stop can be at Palampur, from where I can visit multiple attractions such as Bir-Billing, Bajinath, and Andretta. The next day I take the same train to Jogindernagar, the last stop, and move to delightfully secluded and still untouched Barot Valley.
Darjeeling
Darjeeling needs no introduction. It is again one of the most famous lines but what unique can I do here? It does have a great tourism scene with delightful properties to spend a few relaxing days. However for a really mindlowing experience, I will move towards Singhalila or Neora Valley.
Matheran
Matheran is something most Mumbaikars must have done. I did it once too but at the wrong moment. It was April and it was dry and dusty. The true magic of any hill on the Western Ghats can be experienced only in the monsoons. So, I am hoping for an encore.Hotels in Matheran are easily available, however, I think this place is more about lazing around at a peaceful cottage rather than doing too many things.
Ooty
The Nilgiri Mountain Railway that leads to Ooty is again very famous and needs no introduction. However, I have been exploring various interesting options around the area. One option I have in my mind is to visit the villages of Toda people and explore their unique culture and small Hobbiton-like huts.
Nowadays, plannng these trips is not that hard either. Indian Railways, despite various criticisms, have improved significantly of late and it has also become mroe technology savvy. For instance, the train apps mentioned in this list should be useful in all your rail travels around India.