*This is a guest post by Summiters Adventures who did a snow leopard tour in February
———–
"Have you seen the snow leopard? No! Isn't that wonderful?"― Peter Matthiessen, The Snow Leopard
This snow leopard is not just some wild animal for you to spot on a safari. It is elusive, almost mythical, which is what makes it the most sought after experience for wildlife enthusiasts and photographers. Only a few thousand are remaining of this vulnerable species and all of them roam around practically inaccessible high Himalayas, Ladakh being one of the major regions accessible to tourists. This is what makes a Snow Leopard tour in the remote Himalayan areas such as Spiti and Ladakh is an adventure of a lifetime as it combines the wildlife adventure with travels into one of the most secluded regions on earth, that too in the harshest season, the winter! 
Why Winter?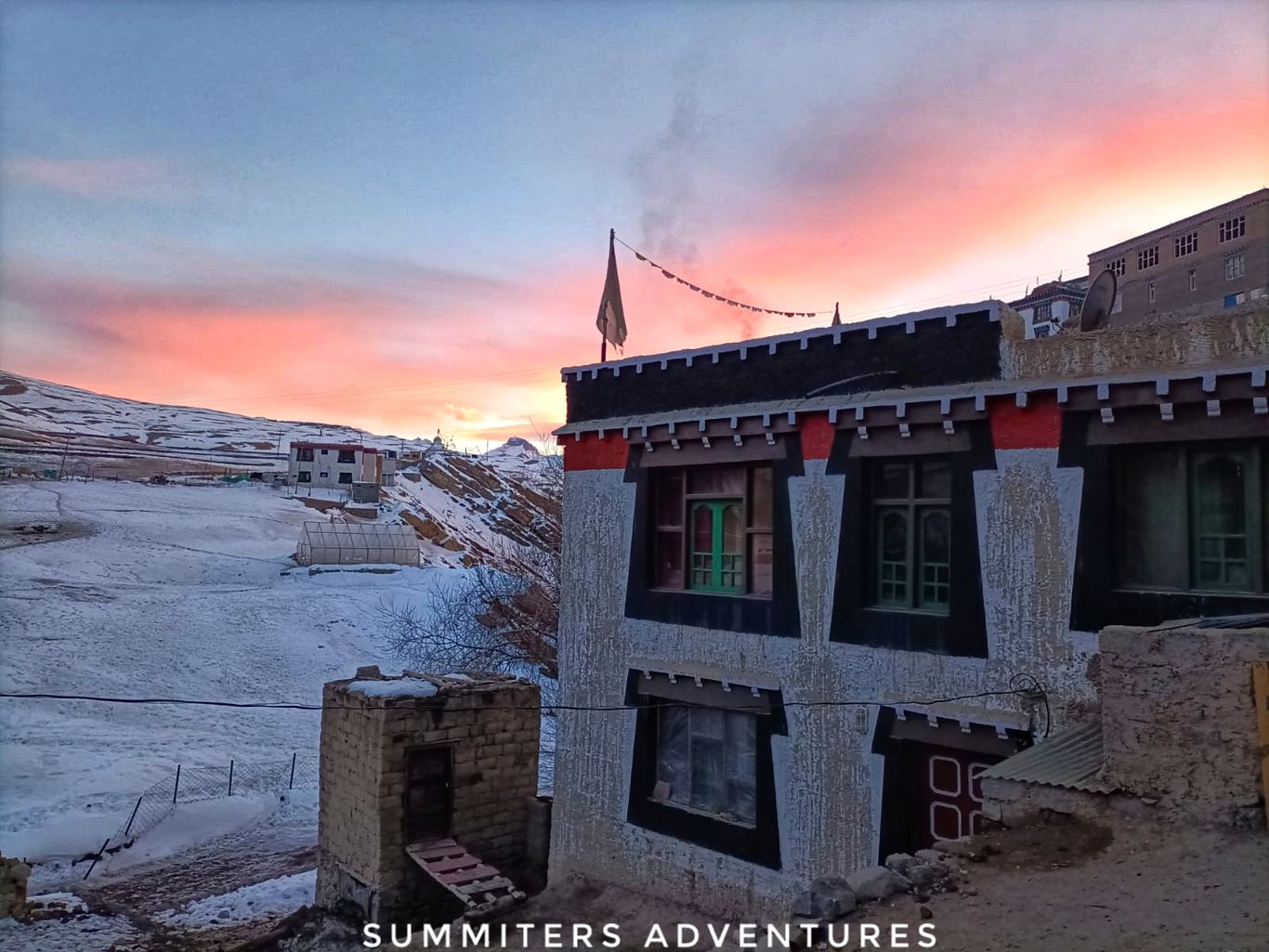 Well, this is because in the summer seasons, these leopards remain in the even higher reaches, as far away from humans as possible. In the winters, when snow engulfs Ladakh, those higher areas become even more inhabitable. This is when they come down looking for prey and roam around nearer to the villages as they can also hunt domestic animals at times. This is why winter is your best chance to spot them.
You can also spot many other rare, high altitude mammals such as Bharal (Blue Sheep), Stone Marten, Mountain Weasel, Tibetan Argali, Eurasian Lynx etc. as well as birds like Lammergeier, Golden Eagle, Himalayan Snowcock,Tibetan Snowfinch, Eurasian Eagle Owl etc. 
So, a lot of nature and adventure lovers, photographers, as well as wildlife enthusiasts aspire to spot snow leopards. However, this is a tricky task and not something you can do on your own and need expert help and local guides. Naturally, you have to opt for a tour operator who is experienced at such activities.
Now, a cursory search will show you that most of these snow leopard tours are pretty expensive. There is a good reason why.
A typical winter tour of snow leopard expedition itinerary will be 5 days of travel to and fro with 6 days on the field to sight Snow leopards,red fox, golden eagles, Ibex,Himalayan griffons,,winter birds and Blue sheep
It is a lifetime experience to sight these creatures. Every penny is worth spending is worthwhile!
It Is Winter!
In winter the temperature will be -9 to – 26 degree C in places like Spiti. In the winters, all the roads leading to these cold desert areas may close down due to snowfall. If you do manage to reach, you will acclimatize for a couple of days and you can opt for some local sightseeing too.  Only a few homestays function for tourists. Basic amenities such as food, heaters to keep you warm, and water are luxuries. You also need to invest in good winter jackets and shoes to survive such extreme conditions.
Most of the things are closed…
Winter in the cold deserts is harsh. The homestays, hotels, and shops that you see in the touristy summer aren't likely to be there in this season. Very few of them remain open and you will have to make prior arrangements.
More days better sightings…
The actual Snow Leopard tour will involve some hectic hiking in extreme cold and you will also have to camp in the mountains to enhance your chances of spotting. So, before undertaking such a tour, make sure that you are physically fit enough and rest assured that you'll need more days at hand. The leopards are not waiting for you to be spotted. You'll have to find them. More days naturally means more expenses. As mentioned before, a minimum of 5-6 days are needed for guaranteed sightseeing.
Expert Guides
You need good local guides for such purposes. A general guide is not enough for finding wildlife, that too at such a difficult terrain and in such a hostile season. Animals like snow leopard are elusive and without proper guidance, you'll get lost in the cold desert.
Additional Equipments
Transportation to reach Kibber village and surroundings including Kaza, Dhankar, chicham, from the plains, and generators for power generation and charge batteries add to the cost. Field staff and scanners need to be stationed at specific points and patrol in sub-zero temperatures to update guests and Guides about animal movement. In the winters public transport doesn't usually run and you have to hire a vehicle.
So, if you do want to embark on journey to get a glimpse of this near mythical animal, it does come at a cost. However, you can still find operators who can help you get the same experience at a reasonable cost.
Summiters Adventures, conduct Snow Leopard Photography tours for those interested. For more details contact us directly at 9740360365 or drop a mail at [email protected]
Also read