Langtang Valley Trek is a short yet beautiful and satisfying trek in Nepal. The beautiful Langtang valley lies close to the bustling city of Kathmandu. The valley is decorated with snow-clad mountains and adorable views of grasslands and meadows. This beautiful trek offers views to remember for a lifetime. The glorious Langtang Lirung (7,227m) is the major highlight of the trek. Likewise, from the vantage point of Tsergo Ri, you can see the stunning panoramic view of the Ganesh range, Tibetan range, Annapurna, Manaslu and an uncountable number of peaks including the Langtang Lirung peak. It is not only the geographical aspect that Langtang is rich in. The cultural diversity that prevails here is intriguing too. One thing is for sure, Langtang Valley Trek will not disappoint you. Here are 5 reasons to choose Langtang valley Trek for your next adventure.
1. Mesmerizing Panoramic Mountain Views
Langtang Trek takes you to an altitude of 3,900 meters. The mountain range comes to sight from the very first day on the trek. The towering Langtang Lirung (7227m) dominates the view with its beauty and size.
Well, this trek leads you to Kyanjingompa and you will be right at the base of Langtang Lirung. If you climb further to the top of Tsergo Ri(4984m), the view gets better. Peaks like Langtang Lirung, Ganesh Himal range, Annapurna, Manaslu, and the Tibetan Range roar in its glory. If you're into photography or vlogging, a trek to Langtang valley can make up excellent content. You can create videos on topics like a packing list, travel videos, or vlogs. For vlog topics, you can choose any topic and talk about it. Make sure you get enough footage while you're there.
2. Close to the Capital City, Kathmandu
For Langtang Valley Trek, you do not need to go far out of Kathmandu. It is 19 miles north of the capital city, Kathmandu. A drive for 6-8 hours gets you to Syafrubesi, the starting point of the trek. The journey takes you through the Prithivi Highway alongside the Trisuli river. You will come across small settlements, forests, and hills on your way before reaching Syabrubesi. The ride can be bumpy depending on the road conditions. If you manage to reach early during the daytime, you can go wandering around Syabrubesi or even start your trek. The fact that the Himalayas are so close to the capital city is quite astonishing.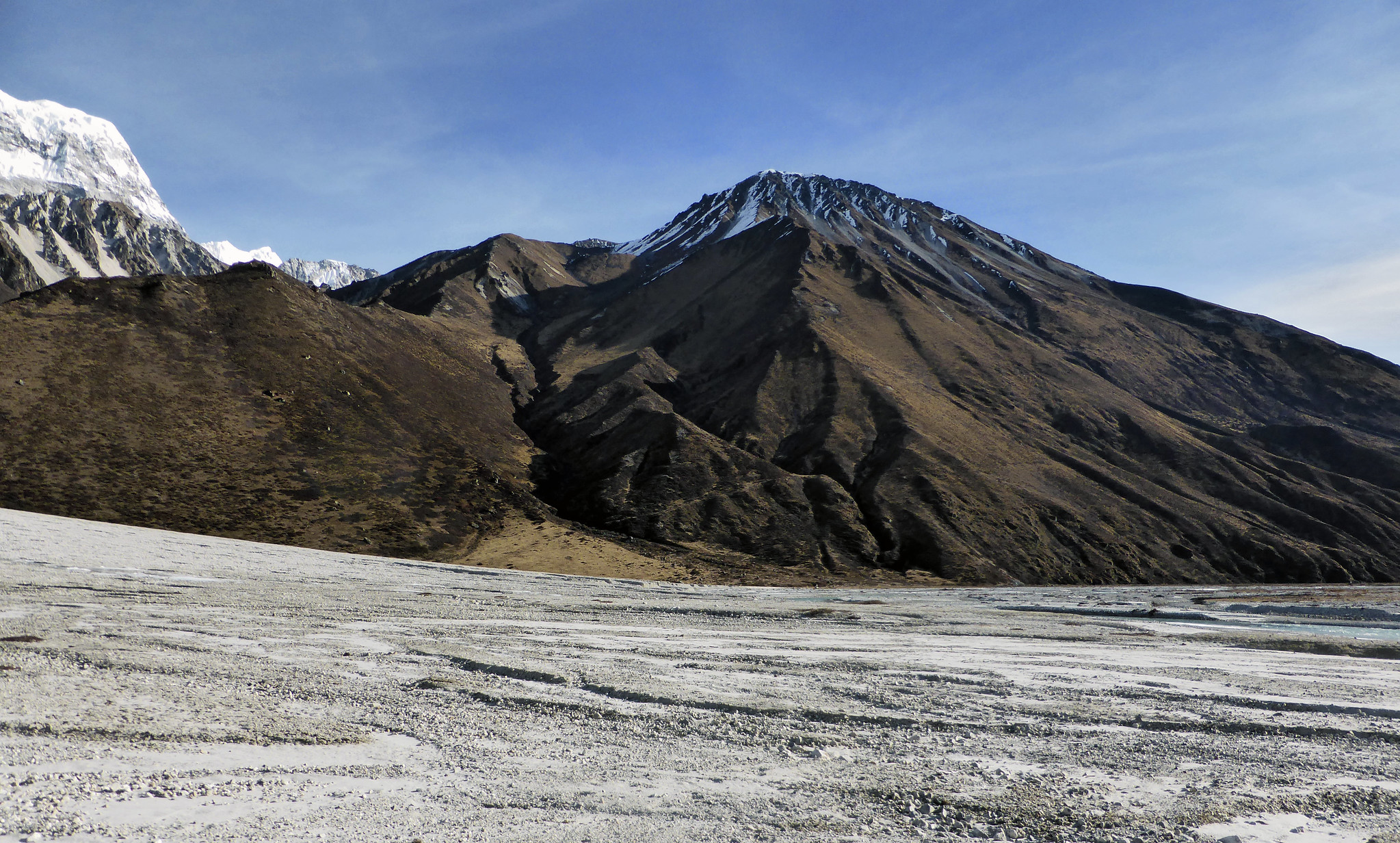 3. Langtang National Park
Another major highlight of a trek to Langtang Valley is the Langtang National Park. It is the first national park of Nepal established in the Himalayan region in 1976. It covers a large area of 1,710 square kilometers in three districts, namely Rasuwa, Nuwakot, and Sindhupalchowk. The diversity of plants and animal species in this region is exceptional. High meadows and grasslands of Langtang National Park is a habitat for numerous ungulate species like Musk Deer and Himalayan Tahr. You can also spot some rare species like Red Panda and Larix Himalica. Ethnic groups like Tamang and Bhote prevail in this region. There's a harmony between natural and cultural entities. The local community helps the conservation committee to preserve and protect the Langtang region's natural resources.
4. Rich Tamang Culture and Heritage
During the Langtang Valley Trek, you will get to delve into the authentic Tamang culture. Tamang people are most prominent in this region. You will come across settlements of the Tamang community. You will also visit Gumbas and mani walls which are decorated with ancient Tibetan art and scripts.
Buddhism is a major religion practiced here. This region holds high religious values as it is believed that Guru Rinpoche used to meditate in this region in the past. There are few historic sites where remainings from the past can be found or seen. Locals here have managed to establish their own cultural identity. You can witness some traditional practices which are still being practiced.
5. Ease of Trekking
Langtang valley trek is an easy one compared to other high-altitude treks. The maximum elevation on this trek is the viewpoint of Tsergo Ri at 4,984m. However, the highest settlement during the trek is at the altitude of 3,900m only. Anyone with a positive attitude and determination can complete this trek. For beginners, during this trek, the risk factors are comparatively low. The trails are well maintained, and it does not demand you to be extremely fit. You can plan your trip to Langtang with friends as well as family. The chances of getting altitude sickness are low while trekking in the Langtang region as the altitude you gain in a day is significantly low. If you have been hiking for some time, it will be easy for you as there are significant benefits of hiking.
Final Say
While these are the major highlights of Langtang Valley Trek, there is so much more Langtang has to offer. If you're into visual content creation like vlogs or travel videos, this could be the best trek for you. Find a suitable vlog topic and shoot as you please. The magical landscape and the warm-hearted people are something you could document. Do not forget to carry medicines like Diamox to prevent yourself from altitude sickness. If you do not want to use medication, drink plenty of water. During the trek, never drink water that you haven't treated from natural resources. For this, you need to learn how to purify water for drinking. Even if the water looks clean use water purifying tablets. Lastly, be careful while deciding on the season of the trek. Though spring and autumn are the best time for the trek, for someone looking for a secluded and authentic experience, monsoon or winter is an ideal time.