If you visit a city like New York, you know you're spending time somewhere famous. Think about the many TV shows and movies shot in New York over the years. Consider the many short stories and novels set there and the iconic characters that have walked through Midtown or Brooklyn.
Every inch of New York City seems alive with history. You feel that way looking up at the tall buildings and seeing the millions of people hurrying by. You can take in NYC with all your senses, but perhaps you can taste it more than anything else.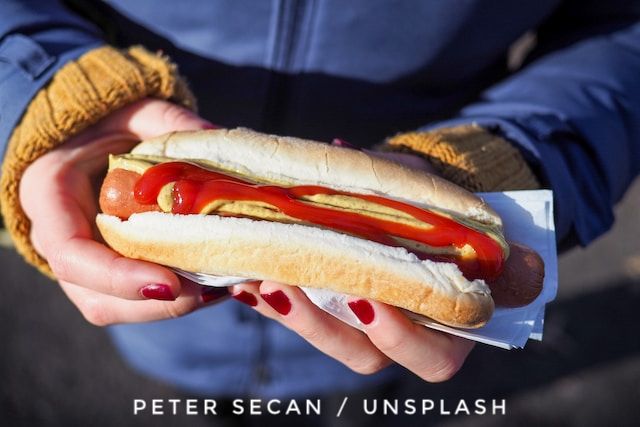 Travelers visiting New York this year might eat their way through the city and sample all of the cuisines that make it a foodie's paradise. If you're ready to take a culinary journey through NYC, then read on. We're about to tell you the most iconic restaurants that you absolutely must visit while you're in town this summer.
Per Se
Located at 10 Columbus Circle, Per Se remains consistently on New York "best of" lists. This is a cloth napkin and white tablecloth kind of a place, so make sure you dress accordingly.
Chef Thomas Keller concocts culinary delights in the kitchen, and you can taste his signature dishes if you don't mind paying the high price tag. You can order a daily tasting menu that comes with nine courses. You can get the nine-course vegetable-tasting menu as well.
You never know precisely what you'll get with these menus. They change as the seasons do, but you can feel certain about one thing. You will have an unforgettable taste experience that you'll dream about for months afterward.
Estela
Find Estela on the first floor of 47 E Houston Street. It's "new American" food, which has a pretty broad definition. It's not quite as fancy as Per Se, but you should still dress up since the younger crowd has its share of tech billionaires, social media influencers, and sports stars.
Start with the beef tartar with elderberries and sunchoke. For the main, the duck with yuca and garlic scapes would do nicely, though the Iberico pork with black pudding, wood ears, and Seville orange has its admirers.
Complete your meal with a cocktail. The La Chilanga features Thai chili, lemon, and mezcal liquor, while the Tomato Never Dies has tomato gin, blanc vermouth, and gentian apertif.
Frevo
Continue your week in the Big Apple by stopping at Frevo at 48 West 8th Street. You get a multi-course dinner served at an intimate chef's counter. Make sure you get reservations since the restaurant seats only a few people each evening.
Like Per Se, you can't predict what's on the menu every night. You will pay $198 per person, and you're in the chef's hands. You can be sure you'll get the highest quality ingredients, though, emphasizing seasonal flavors and creativity.
You can also pay $290 per person and get your meal along with a wine pairing. A recent menu featured artichoke, cuttlefish, naan, lamb, and a 36-month Comte cheese.
Nathan's Famous Hot Dogs
After dining out in your best attire all week, you need to conclude your time in New York with something a little less formal. Head out to Coney Island on the N train. It's the final stop on the line, and you can look out the window at Borough Park and the Hasidim trudging past before you get to the gray depths of the Atlantic Ocean and the boardwalk running alongside it.
Here, you will find the original Nathan's Hot Dogs location. It's still there, and little changed after one hundred years of serving up the finest quality tube steak for locals and tourists. A hot dog comes crispy and served on a freshly steamed bun.
Decorate yours with ketchup, mustard, relish, or all three. You can get it with crinkle-cut fries and a drink and have a seat at one of the tables shaded by oversized beach umbrellas. The wind whips past and carries fried dough odors from the nearby booths.
Now you're truly eating New York City, and you feel that as you look around and see the happy faces of the kids playing out on the sand under their parent's watchful eyes. You'd see a similar scene in NYC a hundred years ago if you visited then, and it seems likely you will see the same sight if you stop by in another hundred years. This is the quintessential New York.