Why suddenly am I reviewing a gadget in a travel blog? Well, because, to repeat the cliché, you need to be a digital nomad to sustain this lifestyle. You do not get enough time in a regular job for regular travelling but you do need a regular source of earning. So, there needs to be a consistent companion that is a workhorse as well as my entertainment support on lonely nights at godforsaken hotels in unknown villages. My laptop of course can do all that but that 3 kg beast breaks my back every time I travel with it and especially if I have to trek I never dare to take it along. (Did somebody say Ultrabook? I think as a budget traveller I can last six months in the Indian hinterlands with that much money).
Anyways, coming to the point, I now have the new Zenpad 8 (Z380KL) which I found to be optimal from all respects out of all the options I considered. Let us see how.
Easy on your back:
It is a light device that weights 350 grams. I have also got the optional audio cover that you can buy separately. It increases the weight to some extent but it is optional and is a handy addition because it is not just any cover but has its own battery and speakers. So, it provides sound as good as a quality laptop when you watch videos or listen to music. It is barely 8mm thick and will fit any of the side pockets of your backpack in most cases.
Work Horse
Coming to the more important part, how does the Zenpad 8 fare as a working companion?
Firstly the 1.36 GHz Octacore Qualcomm processor is strong enough to run the whole day without blinking, aided by the 2GB RAM. I checked mails, did a bit of quick typing, surfed the internet for most part of the day without noticing any lag. The battery also lasted the full day when charged fully.
But more importantly, it helps because it comes with a series of preinstalled apps aimed to enhance productivity. I have not used all of them yet but here are a few that have come handy already.
• PC Link and Remote Link: These tools have multiple options using which you can share large (100MB+) files, connect it to a PC and view your mobile interface on a PC and even turn your device into a wireless remote controller of PPT slides, media players and more. I have already used it for a real presentation and it works.
• Do It Later and What's Next: These are for smartly remembering and arranging small tasks that we tend to forget often. The good thing is that the Zen UI has made it very easy to accomplish the tasks. For instance if you to send a mail or call someone later on, you just have to list the task in the Do It Later app. Later when you tap on the task, it connects you to the relevant app (caller or Gmail etc.) and gets it going.
• Quick Memo and Supernotes: Every device has ability to make quick notes but these devices are advanced and you have multiple ways for input. I am still happy typing with my fingers but I guess more creative people can make doodles and more serious artwork in their leisure time.
The device comes with 16 GB space out of which around 11 GB is available. You can o course add another memory card but even this much should be enough for daily purposes. For the serious professionals, especially marketers, I can suggest a few external apps that you can install here.
• Google Analytics: Yes, we all use it already but did you know that there is also an app for it which can be used to check real time traffic data?
• CardMunch: This app by LinkedIn does exactly what the name suggests. Just click pictures of all those business cards and it will save the contact data and even show you additional information such as the LinkedIn profile of that contact.
• Trello: If you are a senior manager responsible for not only yours but also for the entire team's performance, use Trello to track progress and to set long term goals.
• SumAll: It is a brilliant tool for those who are overburdened with data. It gathers the data from different sources such as web analytics and social media accounts etc. and presents them in an easily understandable format.
Entertainment
I found the 8 inch HD display ideal for the entertainment purposes. I have watched movies and serials on the device without any issues and the Tru2Life makes for clear and delightful viewing. I am not an avid eBook reader (prefer real books) but have found it handy for graphic novels. The aforementioned Audio Cover enhances the quality of sound and also works as a stand, both vertically and horizontally.
Others
You cannot carry the SLR all the time so an extra camera on the device can always be useful. Nowadays most cameras take decent photos in daylight so I tried this one out in some difficult, low light scene and the results were reasonably satisfactory. The camera app has several present modes and editing facilities too.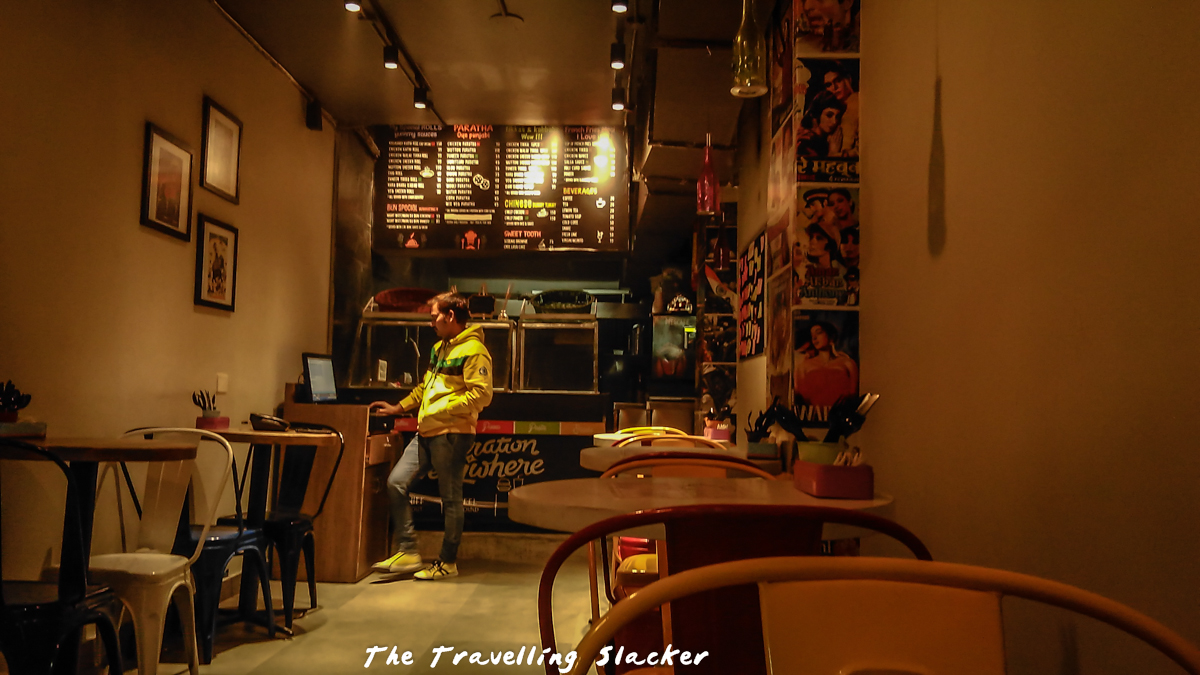 Apart from them I also tried out the mini movie maker to make a quick slide out of my travel pictures from 2015. It was as easy as one could possibly imagine! Watch it below.
Overall, it is a device that finally gets it right in terms of features, size, price and specifications for someone who travels often but yet cannot stop working while doing so. I think most of my ilk will also come to the same conclusion.