Snow evokes different emotions in different people. Those who stay in colder climates and remote regions actually dread the snow because it hampers normal life and even cuts off certain places from the rest of the world. Those who live in the warmer cities of the plains fantasize the snow. Having braved the scorching summers of Delhi for a several years now, I understand the urge for the Dehliites to head to some snowbound hill station in the winters to make the most of the short season. While not everyone can go for extreme snow treks, here are a few hill stations where you can see play with snow without going through any serious trouble.
Kufri-Mashobra-Naldehra
It can surely snow in Shimla but for a more guaranteed snow experience, move up to Kufri. It is only 20 Kms away but at a much higher altitude that remains under a thick carpet of snow for most of the winter even when the day is sunny. You can do small hikes along the area and climb up to the top of the hills for better views. Many hotels and resorts are located in the area so you should not have any difficulty in finding accommodation. Nearby Mashobra houses the Presidential Retreat and Naldehra has a golf course but when it snows, you will only feel like staring at the landscapes.
Mussoorie and Dhanaulti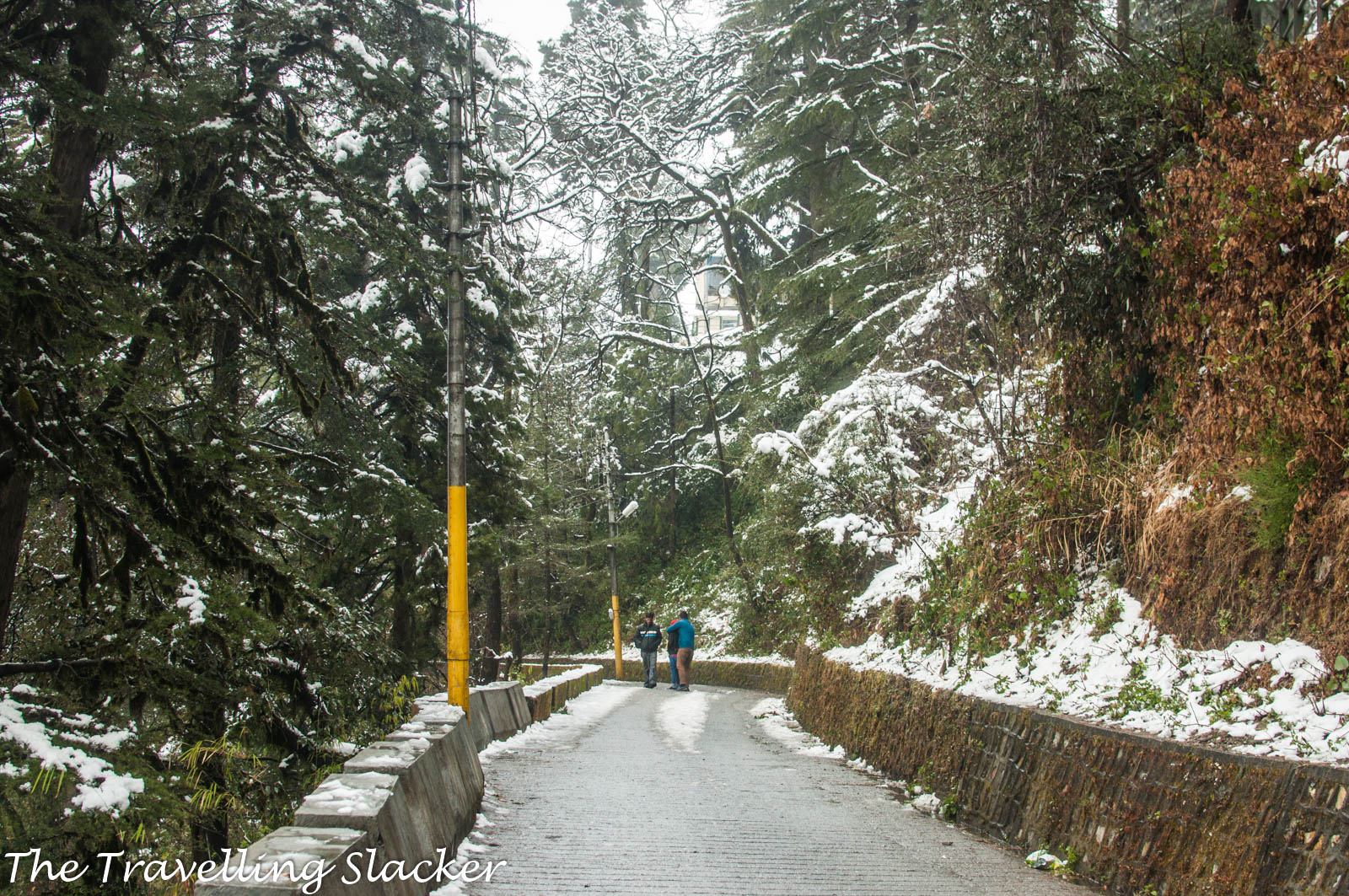 Mussoorie needs no introduction and it is also probably the easiest to reach out of all places mentioned here. The hike to snow covered Lal Tibba is surely a delight. However, it does tend to get too crowded due to the same reason. In such a case, try to move to Dhanaulti, which is around 20 Kms ahead and at a higher altitude for guaranteed snow play. You can find accommodation all over the area but in case it is too crowded, go for Dehradun as the base and make quick trips higher up. We once had good experience with Lemon Tree Hotel in Dehradun.
Dalhousie
The fragrant hills of Dalhousie are ideal for enjoying snow. The rolling meadows of nearby Khajjiar also get completely covered in snow. On a clear day you get excellent views of the Dhauladhar Mountains and the colonial charm of this British-built town are worth the drive too. You can stay at Hotel Kings at Dalhousie for good facilities at reasonable expenses.
Beyond Manali
While Manali does get a lot of snow, it is a bit too crowded for my liking. However, if you get a chance, take a walk along the nearby villages on the Naggar road which are less crowded and have excellent views from a higher altitude. These locations also have many resorts and hotels where you can stay and avoid the hustle-bustle of Manali markets.
Mukteshwar
Mukteshwar on any day of the year offers mind-blowing views of the Nanda Devi and many other major peaks. It is a fertile region full of fruit orchards. A mere lazy stroll here is enough to fill your hear and energize you for the rest of the year. It is located at a reasonable altitude that ensures snowfall every winter. It has many options to stay and you can also opt for nearby villages such as Sitla for this purpose.