No it was not a "Great Year" so I cannot share that FB slideshow that assumes it was. If anything, this year introduced me to issues that I had not even imagined earlier. This is the reason why I normally do not even do such posts. Nevertheless, that is back office stuff and should remain so. I want to list out my limited adventures this year… month by month… so that I can try to improve them next year.
January: It sucked. My first real taste of Delhi winter. Just waited for this month to be over.
February: Finally made it to Rann of Kutch, something I'd planned and postponed several times before this. I also made it to Dholavira, a destination so remote that I wasn't even sure if I will get there till I finally got there. Check this Dholavira guide for directions and tips.
March: Went southwards for the first time after leaving Bangalore. But the targets were Ellora and Ajanta Caves with a bit of Aurangabad.
April: Nothing happened really. I kept planning things that got pushed to early May.
May: One of the better months. Back to the Himalayas after six months. Trekked to Deoria Tal and then to Chopta-Tungnath. Sighting Himalayan Monals from close quarters would remain the photographic highlight of this year. Check the Chopta Travel Guide in case you need any practical information.
June: Nothing much. An attempted trek to the less explored Gairsain- Binsar Mahadev route that did not work out due to route confusions. I did not even feel like writing about it. Besides Delhi summer was the worst this year, and as it turned out, there was going to be no monsoon relief either.
July: An attempted trip to Morena did not work out, again due to the lack of information regarding some archaeological places I wanted to visit. While returning I stopped at Agra. I was never interested in Taj Mahal which always sounded too "Bollywoodesque" in terms of sensibilities. But since I was there, I struck it off my list so that no one can question my travel credentials in the future. Agra Fort was a more interesting place though.
August: Finally there were some rains and finally a small yet successful trip. The Kamru Nag Trek was delightful.
September: The most visually orgasmic trip this year. My first time to Kinnaur after many years of failed plans. Yet it was not fully satisfactory as I could not go further ahead to Spiti due to practical reasons. Anyways, Sangla and Chitkul were excellent. Here is a guide too for those who need.
October: Went home and then a short Meghalaya trip to Mawlynnong. A lot of good stuff life living root bridge and large butterflies in a short trip. Here is a guide if you need.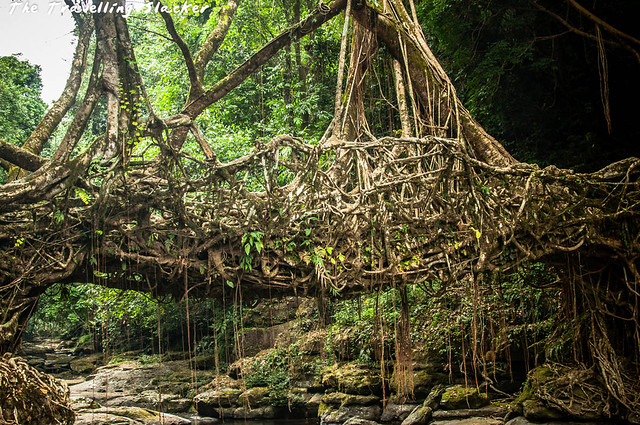 November: A short trip to Jabalpur to visit marble rocks. But I am yet to fully document it. Here is a detour to Chausath Yogini Temple.
December: Explored more of Delhi as the weather was finally better. In fact this year I saw a lot of Delhi this year than I ever did. Check this section.

Apart from the trips, I had some external publications this year, including ones in Free Press Journal. One of my images is also getting printed in the WWF India Calender. But I will need more of them next year.