So, I just made a quick Bhutan Tour. The start was full of escapades, which made sure that my trip was cut short by a couple of days. I still managed to do three treks in three days apart from other things. I'll make seperate posts for the same later on.
Bhutan Trip Planning
Bhutan Tourist Map
Before getting into the details, let's have a look at the map. It shows the basic areas and routes for tourists
Bhutan Tourist Map
Getting to Bhutan
There are practically two ways of reaching Bhutan.
By Air
The only international airport is Paro. It's a small one but it does have a lot of international flights landing on a daily basis. It has flights from places like Bangkok, Delhi, Kolkata, Bagdogra, Bodhgaya, Dhaka, Kathmandu, Guwahati and Singapore. There are also domestic airports in Yonphula, Bumthang, and Gelephu but they are even smaller with limited use.
By Road
Most people enter Bhutan through India. There are several entry points but that is officially encouraged is Jaigaon -Phuntsholing border in West Bengal as this part is well developed with hotels and other amenities. There are other crossings such as Gelephu and Samdrup Jonkhar but they are still developing and they may reach similar levels as Phuntsholing in the future.
By Train
Bhutan doesn't have trains. The nearest major train stations in Bengal are Alipurduar (60 KMs from Jaigaon border) and New Jalpaiguri (150 KMs from border). Hasimara is the closest station around 15 KMs away but it's a small one where most major trains don't stop.
Rules, Regulations & Hiring Guides
Now, as you must have heard already, Bhutan always had strict rules for visitors and they have become stricter post pandemic. Also, these rules seem to be fluctuating heavily of late and that is why it can get confusing. I am trying my best to explain them in the next few sections. Please have some patience and go though them.
Bhutan Travel Costs: Is Bhutan Costly?
The short answer to this question is YES. A Bhutan Tour is costly due to various rules and regulations introduced. You can't really do backpacking here in traditional sense. So, plan it only if you have enough to spare. Apart from the day to day costs, let's look at the other costs.
Sustainable Development Fees (SDF)
This has been discussed a lot of late because the new SDF is pretty high. Earlier, it was free for visitors from India, Bangladesh, and Maldives and around $65 for everyone else.
Now it is INR 1200 (~$15) per head per day for Indians and $200 for everyone else! Do note that it is on a per day basis, so the longer you stay, the more expensive it'll get. You'll have to pay the total amount at the time of entry.
Do note that Indian and Bhutanese currencies are maintained at the same level (INR1=Nu1).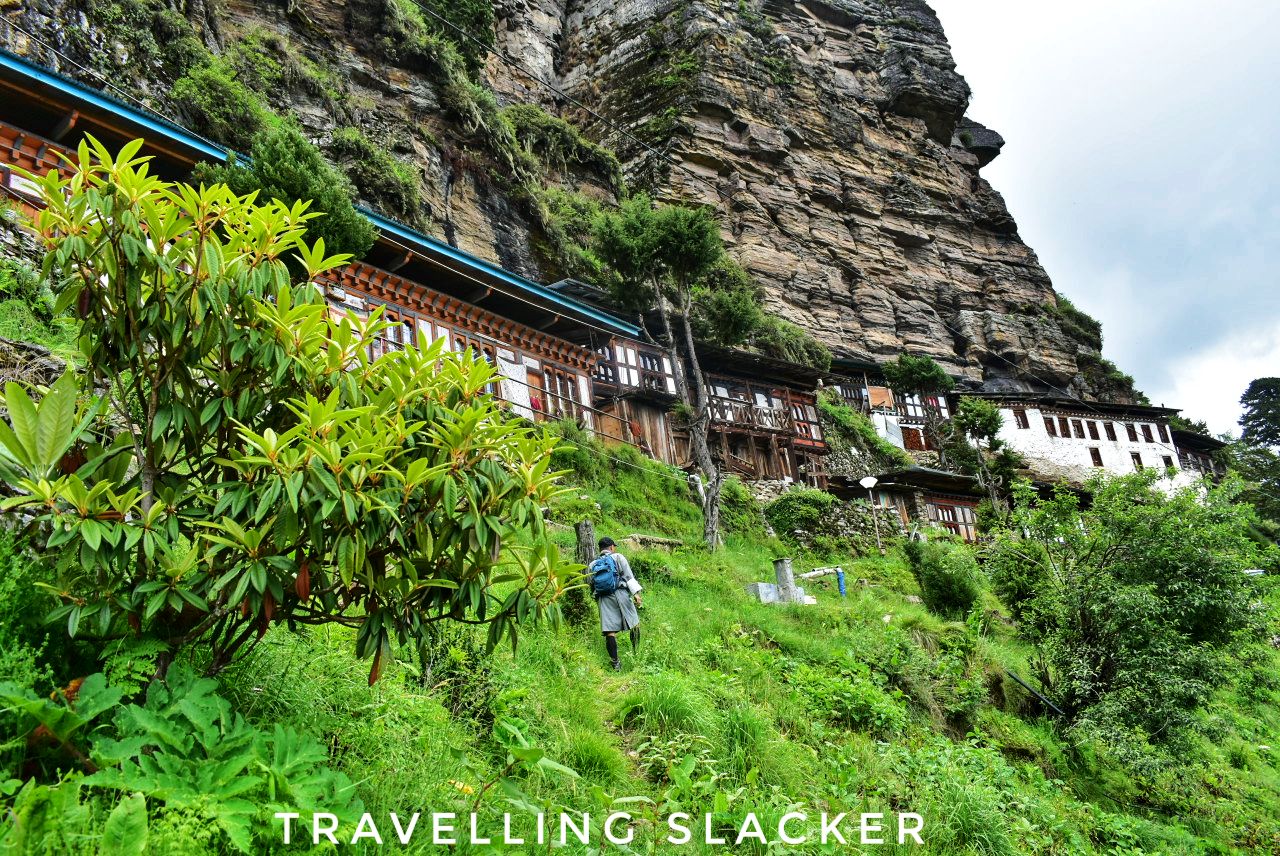 SDF Exemptions
The rules keep changing for from what I can gather,
Minors can get some discount.
If you spend a night at Phuntsholing during your trip, that night can be exempted.
If you are travelling for a long duration, there is a new plan. I think it is applicable only for non Indians who have to pay a hefty fee.
Depending on their planned itinerary, visitors can choose any of the following options with effect from June 01, 2023:
4 + 4: Pay the SDF of USD 200 per night, per person, for four nights, and receive up to four additional nights without the daily levy.
7 + 7: Pay the SDF of USD 200 per night, per person, for seven nights, and receive up to seven additional nights without the daily levy.
12 + 18: Pay the SDF USD 200 per night per person, for twelve nights, and receive up to eighteen additional nights without the daily levy.
SDF Inclusions
No, the SDF doesn't include anything. It is a fee to be paid over and above everything else you spend. It doesn't get you anything extra.
Bhutan Visa
Indians don't need visa. Other people have to pay $40 for a visa. You can apply online for the Bhutan Visa. Nationals of Bangladesh and the Maldives shall be eligible for a visa on arrival at the port of entry. Nationals of Switzerland and Thailand holding diplomatic and official passports shall be also eligible for a visa on arrival at the port of entry. However, visitors eligible for visas on arrival are recommended to process for a prior visa (online) to make the process quicker.
Travel Insurance
Travel Insurance is yet another compulsory cost in Bhutan. You must have it or they'll make you but their official insurance at the entry. Ass an Indian entering Phuntsholing I had to fill up a form and pay INR 500 for insurance for a short trip. Not sure if the rates are higher for others.
Additional Costs in Bhutan
From what I have seen, food is reasonably priced in most restaurants in Bhutan. However, what may disturb your plans is the entree fees or tickets to various attractions. Most places like monasteries , museums, and temples have entry fees ranging from Nu 500 to Nu 1000. In fact, we had to give up on a few monuments due to the high ticket price. I even heard that the tickets to Tiger's Nest were raised to Nu 2000 at one point but had to be reduced to Nu 1000 as visitors started avoiding it.
So, what's the total cost of travelling to Bhutan?
It depends on what you do and how much time you spend. There's also the cost of hotels, hiring a vehicle and a guide on a daily basis and it's better to get a package (I have never bought packages ever in my life but I had to in Bhutan to avoid all the hassle).
For Indians, average 5-7 days packages can cost anything between Nu 30000-40000. The packages usually also includes the SDF ($15) that the operator takes care of. Of course there are far more expensive packages where you'll be given five star facilities. It's up to you.
As for other nationals beyond India, all other costs remaining the same, the SDF will be far higher ($200 per day).
Also, these rates don't include transportation cost from your hometown to Bhutan. So, do your own math including those.
Also, from what I have learnt, there are a lot of multi-day treks here but they are extremely expensive. You may have to shell out anything from Nu 10000-20000 per day for trekking.
Entry Formalities and ID requirements
You need to produce your passport at the entry. Indians can also produce Voter ID but better to carry the passport (c'mon just get it stamped). For reasons best known to the authorities, Aadhar and any other Indian IDs are not acceptable. Also, the passport must have at least 6 months of validity.
Transport in Bhutan
Bhutan does have buses (small Coaster mini buses) but they are limited and mostly used by locals. They may not cover every location and tourists generally hire vehicles.
Own Cars and Bikes
You can enter Bhutan via land crossing from India using your own vehicles but that's an expensive option now. You have to pay Nu 4500 per day for having that vehicle apart from meeting a dozen of regulatory requirements and other expenses. For Bhutan, it's better to simply hire someone inside!
Hotels and Homestays in Bhutan
Here's the catch. While Bhutan does have budget hotels, they are used mostly by locals. The authorities want to showcase it as a premium destination for foreign tourists and they are required to stay at a minimum 3 Star accommodation. You can go higher but 3 stars is the lowest you can go. Some areas also have Homestays, they are usually located a bit away from main cities, in the villages with traditional houses and amenities. If that's what you want, you can talk to the operator before deciding your plan.
Top Places to Visit in Bhutan
Here's a quick list of areas to visit in Bhutan. I'll gradually make more detailed posts on the places I have visited.
Paro
Home to the only international airport in Bhutan, Paro is often the starting point for many travelers. Trek to the iconic Taktsang Monastery (Tiger's Nest) perched on a cliff, offering breathtaking views. Explore the National Museum of Bhutan, housed in a historic watchtower, displaying Bhutanese artifacts, and of course the Paro Dzong. Explore the eateries of the town in the evening for local food.
Thimphu
The capital city of Bhutan, Thimphu blends modernity with tradition, offering a unique experience. Witness the majestic Tashichho Dzong, a fortress-monastery and the seat of Bhutan's government. Stroll through the vibrant weekend market, where locals gather to sell fresh produce and handicrafts. There are museums, gompas to visit, along with the nearby Mishmi Takin preserve.
Punakha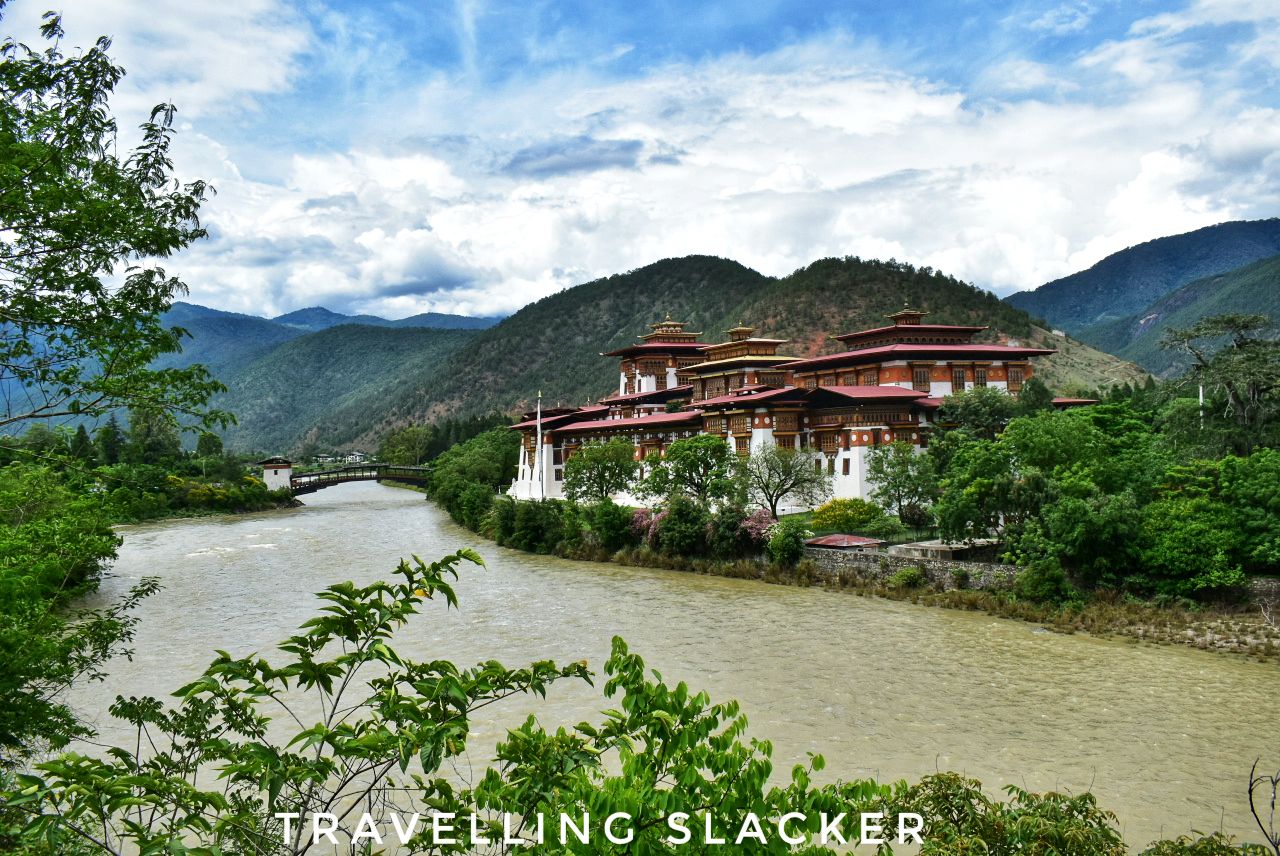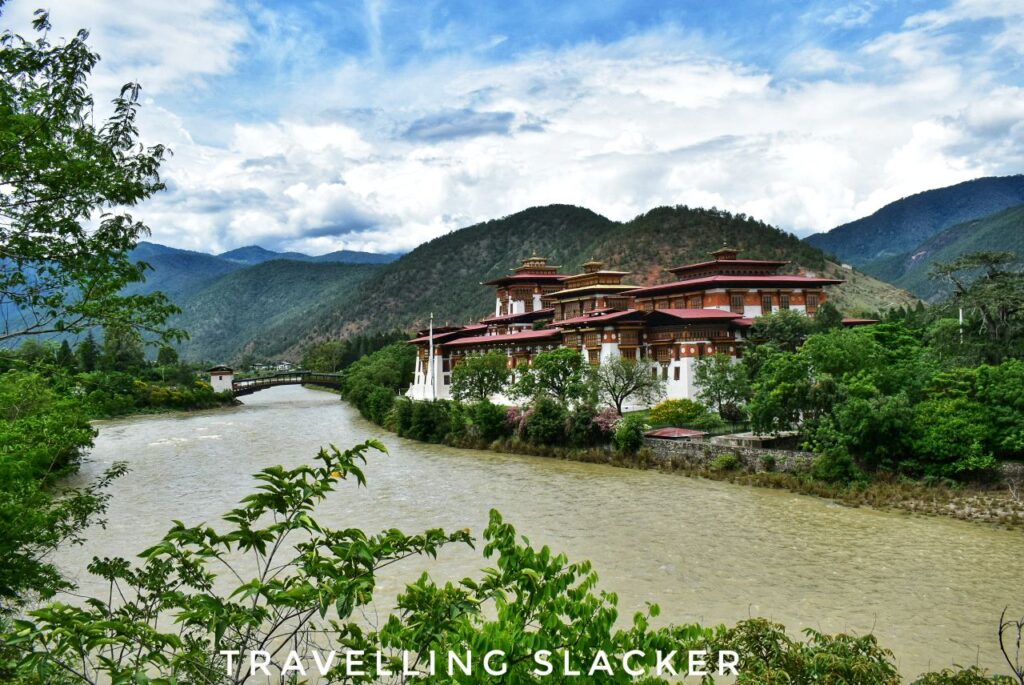 Known for its stunning Punakha Dzong, an architectural masterpiece and the second oldest dzong in Bhutan. Take a short hike to the fertility temple, Chimi Lhakhang, dedicated to the "Divine Madman" – Lama Drukpa Kunley.
Enjoy the scenic beauty of the Punakha valley, surrounded by lush rice paddies and the Mo Chhu River
Bumthang Valley
An area of historical and spiritual significance, often referred to as the "cultural heartland" of Bhutan. Visit the sacred Jambay Lhakhang and Kurjey Lhakhang temples, among the oldest in the country. Explore the impressive Jakar Dzong and experience the unique Bumthang Noodle Soup (buckwheat noodles
Haa Valley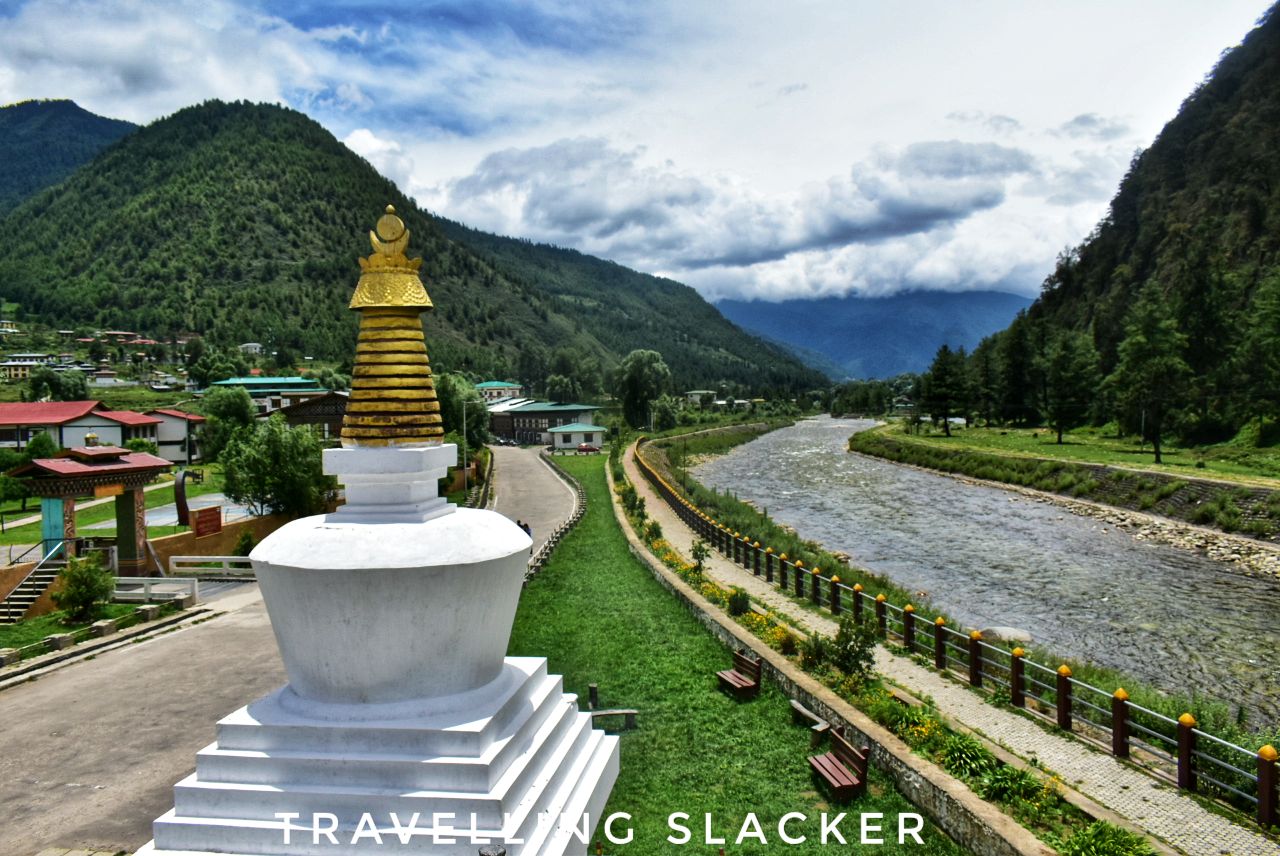 A less-visited gem, Haa Valley offers tranquil landscapes and a glimpse of Bhutan's traditional lifestyle. You can get there from Paro by crossing the 3900 meter high Chele La. Hike to the picturesque Juneydrak Hermitage, a cliffside monastery with awe-inspiring views. Witness the annual Haa Summer Festival, celebrating local culture, cuisine, and traditional sports
Gangtey (Phobjikha)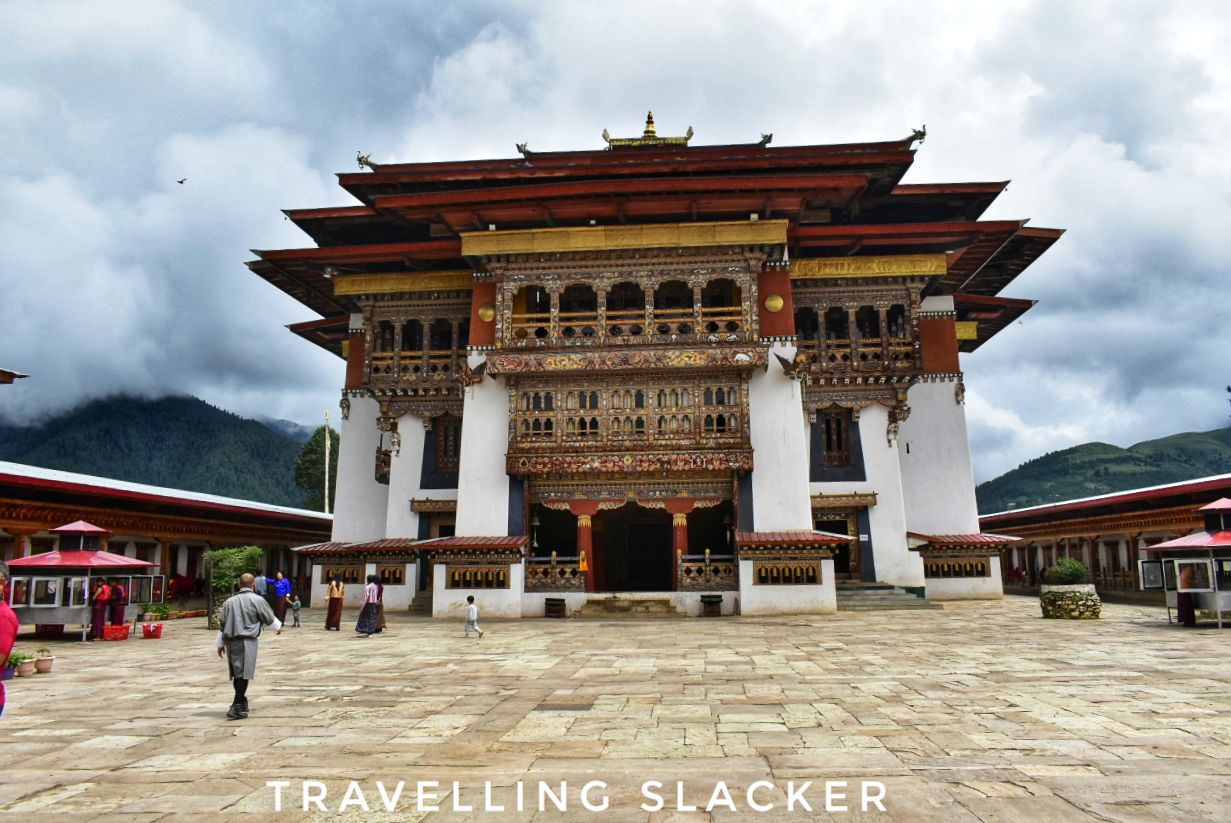 Famous for the migratory Black-Necked Cranes that arrive in the autumn from Tibet, it is a vast green valley with many small hamlets scattered all over. Explore Gangtey Monastery, a stunning monastery that overlooks the Phobjikha Valley. Embark on nature walks in the serene valley, surrounded by lush meadows and beautiful landscapes.
Trongsa
Home to the impressive Trongsa Dzong, strategically located on a ridge with breathtaking vistas. Explore the Ta Dzong, a watchtower converted into a museum showcasing Bhutan's historical artifacts. You can trek to the hidden gem of Kuenga Rabten, an ancient palace with intriguing legends.
Eastern Bhutan
Eastern Bhutan is a captivating region brimming with natural beauty and cultural riches, and at its heart lies the enchanting town of Trashigang. Nestled amidst verdant valleys and lofty hills, Trashigang exudes an old-world charm, characterized by traditional Bhutanese architecture and vibrant local markets. As one of Bhutan's largest districts, Trashigang offers a glimpse into the kingdom's authentic way of life, where age-old customs and religious practices are deeply cherished. Visitors are mesmerized by the awe-inspiring landscape, which includes dense forests, cascading waterfalls, and the mighty Drangme Chhu River meandering through the valleys. The eastern region, with Trashigang as its cultural and administrative hub, offers a unique opportunity to experience Bhutan's rural authenticity and immerse oneself in the warm hospitality of its people.
Trekking and Adventure Activities in Bhutan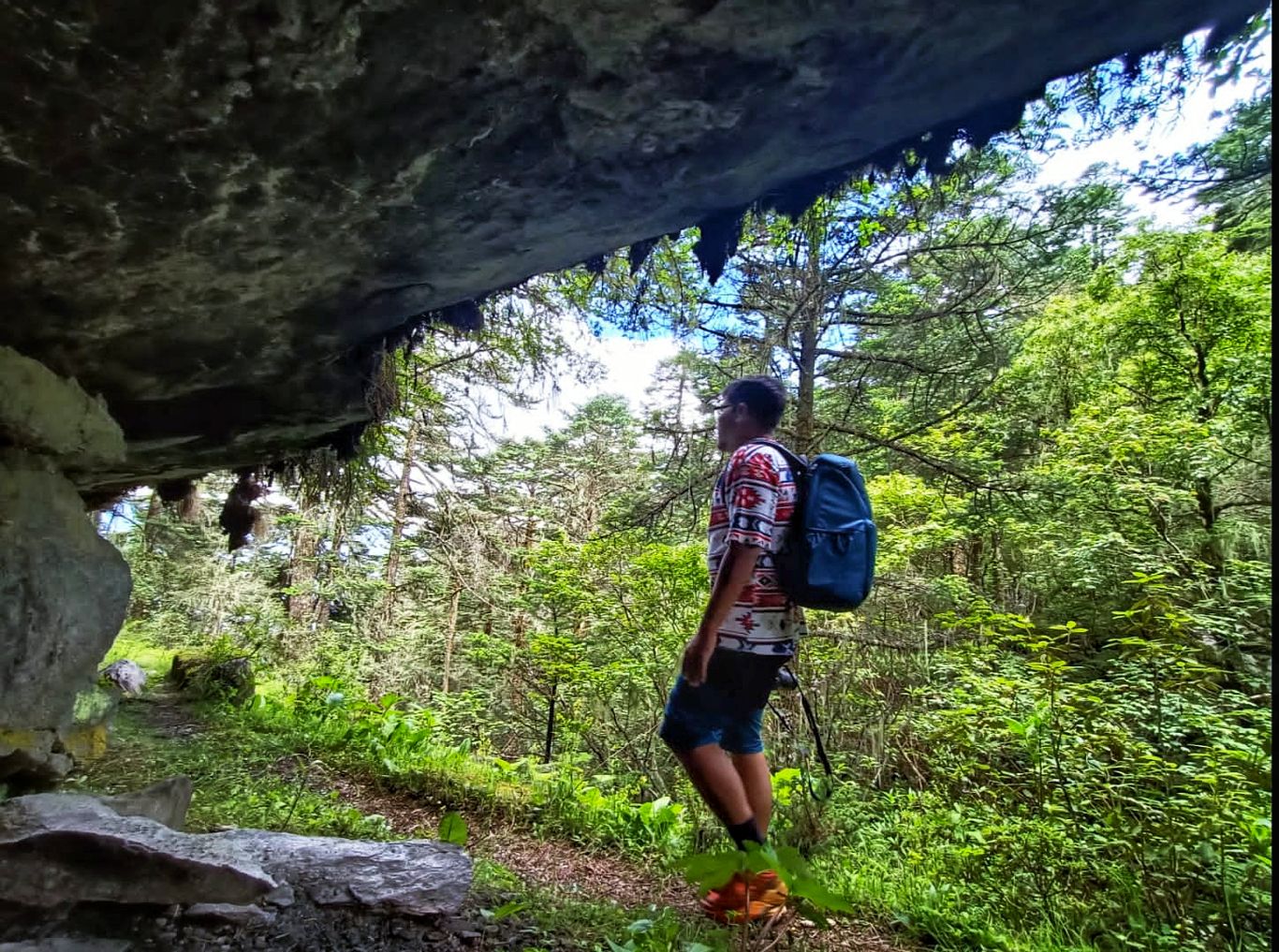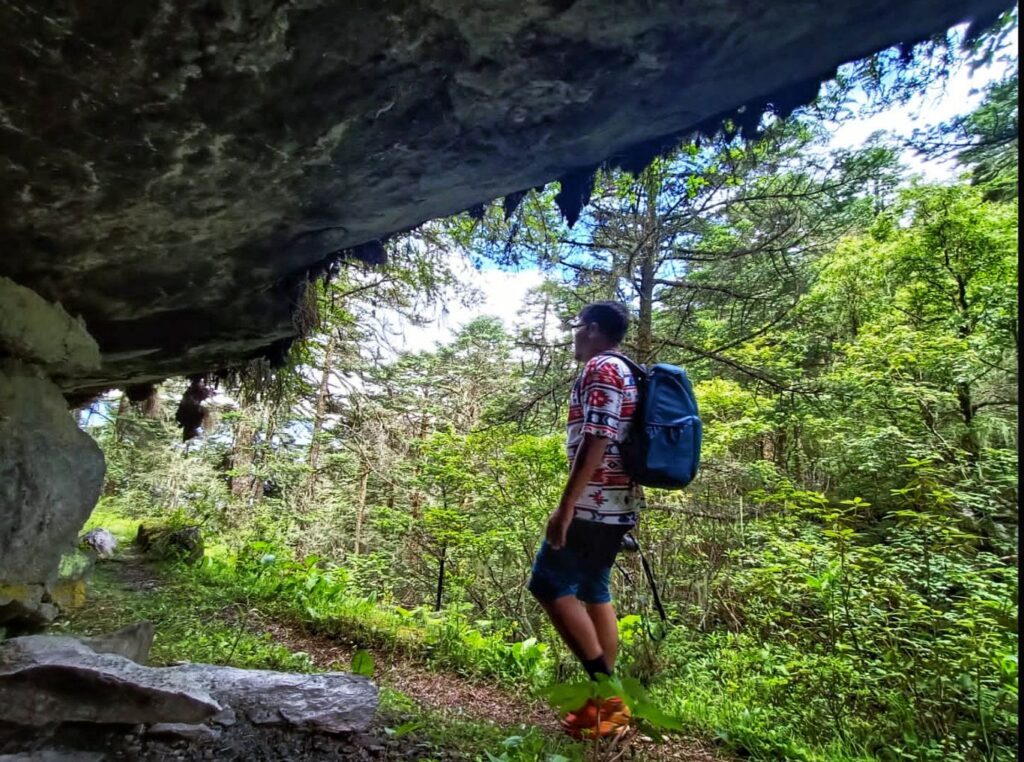 Apart from usually sightseeing, one can go for more physically demanding activities like trekking and rafting in Bhutan. As mentioned before, multi-day treks are pretty expensive. You'll have to talk to your operator beforehand and figure out.
Unguided trekking is not allowed and simply not possible in Bhutan. You have to go through a local operator.
We did three simple short day hikes, on three consecutive days including a pleasant walk through the Phobjikha Valley to Gangtey Monastery, a downward hike from Chele La (3900 meters) to Kila Nunnery, and finally the hike to the iconic Tiger's Nest Monastery.
If you want big treks, the most iconic one is the Snowman Trek that lasts almost a month! Apart from that, there are many multi day treks possible.
Wildlife Experiences in Bhutan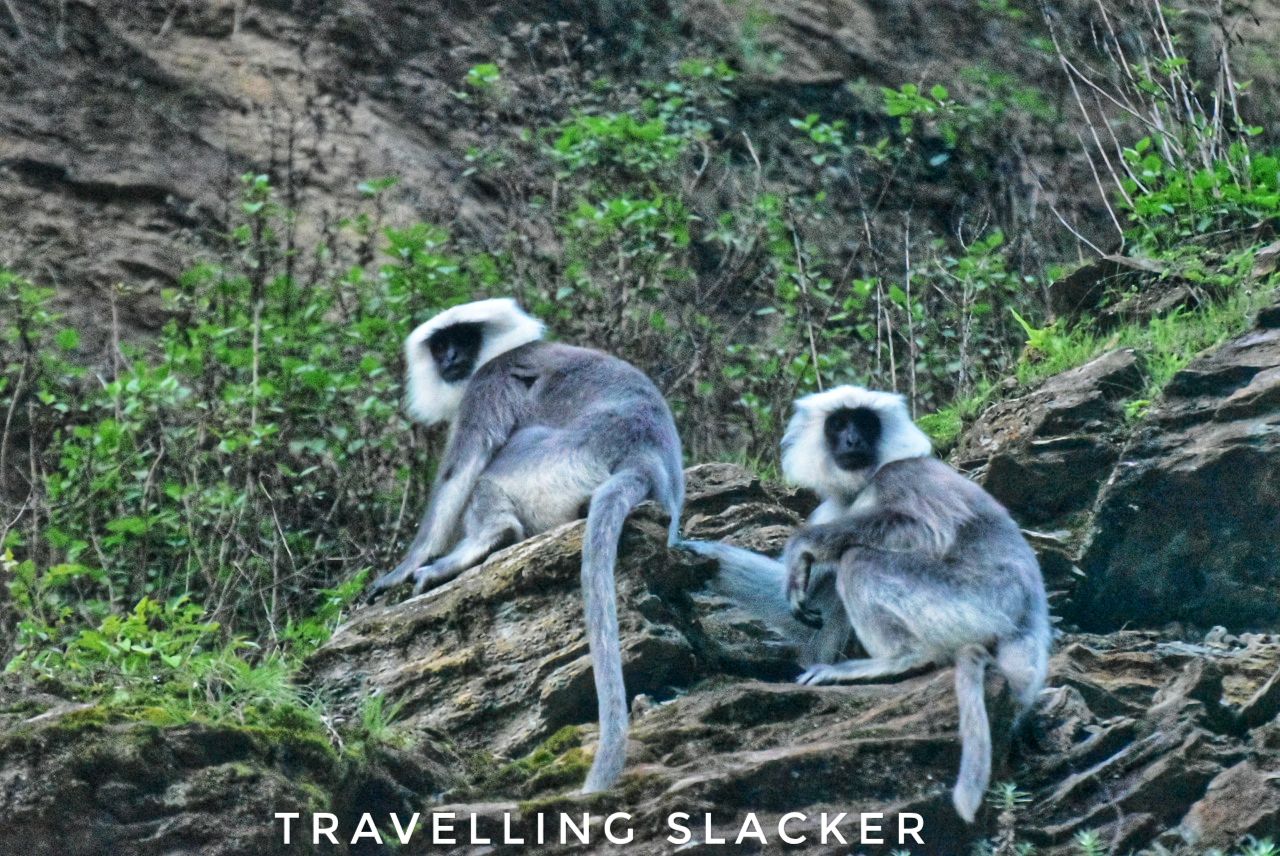 Bhutan boasts of several spectacular national parks that are at the heart of its wildlife tourism. Among the most prominent ones is Jigme Dorji National Park, the country's largest protected area, covering vast stretches of lush forests and alpine meadows. This park is home to a wide array of wildlife, including the elusive snow leopard and takin, Bhutan's national animal. Another gem is Royal Manas National Park, which spans across the southern foothills and lowlands, offering a haven for Bengal tigers, Indian elephants, and the rare golden langur. Bhutan also takes great pride in preserving the unique biodiversity of its eastern region through the Bumdeling Wildlife Sanctuary, where the critically endangered black-necked cranes migrate to during the winter. This sanctuary not only protects these graceful birds but also provides a sanctuary for various bird species. Moreover, the Phibsoo Wildlife Sanctuary in the southwest is famous for its vibrant birdlife, and it serves as an essential corridor for the movement of wildlife between India and Bhutan.
What to Eat and Drink in Bhutan?
Bhutan has a lot of interesting local food to try. Due to proximity, Indian food is also easily available. Usual stuff of the Tibetan sphere including momos, thukpas and various type sof noodles are easily available. Here are a few local things you can look for.
Ema Datshi: No exploration of Bhutanese cuisine is complete without savoring Ema Datshi, the beloved national dish. This fiery concoction comprises green chilies cooked with cheese, creating a spicy and savory blend. The addition of local cheese called "datshi" gives the dish a creamy texture, balancing the heat of the chilies. Ema Datshi is often served with red rice, offering a delightful combination that exemplifies Bhutanese comfort food. There can be various variants of Datshi like Kewa Datshi (with potato), mushroom datshi, spinach datshi etc.
Buckwheat Products: Locally cultivated buckwheat flour is used to create different varieties of known products. For example, we tried Hoentey (buckwheat dumpling/momo) aand Khulee (buckwheat pancake that looks like Set Dosa from southern India) with Datshi.
Phaksha Paa is a savory dish that combines succulent pork with red chilies and radishes, creating a delightful blend of flavors. The meat is marinated with local spices and simmered until tender, resulting in a mouthwatering dish that pairs well with red rice. Phaksha Paa is a testament to Bhutan's mastery of combining simple ingredients to create extraordinary tastes.
Jasha Maru is a hearty chicken stew infused with Bhutanese spices, garlic, ginger, and onions. This flavorful dish is a comfort food staple, often enjoyed with red rice. The aroma of the stew simmering on the stove is sure to whet your appetite and leave you wanting more.
Suja, or butter tea, is a traditional beverage cherished by the Bhutanese people. Made with yak butter, salt, and tea leaves, Suja provides nourishment and warmth, making it a popular choice in the cold mountainous regions. The tea is churned to create a frothy consistency, and its unique salty taste might take some getting used to, but it's an integral part of Bhutan's hospitality.
As far as alcoholic drinks are concerned, you will be served Ara at most traditional places. Apart from that Bhutan has many homegrown beer and wine brands. In fact, most general wateries also serve beer.
Top Festivals in Bhutan
Paro Tsechu: Held in Paro, this is one of the most famous festivals in Bhutan. It usually takes place in March or April and features masked dances, religious rituals, and vibrant celebrations in honor of Guru Rinpoche, the saint who introduced Buddhism to Bhutan.
Thimphu Tsechu: Celebrated in the capital city, Thimphu Tsechu occurs in September or October. The festival showcases a series of sacred mask dances, traditional folk performances, and a colorful procession, drawing locals and tourists alike.
Punakha Drubchen and Tsechu: Punakha, the old capital of Bhutan, hosts both the Drubchen (a prelude to the Tsechu) and the Tsechu in February or March. The festivities include the dramatic reenactment of a medieval battle, followed by the customary mask dances during the Tsechu.
Jambay Lhakhang Drup: Located in Bumthang, this festival is celebrated in October. It is famous for the "Mewang" (fire blessing) ceremony, where people walk over burning embers to cleanse themselves of sins and gain blessings.
Wangduephodrang Tsechu: Taking place in September or October in Wangduephodrang, this festival features traditional mask dances and cultural performances in the picturesque setting of the Wangduephodrang Dzong.
Haa Summer Festival: This unique festival is celebrated in Haa Valley during July, showcasing the region's nomadic culture, traditional sports, and Bhutanese cuisine.
Black-Necked Crane Festival: Held in Phobjikha Valley in November, this festival celebrates the arrival of the endangered black-necked cranes to their winter habitat. It includes cultural performances and activities to raise awareness about conservation.
Matsutake Festival: Taking place in Ura Valley during August or September, this festival celebrates the prized Matsutake mushroom, with cultural displays, local games, and mushroom picking.
Nimalung Tsechu and Kurjey Tsechu: Celebrated in Bumthang and dedicated to Guru Rinpoche, these festivals offer a unique opportunity to witness traditional dances and rituals in sacred settings.
Trongsa Tsechu: Held in the historic Trongsa Dzong in December, this festival showcases captivating mask dances and cultural displays, attracting both locals and tourists
Spirituality and Wellness in Bhutan
As a Buddhist nation, Bhutan naturally has many spiritual centers. You can discuss with the locals if you want to spend more time in some of the monasteries and meditate or explore Buddhist theology or philosophy in a deeper manner.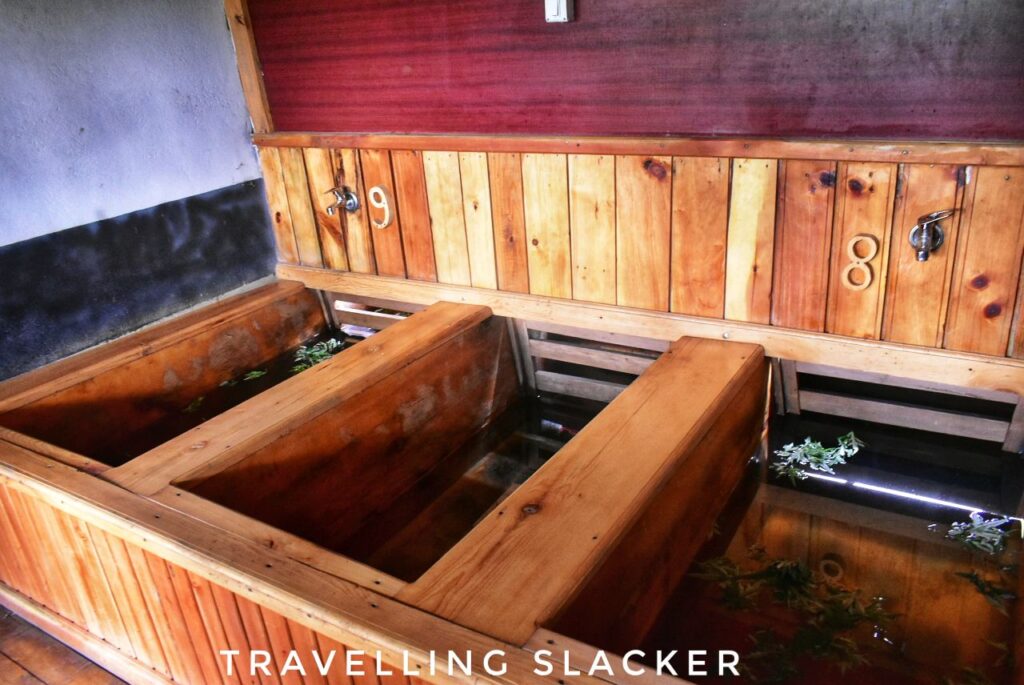 If you are looking for more comfort and wellness for yourself, consider taking the famous hot stone bath of Bhutan. It's a traditional method of boiling water with red hot stones while adding medicinal herbs to the water. Talk to the locals about this.
Best Season for Visiting Bhutan
Just like any Himalayan destination, Spring-Summer (March, April, May, June) and autumn (September, October) are the best seasons for enjoying Bhutan. Weather is clear during these times and the colours are great. The winter naturally brings cold and snowfall, which has its charm but some remote areas may get blocked due to snowfall. Similarly, the monsoon of July and August makes it difficult due to rains and landslides.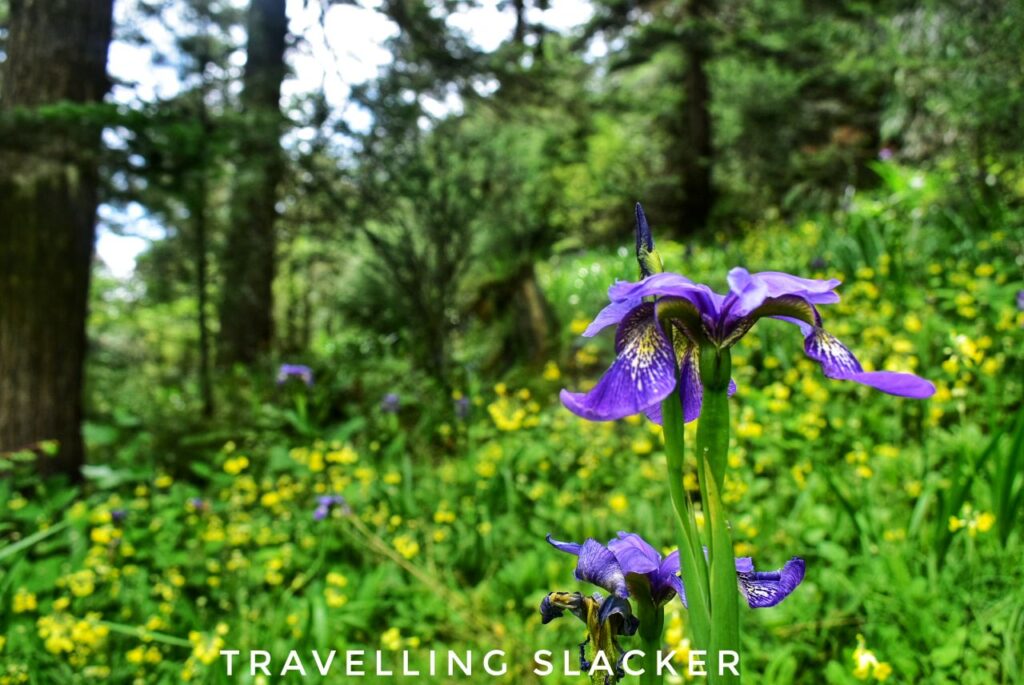 However, I did visit in July, it's a good time for lush greenery and wildflowers in the valleys. Only on our last day it rained and we faced several roadblocks due to landslides while returning to Jaigaon border. Nevertheless, the Border Roads Organization of India is active here too and the blocks were cleared after some wait.
Phone and Data Connectivity in Bhutan
Network is good in bigger towns. I found it to be a bit weaker in Phobjikha valley. Hotels will always provide WiFi. If you are form India you can also buy a roaming package from Airtel if you have that SIM (although these packages are expensive). You can also look to buy a local SIM.
Looking for an operator?
It is not that hard to find a local tour operator. Make sure that it is a registered operator. You can also seek help from any operator in your country if they have contacts in Bhutan. I also went with the help of my old friends in Summiters Adventures in Bangalore who helped with local contacts. Here's the details of a week-long Bhutan package they are planning.