Finally, I am back with a full-fledged book, something that is available both as paperback and ebook.
The most difficult year is over (& I thought the same about the previous one, which now looks mild in comparison). We can't be sure about the next one too.
Circumstances kept intervening every time I tried to reclaim my normal life and eventually, personal losses made it even more difficult & I've been mostly inactive here of late. Anyway, I'd like to start this year on a productive note.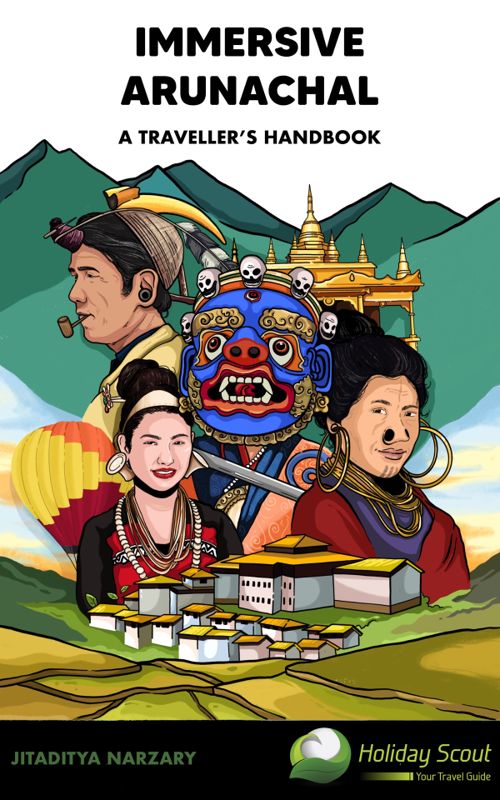 I discussed about the possibility of this book last year with
Sange of Holiday Scout
but it kept getting delayed due to the situation. Some of my friends know about it already but finally, I am making the public announcement.
Immersive Arunachal book was planned because of the potential we see in Arunachal Pradesh that still hides more than it offers to the visitors. New attractions from the state keep getting discovered, developed, and added to the tourist map all the time. While the traditional tour operators only cover a handful of spots, new-age tavellers are looking for more intimate experiences and cutting-edge adventures.
I am planning certain other books. Hopefully I will be able to work on them this year and it won't be as terrible as the last year.