Everybody knows about the Humayun's Tomb which is also a UNESCO World Heritage Site. I have nothing new to add to it and so not saying much apart from reiterating the fact that it is probably the earliest complete example of Mughal architecture, gardening and craftsmanship at its peak. It is as grand as Tajmahal but predates it by almost a century while displaying most of its characteristic elements. So, I am just sharing the images from all angles, covering not only the tomb but several other monuments within the complex.
Tomb and mosque of Isa Khan
This even predates Humayun's tomb. Isa Khan was a nobleman who served Sher Shah, Humayun's Nemesis.
Bu Halima's Tomb and Garden
Strangely enough, nobody seems to be sure who this lady was. But she has a small tomb and a pretty lavish gateway named after her.
Araba Sarai
Afsarwala Tomb and Mosque
Tomb of some "afsars" (officers) of that era.
Nai ka Gumbad
It is known as the Barber's Tomb. Not sure whose barber it was. Nevertheless at least one of the serfs got a good deal it seems.
Humayun's Tomb
Now, here comes the actual Humayun's Tomb. It was a good day to begin with and it had gotten better by the time I reached here. Intermittent rains had washed away the dirt accumulated over the winter and the clouds added character to the background. The golden hour also added an extra layer of colour to the images.Do note that I went alone and I do not know the human beings appearing on various frames.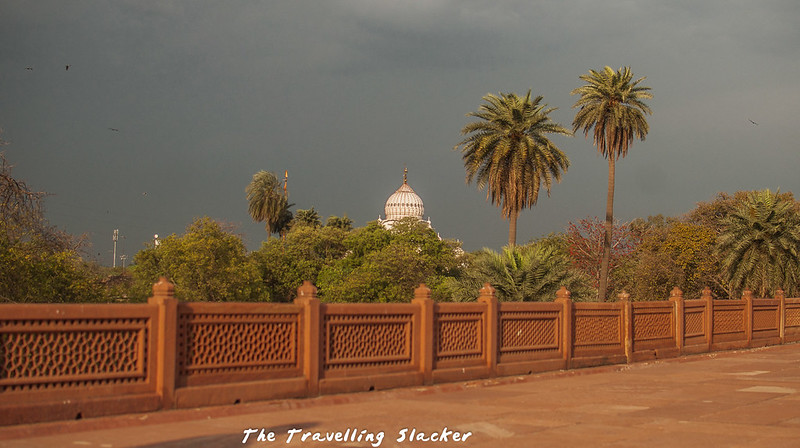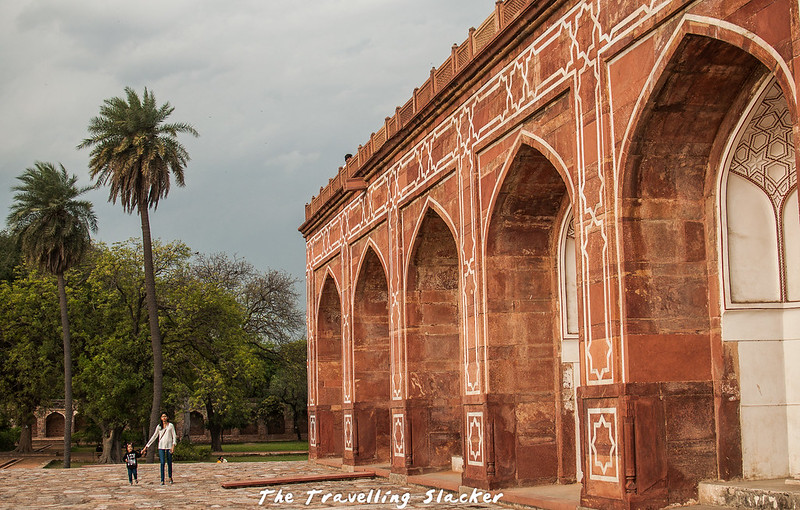 Nila Gumbad
Finally, this one is located outside the complex, very near to the railway tracks. For some reasons it is closed from all sides and I could not go near the monument.
PS: I tried to enter the nearby Sunder Nursery which also has a few monuments. I had seen them before but this time I was flatly denied entry. This bureaucratic stupidity needs to stop.
PPS: Do check out my list of 10 Things Nobody Told You to Do in Delhi.