As Goa has become synonymous with beaches and overcrowded shacks around them, Goa Tourism, at times, may seem to take a backseat and many people are beginning to explore other options for a more serene vacation. At best you can end up visiting the Old Portuguese heritage monuments. Surely these are great options too but many people do not realize that this tiny state still hides a lot of treasures in plain sight. So, here are a few ideas that you can consider when choosing your Goa Packages.
Go Far North
Tired of hanging out in the crowded markets around Baga and Calangute? Well, most people are, but they do not know that the lands beyond that also have more to offer. Keep driving northwards and you will discover one secluded beach after another. You can stay at Morjim, generally frequented by Russians. If the season is right, you can also spot Olive Ridley Turtles there. There are other hidden gems out there, but it will be better if you discover them on your own. And this is not the only one! Check this excellent post to find more details about some other secluded Goa beaches that you can explore.
Don't be scared of the Monsoons
Monsoon is considered to be the off season. You cannot swim in the sea when it rains. However, this also means that there are less people, rates are cheaper, and the air is fresh. Soak in all the greenery around you, replenish your tired soul, run, cycle, do small treks along the hills.
Go Deeper into the Sea
Why restrict yourself to the beaches? Explore deeper and get to know the life beneath the blue waters. There are many scuba diving opportunities in Goa where you can learn how to do it and then explore more. Some more famous sites for diving, such as the Pigeon Islands are also not far from Goa coast although it is actually a part of Karnataka.
Know Your Spices
Spices are an integral part of Indian cuisine and we are proud of it. But how many of us know where they come from? Go for a fragrant spice walk along the spice plantations for an exciting as well as educative experience. There are many plantations in Goa that maintain farmstays and arrange for walks. Do a bit of research and you will surely land on some great experiences.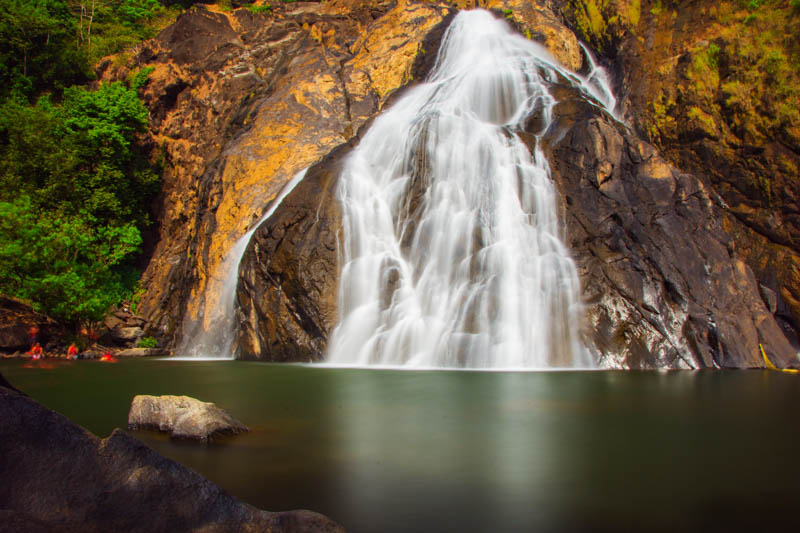 Get close to Nature
Finally, the nature has blessed this small state with a lot. The turtle and underwater adventures mentioned earlier were just examples. The butterfly park in Ponda is a great option, so is the jungle trail leading up to Dudhsagar waterfall.  You can explore are several wildlife sanctuaries too, depending on your location and time at hand. What you get to see n these jungles will depend on the season of the year, but you will surely not be disappointed under any circumstances.