Canada is unquestionably one of the most beautiful countries in the world. It is gifted with its unique natural beauty and acts as the home to 16 UNESCO World Heritage Sites. But are these enough reasons to visit Canada? Here are some more reasons to further convince you of making Canada as your next travel destination.
Affordable Travel
While you might not guess it at first, traveling to and within Canada is affordable. You can find a variety of travel accommodation types such as Liberty Market Condos or AirBnBs. The Canadian Dollar is also historically cheaper than the US Dollar. This makes Canada an affordable travel destination for a lot of visitors.
Hotel and Accommodation
When it comes to hotels, there are numerous options in the big city that you can expect competitive pricing. Make sure you plan your travel ahead of time to find great deals on where to stay.  Since Canada is suitable for year-round travel, there is no off-season for visiting. But if you want to save on your accommodation, make sure to book them in smaller cities instead of the major ones.
Travel Destinations For Every Season
One of the main reasons to travel to Canada is that it is a great year-round destination. There are travel options for all kinds of tourists and all ages. Each season brings something different so you can visit different times of the year and have a unique experience every single time. During the summer, you can go skiing or hiking at Banff National Park. You can also explore the sights at major cities such as Toronto, Vancouver, or Montreal. In the winter, you can check out the ski resorts in Whistler or the Rocky Mountains. When springtime comes, check out one of the many wine regions in Canada, such as those in the Niagara Wine Region. During autumn, you can experience the beauty of nature at Cape Breton or Prince Edward Island. Indeed, there is something for everyone in every season.
The Beauty of Northern Lights
If you are seeking destinations that enable you to witness the natural marvel that is the Northern Lights, you can go to Canada! The ghostly glow and hypnotic quality of the aurora is something that you have to see for yourself to appreciate. This natural phenomenon is common in various parts of Canada. This celestial light display is what happens when the charged particles of the sun interact with the atmosphere's molecules and atoms. Some of the best destinations in Canada to spot the Northern Lights are Whitehorse, Northern Labrador, Dempster Highway, and Yellowknife.
Marvel at the Wildlife
Just as Canada is rich in natural wonder, it is also rich in biodiversity. The polar bear is the most notable among them that tourists often seek out when they travel to the country. A trip to Hudson Bay in Manitoba won't disappoint. In particular, you need to visit the remote village of Churchill to find an abundance of these polar bears. Other must-see wildlife and the best places to spot them include the white-tailed deer in Saskatchewan, mountain sheep in Banff National Park, and elks in Edmonton. Other wildlife that you will find in various parts of Canada includes bison, moose, white-tailed prairie dog, bald eagles, and grizzly bears.
Be In Awe with Nature
There are a few countries in the world that can boast of as many natural attractions as Canada does. For one, it has more coastline than any other country in the world. It is also home to many lakes, rivers, mountains, arctic lands, grasslands, and forests. The landscape and natural wonders are as diverse as the identity of Canada itself. Therefore, it is possible to spend weeks to months exploring this part of the world to see everything that it can offer. There are plenty of outdoor activities that you can do while in the country. You can do camping, hiking, skiing, snowboarding, fishing, golfing, mountain biking, kayaking, canoeing, and more.
Experience The Unique Canadian Culture
Canada is a country filled with so much history and cultural heritage. If you are the type of traveler who loves learning about historical events and local culture, Canada will not disappoint. There are many festivals that you can partake in if you want to get a glimpse of the country's culture and history. The Calgary Stampede is one of the historical events that are held in Canada on an annual basis. The Toronto International Film Festival is also one of the most coveted film festivals in the world. And for those who want to appreciate more of Canada's natural beauty, check out the Canadian Tulip Festival or the Quebec Winter Festival. For a unique insight into Canada's folk and music history, do not miss the Edmonton Folk Music Festival.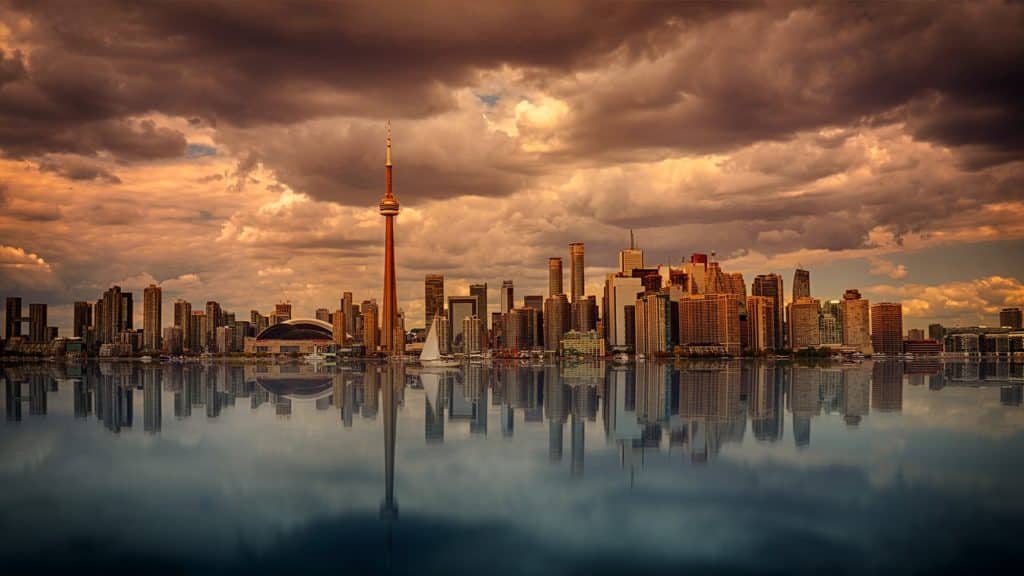 Embrace the Canadian Diversity
Ultimately, Canada is a country defined by its diversity. From the culture to its landscapes and climate, it is all about diversity. This is also part of the reason why Canada is a family-friendly destination. There are plenty of activities and destinations to suit any interest. Furthermore, Canada is known as a country of immigrants and its immigration policies encourage diversity. When you explore the major cities of this country, you will uncover different ethnic neighborhoods and shops that celebrate this diversity. So what are you waiting for? Plan your trip to Canada today and enjoy the many beautiful attractions, natural wonders, and amazing activities it has to offer!