I am not someone who follows itineraries and so far, I don't remember making itineraries in my 8 years of travel blogging. Nevertheless, people do look for the same and a lot of people even send me queries asking for them. So, I am planning to do more of these. To start with, I am making some itineraries in Sikkim. Over the next few days, I will keep adding more and more itineraries to it.
Sikkim & Darjeeling Basic Itinerary (8 Days)
This is an itinerary covering the extreme basics of the region. I personally encourage people to go beyond these and explore more but I know that most people have limited time and other issues. So, here it goes.
Day 1 Reach Darjeeling
Take a flight to Bagdogra near Siliguri, which is the main airport for both Darjeeling and Sikkim and is well-connected with the rest of India. Get a cab/bus and go to Darjeeling (72 km/3 Hrs) and check into a hotel. Enjoy the colonial charms of Darjeeling and its toy train, which is a UNESCO Heritage Property. You must have seen these sights in many Hindi films and this is your chance to experience it yourself. If the weather is clear, you should get a good view of great Himalayan peaks from various points.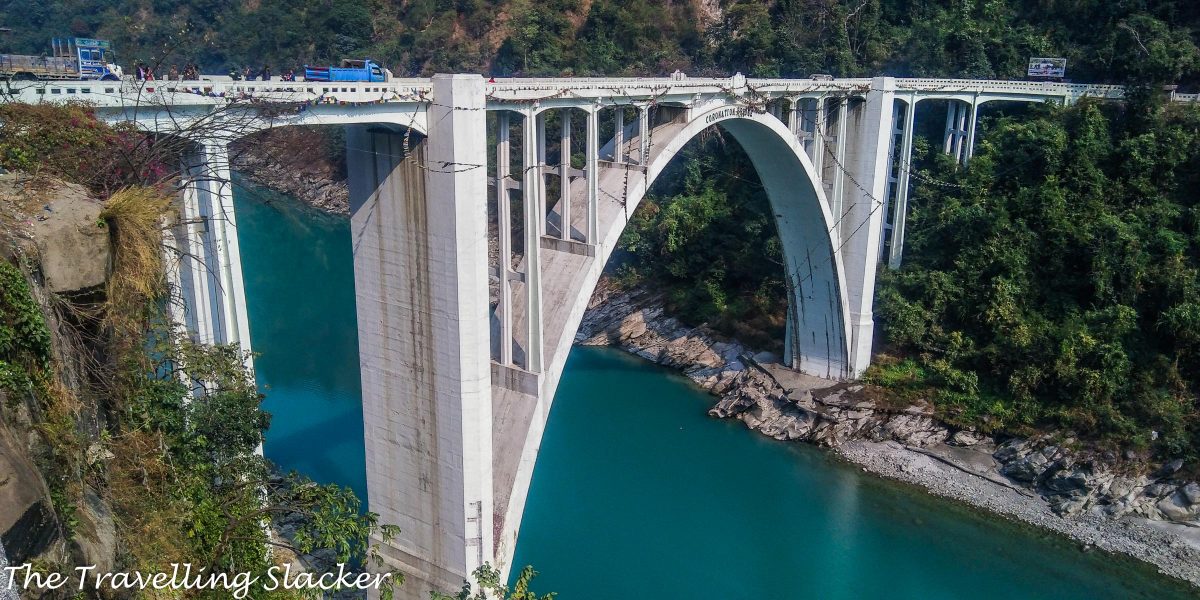 Day 2 Explore Darjeeling
Spend the day exploring the classical attractions of Darjeeling. This includes a climb up to the famed Tiger Hill to witness the sunrise through the Himalayas (Views depend on the weather though). Later on, return to town and explore many other Darjeeling attractions like the Ghoom Monastery, and the Museum at Himalayan Mountaineering Institute replete with the memory of the great Tenzing Norgay. If you have time, you can also make a day trip to Kalimpong (50 KMs/ 1.5 Hrs), another colonial delight with 19th-century bungalows, churches, monasteries, and orange orchards. Return to the hotel and relax in the evening.
Day 3 Drive to Gangtok
Drive to Gangtok (100 KMs/ 3.5 Hrs). Finally this is your day to enter Sikkim. Check into a hotel or homestay out there. Use the second half of the day for local sightseeing. You will find scores of monasteries, chortens, and other Buddhist attractions in the city. You can also drive a bit out of the town to visit nearby monasteries such as Rumtek, Enchey, and Lingdum. In the evening, walk around the glitzy marketplace at MG Road, and enjoy a good Thakali Thali. In the meanwhile, don't forget to collect your permits for Nathu La and Yumthang (Any tour operator can arrange it once you provide your ID and photographs).
Day 4 Changu Lake & Nathu La
Today is a day trip to Changu Lake (Also spelled Tsomgo Lake) at 3700 meters and Nathu La at 4300 meters. These are located barely at a distance of 55 KMs but do note that it is a difficult high altitude road and also it tends to get jammed due to excessive tourist flow. So, start early in the morning. The views depend on the season. In the winter, the lake gets completely frozen and people can even walk above it. Otherwise, you will get delirious bluish-green water. Nathu La, as you might know, is an ancient trading route connecting to Tibet. It was the part of a branch of the Old Silk Route that eventually connected China to the ports of Bengal. There are restrictions here due to security reasons.  Return to Gangtok in the evening and relax.
Additionally, the route goes further towards Dzuluk, where you can enjoy the full glory of the Silk Route. But for a day trip it won't be feasible. Read this post for more information if you are still interested.
Day 5 Gangtok to Lachung
Today drive to Lachung in North Sikkim (118 KMs/ 5 Hr). You will pass through places like Mangan (known for cardamom cultivation) and Chungthang (Confluence of Lachung and Lachen Rivers that form Teesta). Lachung is a village that is gradually growing into a  tourist hotspot. It is still a sleepy place on the edge of the mountains.  You can walk around the village and visit the local monastery on the other side of the river. Ask for Tongba, the local millet-based beverage at the hotel at night.
Day 6 Yumthang Valley
Today finally you will drive to Yumthang Valley. It is known for its rhododendron groves and flowery meadows in spring & summer. It gets covered in snow in winter but still remains popular among tourists. It is around 25 KMs from Lachung. In the winter it remains covered in snow but the best time is Aprilhave time when rhododendrons bloom. There is also a natural hot water spring here where you can take bath. Return to the hotel in Laching in the afternoon.
Read my Yumthang Travelogue for more details.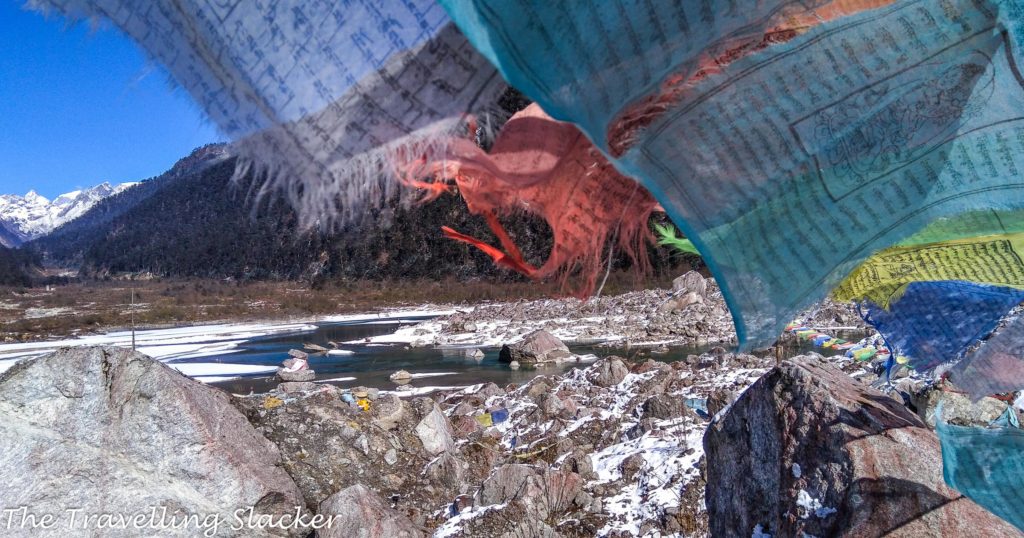 Day 7 Drive to Namchi

Today is the day of return. But to make the most of the time, you will not return to Gangtok but move on directly to Namchi (150 Kms/ 6 Hrs). En-route, you will take a small detour to Ravangla, where you will visit the Buddha Park, lorded over by the gigantic Tathagata statue. It will be a long ride but you will enjoy Namchi in South Sikkim, which is smaller than Gangtok but much bigger than Lachung. You can visit the gigantic Samdruptse statue built atop the hill near Namchi and relax at the hotel in the evening.  The town also has a complex with replicas of Char Dham temples. I personally don't care about replicas but a lot of domestic tourists visit it.
Day 8 Drive to Temi and then to NJP/Bagdogra and return
Today is the day of return, but not without some action. Leave early to Temi Tea Garden (20 KMs/ 40 Mins), famous for its views as well as its organic products. Click pictures and buy some organic tea at the shop. Finally, after this, drive back to Bagdogra (124 KMs/ 4 Hrs) and catch your flight.