Are you gearing up for your first ever Himalayan trek? 
Then you must be having a lot of doubts. People like me, who are used to it, don't waste too much time in preparations but I remember those times a decade ago when I also had similar doubts. If you have not done it before, you will naturally have a lot of doubts in your mind. That is why I am listing out a few points that you should consider before planning the trek.
Short Trek or Multi-Day Trek?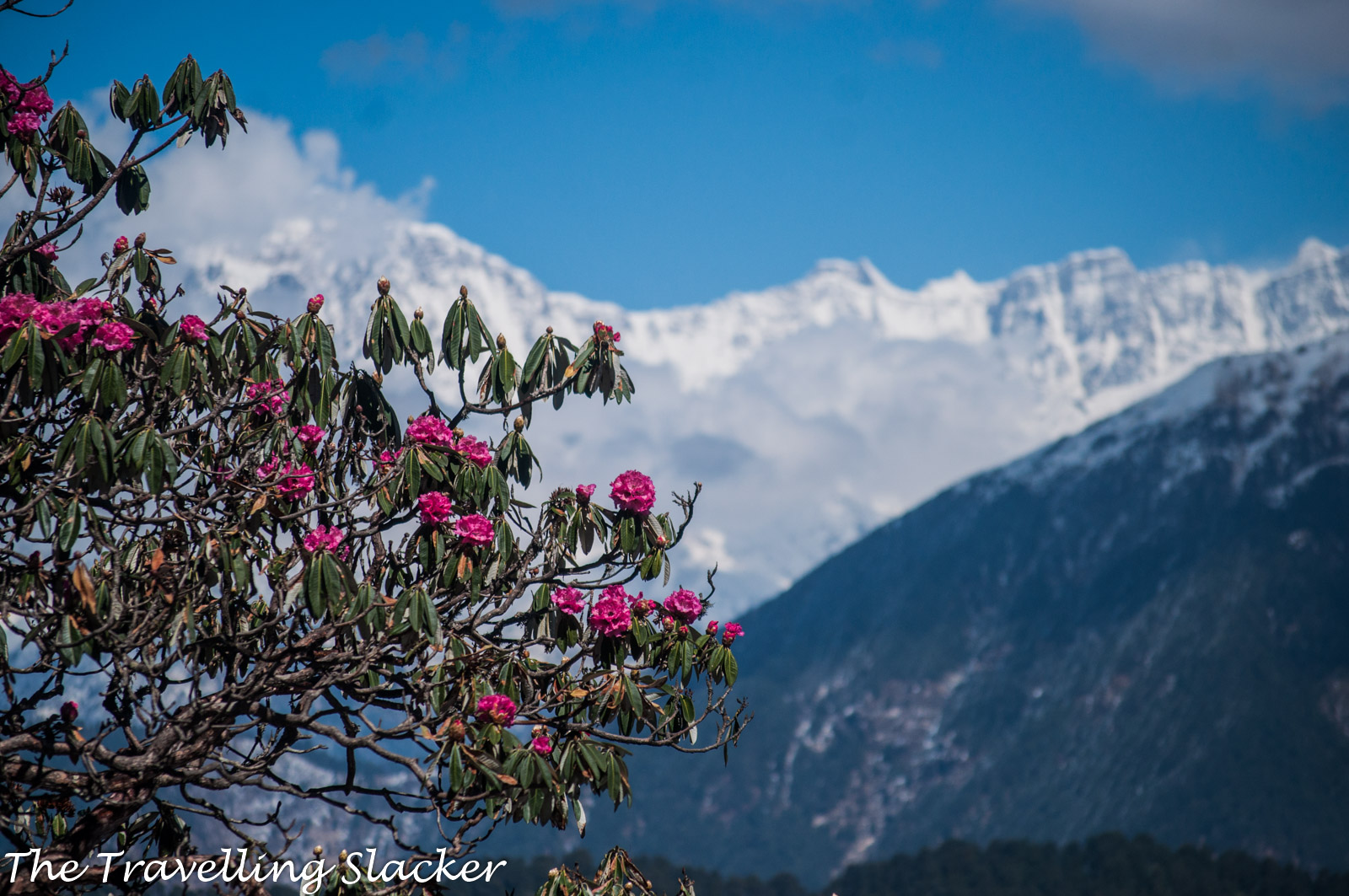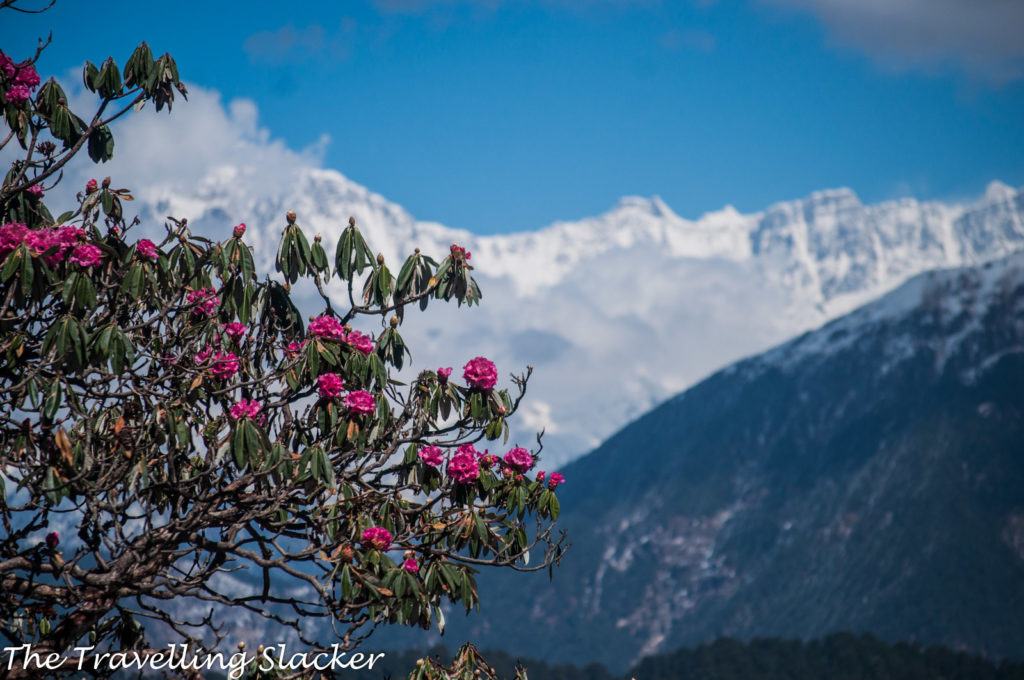 There are different types of treks. There are short ones that last a day and there are treks that last for as long as two weeks or even more. Naturally, the big ones also incur significant costs apart from being physically demanding. However, I think as a beginner you should start with simpler treks that can be done in a day or two. Make no mistake, even they can offer you mind-blowing experiences. Some of the finest beginners treks in the Himalayas and adjacent hills of Northeast India include the like of
Valley of Flowers Trek
(This was even my first ever trek in 2010),
Chopta Tungnath Trek
,
Triund Trek
(can be extended to Indrahar Pass),
GHNP Rolla Trek
,
Dzukou Valley Trek
,
Nongriat Rainbow Fall Trek
etc.
Solo Trekking or With a Group?
Long, multiday treks are generally hard and people go with groups and with local trekking guides. Smaller treks can be done alone too. I have done most of these aforementioned short treks solo and without even a local guide.  However, this is again a personal preference. If you like solitude, then nothing like a short day trek alone but if you are too social and extroverted, then just find a group of like-minded people. However, I will not recommend doing longer treks solo, especially high-altitude ones. Things can get challenging here and you may need help at times. So, never go deep into the jungles or very high altitude passes without the company of local guides, especially if you are new.to it.
Buy the Right Trekking Gear
You will find many posts listing dozens of things you need to buy for a trek. So much so that some people get intimidated as it makes trekking look a very expensive affair. So, let me just tell you that you can do it even with minimal equipment, especially the day treks. A couple of things that you must buy include a pair of good trekking shoes and comfortable clothes, especially trousers. It is a good idea to buy
waterproof jackets
as well as shoes because it gets really uncomfortable when your shoes or clothes get wet if it rains or if you have to cross a small stream or any water body, which is quite common during treks.
Know About the Place & the People
One of the most disappointing things for me during the treks is to meet ill-informed people, and it happens quite often. People just blindly follow trends or join some groups without knowing much about the place, people, and culture they are visiting. Some people are also utterly disrespectful to local culture and traditions. That is why I encourage people to acquire more knowledge about the place they are visiting. Don't just be a mere tourist and rely completely on the tour operator even if you are hiring one. Read up, know about the local culture and history. Find good books and blogs, have a look at the map too. This will help you find additional things to see and do and help you explore more confidently.
Safety
Safety is paramount and I understand that this can be the main concern for people. So, keep the following things in mind to be on the safer side.
For any trek, try to start early in the morning and complete the day's tasks before it gets dark. It gets really difficult in the dark in the wilderness.
If you are planning a longish trek, get some useful survival gear. Such things include a compass, lighter, sleeping bag, and some extra food such as chocolate bars, just in case you get stuck in the wilderness for a night.
Carry some basic medicines and a first-aid kit depending on your requirements.
If you are doing longer treks and there is no human settlement in the route, then you will have to drink water from natural sources. Nowadays you can find some portable water purifiers for the same. (I personally end up drinking water from the glacial streams but it may not work from everyone).
Don't eat anything you find in the wilderness, especially the things that you do not recognize.
In form at least one person before leaving and let that person know your location before getting into the no-network zone.
Fitness
No, you don't need to be an athlete or hit the gym with a vengeance to start trekking. Anyone with normal health should be able to manage basic treks. Still, when you are doing it for the first time, it can be taxing. if you have a naturally active lifestyle, then it should be fine. But if you are used to the 9-5 routine, go for a bit of brisk walk, take the stairs instead of lifts, and do some basic exercise for a few weeks before the trek.  Also, mentally, always keep your spirits up. Many first-timers give up due to fear and uncertainties. Just know that it is normal to struggle during your first trek. Once you manage to overcome that, the rewards will be high.
AMS
You may have heard of Acute Mountain Sickness AMS before. It is a real issue and you must be careful. But don't let it discourage you. The good news is that it generally shows up only in extremely high altitudes, mostly beyond 4000 meters. For most day treks it will not be an issue. If you are planning to go that high, the best way is to acclimatize i.e. to go slowly and let your body get used to it. There are some medications too but I personally have never taken them. The idea is to have some extra days at hand. Do not just rush to the extreme heights from the plains. Spend the first night at lower hills, then move up a bit the next day, and so on.