I have spent several nights at Mandi. For longer trips, it is a good night halt and there are many lesser known day treks and other destinations nearby such as Parashar Lake, Kamru Nag, Janjehli, Karsog, and Rewalsar. However I have never done anything in Mandi itself. Since this time I am doing it slowly, I also got time to roam around Mandi. I generally like the food here but the most interesting thing about the landscape here are the bridges. The entire geography has been crisscrossed by the Beas river and its many tributaries and so multiple bridges have been built at various points all over the city. For those who have not been here, let me tell you that it is a reasonably big city with a long history although you rarely see the name in the national newspapers.
So, that fine evening, I decided to take a long, circular walk across the town, crossing it's bridges and whatever else came my way. I started from near my hotel, which itself had two bridges, connecting the area to the Mandi bus stand.
After that I walked towards the main market, crossing the iconic clock tower situated in the famous "sunken garden", which is interestingly located at a lower level than the rest of the town. Apologies for the picture quality, it was shot with the phone.
Finally I reached the famous Victoria suspension bridge built in 1877, probably the oldest one of the lot. It is a heritage bridge that is still functional. Larger commercial vehicles are not allowed but the rest are still using it.
I crossed it and got to the Mandi Jogindernagar road but this location was somewhat outside the city. So, I kept walking towards the city and suddenly saw an ancient temple called Triloknath Temple.
More interestingly, I could see another temple on the other side of the river, and another small bridge connecting to it over another stream. Later or on, after some googling, I found it to be the ancient Panchvaktra Temple located at the confluence of Beas and Suketi, a small tributary stream. Sadly I did not reach that point and have a nearer view. Mandi has several historical as well as newly built temples. Exploring all of them will take several days.
I moved on, slowly reaching another bridge. This seemed a broader and a fairly newer construction with a huge new temple built nearby.
I crossed that one too, and arrived at the Kullu Mandi road. Again, I walked towards the city, crossing the large historical Gurudwara (founded by Guru Govind Singh) and then eventually the bus stand and reached the bridges I mentioned earlier.
It took slightly more than an hour but it finally cleared several confusions in my mind regarding the city and the various roads within and around it. Next time I spend a night here, I will take out more time for the temples.
Mandi Travel Guide
Understanding Mandi
Mandi town is the headquarter of Mandi District, bordered by Bilaspur, Kullu, Kangra, & Shimla districts. The town of Mandi is a regular stopover for those going towards Kullu, Manali & beyond. The district has many otehr attractions that can be explored. In the middle ages, it was a kingdom and it became a princely state during the colonial era. The Mandi House in Delhi, where the head office of Doordarshan is housed, was actually the residence of the Raja of Mandi.
How to Reach Mandi?
Mandi is very easy to reach. It is locted on the Delhi-Manali route. So, any Kullu-Manali bounrd bus from Delhi or Chandigarh will pass through it. If you like train rides, you can take a train till Chandigarh and then find a bus. On the othe rhand, you can take a flight to Bhunter airport near Kullu and drive back downwards to Mandi.
Where to Stay in Mandi?
Mandi is a reasonably big town with scores of hotels. You can find scores of decent hotels costing INR 400-600 for single people. Most of them are located near the bus stand itself. Just walk back from the bus stand, cross the bridge, and walk towards the market area.
What to See Within Mandi?
Mandi was not meant to be a touristy town but there is enough to see within the town. There are several ancient temples in the town, as mentioned in the post above. The Gurudwara in Mandi is also a major one. As it was once a princely state, memories of that era can be seen throughout the town, the best one being the beautiful clocktower in the middle of a garden surrounded by the most happening area of the town.
Things to Do & See in Mandi District?
Rewalsar
Rewalsar is a Buddhist utopia barely 15 KMs from Mandi. A significant Tibetan diaspora lives here, in a picturesque town built around a green lake. A gigantic Padmasambhava statue built atop the hill overlooks the whole town. There are several monasteries here and you can live in their guesthouses too.
Parashar Lake
Parashar or Prashar Lake is probably the best known attraction in Mandi District. It can be a trek but you can also drive to it if you do not have the time or stamina.
Rohnada & Kamru Nag
Kamru Nag is the shrine of the Rain God if this region. It's a nice day trek through a fragrant forest. The trek starts from a small place called Rohanda, to where you can get a bus from Mandi.
Janjehli & Shikari Devi
Janjehli is an excellent small town to spend a few days. It is also the base for the Shikari DEvi Trek, which takes you to the shrine of the hunter goddess atop an alpine meadow.
Chindi-Karsog
Karsog is a fertile valley that can be visited for the sheer views. Along with Chindi, this area is a delightful but barely visited stretch. Many ancient temples can also be found scattered around this area.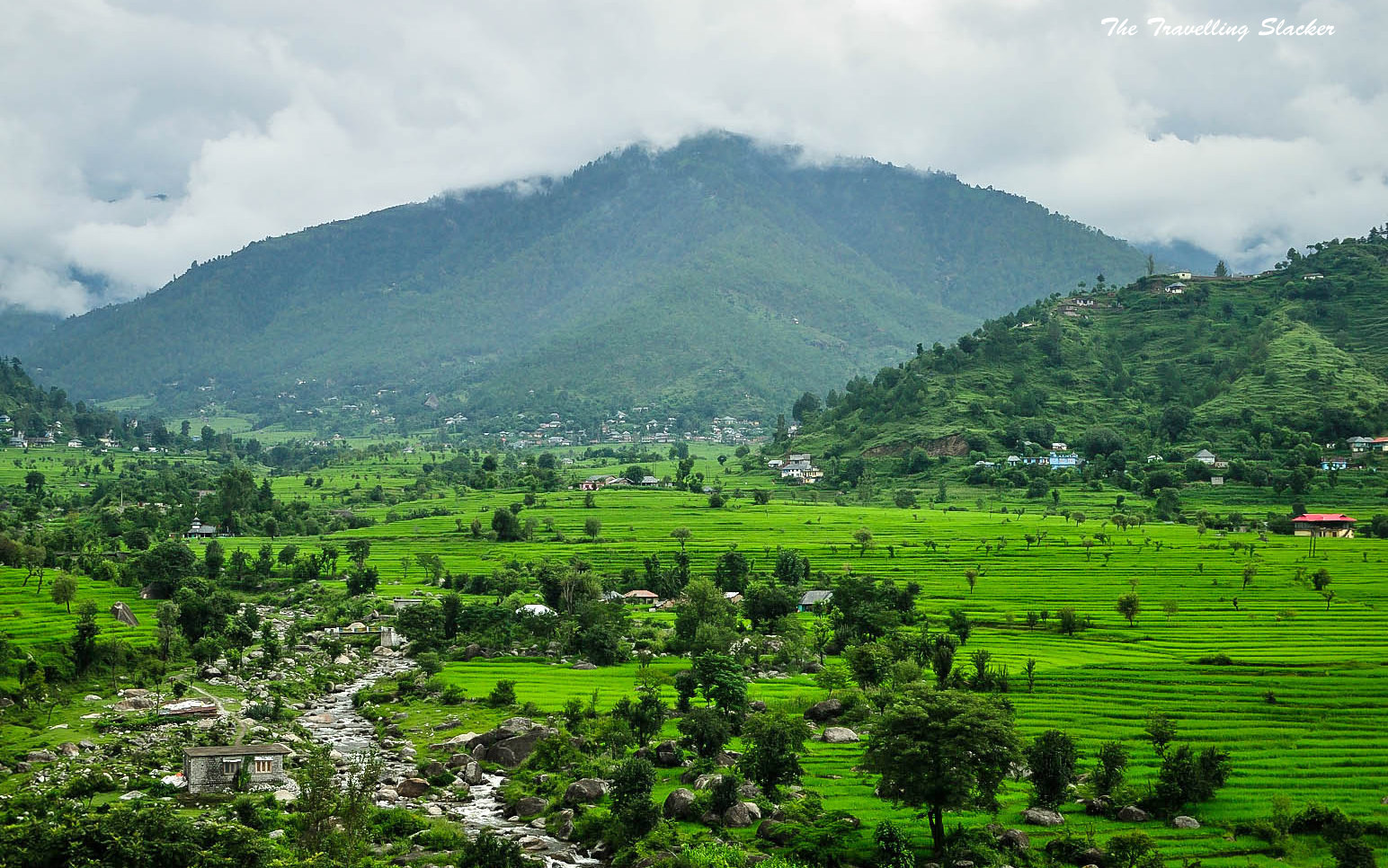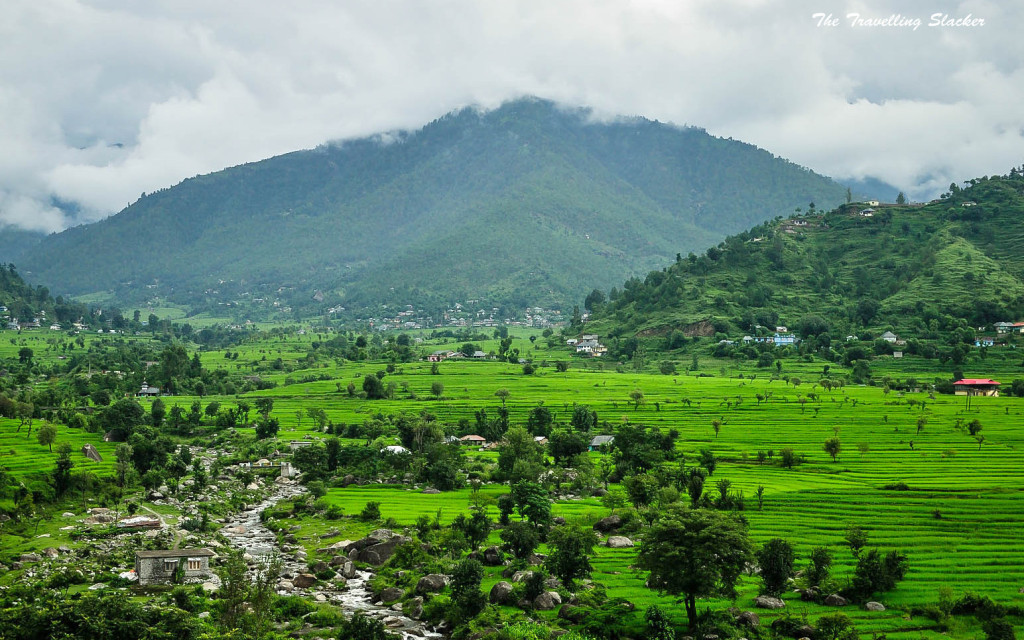 Thachi Valley
Thachi Valley is the best kept secret of Himachal. It has very few options to stay and even fewer people visit it. But make no mistake, this is the best detour you can consider in Himachal. Thachi Valley is best approached from Aut-Bali Chowki route.
Gadagushaini
Firstly don't confuse Gada Gushaini with Gushaini in Tirthan. These are two different places. This region is best approached from Jibhi. You can have a view of the culture of the Seraj region in its rawest form in various ancient temples in this region. Look for the iconic wooden temples at Bahu as well as Chattri.
Which are the Treks from Mandi?
Some of the aforementioned attractions are actually treks. The most famous treks in Mandi District are,
Parashar Lake Trek (It is also possible to drive to it)
Kamru Nag Trek (From Rohanda)
Shikari Devi Trek (From Janjehli)
There can be many treks around Thachi Valley
There are some treks around Rewalsar too