I already have a post on Kasol that focused on Israeli dominance in the town. But I think a more practical list like this will be useful for many.
So, this is a Guest Post by Rahul Sharma. Read his enlightening article on Malana Cream at his blog the Walking Wanderer.

Over to Rahul…
---
Kasol is what people call mini Israel. It lies on the banks of river Parvati on the way to Manikaran. If you ever visit this place you will notice that even the name of few hotels of cafes is written in Hebrew. This is due to the influence of Israelis in the region. And that is the reason it is also called as mini Israel. While it has become a bit too crowded of late, it still remains a great place to relax and enjoy for a few days. It is also a good place to eat and one can find great food at much lower rates compared to the biger cities. That is why, this like of top restaurants in Kasol should be useful for anyone who is planning to visit.
Café Evergreen
Café evergreen is one of the best places to eat Continental or Chinese food in Kasol. If you are looking for Indian food than this place is not for you. The Momos and the Hummus are the specialities of this café. The café also offers some mindboggling shakes like the Oreo shake which I tried on my last trip to Kasol and it was far more than amazing.
Must Try Things
Hummus, Momo's, Pancakes, Israeli special Pizzas, Lasagnas.
Jim Morrison Cafe
It is located slightly outside the town, towards Manikaran. You even need to hike a bit from the main road to reach it but that is worth it. The decor, as expected, is dominated by Morrison and related pop culture elements. More importantly, it is surrounded bya thick grove of cannabis plants. What more do you need?
Must Try Things
Try a little bit of everything. The bigger deal here is the setting and ambiance.
Moon Dance Café and German Bakery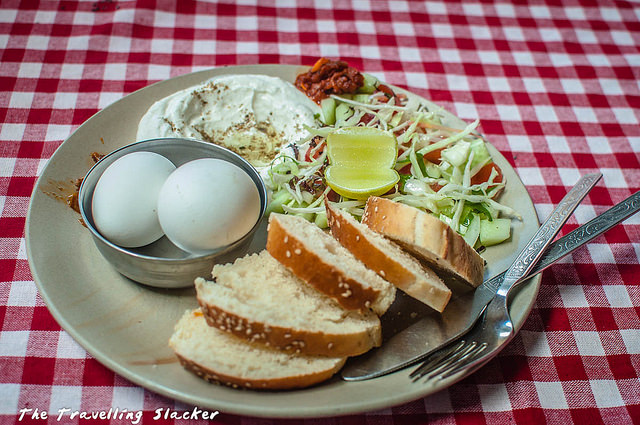 Moon dance café is located right in the middle of Kasol and there is no way you will miss it. Here one can try Italian, fast food, Israeli, Vegetarian. The café has a huge sitting arrangement in the hall. You can also sit outside and order from the German Bakery attached to it. The best thing about this café is the price list. If you are a budget traveller, which maximum backpackers are then this place has no match.The place is also called as breakfast point by the people due to large crowd rolling everyday for the breakfast especially the Israelis. So If you are in Kasol and looking for ideal breakfast then you need to hit this place.
Must Try things
Breakfast platters, Pizza slice, Macaroni, Maggie, Chocolate brownie
Bhoj Café
Bhoj café is one of my favourite places to eat not because of food but due to the ambience and psychedelic theme of the café. Despite the dark atmosphere inside the café this place is among the popular hangout place for the younger crowd. For me whenever I am in Kasol this place is my second home. So I would suggest you that if you ever plan a trip to Kasol, never ever miss this café.
Must Try things
Indian, Vegetarian, Israeli dishes.
King Falalfel
It is located by the side of the main road that passes through Kasol Town so it is not hard to locate either. As the name suggests, it specializes in Middle Eastern cuisine. It looks small from outside but the interior is pretty spacious and a good place to spend a lazy evening.
Must try things
Order the pretty reasonably priced Falafel platter that has a little bit of everything. (See the image.)
Oh Magic View Café
This café is not particularly located in Kasol. It's located in a village named challal which is on the other side of the bridge of Kasol. If you are looking for a place where you can eat along with a beautiful view of the valley then this place is perfect for you guys. Magic view café is one of those cafes which host a large amount of Israeli crowd. I remember my last trip where I sat outside the café seeing the mighty Himalayas and the gurgling Parvati river flowing across the valley while sipping a coffee along with Maggie.
Must try things
Isreali Food , sandwiches, Indian food.
Mama's Café
Mama's cafe in Kasol is amy go to place if I have a lot of time to spare. I can play pool here and listen to my favourite music. So you are a person who wants to enjoy some pool game and listen to good music then this cafe is for you guys. It's located in proper Kasol just a few steps from the Main Market. Here one can try shakes, smoothies etc.
Must try things
Good music, space to play pool, try the pizza, chilli cheese toast.
---
PS: Considering the basic nature of Parvati Valley, most cafes here are smoke/joint friendly.
PPS: Read my Parvati Valley Guide for detailed travel information to the region.