I'm have always found Kaziranga a bit too mainstream and the more accessible parts are near the highway, which denies the visitors that sense of real wilderness. But we were there anyway, as the starting point for the 2-week 3-state trip with
HolidayScout
. The plan was to have an easy start with a wildlife safari and a visit to the
Kaziranga Orchid Park
, before moving onto more exotic areas in Arunachal. Anyway, we soon figured out that this trip was going to be a bit different from my last trip, as we were going to the Bagori Range for safari.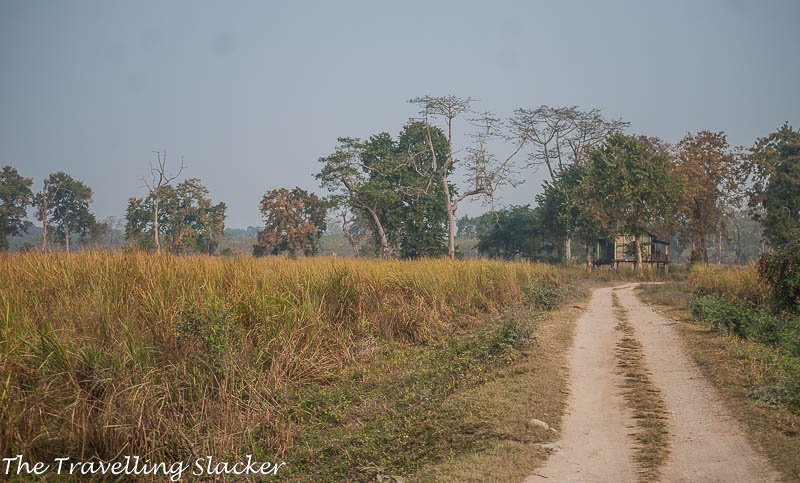 Safari Zones in Kaziranga: A Quick Primer

Those who are familiar with Kaziranga would know that it is divided into several ranges, each forming their own safari zones, namely Kohora, Bagori, Agoratoli, & Burhapahar. Each of them can offer a different experience to the visitors. Out of these Kohora is the most accessible and is surrounded by a huge number of resorts and guesthouses. In fact, the entrance of Kohora is basically a local marketplace. This is why most people end up there and this is where I also had my most disappointing experience a few years ago. Nevertheless, this time, it was decided that we visit the Bagori- the Western Range, for jeep safari instead of Kohora. It is also located on the highway and in fact, it is closer if you are driving from Guwahati. Yet, this is free from the hustle-bustle of Kohora and there is no market at the entrance.
Jeep Safari at Bagori Range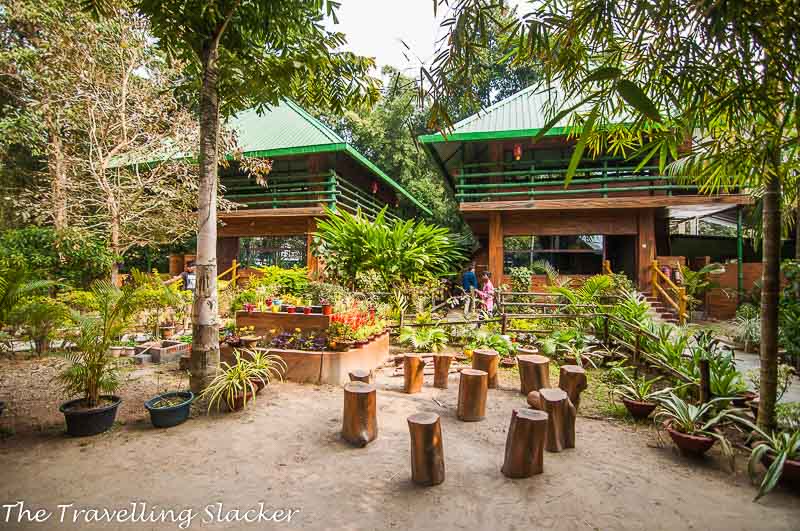 We were staying at Dubori Lodge near Kohora, which was a compact but delightfully crafted property. After breakfast, we drove for half an hour to reach Bagori Gate, where we found the forest department jeep waiting for us. That this was going to be a comparatively better day of sighting became apparent soon as we noticed a rhino pretty soon. Although it was a bit far away, I could feel that more of them are going to appear soon.
But before that, this was the time for birds. To be honest, I could not click all of them. With my limited 200mm zoom, a lot of smaller birds eluded me, although the bar-headed geese, which must have arrived here from Central Asia for the winter, was big enough to capture.
While Kaziranga has many other big mammals including the tiger, they are not easily spotted and the only other big ones we saw was the deer, probably a barking deer. Surprisingly, the usually available wild buffaloes were absent too. A wild boar was probably visible but disappeared before I could click.
Nevertheless, the rhino appeared soon, and this time it was pretty nearby. It was a bit too busy grazing and we waited for a few minutes before it finally looked up and gave us a clear view. It was as close as the one I saw in Pobitora. Unlike that one
who charged at the jeep
, this one was cooler and paid no heed to the tourists. After a while, we saw another one, and then a few more at a distance.
Meanwhile, the birds kept appearing. Adjutant storks, Indian rollers, woodpeckers, etc were abundant, along with a few others that I could not identify.
However, the best frames of the day were delivered by a pretty big black-necked stork. Earlier, I was somewhat unhappy about the grey, dull sky, which usually is the case in Assam in the winters. But this one was nearby, and our location was perfect for the lighting and the reflections. It was a pretty big one, almost 5 feet tall, and was busy fishing. I stood there for at least 10 minutes and clicked dozens of images, Here are a few of them.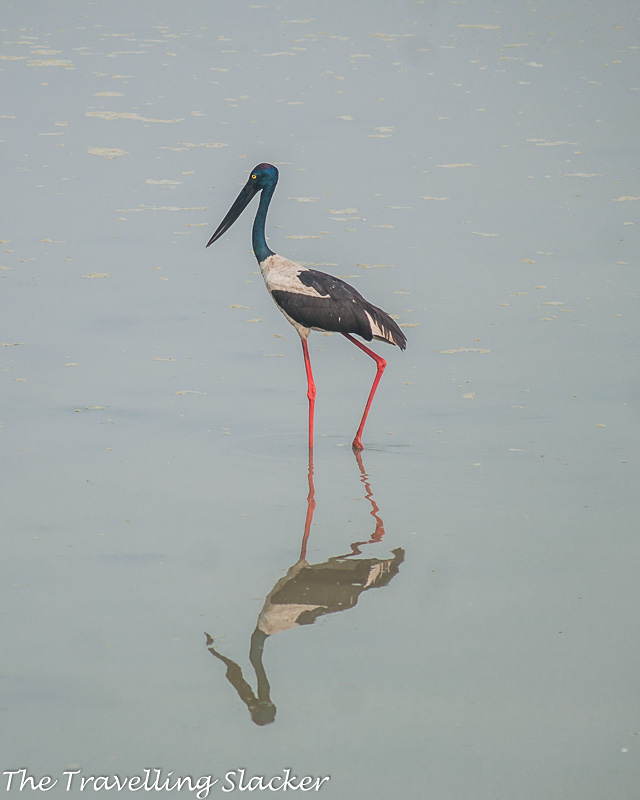 So, the safari in Bagori ended on a good note and this was definitely a better experience compared to the last time. Next time I will try to venture into the other two ranges.

How to Reach the Bagori Range?
The Bagori Gate is located on the national highway. It actually falls on the Nagaon district and you get there first even before reaching Kohora if you are driving from Guwahati. Just keep your eyes open on the left side as the right side is dominated by tea gardens.
Do I need separate accommodation for Bagori?
There are some resorts nearby but even if you are staying near Kohora, you can drive to this gate. It should take no more than 30 minutes from Kohora.